We've handpicked some of our favourite Christmas decoration ideas to help you style your home this winter. Combine your favourite accessories from years gone by with contemporary pieces from out collection. From contemporary wreaths to festive table displays, we hope you'll be inspired by our Christmas style guide.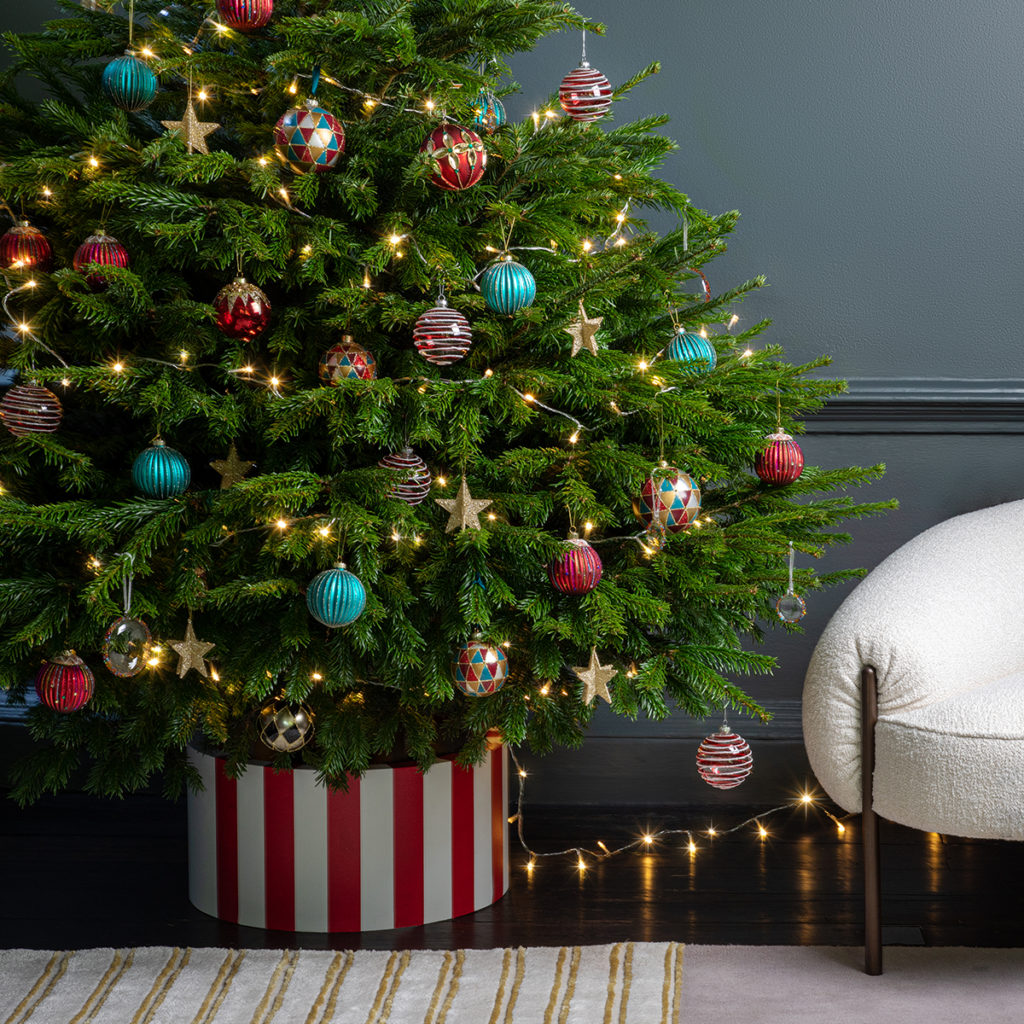 Christmas Tree Upgrade
Lose the tinsel and opt for traditional baubles with a contemporary twist this year. As one of the simplest Christmas decoration ideas to achieve, simply leave the tinsel in the attic. We've gone with a multi-coloured harlequin theme for this year's tree, with lots of gold accents and fairy lights.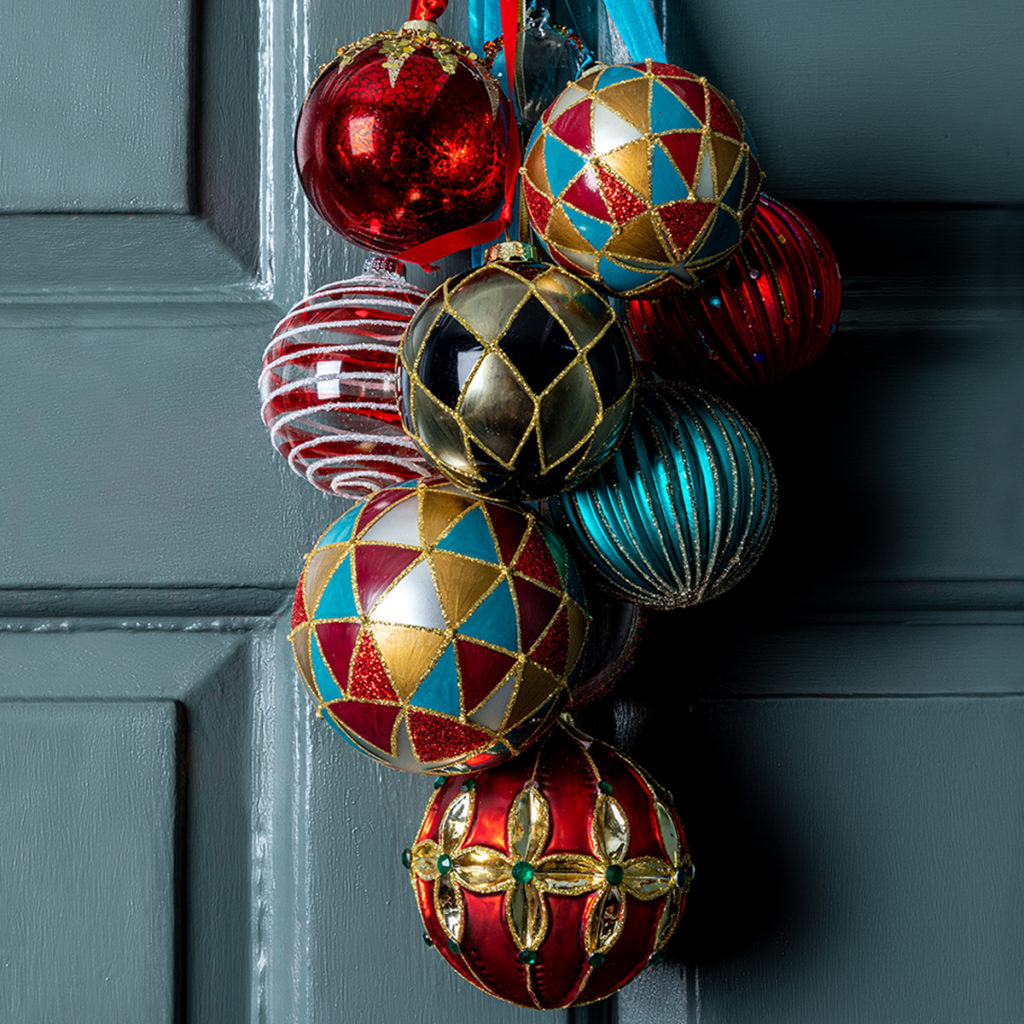 Alternative Wreaths
One of our favourite Christmas decoration ideas this year is to replace the traditional wreath with a posy of baubles. It's probably best to save this decoration idea for sheltered doors, at risk of baubles shattering in high winds. If you're looking to add a contemporary touch to your wreath, why create one using a minimalist brass hoop? These can be found in local craft shops and look festive when finished with foliage and lights.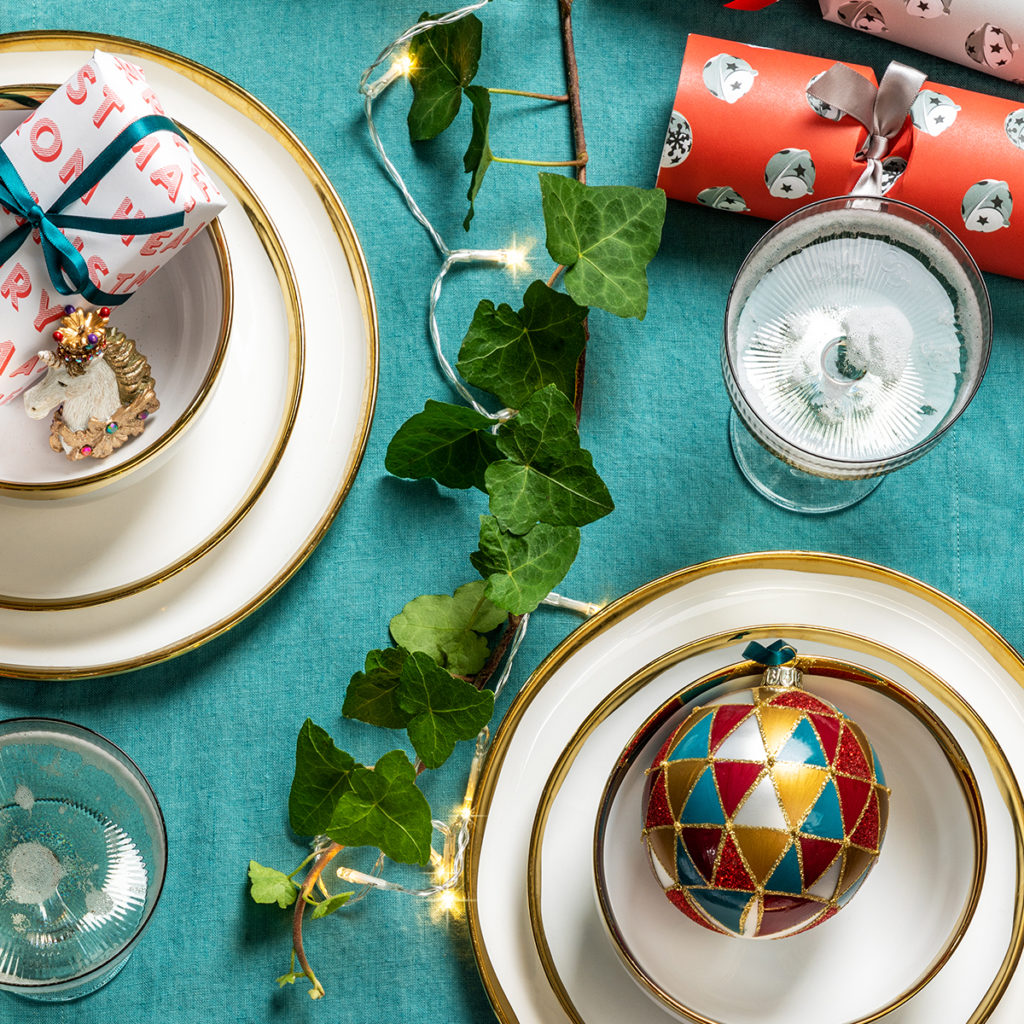 Serving Up A Feast
Whilst traditional yuletide colours of red and green make an appearance in our take on Christmas table décor, we've given them a contemporary edge. Think vibrant textiles, playful crackers and a trail of fairy lights and ivy running through the centre. The gold accents found adorning the crockery and in the accessorising baubles lend the trend an opulent finish.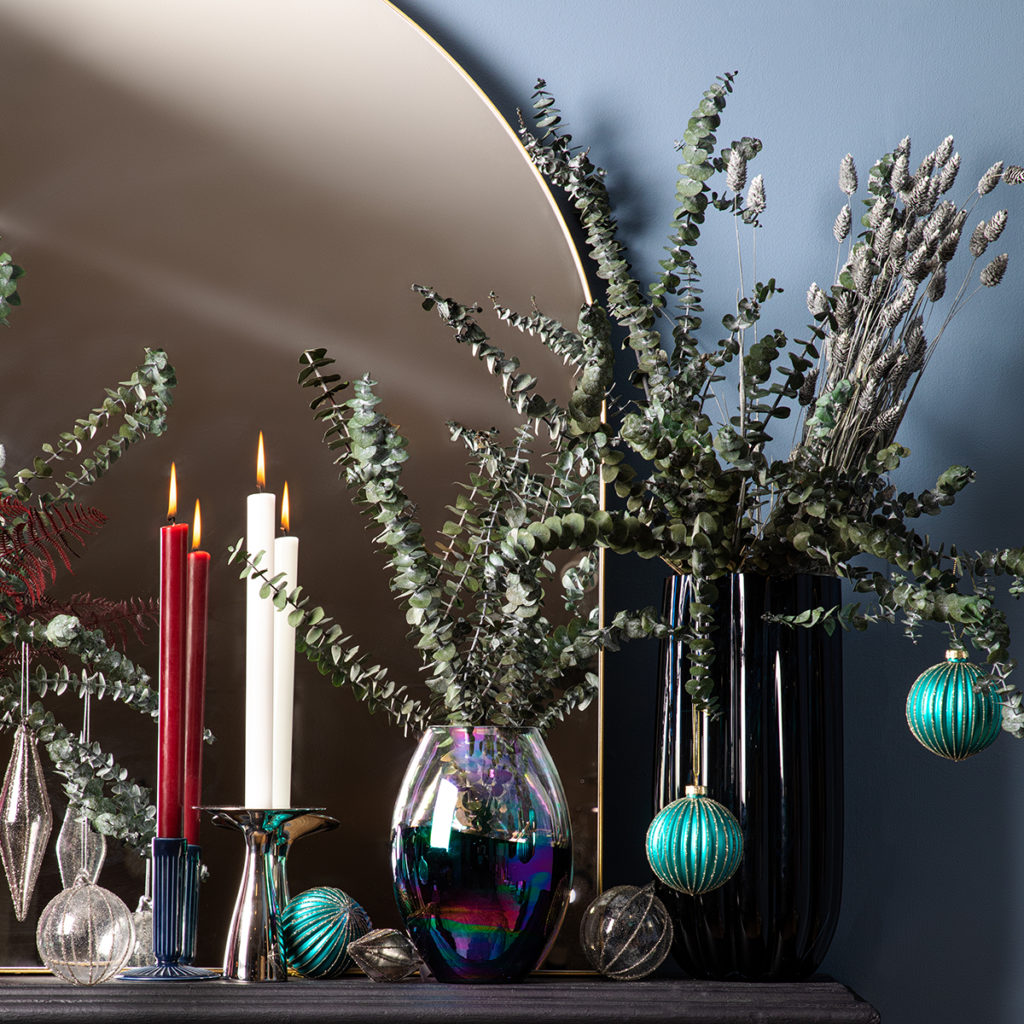 Festive Florals
This year, festive bouquets have found a new look. Over at Heal's, we're opting for sprigs of fragrant eucalyptus and natural green foliage. Whilst holly, ivy and poinsettia still hold a special place in our hearts, plants like eucalyptus offer a contemporary touch. However, if you do opt for more traditional foliage, displaying individual sprigs will update it to a modern aesthetic.