One of the "faces" of London's street art scene, we caught up with artist Anna Laurini to talk graffiti, Fornasetti and her latest exhibition at Heal's Edizioni Italiane.
Born in Milan, Anna is well travelled having studied at studied at Central Saint Martins alongside regular jaunts to New York. The one constant throughout this journey has been her expressive paintings, the spontaneous brush strokes, bold lines and vibrant use of colour all recognisable trademarks of her work. More recently Anna's work has gained international recognition thanks in no small part to her "faces" series of street art dotted in and around central.
A trip to Anna's Finsbury Park home-come-studio only confirms her love for her practise. Whether it's a canvas, sketch or even the kitchen cupboards, paintings adorn every surface from floor to ceiling, the instantly recognisable motifs staring back at you from all angles. Having taking it all in, we sat down with a cup of espresso hot off the stove (naturally) ready to chat to Anna about her work as she fizzed around the room.
—
Your "face paintings" have become recognisable across London's streets. How did you get into street art?
It was more by chance. A few years ago when I was hanging out in Shoreditch I would say to my friends that I kept seeing the same street art and graffiti around. They told me that if I was bored of seeing the same thing I should try it myself. So, one evening I tried it out and it became an addiction!
At the time I was also spending a lot of time going to and from New York due to my studies. In a sense the city itself became my art school, as there is so much creativity and artwork in the streets. I make sure to go at least once a year to absorb the vibes, the energy and recharge my creative batteries.


A number of your paintings are accompanied by quotes and sayings. Are you trying to get across a deeper meaning for each piece?
I'm not the best at expressing myself verbally, so I'm always on the look out for quotes from activists, writers and philosophers. When I read something that strikes me personally or I think like "that's exactly how I feel" I note it down. Then when I'm painting on the street the quote will pop into my head and I'll make it a part of the piece. My dream is to write out a poem, but I think the police would probably come and catch me in the time it would take!
Have you ever got into trouble because of your street art?
It depends on the police. You do have to be careful about where you do it, say if it's private property such as a house, which I obviously don't do. I mainly paint on construction sites, but even then I understand the risks. I've been stopped a few times and given fines but that's just the price of being an artist in London.
"My dream is to write out
a poem, but I think the police
would probably catch me"
Do you get many commissions from stores and galleries to create pieces in a similar style to street art?
Actually, yes! Some even provide me with those MDF wood panels you find around construction sites to replicate for their houses! They really like the texture and look, so it's become a part of my work.
Tell us about how your paintings will feature as a part of Heal's Edizioni Italiane?
I'm trying to make this body of work according to the same colour scheme and style of the designers featured in this season's campaign. This combines not only my faces and figures but also my abstract paintings, pairing the artworks with different pieces of furniture from the collection.


You're originally from Milan, what made you move to London?
I came here years ago to learn English and fell in love with London at first sight. So I stayed and did a two-week intensive course before I went back to Milan to save as much money as possible to come back and live here permanently.
Do you find your Italian roots play a part in your practice?
Well, Italy is aesthetically a very beautiful place both in terms of its natural scenery and architecture. My dad was also a bit of an artist, so growing up I was always surrounded by examples of beauty. Fornasetti was a big inspiration. He was a painter, sculptor and interior decorator and similar to me used the motif of the face of a woman.
"The beauty of Italy is that
you can't really go wrong."
The Italian influence crops up in subtle ways. There's this beautiful blue serum metallic that is made by an Italian brand and I've tried to find something similar here but it's just not the same. I miss going into any shop in Italy to buy this particular blue, so when I go back every couple of months I fill up my luggage with it.
Finally, are there any places or hidden gems in Italy that you always tell your friends to visit?
The beauty of Italy is that you can't really go wrong. Everywhere you go, you will always find something beautiful!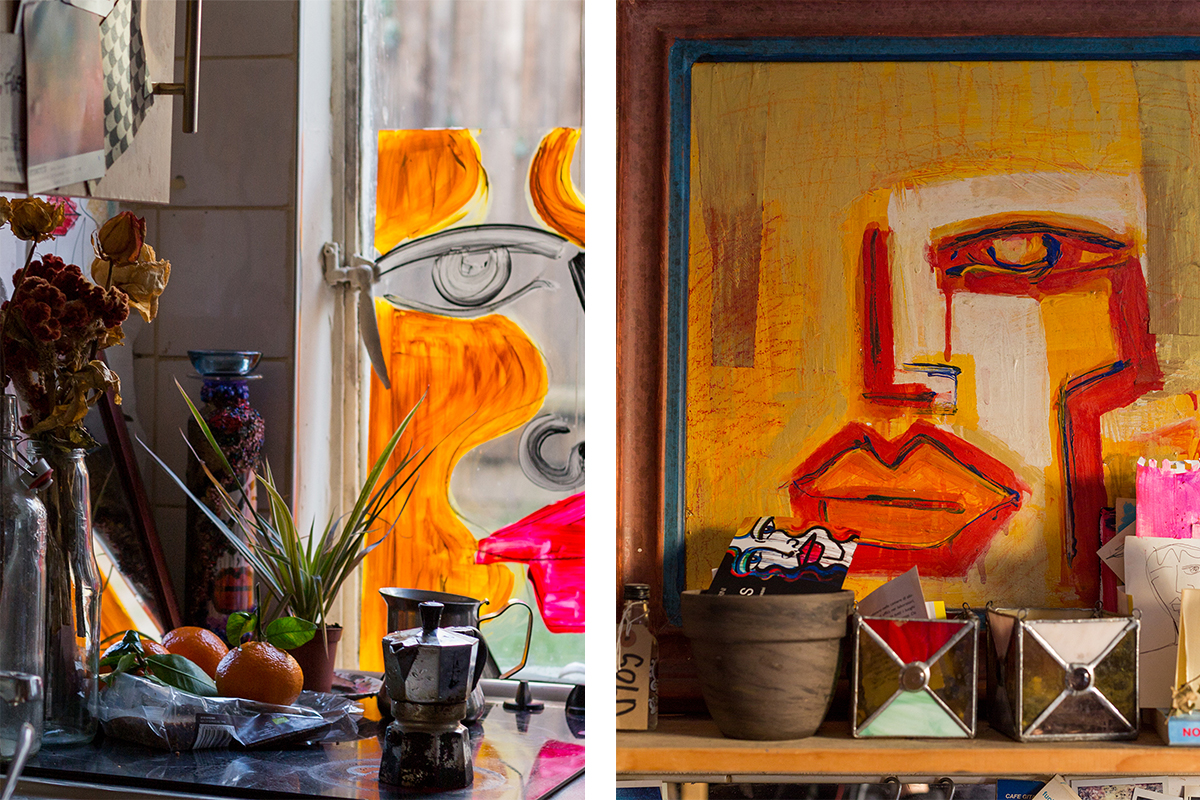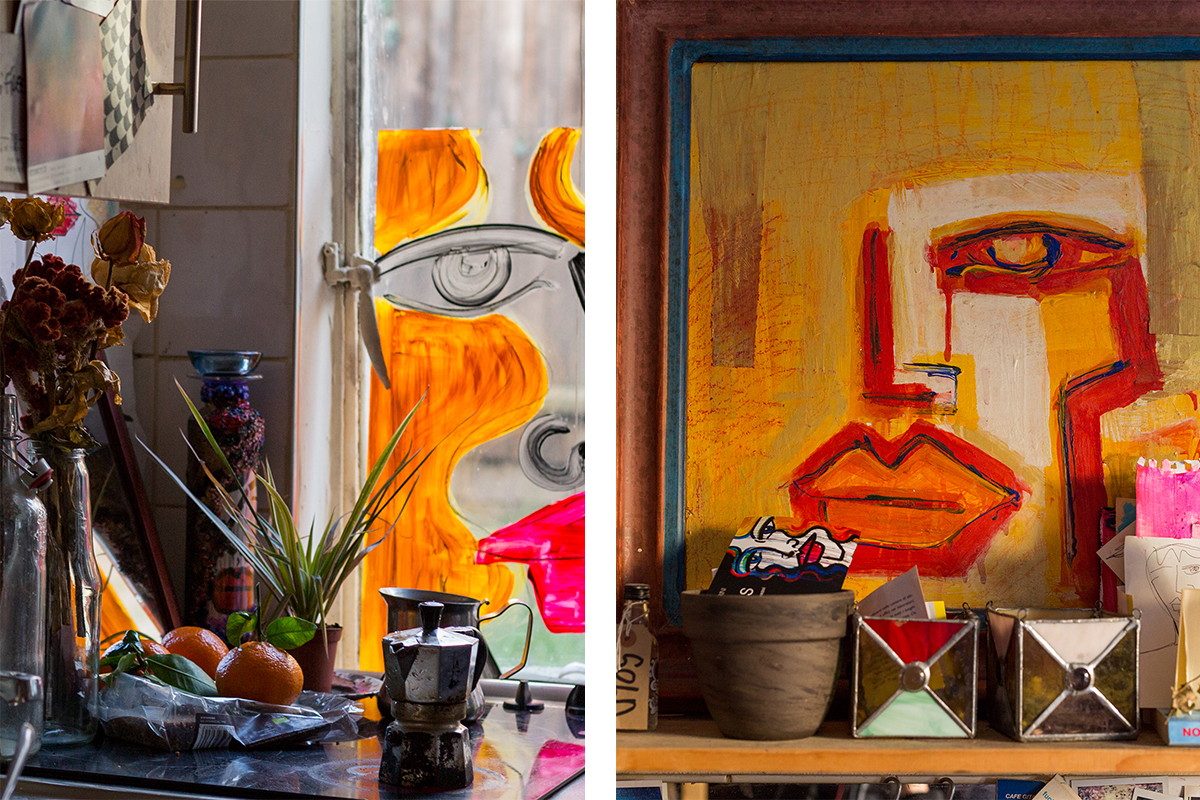 —