The Heal's Warehouse Sale
The Heal's Warehouse Sale offers the opportunity to invest for much less with an array of furniture, home accessories and lighting all at up to 70% off.
Our warehouse sales take place on an ad hoc basis, as stock levels allow.
You can expect to find cancelled order stock in perfect condition, lightly damaged pieces, discontinued lines and designs that might need a bit of attention to get them back in use.
The next warehouse sale will be popping up at Sandown Park Racecourse from Friday 8th – Sunday 10th September.
To attend the preview sale, please register via our events page. General admission will be from 10am on Saturday 9th September. If you do not redeem your entry fee upon purchase, the full amount will be donated to the charity Shelter.
Sign-up to our newsletter to be first to know when and where the next warehouse sale takes place.
How to find us
Address
Esher Hall
Sandown Park Racecourse
Portsmouth Road
Esher
Surrey
Parking will be available on site.
Opening Times:
Fri 8th September 16:00 – 18:00 (Preview sale)
Sat 9th September 10:00 – 16:00
Sun 10th September 10:00 – 16:00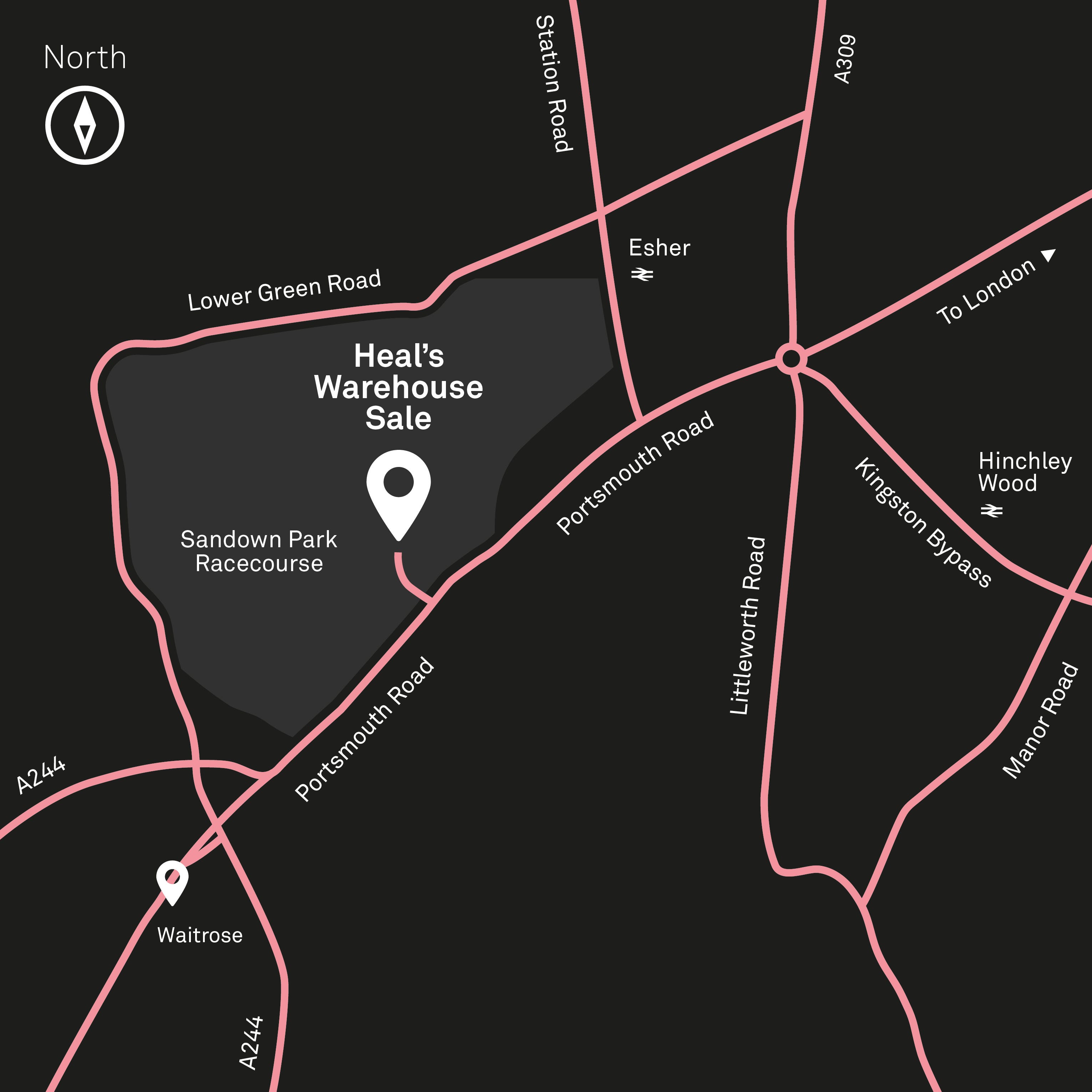 Expect to see a range of Heal's product and brands at the sale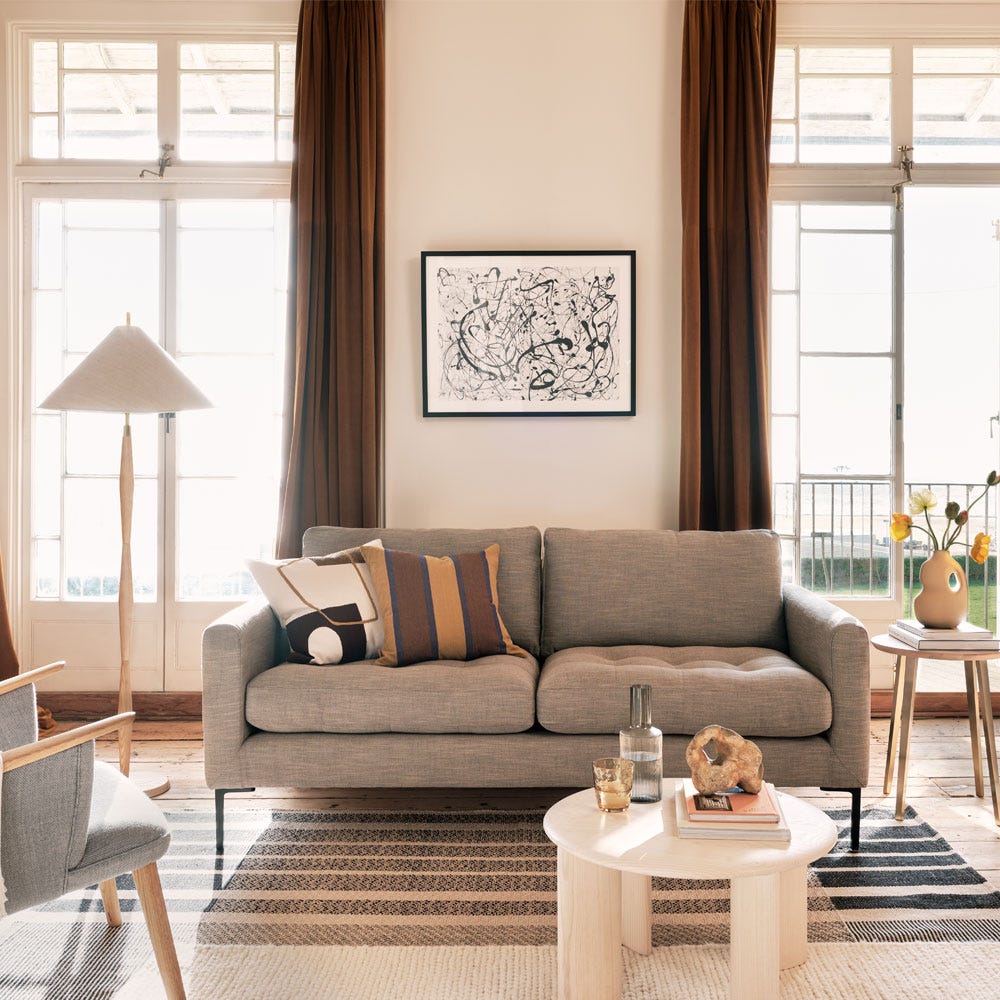 Christmas at Tottenham Court Road
Make Christmas magical with a little help from Heal's. Shop Christmas gifts, decorations, accessories and designer furniture to host family and friends at our flagship Tottenham Court Road store.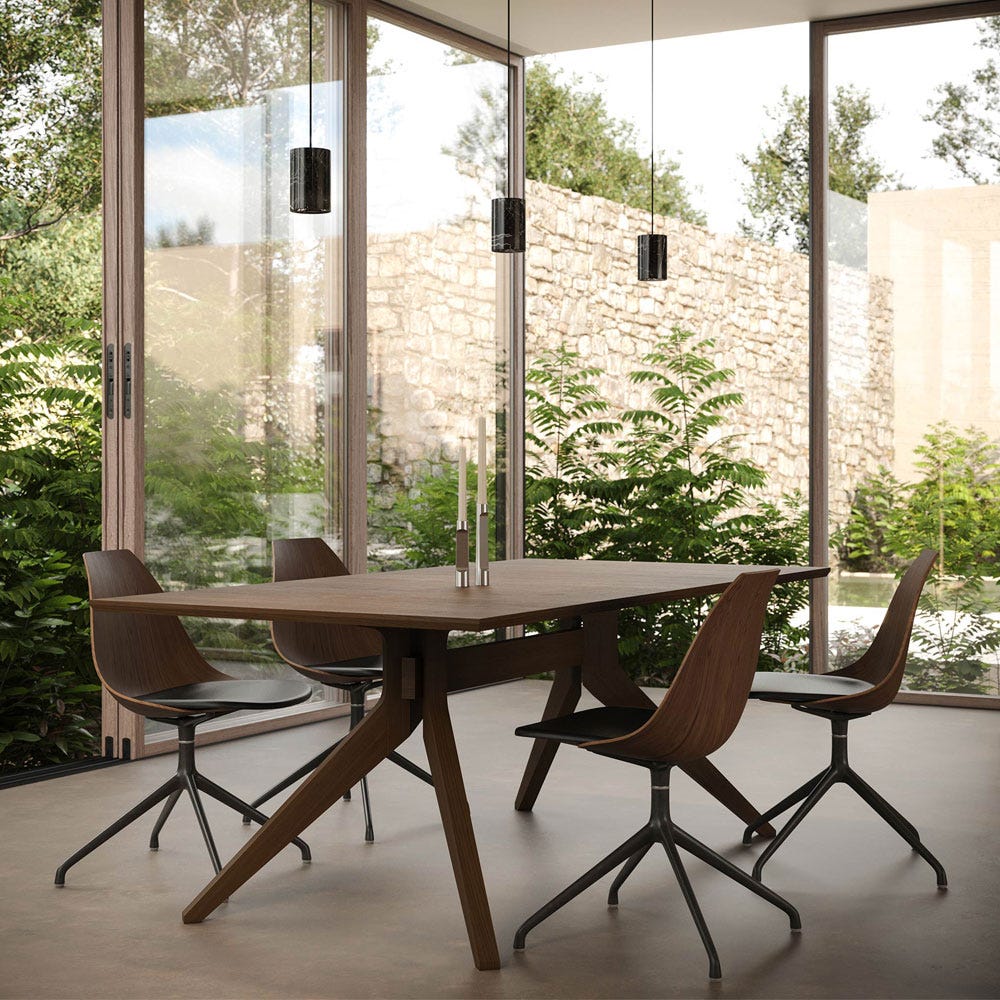 Four Store
Four Store specialises in artisan products inspired by life and nature. From amazing terrariums and self-grow hydroponic herb kits to aromas and light, you can explore our hand-selected range online to arrange doorstep delivery or instore collection.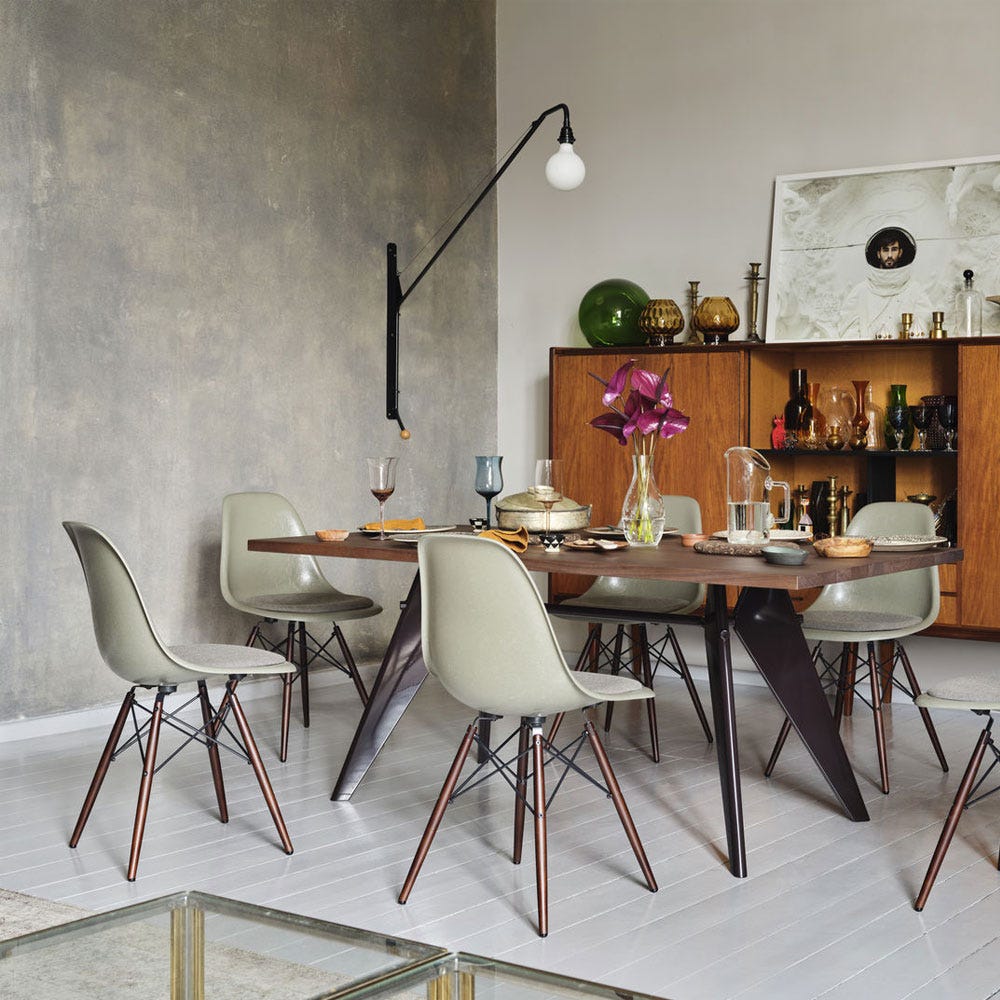 Virtual Consultations
Our specialist Design Consultants can remotely walk you through our flagship store on Tottenham Court Road. We can do everything from shopping for accessories and lighting, to showing you in detail the design and comfort features of our furniture range.
Terms and Conditions
The items available in the sale are discontinued lines, customer returns or ex-display. Some items will be brand new, while others may have imperfections and damage. The discount from the usual RRP reflects the condition of the item. It is the customer's responsibility to check the condition of the product carefully to ensure they are happy before making a purchase.
It is important to note that all items available in Heal's clearance sales are subject to different terms and conditions than orders placed in-store and online. All items are sold as seen, with known faults, and are non-returnable. This does not affect your statutory rights.
Orders and Payments
Full payment in person is required to secure any item. Clearance items cannot be reserved or paid for remotely.
A paper order copy of this sales note will remain in Heal's Head Office until such time as we deem it suitable to destroy it. We will take all reasonable steps to ensure all information remains confidential.
Cancellations
All items are sold as seen with known faults and are non-returnable. Once payment has been made, we will not accept cancellations or returns.
We retain the right to cancel the sale at any time until the item is collected or delivered successfully to your home. In the highly unlikely event that this is necessary, we will refund you in full using the payment method used at point of sale.
Collection and Delivery
Customers are encouraged to take items home with them on the day of the sale. Collection can be made immediately after payment and team members will be on-hand to assist in packing and loading sold items.
Once an item is loaded into a customer's vehicle, Heal's will not be liable for any further damage or faults caused.
Heal's does not offer a delivery service on clearance items, but we will aim to have a representative from a third-party delivery company present at the sale. Arrangements for the delivery and payment can be made directly with the carrier. Heal's will not accept responsibility for any loss or damage to goods, or property, however they are caused through delivery arrangements between the customer and carriers.
Access
The customer is responsible for ensuring that access to the address is suitable for their chosen goods (for example, a doorway is large enough, sufficient space to manoeuvre the product through the property, where a delivery company is appointed that the road is accessible to a delivery van and there is provision of the required parking permits). We will not accept returns on the grounds of access issues.
Product Specifications
Please ensure you are aware of the natural characteristics of the materials in the construction of your furniture, how to care for your products and the normal ageing process. Sales teams will be able to provide you with more details on how to care for your furniture.
Here's a little preview...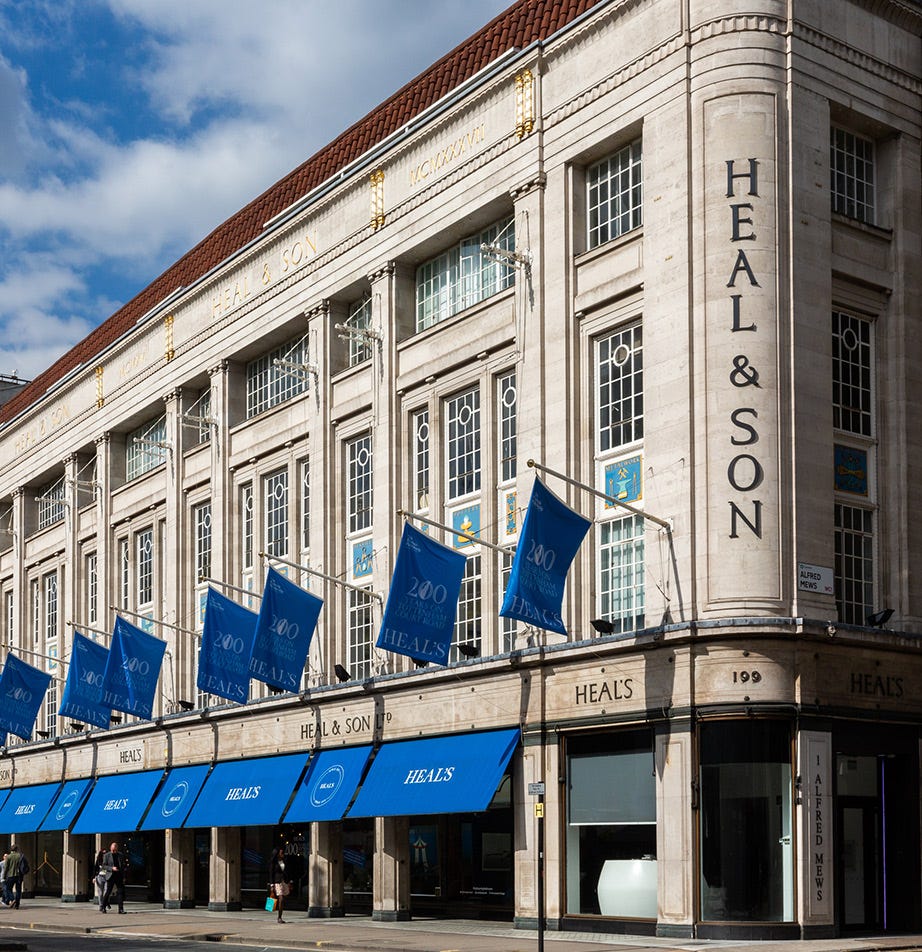 The Heal's Building
In 1919, Cecil Brewer - the cousin and best friend of Sir Ambrose Heal - designed a new home for Heal's. It was a modern build for modern times and saw the installation of the iconic Cecil Brewer staircase. A few years later in 1937, Sir Edward Maufe added an impressive southern extension which included a multi-storey Lenscrete vertical window, inspired by his design for Guildford Cathedral.
Cecil Brewer Staircase
The iconic Cecil Brewer Staircase, known as the most photographed staircase in London, was installed in 1917. It was designed by Cecil Brewer, Ambrose Heal's cousin and best friend, and it spirals up the three floors of our flagship. A bespoke Bocci chandelier was added in 2013.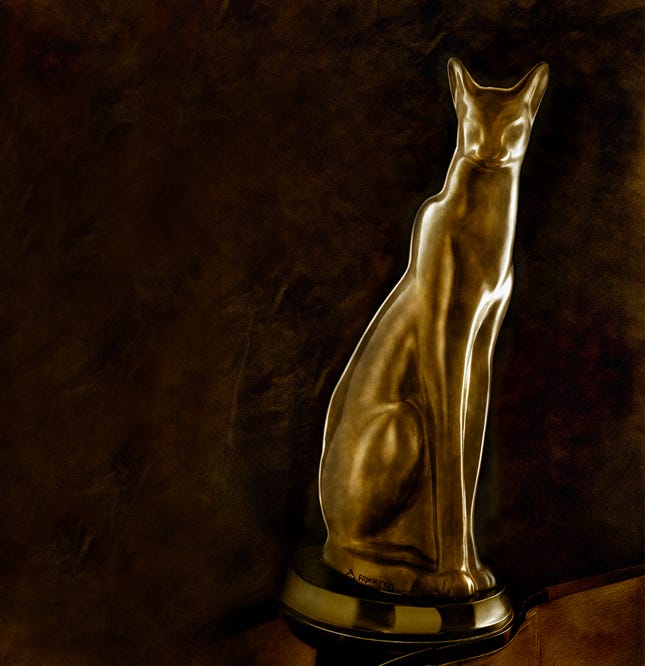 The Heal's Cat
The Heal's cat, which can still be found on the Cecil Brewer staircase in the store, has become something of an icon. In the 1920s, it was just another item for sale. When it was sold for £40, Sir Ambrose wrote to the customer cancelling the sale and placed a card on the cat saying, "Heal's Mascot. Not for Sale".