Making the everyday truly exquisite, from furniture and lighting to textiles and accessories, we curate and create only exceptionally designed products. Our collaborations span both established names and up-and-coming talent, while our in-house creations are always the best of their kind, all combining spectacular form and superior function.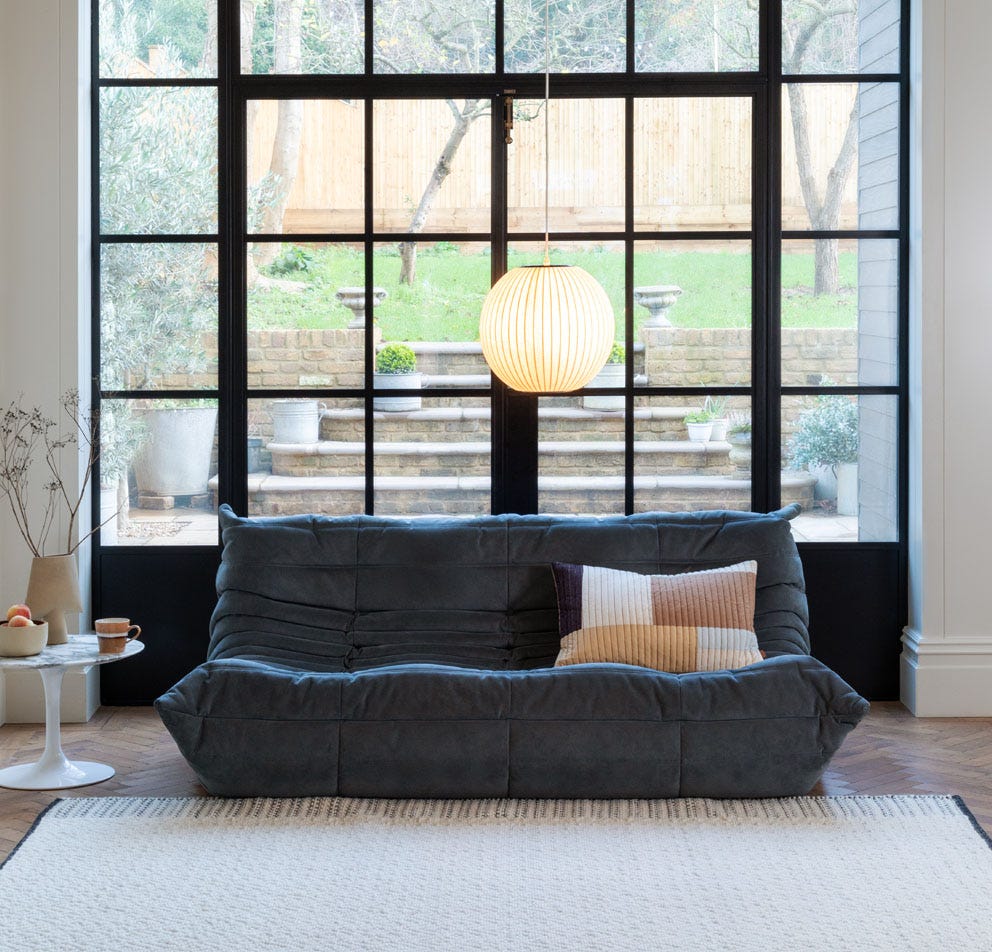 Togo Sofa by Michel Ducaroy
Instantly recognisable by its distinctive shape, Togo has been the ultimate in comfort and style for over forty years. Featuring an ergonomic design with multiple density polyether foam construction and quilted covers, making each piece both visually attractive and physically inviting.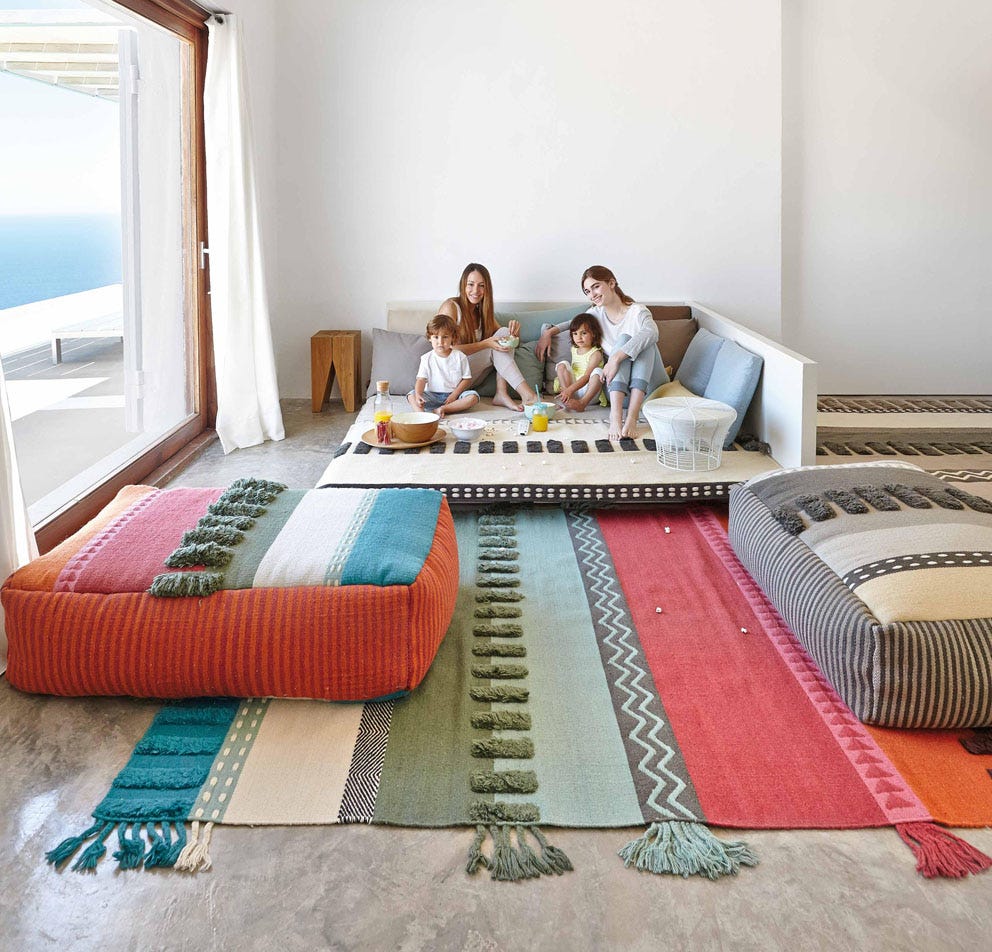 Alexandra Rug by GAN
The Alexandra Rug, inspired by Moroccan traditions with its colourful design that embodies warmth and comfort. The rug is assembled using craft techniques and woven over a loom with knots and embroidery which lend it a great variety of textures.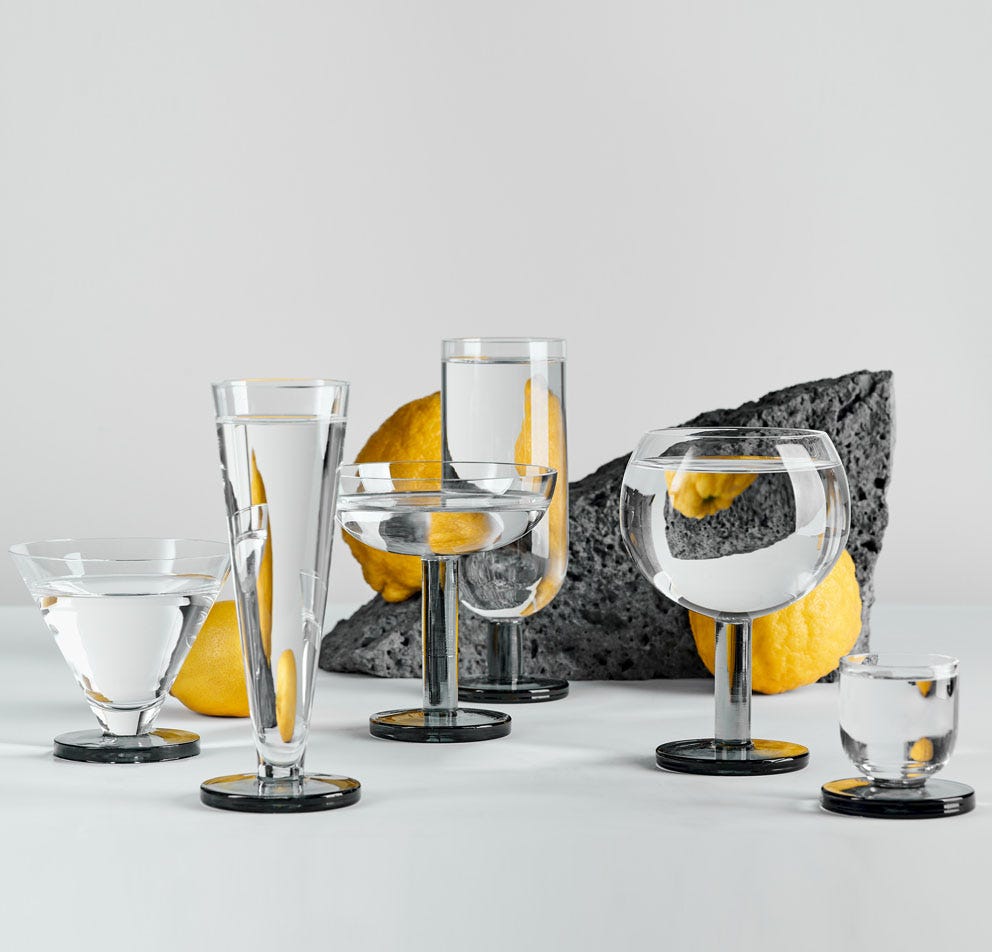 Puck Glassware by Tom Dixon
Made in Poland, Puck glasses are made of mouth-blown glass with a hint of smoke colour. Anchored with a thick base which is reminiscent of game pucks.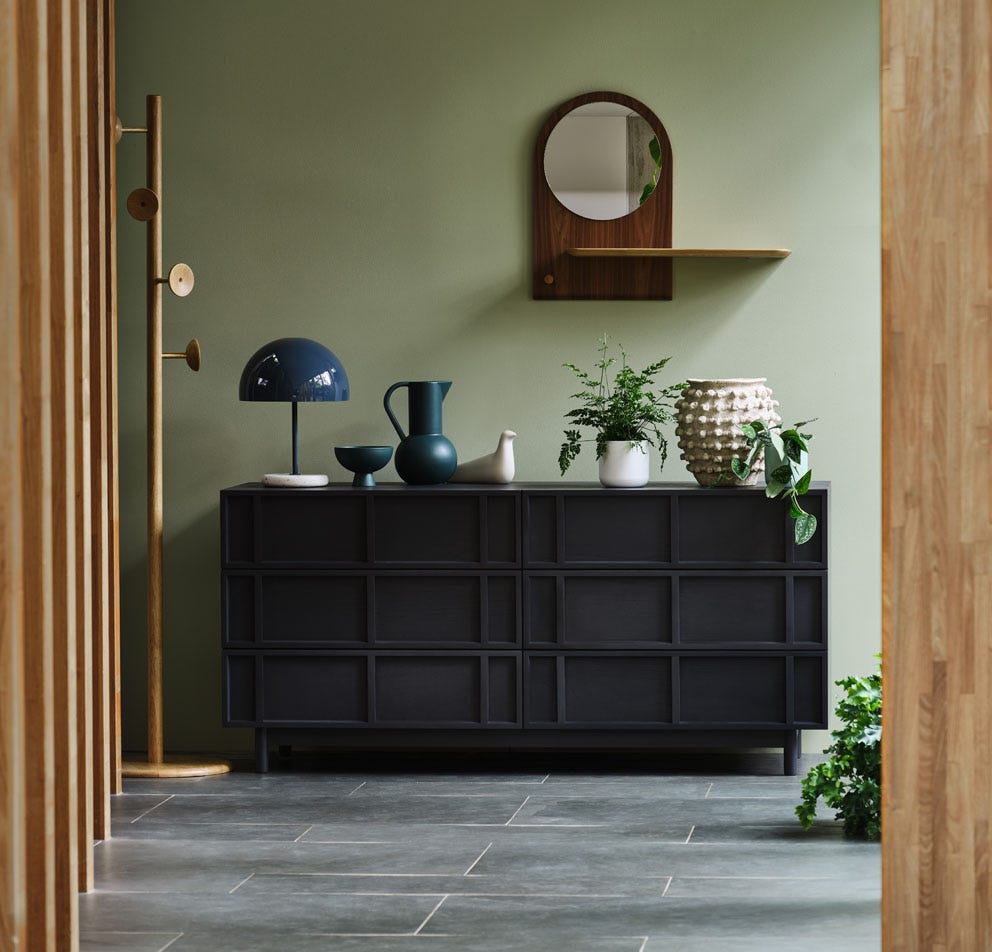 Savona Sideboard by Heal's
Taking inspiration from Japanese interior design, the Savona Sideboard features 6 trendy block panelled drawers that run smoothly on soft closer runners.Beautifully crafted from grey-stained American ash, this cabinet can be adapted to different rooms in the home.
From steam bending wood to weaving yarns and hand blowing glass, we support artisan makers with a genuine passion and talent for what they do. Whether reviving heritage techniques or innovating new ones, artful craft is at the beating heart of Heal's.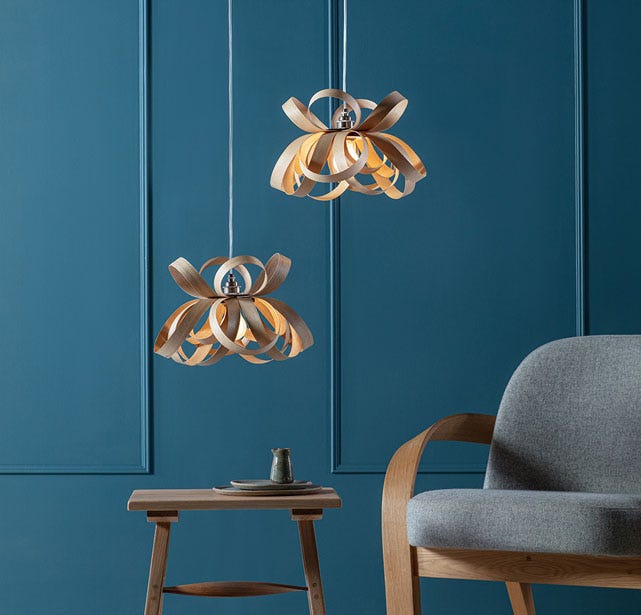 Made by hand, the skipper range is designed with undulating loops of timber which navigate over and around, while the skill itself involves exposing wood to steam to make it malleable.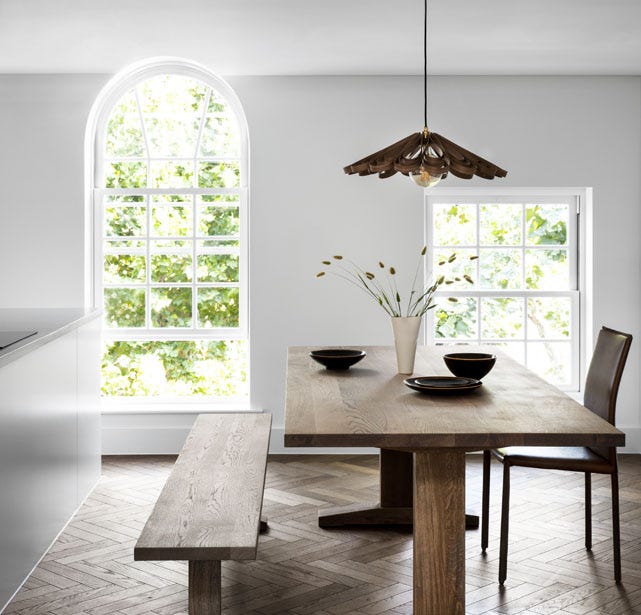 Individually handcrafted and finished at his woodland workshop in Cornwall, the Quill collection, exclusive to Heal's, captures the beauty of steam bent wood through the creation of shadows and patterns.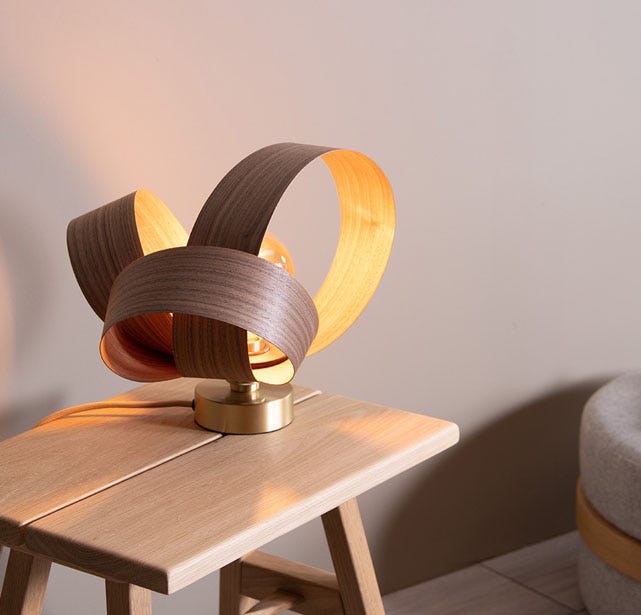 An ornate marriage of balance and light, the Verso Range is an asymmetrical wooden work crafted from three continuous lengths of sustainably-sourced FSC timber.
Where do you want to shop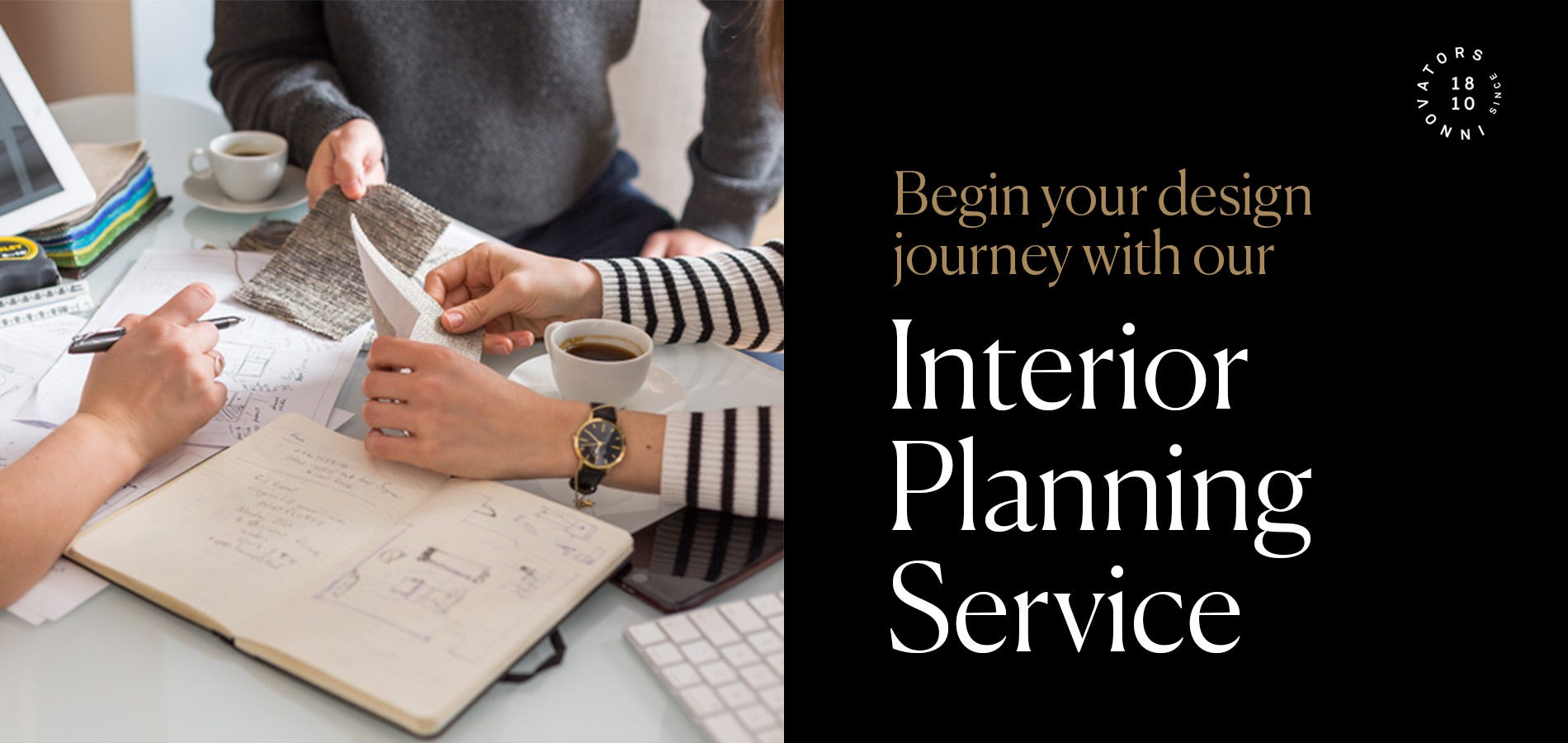 Interior Planning Service
Whether you're renovating your entire home or simply looking to refresh a room, our Interior Planning Service is here to help. Our team of designers are experts in the art of bringing a space to life.
---
If you find a branded product for less elsewhere – whether online or in-store – we pledge to match the price. Even if it's in a sale. Even if you've already bought it.
---
Heal's has been synonymous with the art world since the opening of The Mansard Gallery space in 1917. We're still pushing boundaries, offering a commercial platform for both established and emerging artists to sell their works to the public online and at our flagship store.
---
Situated in the heart of Fitzrovia, the Ambrose Café at Heal's Tottenham Court Road offers shoppers the perfect all day destination to grab a bite to eat, a quick coffee or to catch up with friends.
---
Heal's has been on Tottenham Court Road, setting trends in designer furniture, lighting and homewares in our must-visit store for over 200 years. In London we are also in Kingston, Westfield White City and our outlet store on King's Road, Chelsea. Beyond that we have Redbrick Mill in Yorkshire and Heal's concessions in Fenwicks Newcastle, York and Canterbury.
---
Popular Brands
Popular Designers