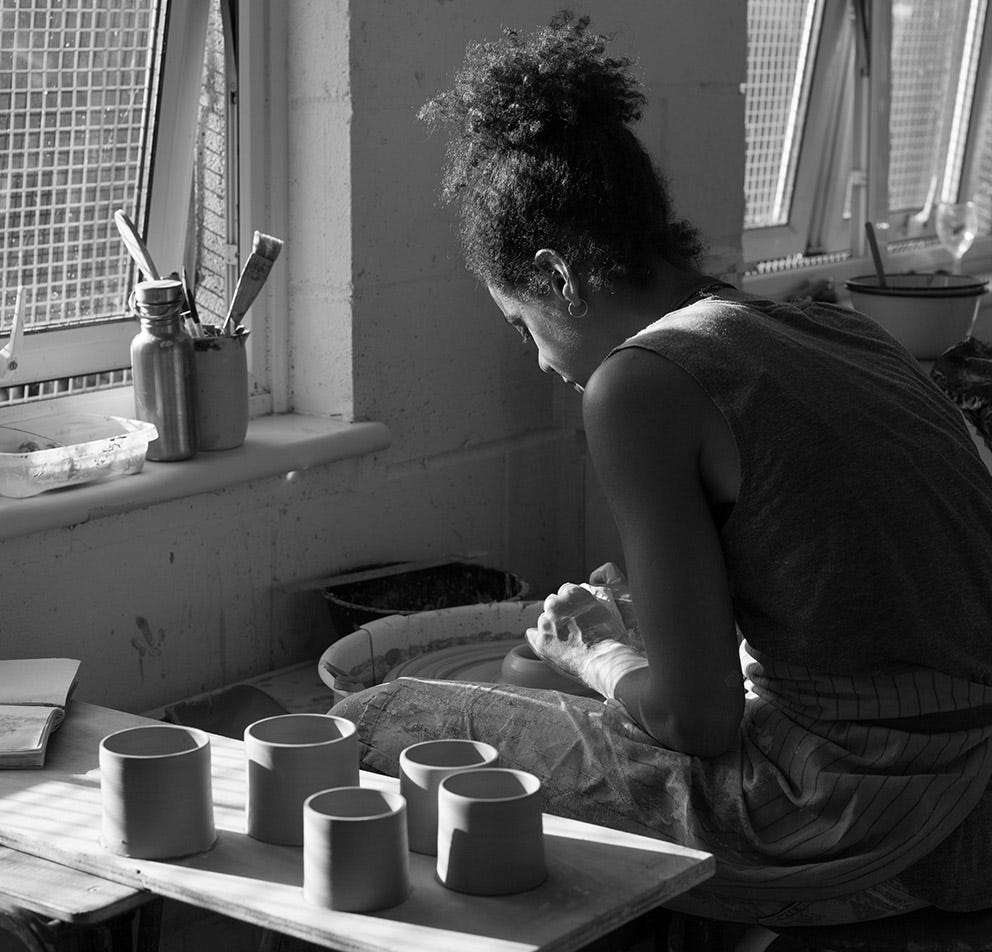 Bisila's storm collection features dinnerware and serveware, perfect to serve food and drinks as well as pure decorative centre pieces. Her marbling technique gives both depth to the surface and personality to all of her pieces and her distinctive brushstrokes mean that no two pieces are identical.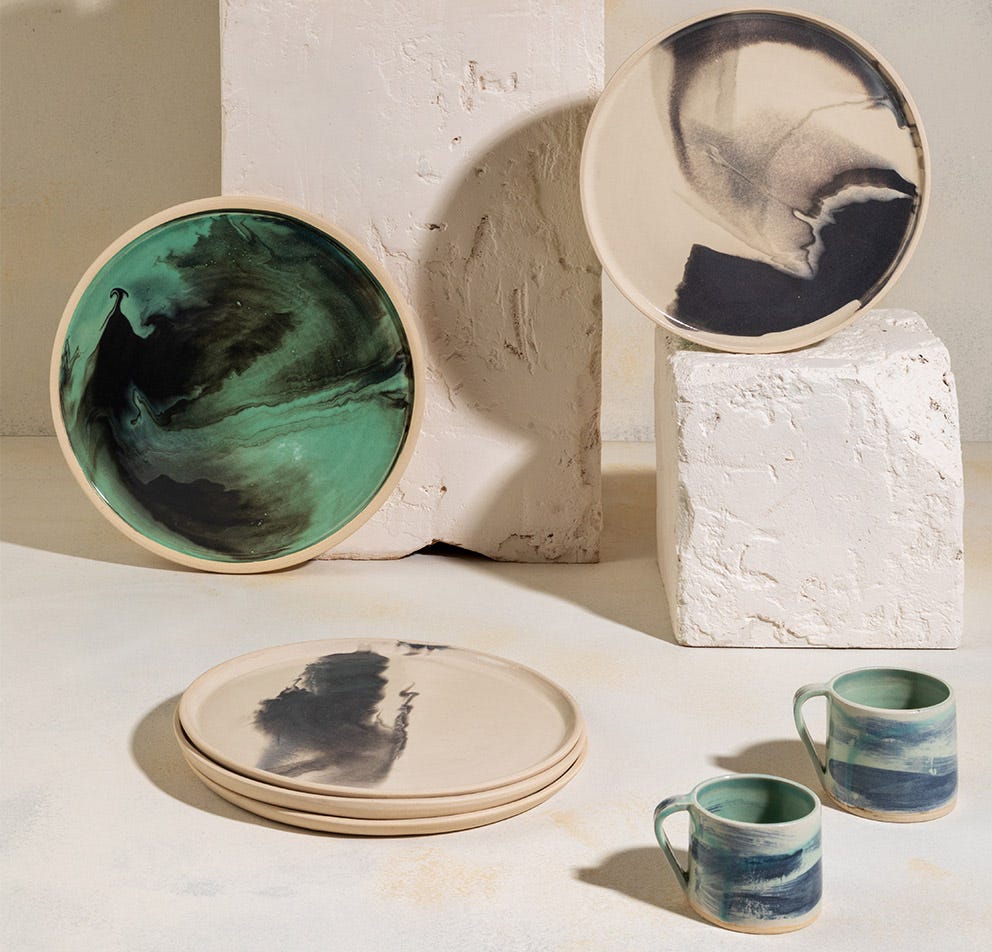 Handcrafted
Bisila's focus on quality and craft means that she is involved in every stage of the production process. After mixing the clay, she uses mostly uses a wheel to make her pieces, lending the ceramicist full control of the quality at every step. Her simple yet beautiful shapes are strongly influenced by Japansese ceramics.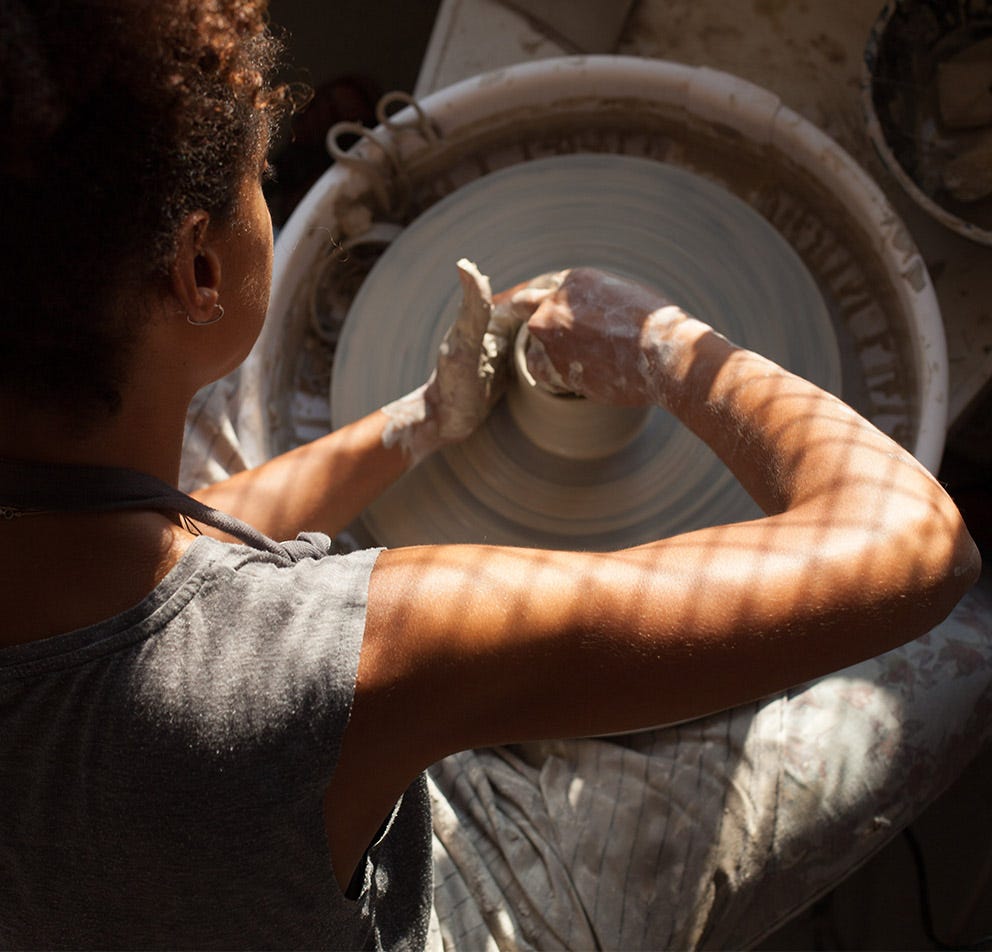 A true inspiration
Bisila's inspiration for her marbling technique stems from reflecting on her personal life stories blended with abstract landscapes. As well as making ceramics in her studio, Bisila is a director for Lon-art and Create where she runs workshops and lectures. Both charities empower lives through creative arts.