Their collection is ever-evolving and has been used in collaboration with both independent designers and renowned established brands worldwide across interior, textiles and fashion.
Read more
Read less

"It's so important to us that as we grow, we do so in a way which is kind to the planet; using both 100% recycled and sustainable papers, we strive to be as eco-friendly as possible."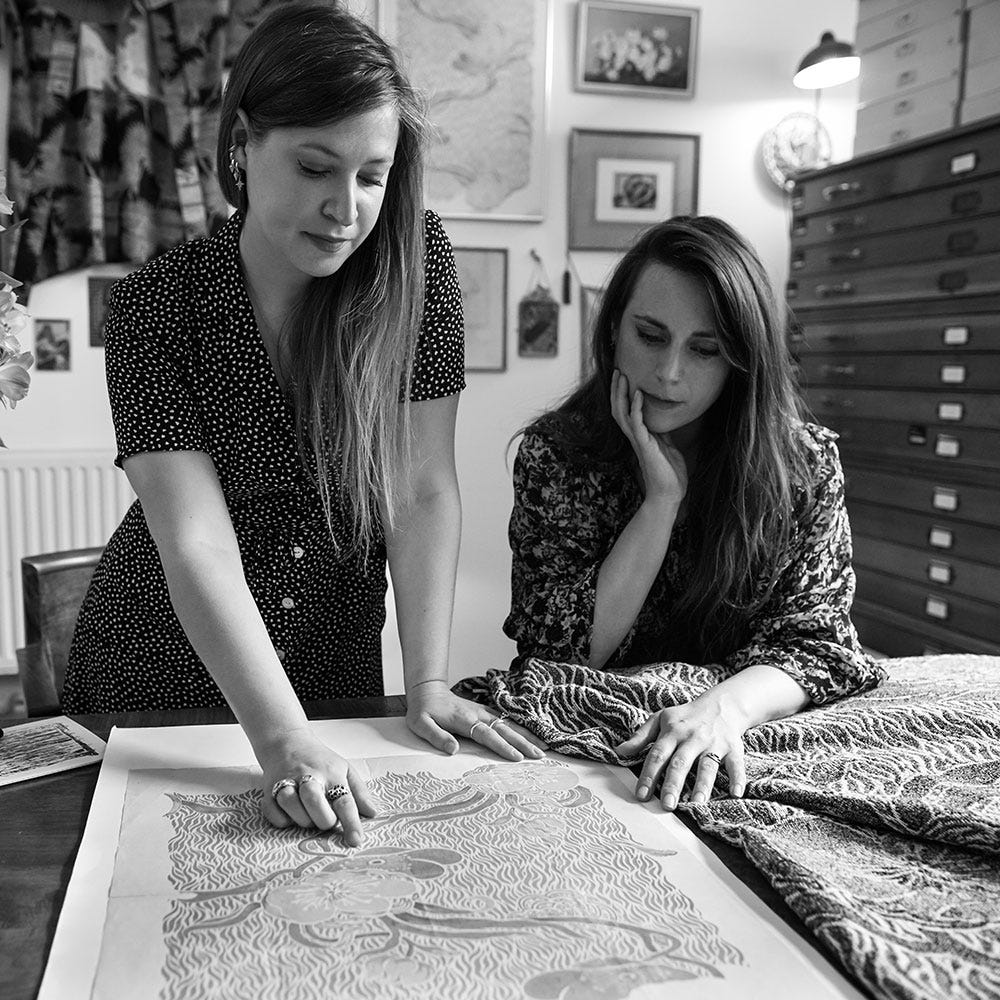 Their archive
They are sisters, who share a true passion and appreciation for authentic vintage textiles and artworks. The archive dates from as early as the 1800's and is one of the largest privately owned collections of textile design artworks. It is sensational in both its originality and diversity and has been lovingly housed and archived since it came to to them in 2015.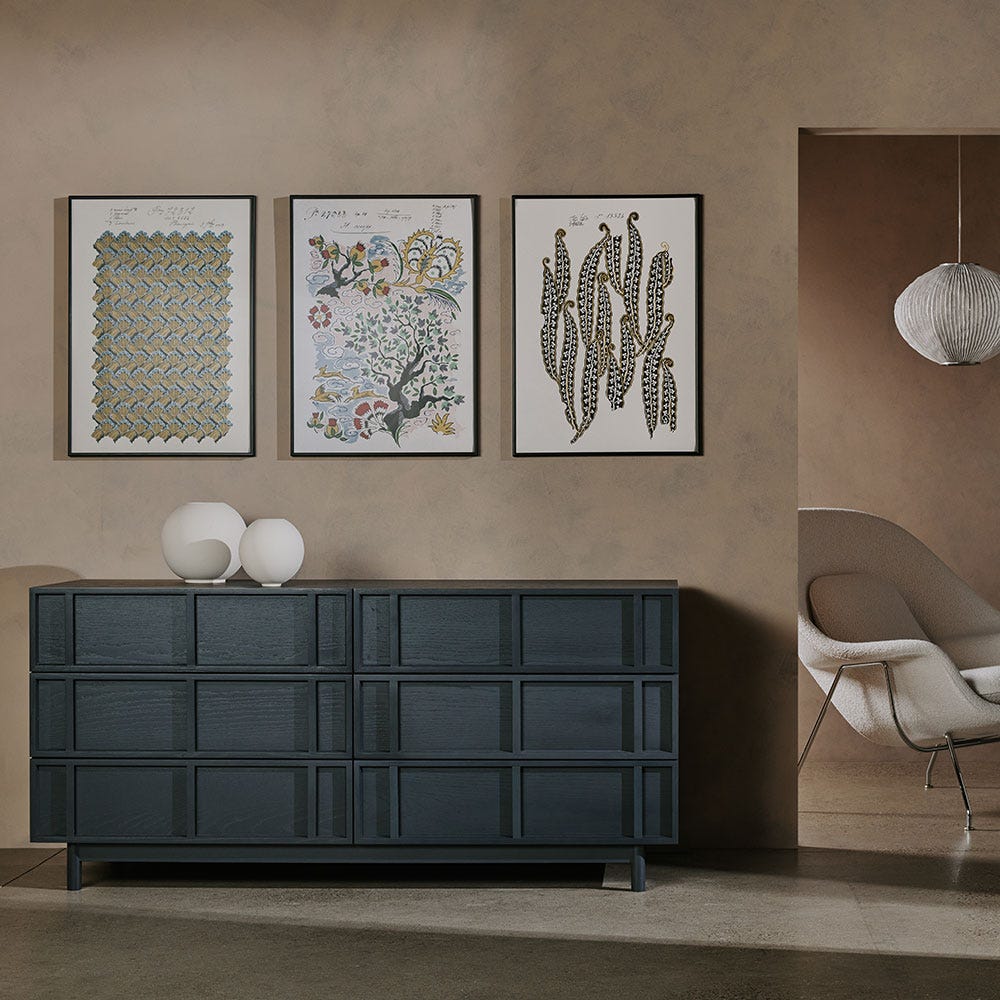 Limited Edition
They have curated a rare collection of artworks celebrating unique craftsmanship throughout the decades. Each artwork has been reworked and revived and is limited to 500 editions per design, per colourway to honour the originality of each piece.