Kings Road Outlet Store
Welcome to our newest store! We now have a stunning new showroom located on the north side of King's Road in West London. Visit us to see the best in contemporary and designer furniture for your living room, dining room and bedroom. We also have a great range of homewares and rugs.
How to find us
Address
324-326
Kings Road
London
SW3 5UH
Store Opening Times
Monday 10.00 - 18.00
Tuesday 10.00 - 18.00
Wednesday 10.00 - 18.00
Thursday 10.00 - 18.00
Friday 10.00 - 18.00
Saturday 10.00 - 18.00
Sunday 12.00 - 18.00
Coronavirus Information
Whilst most Coronavirus legal restrictions have now been lifted we continue to operate with caution to minimise the risk of transmission to our customers and staff. We want all customers to feel safe and comfortable so would ask all to respect any guidelines that we work with in our stores.
Visit us in store
Our Kings Road Outlet store brings a selection of best-selling and instantly recognisable pieces all at discounted prices. *The below images are representative of Heal's furniture. Stock is updated regularly and we cannot guarantee that these items will be in store. Call ahead to speak to staff on 0203 150 2800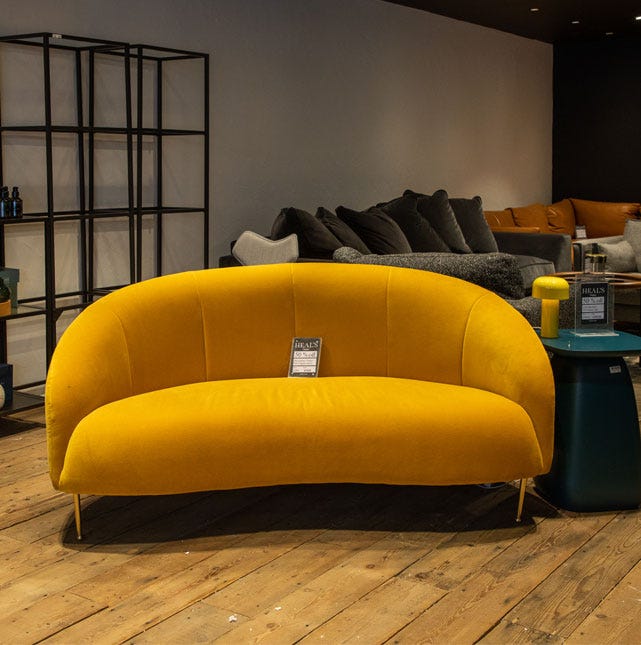 Where Design Lives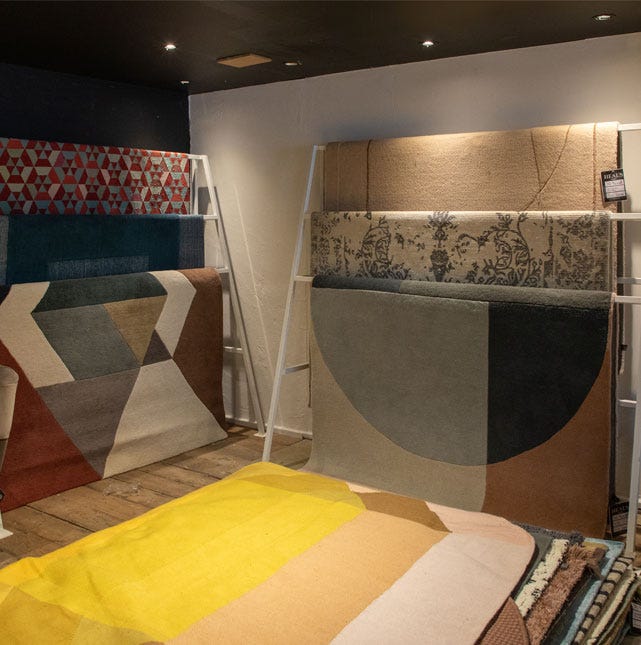 Interior Planning Service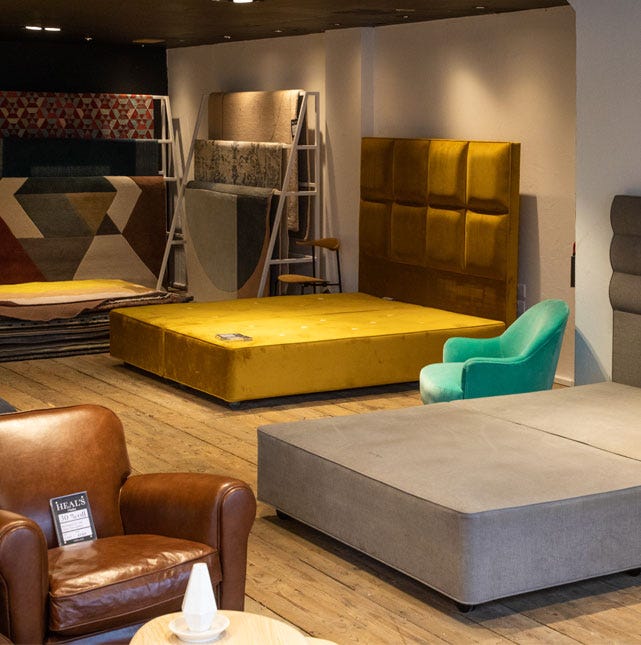 SS22 Collection