Product Details

Eames RAR Rocking Chair

Technical specification

| | |
| --- | --- |
| SKU | MG001004 |
| Brand | Vitra |
| Range | Eames Rar |
| Designer | Charles & Ray Eames |

Product Story

Details

The hot seat for contemporary interiors, this iconic chair set the mould for post-war design

The organic seat, or "shell" as it's often referred to, has an organic form that allows for a comfortable sit while still providing firm posture support.

Formed from thin lines of bent steel, the DAR's criss-crossing legs fix directly to the base and are joined by a pair of softly swooped piece of maple that transform this armchair into a rocker.

A wonderfully crafted, and fully licensed edition by Vitra, this reproduction adheres strictly to the Eames original design - the only change being the replacement of fibreglass shell for an environmentally friendly polypropylene seat.

Available in a range of bold and bright colours to suit every kind of interior scheme, the Eames DAR Chair makes a wonderful addition to any home or workspace – whether it's for use in the lounge, dining room, or office.

view more

Delivery Information

UK Delivery

| Delivery Service | Order Value | Cost |
| --- | --- | --- |
| 2 Man Furniture Delivery | Orders Over £1000 | FREE |
| | Orders Under £1000 | £49 |
| | | |

Important Information

How long will delivery take: If the items you are ordering are in stock we will be able to deliver your order within 2 weeks.

Orders with several items: If you are ordering more than 1 furniture item these will come in a single delivery when all items are available.

Postcode exceptions: For customers who live in more remote, highland or island regions your delivery can take up to 10 working days. For any areas outside of our postcode matrix please contact Customer Services for further information on [email protected]

Reviews

Feefo Reviews - Average 0% (0 reviews)

This product has no reviews yet.
Specification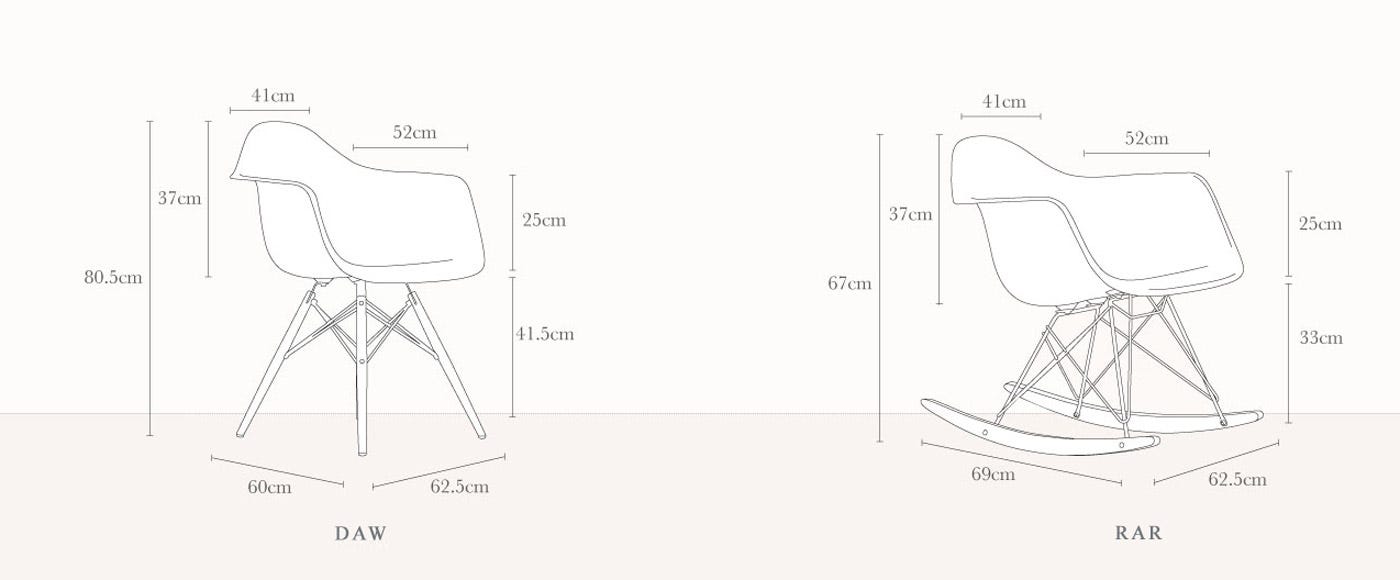 <img src="
Charles & Ray Eames
In a career that spanned over forty years, husband and wife duo Charles and Ray Eames developed countless ground-breaking pieces of furniture. Cementing their names as figureheads of America's Mid-century Modern movement, the couple produced a prolific range of designs including the Eames Lounger (1956), DSW Chair (1950) and Eames House (1949) all of which are still to this day heralded for their innovative use of new materials.
View Designer
Customers who viewed this also viewed...