Product Details

Panton Junior Chair

Features and Benefits

Designed by Verner Panton

A child friendly version of the iconic original

Great for indoor or outdoor use

Available in a range of colours

Dimensions

| | |
| --- | --- |
| Height | 62.8cm |
| Width | 37.6cm |
| Depth | 44.6cm |
| Seat Height | 34.8cm |

Technical specification

| | |
| --- | --- |
| SKU | MG001018 |
| Brand | Vitra |
| Range | Panton Junior |
| Designer | Verner Panton |

Material & Contents

Dyed through plastic

Care Instructions

Wipe clean with a damp cloth. Do not use wire or metallic bristles to avoid scratching.

Product Story

Details

A child friendly version of the world's first single mould plastic chair

First designed in 1963, it would take another four years before Verner Panton would see his chair put into production by Vitra.

However, due to technical restraints this first model was composed of a rigid polyurethane foam with a glossy lacquer, and it was not until 1999 that the Panton chair could be made to its original conception.

Formed from a single piece of durable, dyed plastic with lustrous matt finish, this version of the Panton chair has the same curvature and cantilevered frame but is now available in an expanded range of colours.

An emblem of experimental 1960s furniture, this comfortable and sturdy design has now been scaled down to make the perfect piece of furniture for a cool contemporary kid's room.

view more

Delivery Information

UK Delivery

| Delivery Service | Order Value | Cost |
| --- | --- | --- |
| 2 Man Furniture Delivery | Orders Over £1000 | FREE |
| | Orders Under £1000 | £49 |
| | | |

Important Information

How long will delivery take: If the items you are ordering are in stock we will be able to deliver your order within 2 weeks.

Orders with several items: If you are ordering more than 1 furniture item these will come in a single delivery when all items are available.

Postcode exceptions: For customers who live in more remote, highland or island regions your delivery can take up to 10 working days. For any areas outside of our postcode matrix please contact Customer Services for further information on [email protected]

Reviews

Feefo Reviews - Average 0% (0 reviews)

This product has no reviews yet.
Specification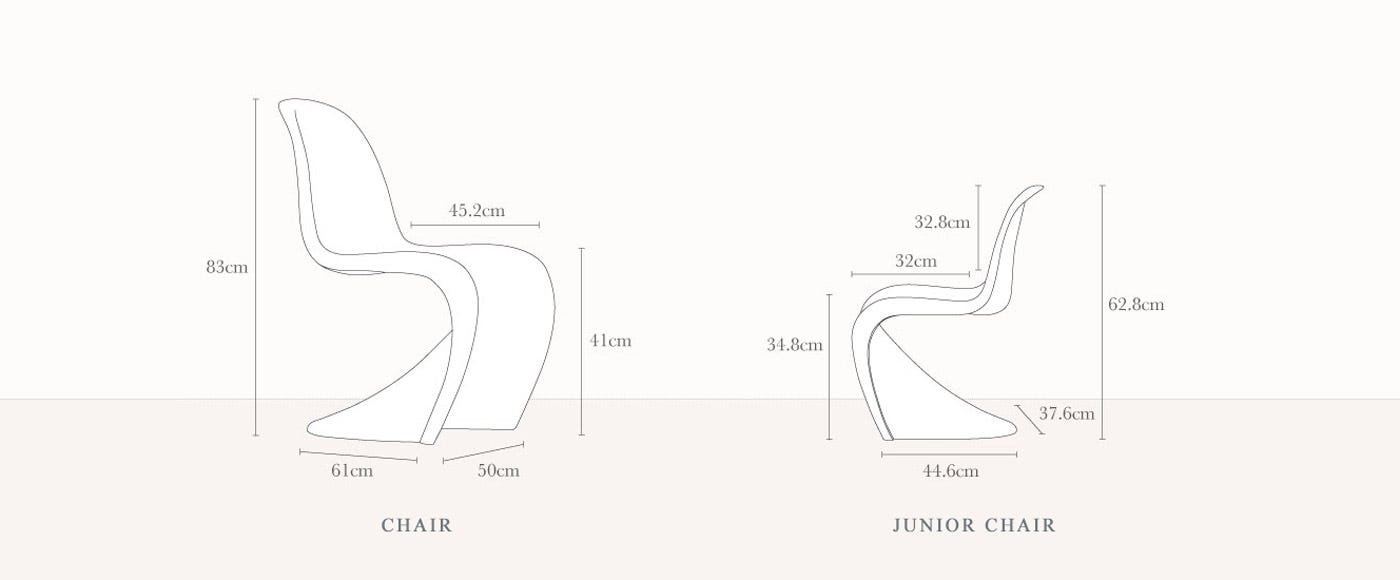 Verner Panton
One of the leading designers of the post-war period, Danish born Verner Panton helped shape the future of design. Alongside the likes of Joe Colombo and Ettore Sottsass, Panton spearheaded the Pop style of design popular throughout the 1960s and 70s creating iconic pieces such as the Panton and Heart Cone chair by embracing new materials and production techniques.
View Designer
Customers who viewed this also viewed...