Lighting Buying Guide
From mood to task lighting, decorative chandeliers to functional bathroom designs, at Heal's we know that good lighting is fundamental to your home's interior. Read our guide to choosing the best lighting for your home below.
How to Choose Pendant Lights
Pendant lighting is a single fixture that hangs from the ceiling and can feature one or more pendants to create a striking installation. Hung on their own or in multiples, they create a striking point of interest in any room.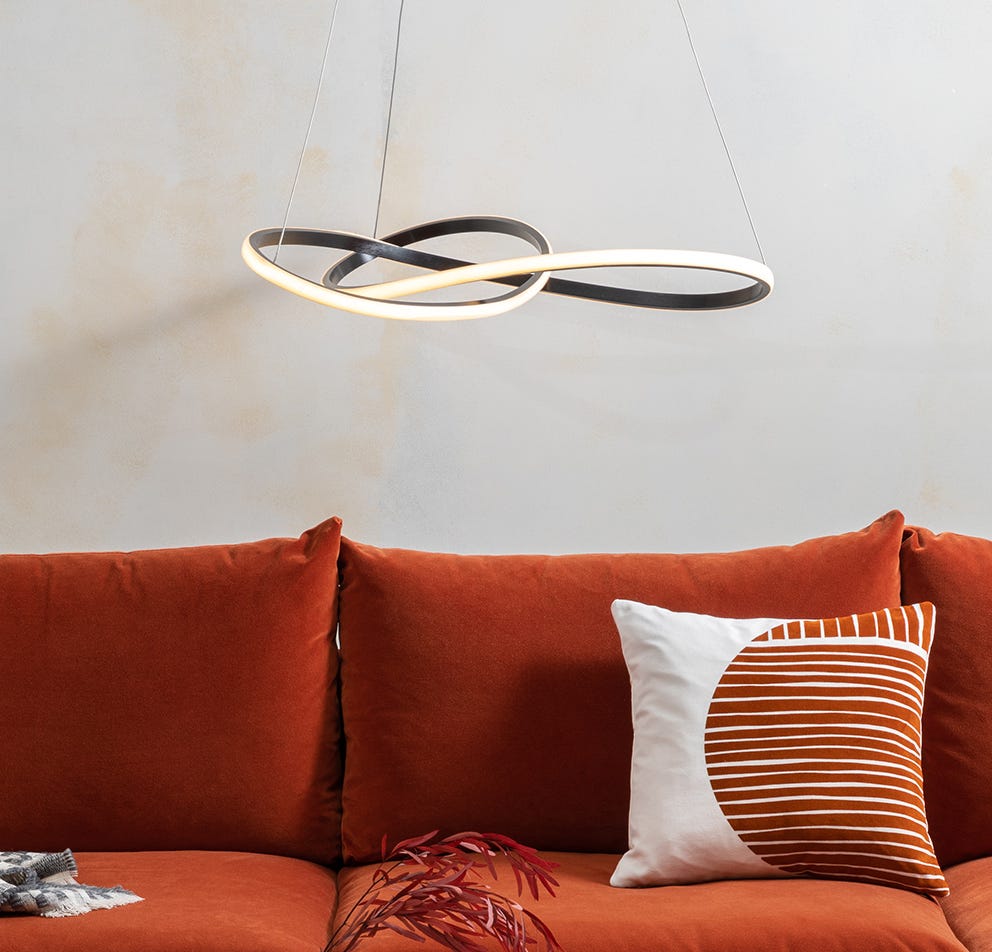 Establish its purpose
When choosing a pendant lighting, first start by deciding what your light is for – is it merely decorative or does it need to serve a practical function as well?
How many & what size?
You want to strike the right visual balance between the size of pendant and the size of room. If you're simply looking to add one, you can make an impact with a large pendant light, such as the Melt Pendant by Tom Dixon. If you're opting for multiple, stick to something smaller and hang in odd numbers to create the right balance.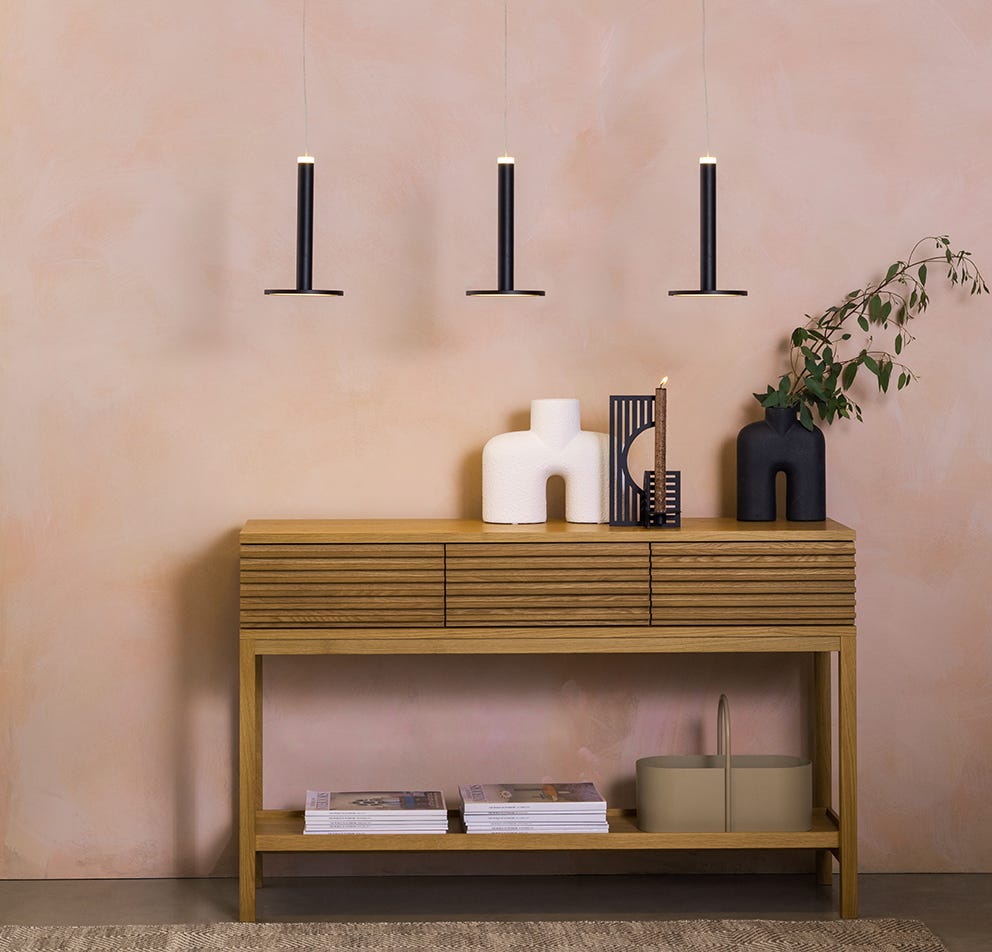 Measure your ceiling height
This will help you to determine whether you need a pendant light with a short drop. Also consider if your light will be hanging above any surfaces or will obstruct the swing of any doors.
Consider the style
Once you've done all the above and narrowed your options you can think about what kind of pendant light will accentuate the rest of your space. There's plenty to choose from, including glass pendant lights, modern chandeliers and multi-arm lights.
---
How to Choose Floor Lamps
Floor lamps are essential for creating layers of light around a space. From contemporary tripod lights to statement-making arc designs, here's our guide to deciding what's right for you.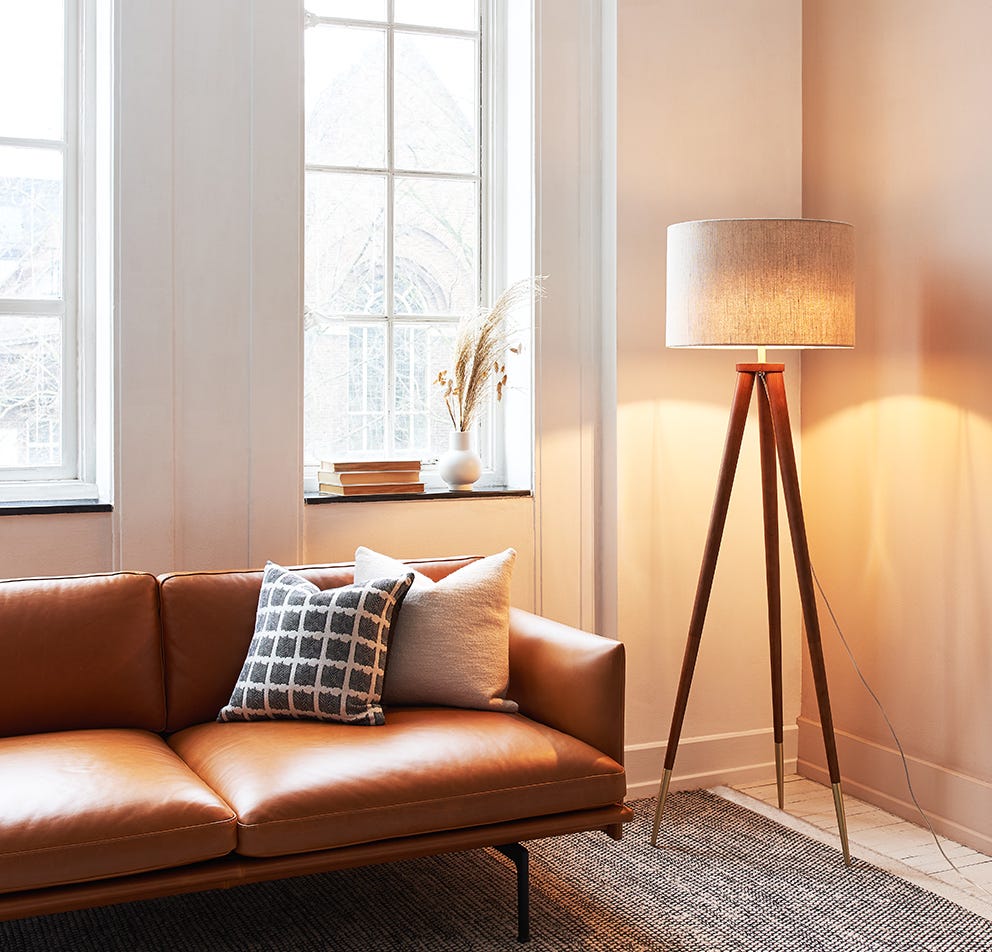 Function first
Do you need your floor light to act as a major source of light? Or are you looking for something to create a warm, inviting glow? ​
Different styles of floor light serve different purposes. Uplighters push light upwards to soften the overall effect while arc floor lights direct light to a specific area.
Simple tripod and shade designs give out a consistent glow while multi-headed designs let you direct light in multiple directions. Once you've decided what kind of light you're after you can decide on your type of floor lamp.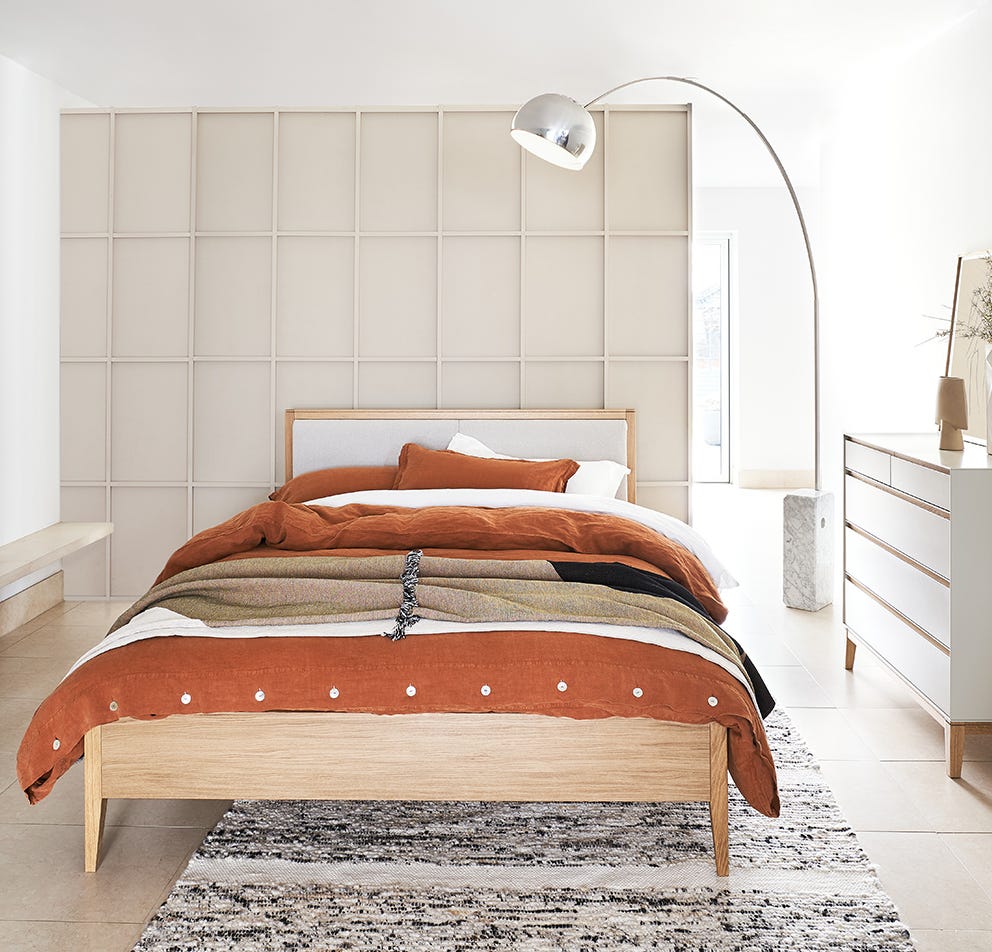 Size matters
Make sure your lamp can fit into the space you've chosen. Check the base's dimensions to ensure that there's enough floor space. For tripod bases, make sure there's enough room for its three legs to stand. For arc floor lights, check the lamp itself won't encroach too much on your space.
Discover your style
Once you've established the type of floor light you'd like and considered space, you can decide upon style. Floor lights come in all shapes and sizes, from industrial exposed-bulb lights to integrated LED designs. Choose a lamp that will complement the rest of your décor. By opting for designs that match existing colours or materials, you'll create a beautiful synergy with the rest of your pieces.
---
How to Choose Table Lamps
Decorative and functional, table lamps are a great way to showcase your design style. There are hundreds of different styles out there, so make sure you invest in the table lamp that is just right for your home.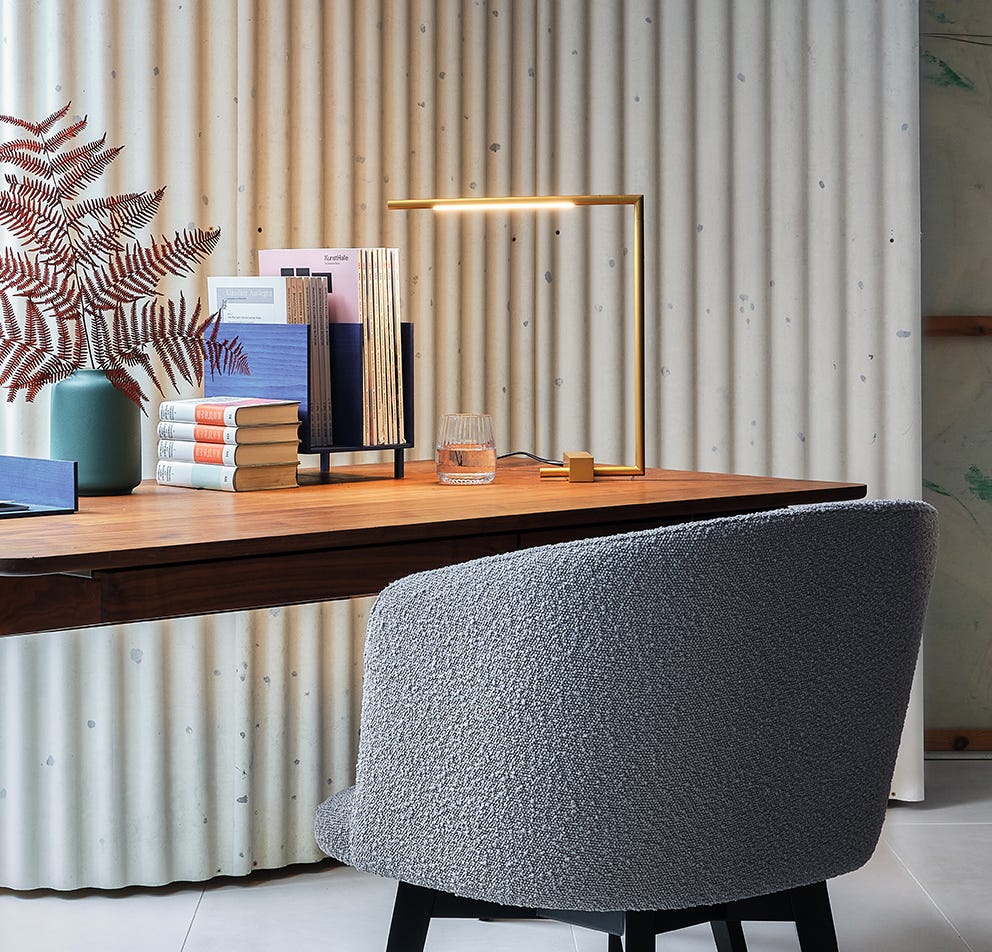 Where is it for?
Table lamps are wonderfully versatile, slotting easily into most rooms. If you're looking for something for your bedside table or living room, opt for a lamp that will create soft layers of light. These can be both decorative and functional, and are a great way to add some interesting design elements into your room through colour, material or shape.
For a home office or reading nook, explore classic desk lamps with an emphasis on functionality. Choose designs where you can direct the light or are smaller and won't take up lots of desk space. The Anglepoise Type 75 is a classic design that is both practical and eternally stylish.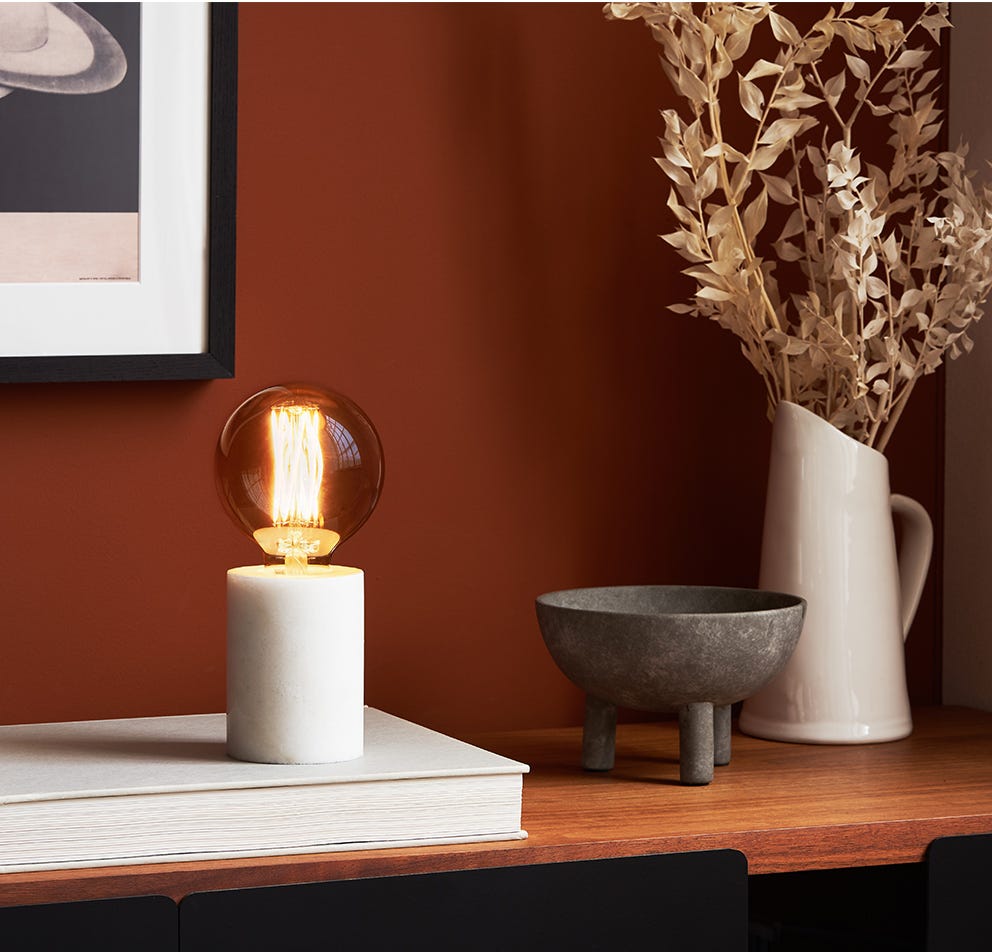 Shade or no shade?
Traditionally, table lamps and floor lamps had a lamp shade to diffuse the bulb's glare and direct light around the room. Today, advanced technology and integrated LEDs allow more creative freedom and designs with and without shades. Mix and match shades and bases for a classic design or explore contemporary table lamps to find the right lamp.
Portable or not?
Offering total flexibility, portable table lamps are perfect for both indoor and outdoor use. These designs can easily be recharged and allow you to move it from room to room - or room to garden – depending on your needs.
Be Inspired by our bestsellers