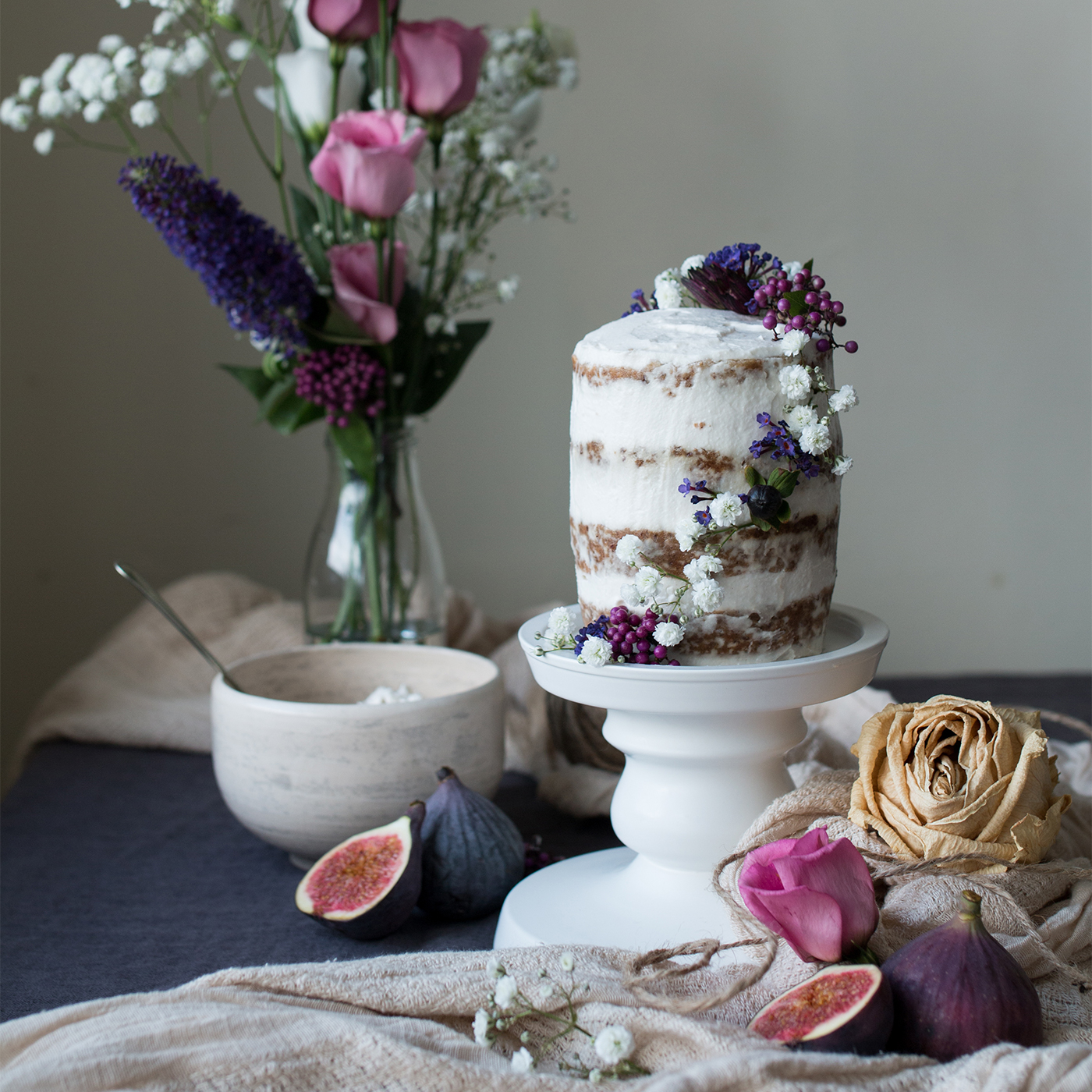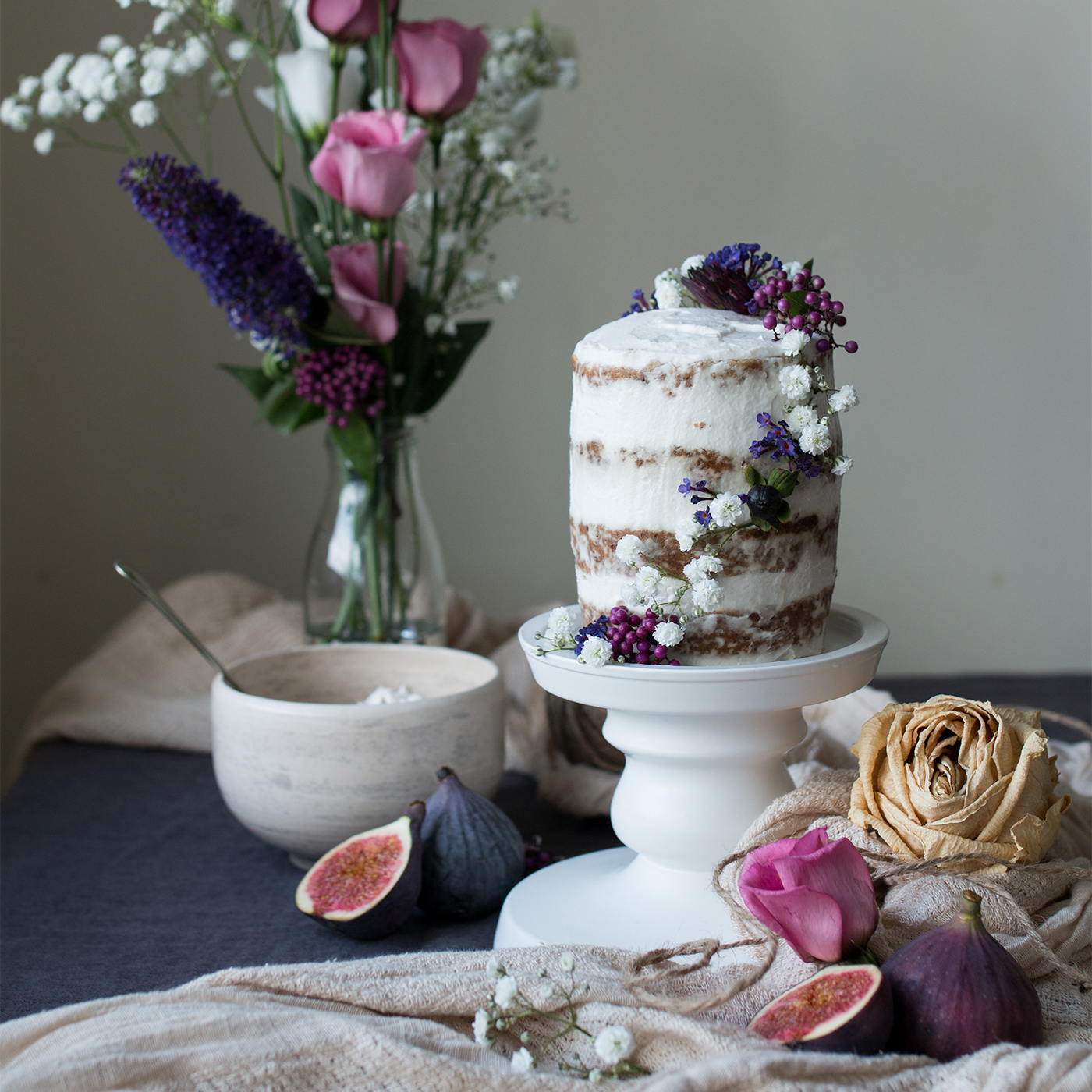 Pretty as a petal, this gluten-free Mini Layer Cake with vegan cream "cheese" frosting is the latest recipe from the Little Plantation and provides the perfect show-stopping bake for all to enjoy.
This bake is a vegan friendly take on a recipe featured in Aimee's Perfect Bakes by Aimee Twigger. For best results make sure to check Kimberly's tips at the bottom of the page prior to baking.
—
VEGAN GLUTEN FREE MINI LAYER CAKE
Preparation time: 20 – 25 mins
Baking time: 40 – 50 mins
Cooling Time: 30 – 40 mins
Serves: 10 – 12 (makes 2 mini layer cakes)
Ingredients for the sponge:
3 tbls ground flax seeds + 9 tbls water
100g soft brown sugar
50g caster sugar
1/2 tsp vanilla powder
150g glutenfree flour
2 tsp baking powder
1 tsp ground cinnamon
150g coconut oil, melted + extra for greasing the ramekins
2-3 tbls almond milk (or any other plant-based milk)
1 small ripe pear, washed, cored, peeled and chopped into small chunks
Ingredients for the frosting:
200ml coconut yoghurt
1 tbls maple syrup
100g vegan cream cheese
1/2 tsp vanilla powder
Seasonal flowers or evergreens for decorating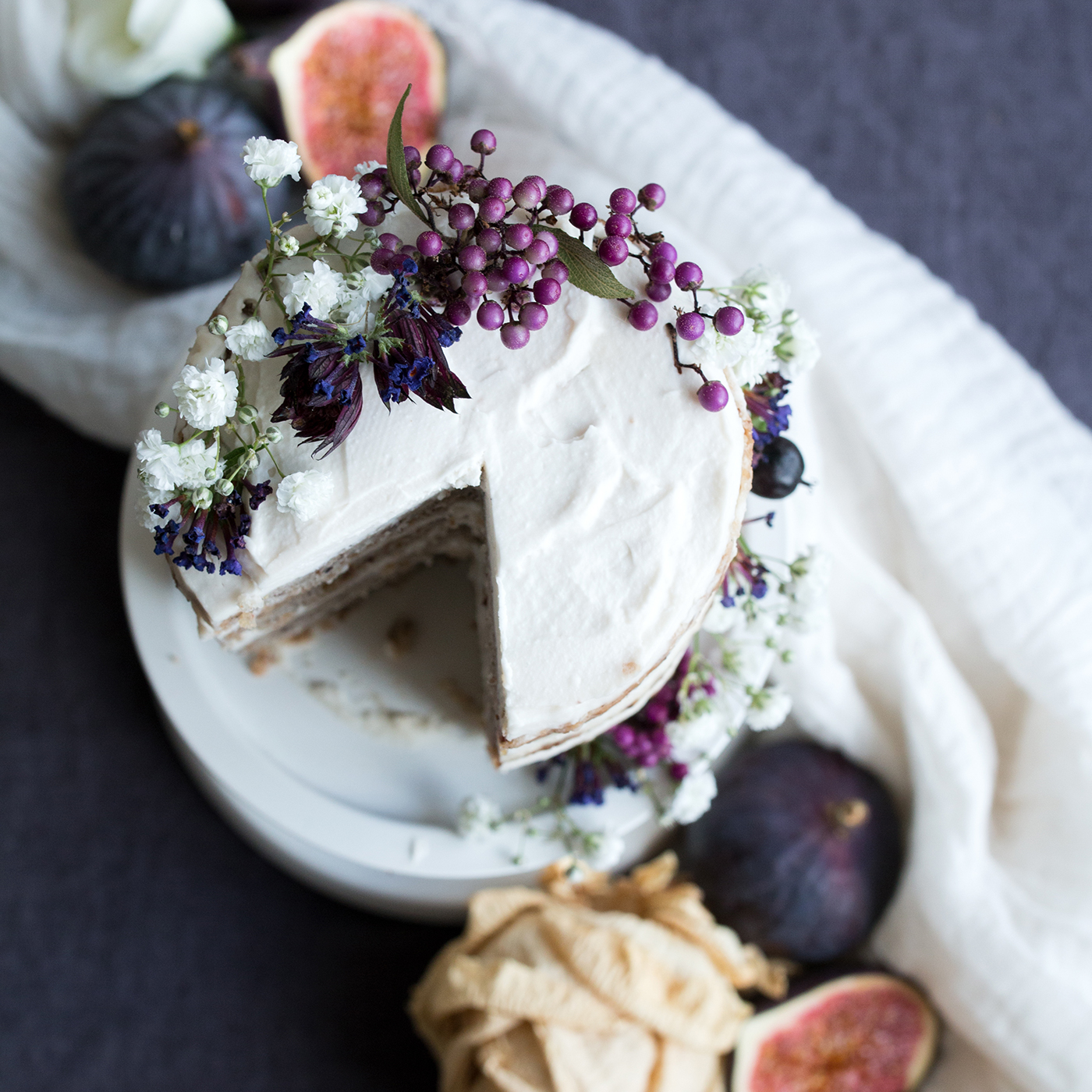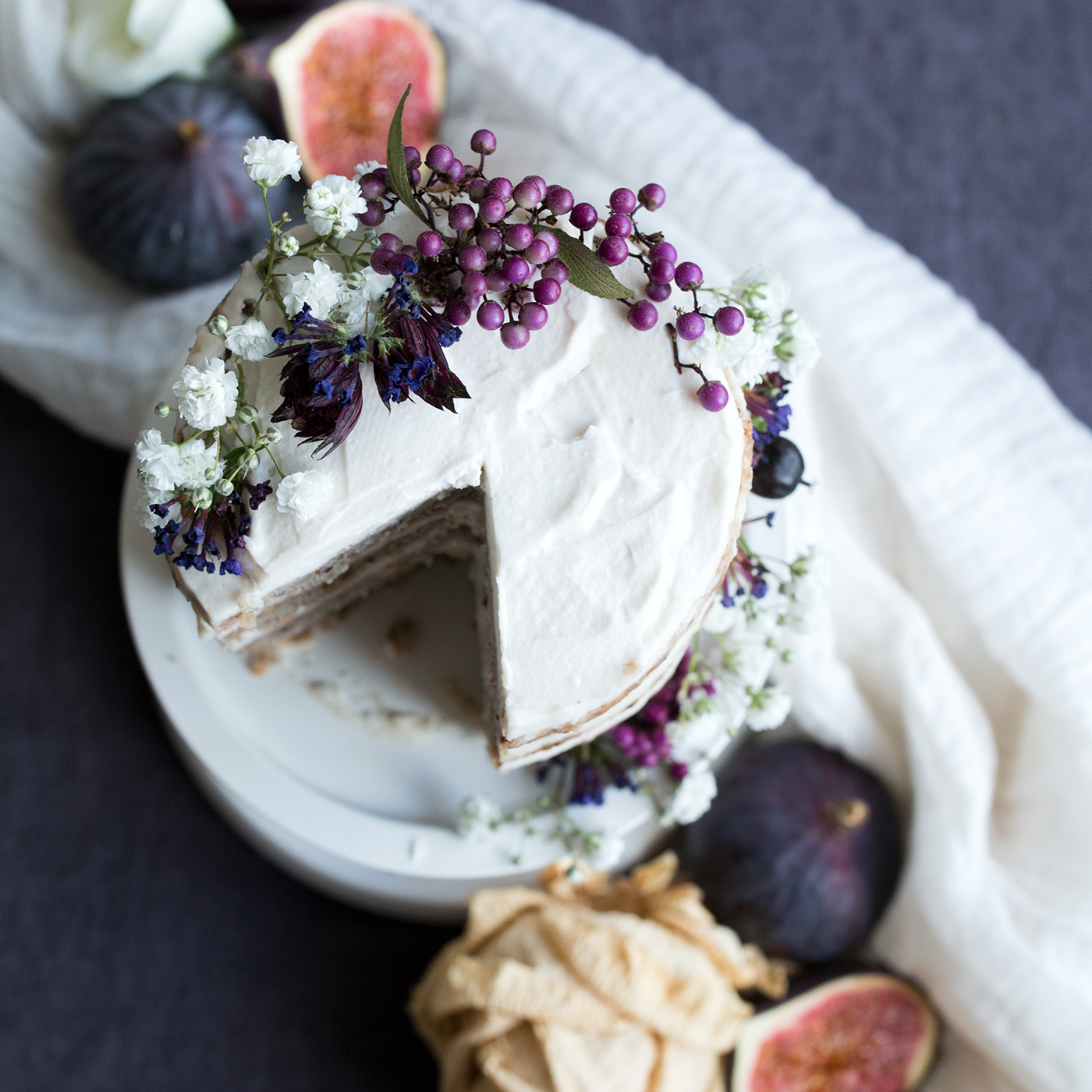 Instructions
Preheat the oven to 180C/350F. Grease four ramekins with coconut oil and line with grease-proof paper (3.5inch/10cm diametre each). Place the ground flax seeds and water in a little bowl, stir and set aside for 5-10 minutes.
Next, in a large bowl combine all the dry ingredients for the sponge – the sugar, the vanilla powder, flour, baking powder and cinnamon – and briefly stir until combined, making sure there are no sugar or flour lumps. In a separate bowl mix together the wet ingredients – the melted coconut oil, the almond milk and chopped up pear. Then when ready, add the ground flax seed and water mixture and briefly combine.
Next pour the wet ingredients into the dry ingredients and stir with a wooden spoon until nicely combined. If the mixture looks very dry, feel free to add a tiny bit more almond milk. Then evenly distribute the sponge batter into the 4 prepared ramekins and bake for 40 minutes. To test, insert a skewer into the centre; if it comes out clean the cake is ready.
Whilst the sponge is baking, prepare the frosting by mixing together the ingredients for the frosting; you can do this by hand or use an electric whisk if you prefer. Once done, keep the frosting in the fridge until the sponge is ready. When the sponge layers are done remove them from the oven, leave to cool for 10 – 20 minutes. Then place them in the freezer for about 15 minutes or so – this will make cutting them in half so much easier!
Remove from the freezer and carefully cut them in half. Frost each layer carefully until you have 2 – 4 mini layer cakes. Decorate with flowers and enjoy! Each mini layer cake will keep for up to 3 days in the fridge.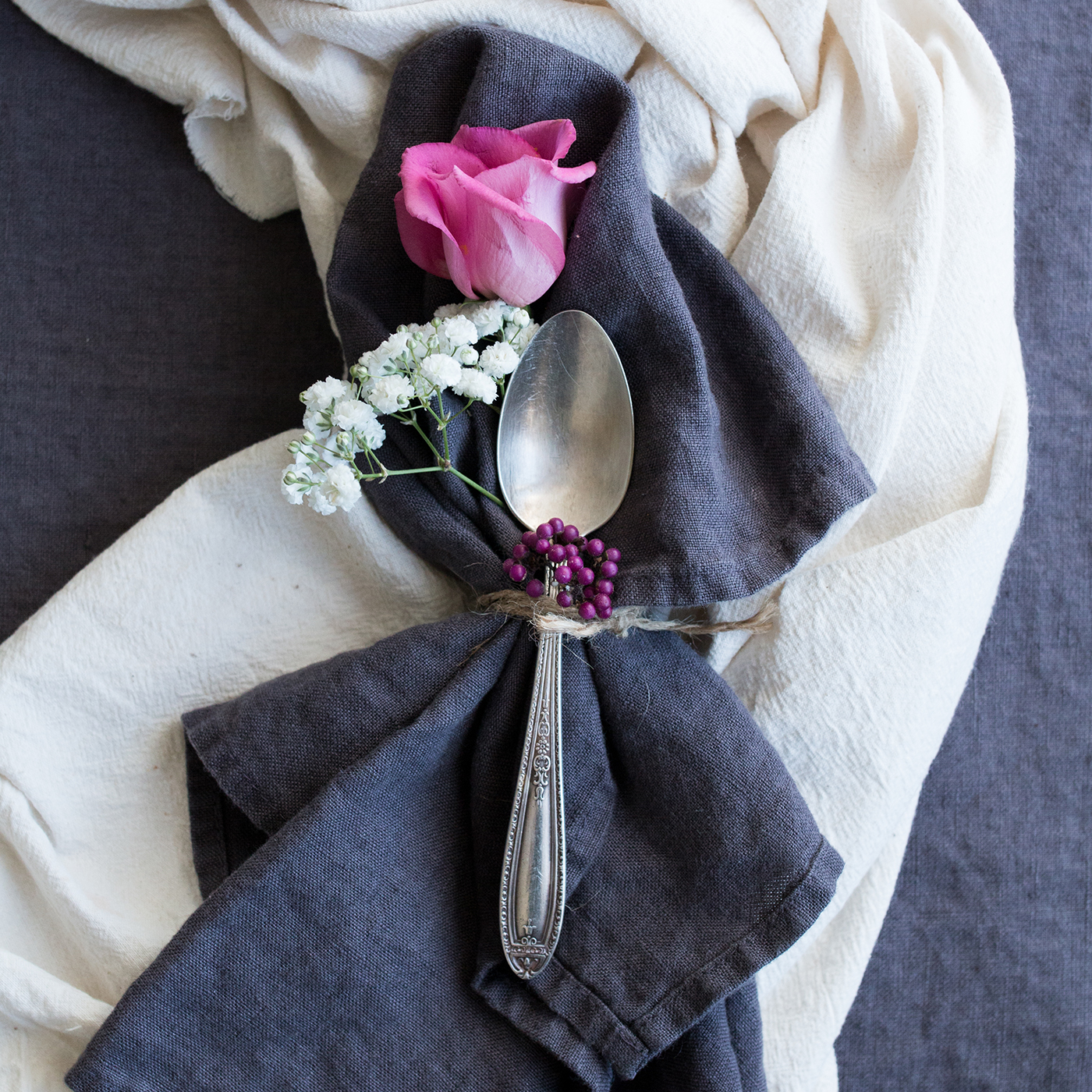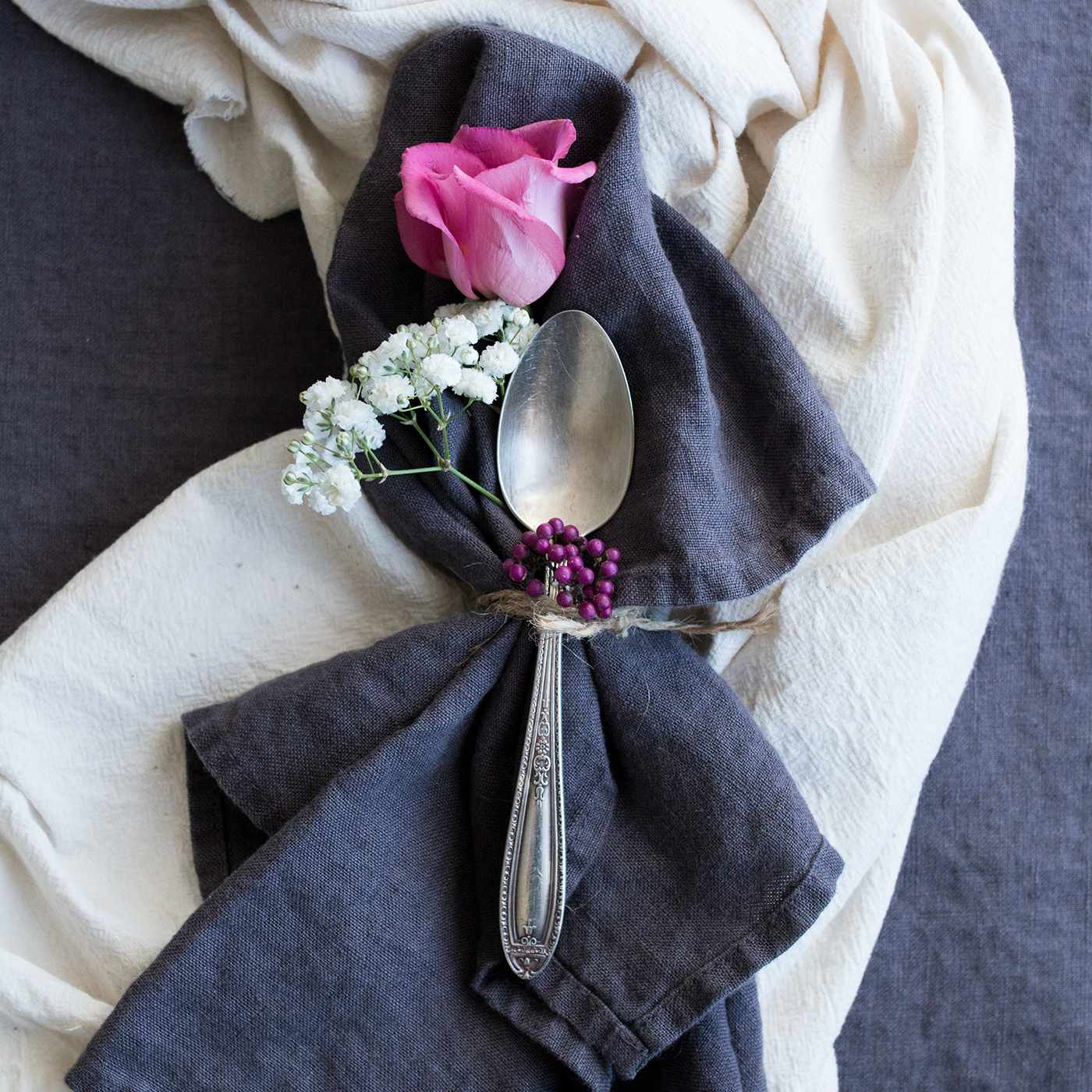 Tip 1: The cake is quite moist, hence the longer baking time, but each oven is different so it's worth doing the skewer test at the 30-minute mark.
Tip 2: You can make only 1 mini cake by halving this recipe. We made 1 mini cake and just froze the two extra sponge layers, which we enjoyed a few weeks later (unfrosted) for brunch. Having extra layers and extra icing just means you're covered should something go wrong.
Tip 3: Don't be fooled, despite their little appearance, these cakes are really rich with each easily serving 5 – 6 people.
Tip 4: The riper the pears the more delicious the cake. You can also use persimmon fruit instead of pears if you prefer.
Tip 5: Be aware that vegan cream cheese is generally only available in health food stores, but it's SO worth going the extra mile to get it.
Tip 6: The ramekins we used were bought at a high-street supermarket and are easily available. You can also get them online.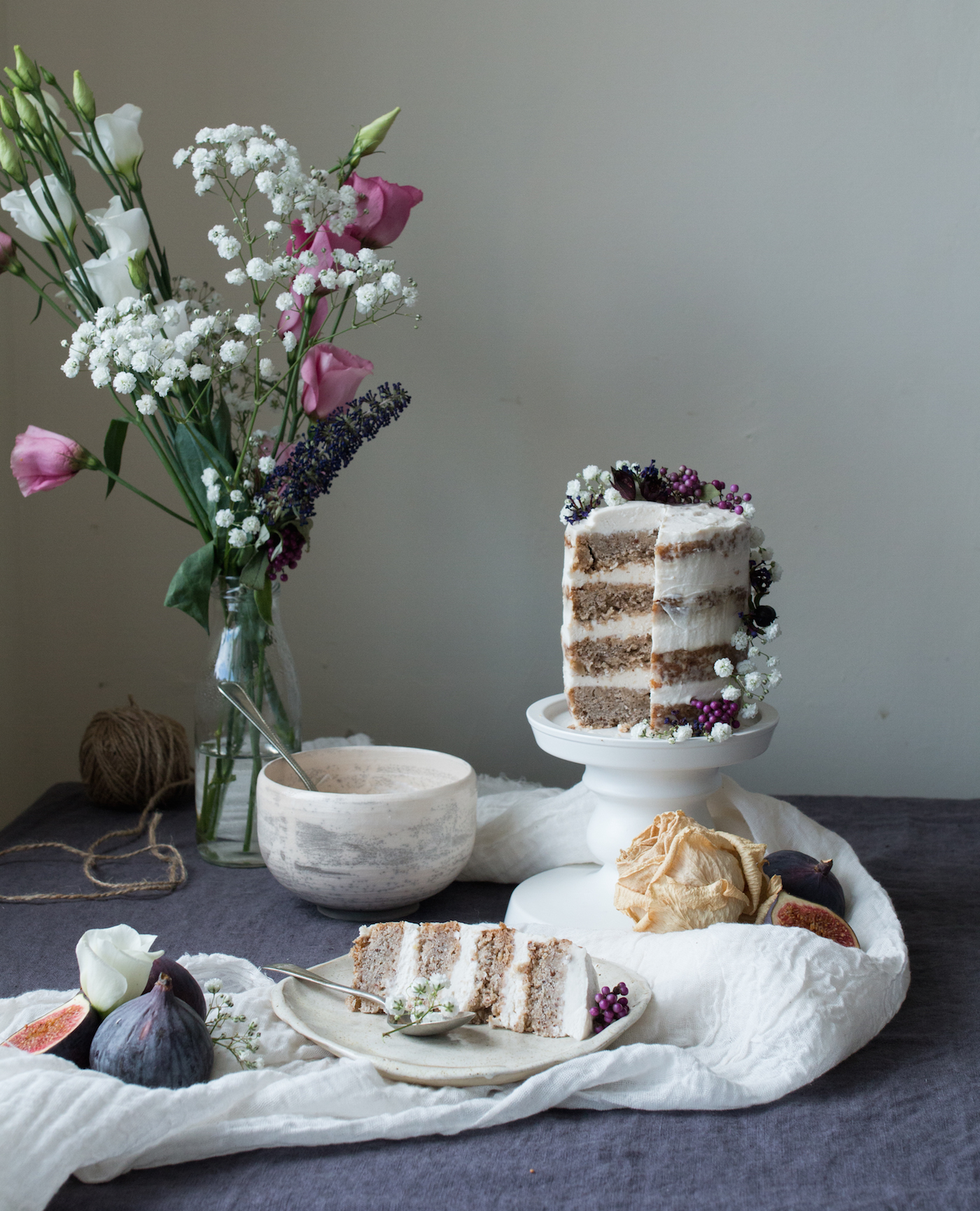 For more healthy and delicious recipe ideas, make sure to check the Little Plantation blog and find the perfect pairings from our Home Accessories collection.