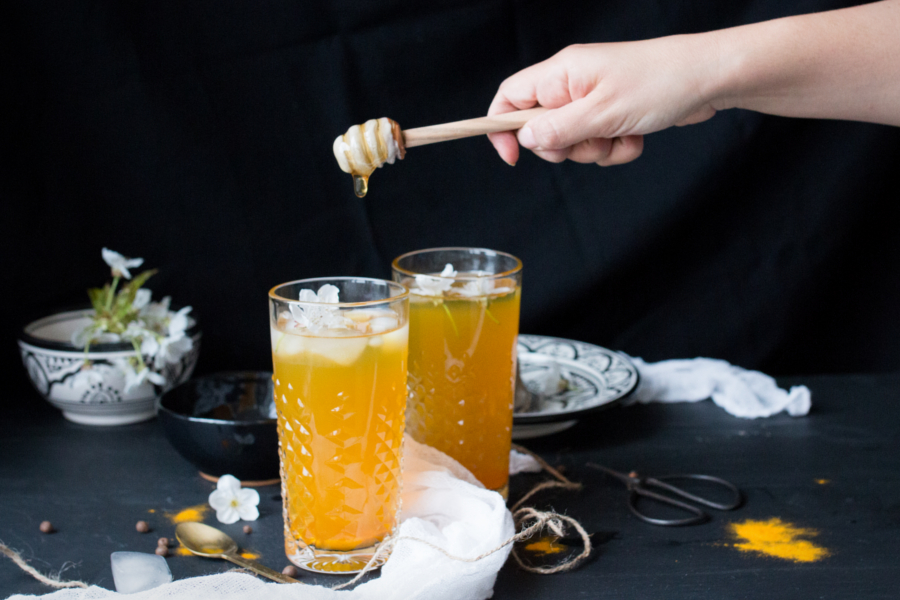 Just in time for summer, green food blogger The Little Plantation brings us her refreshing yet fiery recipe for Turmeric Ice Tea.
For her latest shoot, Kimberly brings brings together a few of our favourite dishes and glassware including the Moroccan Dinnerware range, Mervyn Gers black bowls and the Carats hi Ball glass. Contrasting monochrome tableware with the bright burst of turmeric iced tea, this recipe is ideal for sunny Saturday mornings or in for picnics in the park with friends and don't forget to try the child friendly version as described below for your little ones.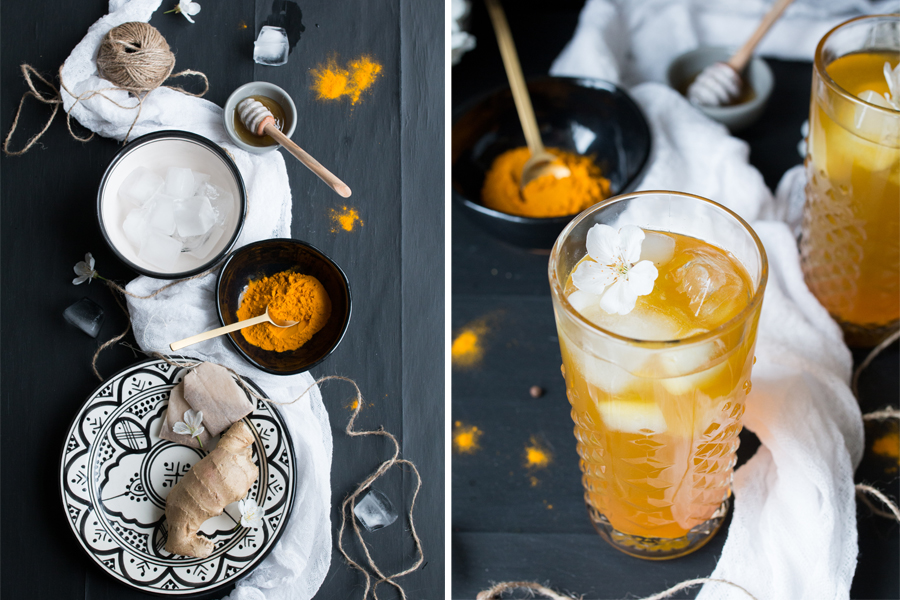 Turmeric Ice Tea
Preparation Time: 10 minutes
Serves: 2
Ingredients:
1 teaspoon of freshly grated turmeric or turmeric powder
1/4 teaspoon freshly grated ginger or ginger powder
1 tablespoon of honey or liquid sweetener of your choice
2 cups/480ml of cinnamon tea
a pinch of pepper
ice cubes
Instructions:
Prepare your cinnamon tea by boiling water and letting the tea infuse for about 5-10 minutes (you want there to be a strong cinnamon flavour).
Wait for the tea to cool completely before adding all the spices and sweetener. Whisk to combine and serve immediately on ice.
Tip 1: You can also use chai flavoured tea bags or ginger tea if you prefer. If using ginger tea, please replace the ginger in the above noted recipe with cinnamon.
Tip 2: For a child-friendly version, add 1/4 cup of apple juice.
Tip 3: Please don't leave out the black pepper; it helps you absorb the turmeric.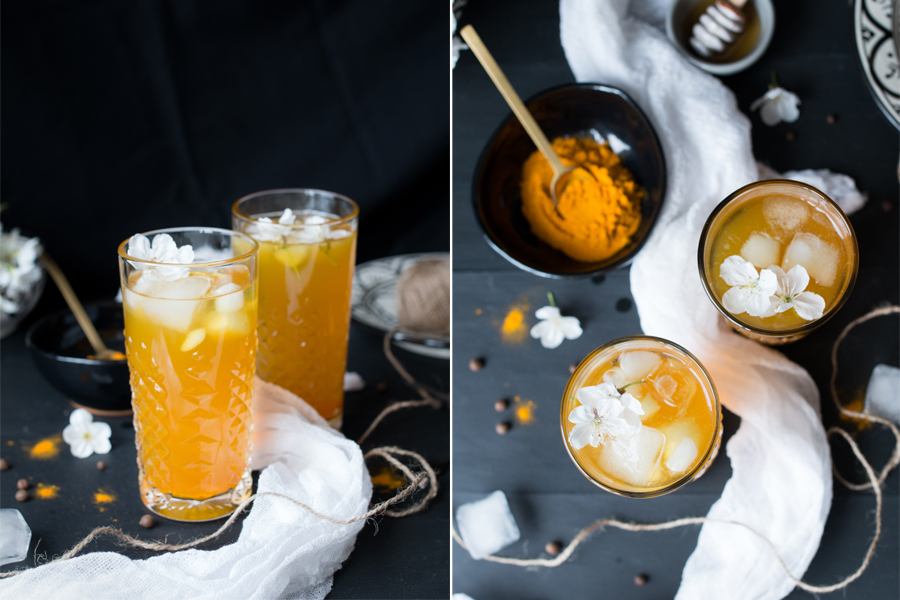 Further Reading: