Whilst there's nothing quite like live flower arrangements to brighten the home, artificial flowers are a fantastic alternative. Low maintenance, cost-effective and elegant, faux flowers and foliage provide the perfect finishing touch to your decor. From seasonally-suitable arrangements to uplifting blooms, there's something to impress even the most enthusiastic botanist.
But how to style them in the home? Well, it's easier than you think. To help you create a beautiful bouquet, we're sharing our top tips for styling faux flowers in the home. You'll never have to worry about killing your botanicals again.
Arrange a bouquet of artificial flowers
Real flowers and their stems are often far from perfect. So avoid symmetrically arranging your artificial blooms. Instead, try to place each stem as you would with fresh flowers. Experiment with bending the stems to create a natural look that softly bows over the side of the vase. And always style each one individually before adding to an arrangement. This will help to make your bouquet look far more realistic.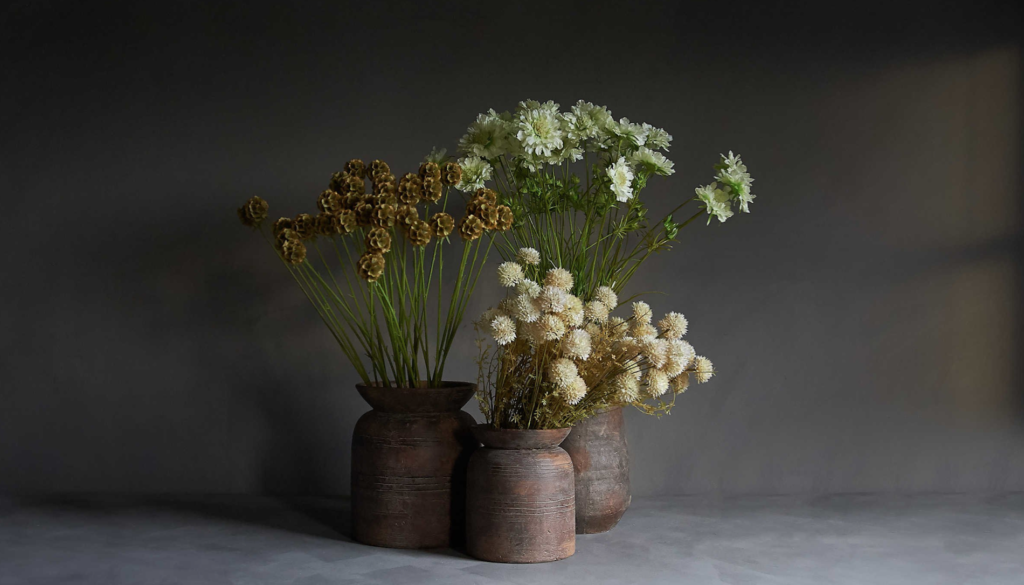 Choose the right vase
Using the correct shape vase will make a real difference to the look and feel of your fake blooms. Choose the correct vase to complement both your interior decor and the flower arrangement itself. From tall, slender shapes to voluptuous open-neck designs, there's a vase to suit every taste. And always remember the general florist rule. The length of each flower should be no more than two times the height of the vase.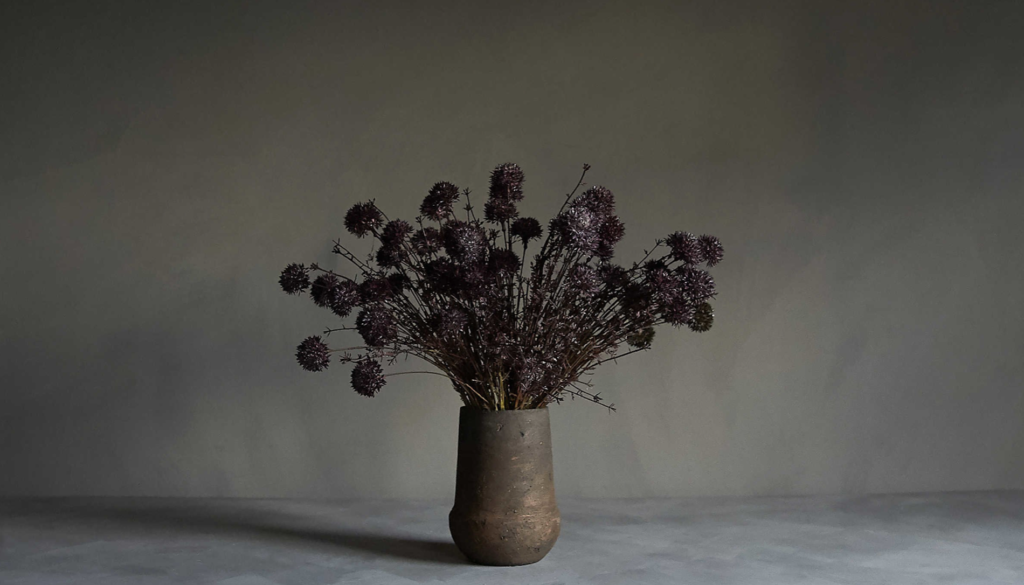 Keep your artificial flowers simple
The key trick with artificial flower arrangements is to keep it simple. Try to stick to one or two colours with fresh greenery for added texture. This will bring an elegant, relaxing feel to a room without being too overbearing. From single stems to bespoke bouquets, stick to a sole theme or colour scheme. You could also incorporate your faux blooms into real floral displays for added versatility.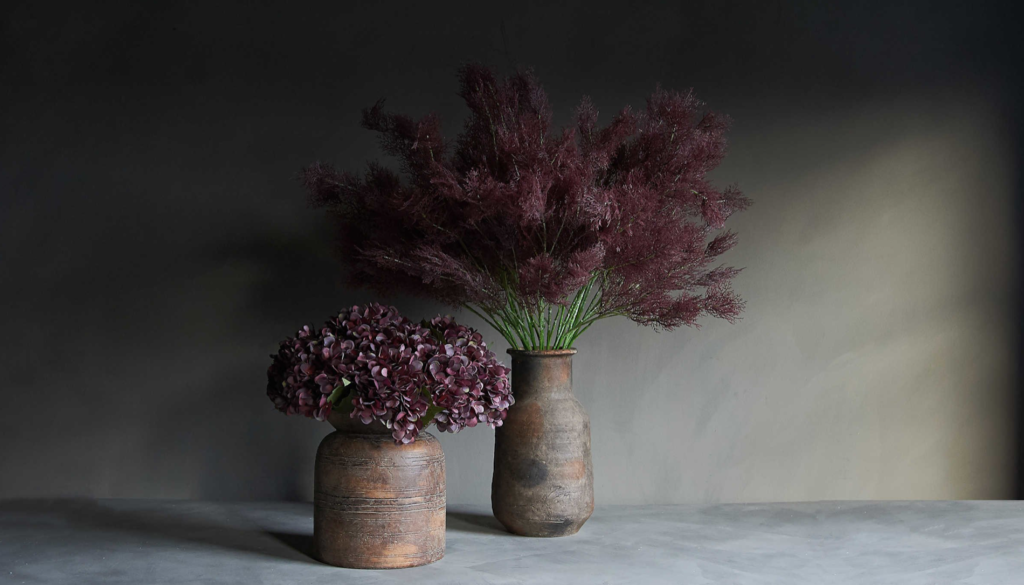 Add greenery
A wonderful way to add texture and depth to a floral arrangement is foliage. Greenery works to partner and enhance most faux blooms. And it's often these fillers that complete the look by adding interest and shape. So why not experiment with different types to find the one that's right for your home. You could try a spray of artificial eucalyptus with wintery whites or purple-hued botanicals for an impactful finish.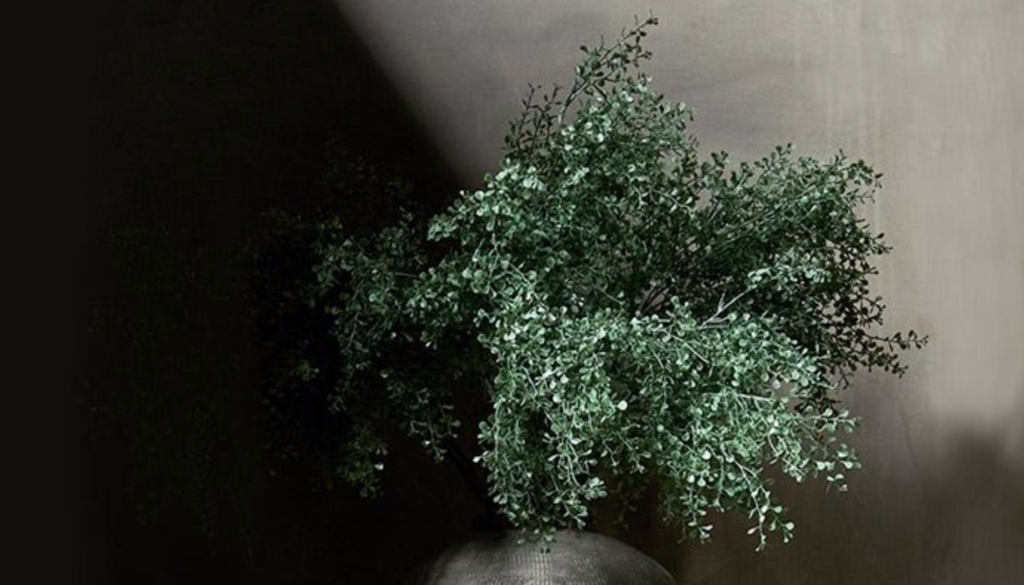 Change it up
Faux blooms are malleable, so don't be afraid to ditch the vase and experiment. Get creative by intertwining stems around the frame of your headboard or favourite framed artwork. Artificial flowers and plants have endless possibilities. They also really come into their own in less frequently used areas. Try putting a bunch of stems on the bedside table or adding a small potted plant to the bathroom.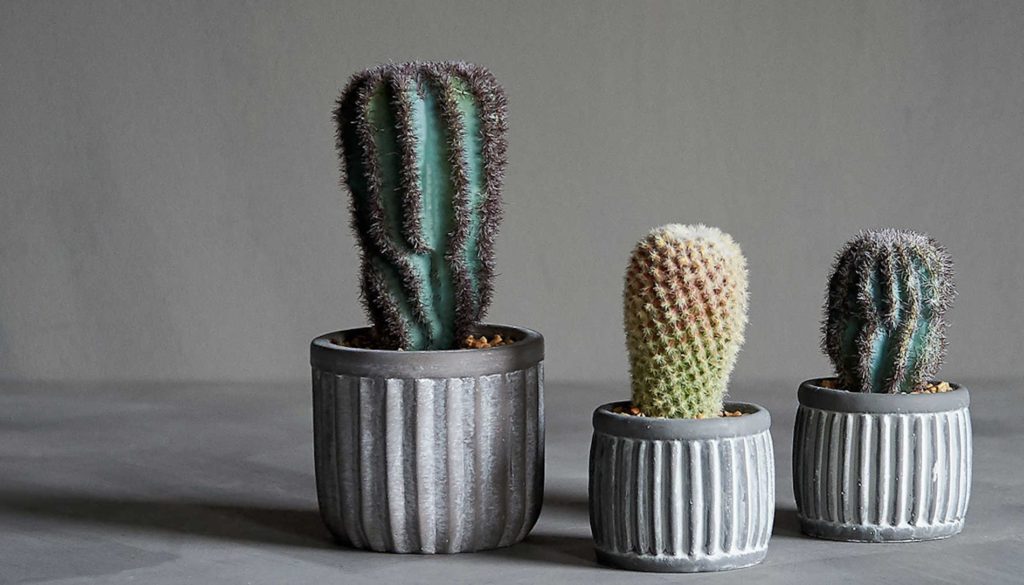 Complement your decor
Try choosing varieties of fake blooms that complement the room's decor. Think voluptuous hydrangeas in the bedroom, welcoming blush mimosas in the hallway and dramatic plum peonies in the dining room. And without the cost of buying fresh flowers each week, every room in the house can benefit. Why not try lush green sprays in the bathroom or gorgeous garden roses in the kitchen.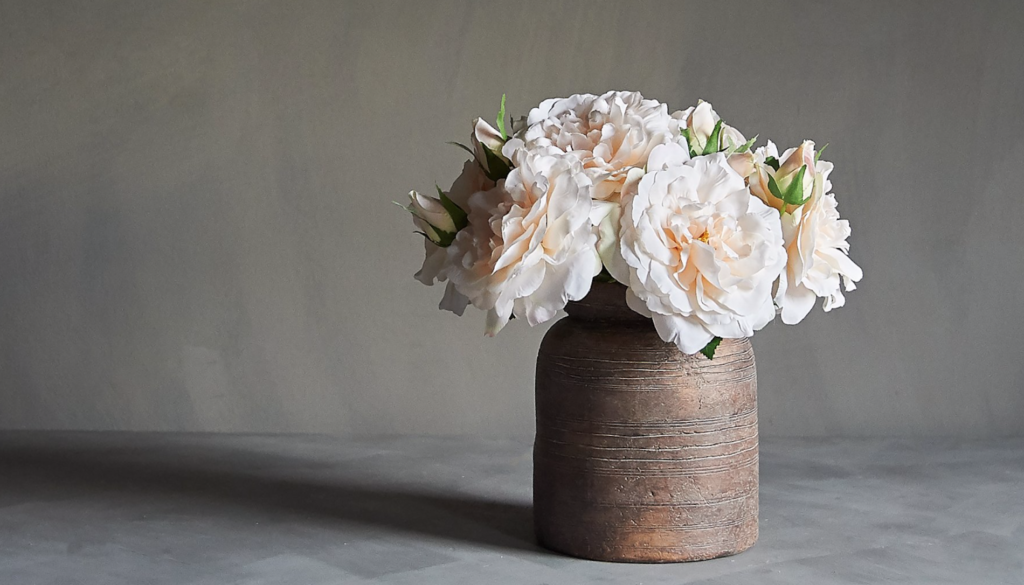 Care for your artificial flowers
Faux flowers are far less maintenance than their live counterparts. But they still need some TLC from time to time. If your flowers become dusty, just use a quick blast of the hairdryer on a low setting to keep them looking fresh. If you prefer a more thorough clean however, take a damp cloth and gently clean each stem. To keep them looking beautiful for longer, try to display them away from too much direct sunlight or moisture.
Discover more artificial flowers and foliage

here

.