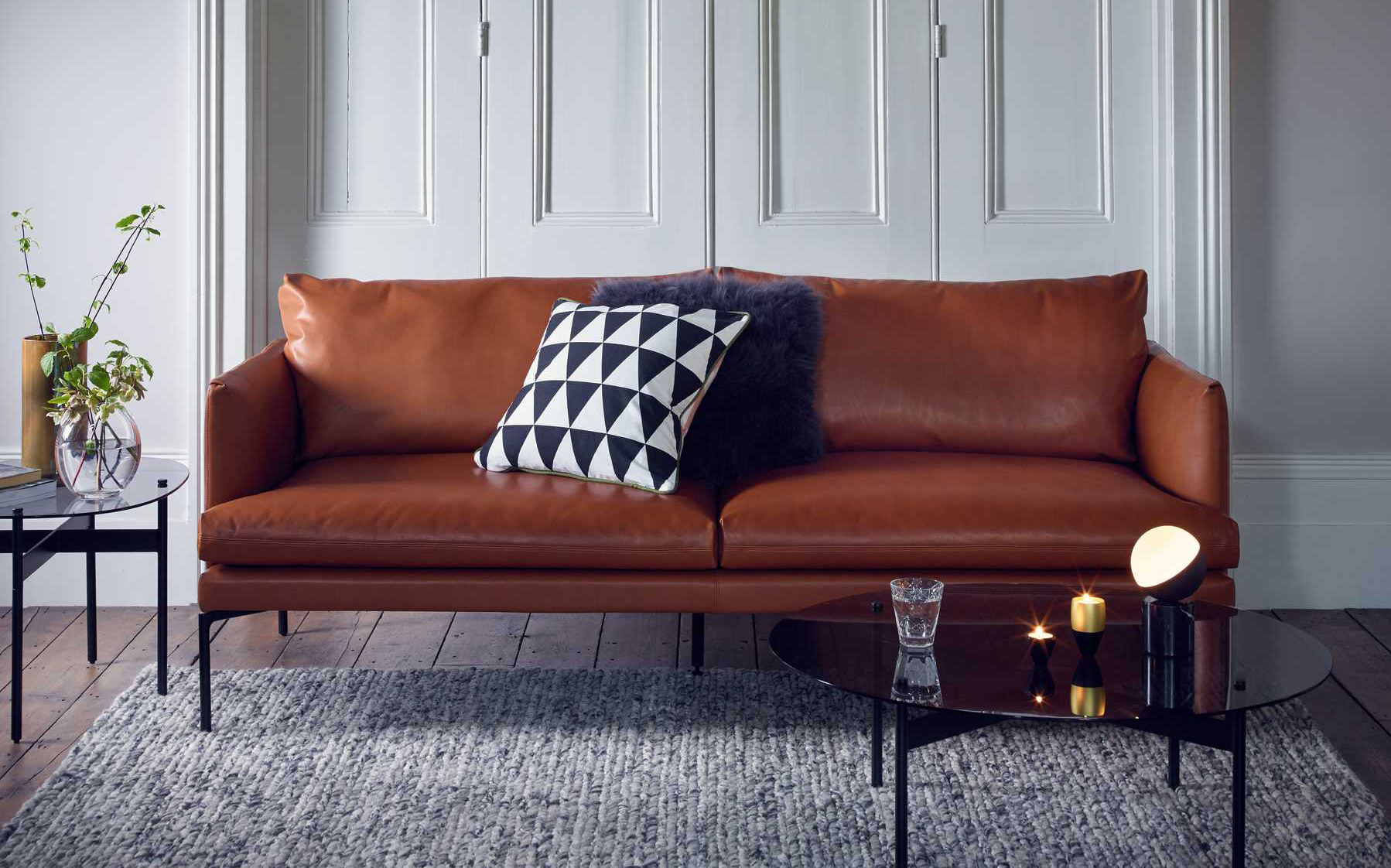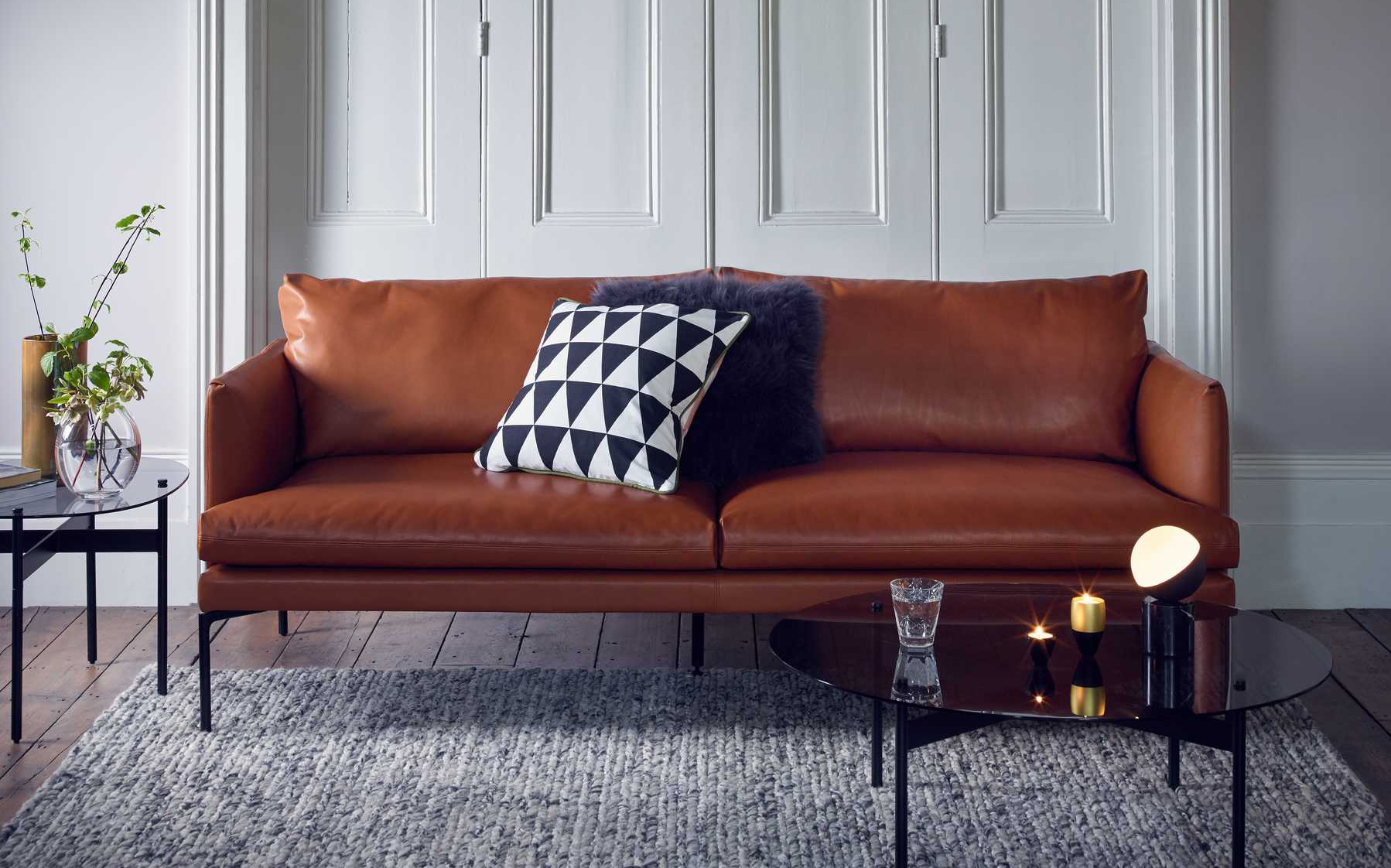 Scandinavian design is the beloved style embraced in numerous homes around the world. Known for its simplicity, functionality and beauty, Scandinavian style originates from Scandinavia which, in this instance, refers to the countries of Northern Europe: Norway, Denmark and Sweden.
Scandinavian design is often referred to as democratic design as it adopts the notion of being made available to everyone through products that are accessible and affordable. Its style looks to improve day-to-day living through the unique design of furniture, lighting and home accessories. Scandinavian designers seek inspiration through simple forms and from values of practicality, durability and comfort.
Natural materials such as wood, leather, hemp, clay and ceramics are used to create nature-inspired pieces. Highly functional, Scandi style is effective without the heavy use of elements; only what is needed is used.
Even though Scandinavian interior design originates from one group of countries, each country has a slightly different character. Let's explore the unique design styles and representative designers of Norway, Sweden and Denmark.
NORWEGIAN DESIGN
Norway boasts its own unique design identity; durability, beauty, functionality, simplicity, and natural forms are all hallmarks of Norwegian design.As a country that spends an extended amount of time shadowed in darkness, it is not surprising that innovative homes make the most of pale colours and lighting to create an elegant ambience.
What are the main elements of Norwegian design?
Norwegian design can be described as less style-conscious than its Scandinavian neighbours. Its designs offer a quirky mix of cutting-edge, modernist and historical design.
A strong minimalist aesthetic also runs through Norwegian design. Clean lines, simple designs and pale, indigenous woods all feature alongside new and sometimes unusual aesthetics.
Who to look out for
Hans-Christian Bauer is a Norwegian-born industrial designer, known for combining warmth and individually when creating ceramic forms. Renowned for his contemporary silhouettes, explore his sophisticated ceramic vases to add a truly Norwegian touch to your Scandinavian interior.
Bringing Norwegian style into your home
Innovative lighting techniques are essential in Norwegian design – bringing much-needed natural light inside. The lantern pendant light designed by Anderssen & Voll is a great example.
When considering Norwegian decor as part of your home interior, our minimalist Morten range offers furniture in a light wood finish, which sits beautifully with our Scandi-inspired homewares.
To complete your Scandi interior and create a warm textural look, layer furniture with our luxurious throws and blankets.
SWEDISH DESIGN
Long dreary winters call for bringing lightness indoors, welcoming anything pale, light, airy, and radiant. Pale walls, floors, and furniture reflect natural light, inviting a style that is cheerful, calm and warm on dark winter days.
A distinguishing feature of Swedish design over the years is the prioritization of efficiency – an ethos that its designers successfully embrace.
What are the main elements of Swedish design?
Swedish approach to furniture design is fairly minimalist, with an emphasis on functionality and simple clean lines. Diversity is a vital part of modern Swedish design, which challenges aesthetics and traditional methods.
Interior styles often have a focus on a traditional light and clean aesthetic. Think lots of white and blue, with pops of pastel colour – yellows, greens, pinks and dove greys are favourites. Certain areas are sometimes emphasized with red, purple or gold.
Furniture design combines straight lines and gentle curves. Swedish styles remain as successful today as they were in the 20th century, with everything from stick-back style chairs to more sophisticated pieces.
Who to look out for
Bruno Mathsson was a Swedish furniture designer and architect with ideas highlighted by functionalism/modernism, as well as old Swedish crafts tradition. After working in his father's gallery, he soon found great interest in furniture, especially in the design and function of wooden chairs.
Bringing Swedish style into your home
Apart from calm, muted interior design tones, Sweden is well known for its traditional crafts, including glass.
Swedish-inspired furniture can bring a modern elegance to your home. Consider our wooden coffee tables as practical modern centrepieces for your living room.
Effortlessly introduce some of the fun and bold colours associated with Sweden into your home. A red armchair, purple rug or gold vase can add a pop of colour, or try floral prints, fabrics and stripes.
DANISH DESIGN
We can't talk about Danish design without mentioning the word hygge, which relates to an atmosphere of warmth and comfort. However, Denmark's design has a rich history of innovation. Many Danish designers use new industrial technologies, combined with ideas of simplicity and functionalism for furniture and home accessories.
What are the main elements of Danish design?
Many homes in Denmark are sparsely decorated, with an emphasis on space. Denmark's style was influenced by the German Bauhaus School, which became the cornerstone of the modern Scandinavian design movement in the 1950s. Danish designers were quick to embrace the design philosophy of Bauhaus and make it their own, with its appreciation for local materials and functional forms.
Who to look out for
Despite its small size, since the 1950s Denmark has introduced us to some of our favourite designers. Architect Arne Jacobsen was possibly one of the most creative Scandinavian modernist designers of his time, best known for his iconic, futuristic design chairs: The Egg and Swan. futuristic egg chair is an easy way to bring a bit of Denmark into your home; pair with a chunky throw to give it the ultimate Nordic appeal.
Bringing Danish style into your home
Danish design has become synonymous with timeless style, so is easy to incorporate into any home. Homes in Denmark adopt spacious floor plans, clean lines and minimalistic furnishings. Importance is set on windows and lamps, light-coloured fabrics, and other accessories including candles. Furniture pieces such as dining tables, side tables and chairs are kept sleek, simple and practical.
While design in Norway, Sweden and Denmark have subtle differences, they do have shared cultural, geophysical and historical threads. Luckily for us, we can incorporate these elements into our ever-evolving contemporary style. For more, explore our full Nordic comfort range online to find your new home interiors.