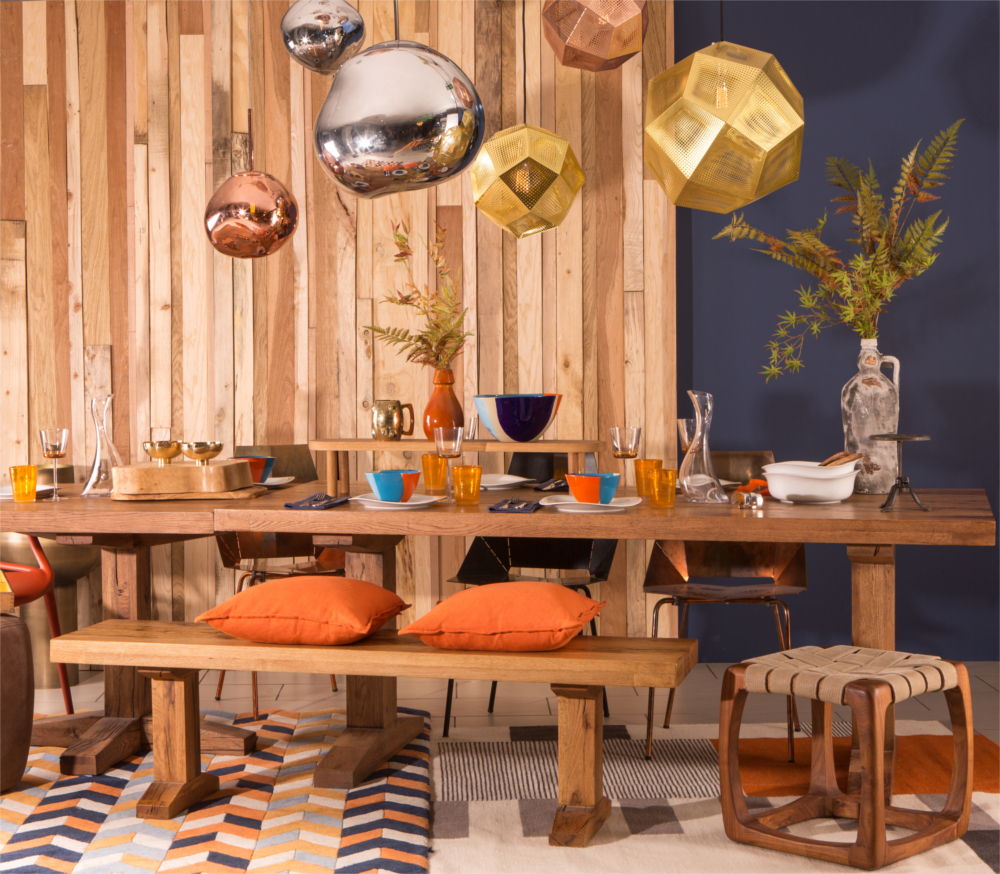 In the first in a series of designer how-to guides, internationally renowned interior stylist Emilio Pimentel-Reid teaches us the art of table setting beginning with his ideal contemporary dining display for summer.
Summer is finally here and with it comes a whole new approach to dining and entertaining for friends. Whether it be a barbecue or an alfresco evening, a more laid-back approach is the order of the day both in terms of dress and design.
To make the most of those long sunny evenings, we asked interior stylist Emilio Pimentel-Reid to provide some expert advice on how to recreate his beautiful Midnight Sun dining setting.
Midnight Sun
"For my first table setting, I have selected pieces that give a rustic yet refined vibe. The mesmerising forms of the Northern Lights are blended with a palette of warm orange and yellow tones to create a relaxed, summer feel.
The sleek, modern lines of Georg Jensen's glass and white china dinnerware ranges are complemented by the abstract forms found within the brightly coloured Splash bowls from Da Terra plus Pols Pottens range of Bubbles Tumblers."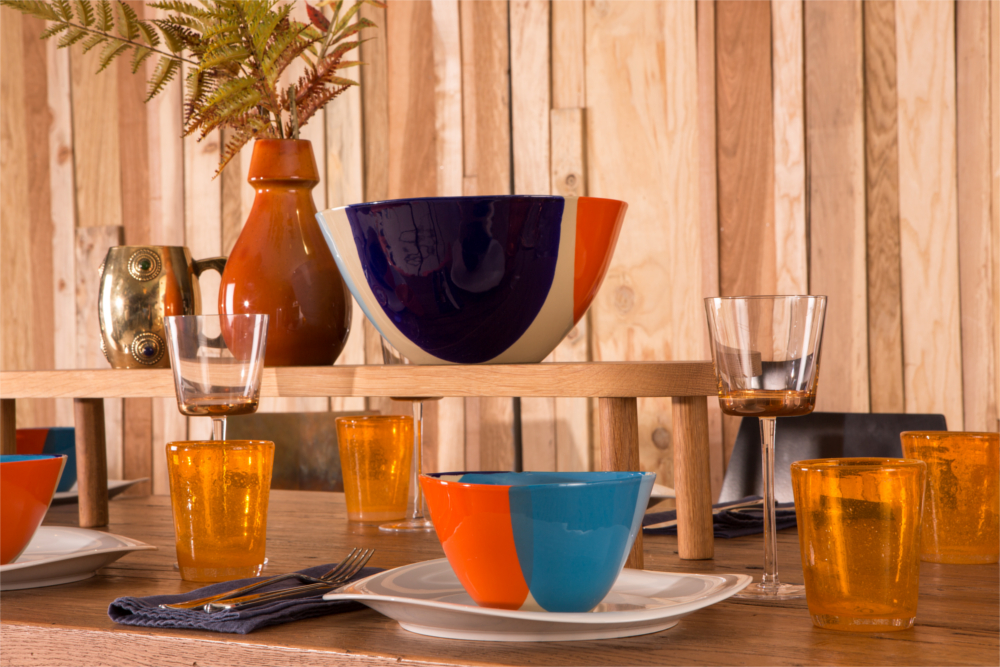 Sun kissed dishes: Splash Dinnerware from £15, Cobra Dinner Plate £19, Bubbles Tumbler in Orange £6, Edge Red Wine Glass £40 (set of two), Santol Cutlery from £12, Linen Napkin in Slate £10 and Connaught Vase in red £55.
"In amongst these statement pieces, a subtle mix of metallic finishes adds an opulence to this informal setting as shown by the Ilse Small Brass Bowl and rose gold embellished Edge wine glasses.
This setting is designed for chilled out dinner parties on glorious summer evenings with the injection of vibrant oranges offset by cool navy blues."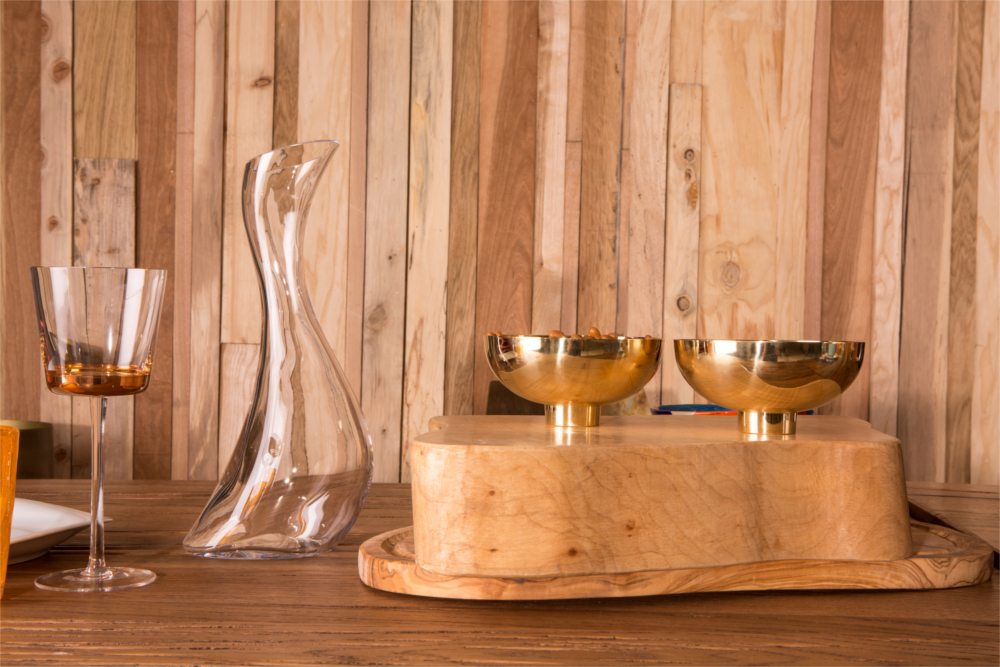 Metallic touches: Edge Red Wine Glass £40 (set of two), Cobra Glass Carafe £54, Ilse Small Brass Bowl £105 all by Georg Jensen.
Introducing Emilio
One of the UK's foremost interiors stylists, Emilio Pimentel-Reid is an authority when it comes to styles, trends and design direction.
Having started his career working for fashion brands such as Calvin Klein and Oscar de la Renta, Emilio made the move into journalism as an Editor at the ground-breaking American interiors magazine Nest before becoming an award-winning Shopping and Decorating Editor at ELLE Decoration UK.
He now consults with top British and International interior brands as well as regularly contributes to interiors publications both online and in print.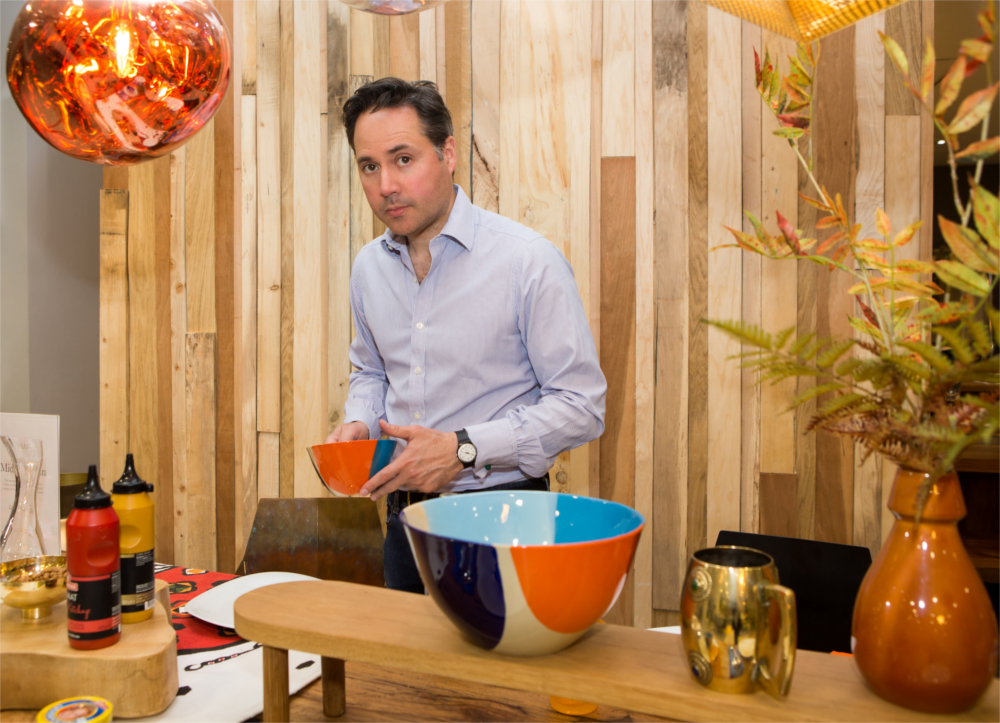 Feeling inspired for summer? Then why not discover our full range of Dining designs and save up to 40% by shopping the Heal's Sale today.