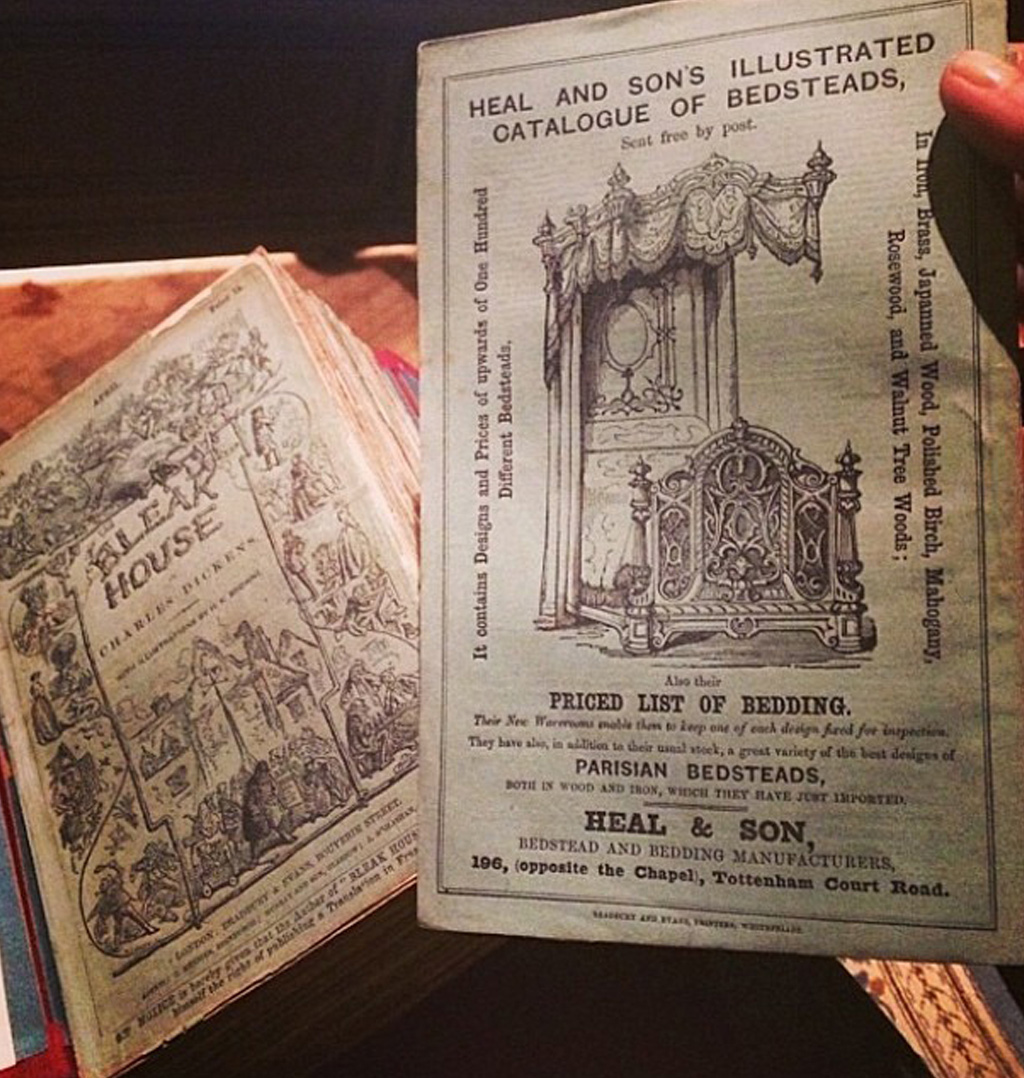 What links a 200-year old furniture company, a 19th century writer and a 21st century model/actress? It's not a riddle or the start of a bad joke, we promise.
The answer is a serialised, first edition novel. More specifically, Bleak House by Charles Dickens, which was initially published as 20 monthly installments from March 1852. With every new month, a fresh chapter or section of the novel was printed and bound in green paper jackets that offered prime advertising space to forward-thinking businesses.
Heal & Son was one of the first retailers to realise the potential of advertising in this manner – the popularity of serialised novels meant the brand's story and furniture could be communicated simply and effectively to a vast captive (or even captivated) audience.
Times and designs may have changed, but those jackets still have pulling power, as proved by actress Milla Jovovich this week. Posting a photo of her birthday present on Instagram this week – a complete first edition series of Dickens' complex tale – she shared her delight at her new read with thousands of followers.
In amongst the admiration and wonder, someone pointed out that Heal's had as much longevity as the novel itself, and was still located at the same address on Tottenham Court Road. The power of advertising… even over 160 years later.