Rest and relaxation have always been essential to well-being. But keeping your mind, body and soul healthy and nurtured is more important than ever right now. As life becomes filled with more uncertainties, we all find ourselves needing a place to go to escape, relax and unwind. And a calm living space provides exactly that. By experimenting with light, texture and tone, you can create a stress-free haven in the heart of the home. Here, we show you exactly how to achieve it.
Declutter
Very few things create mental unrest like clutter. The tidier your space is, the more relaxed you will feel. It's as simple as that. Start by tidying away anything that you don't need. Stack any books, magazines or newspapers onto shelves and neatly arrange any candles and photo frames. Ottomans and sideboards also make perfect storage solutions.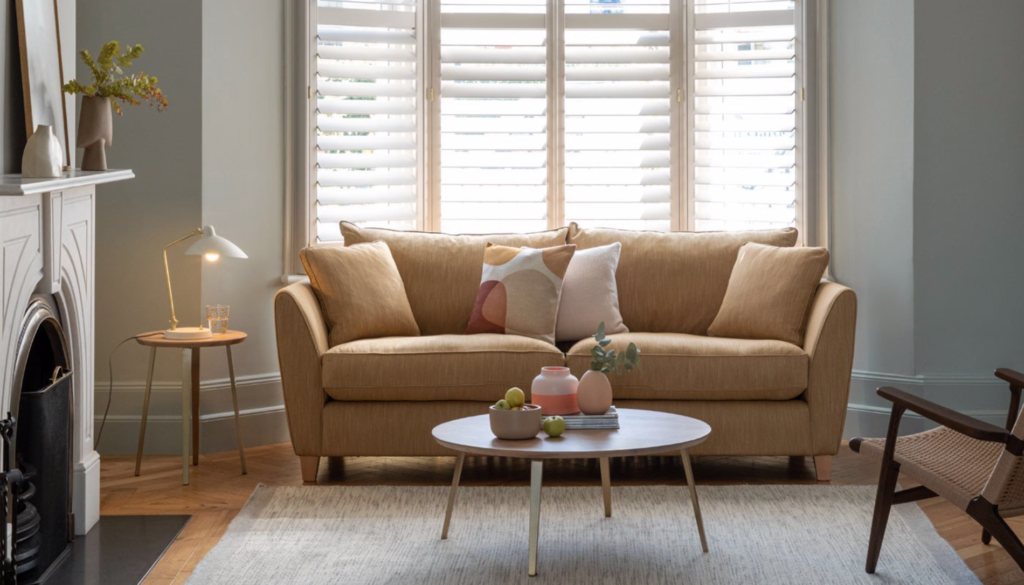 Soft textures
Mimic the snug comfort of your sleeping quarters by adding ultra-cosy soft furnishings to your living space. Opt for sumptuous velvet textures and woven designs for heightened comfort and warmth. Then drape cosy throws across the sofa and accompany with layers of plump cushions. You'll find yourself in a calm haven in no time.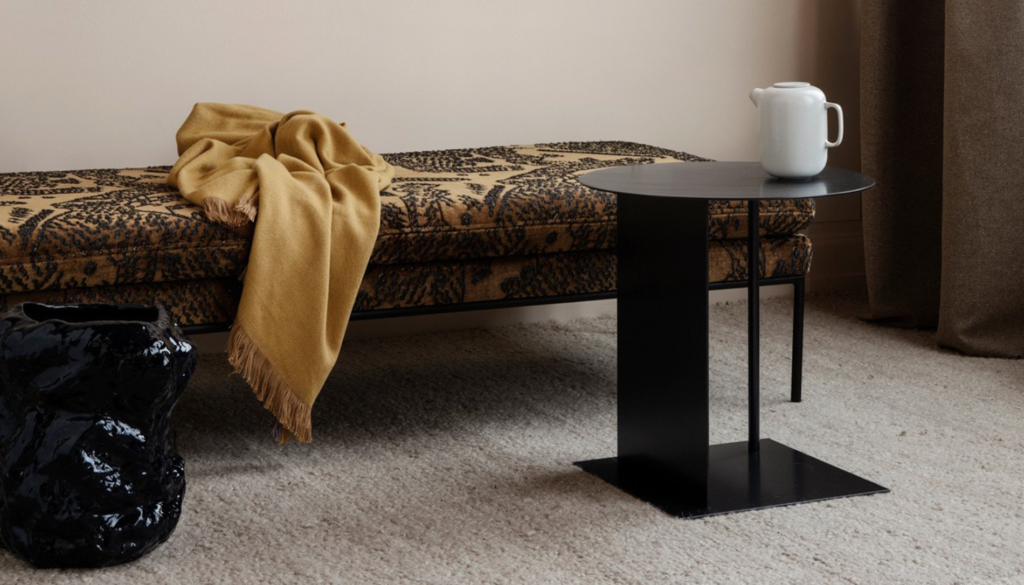 Neutral tones
Set a serene scene with light, neutral tones. Neutral colours are perfect for creating a sense of harmony. But that doesn't mean you have to confine yourself to an entirely bare space. Instead, use a variety of soothing tones and textures to create depth. And as light colours are wonderful at enhancing daylight rays, they're a guaranteed mood booster.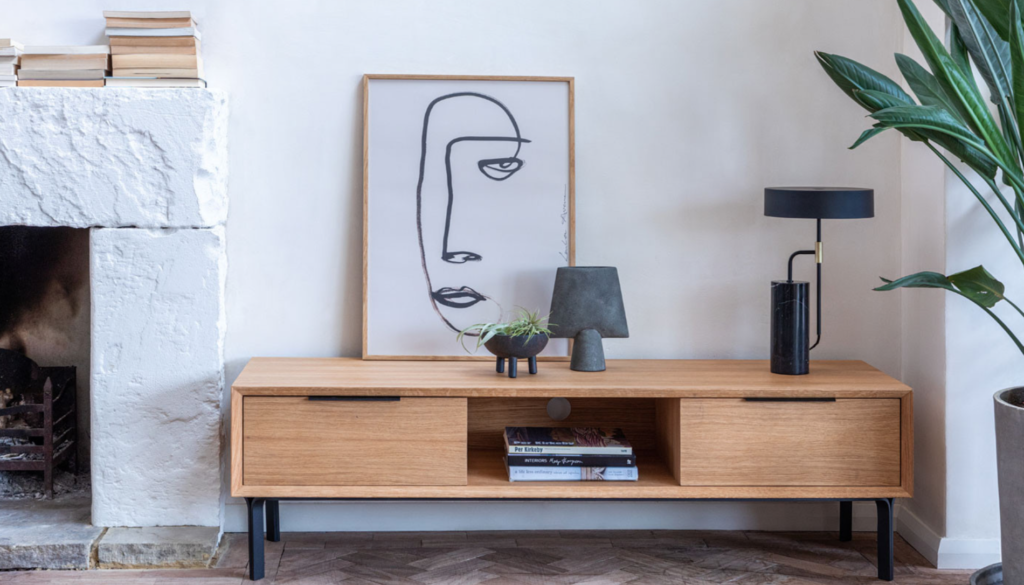 Plant power
Bringing the outside in will help to create an overwhelmingly calming atmosphere. Houseplants not only look great, they also have fantastic health benefits. Plants cleanse the air and oxygenate the home, which in turn promotes tranquility and serenity. But if you're not particularly green fingered, artificial plants also offer a great way to create a green utopia.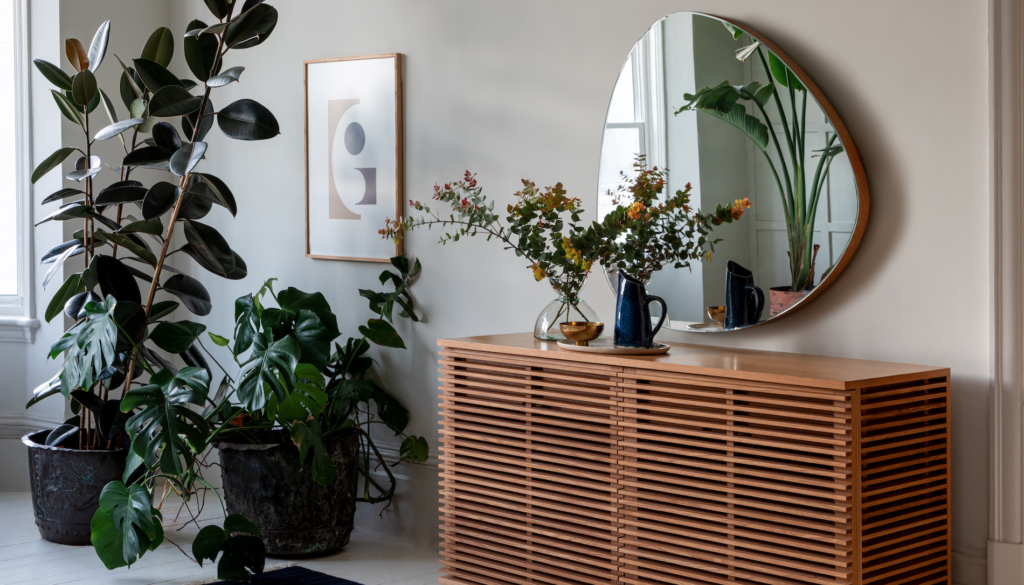 Strike a balance
You don't have to be a master of feng shui to successfully create harmony within the home. Simple ways to promote a more calm environment include playing with the positioning of living room furniture or experimenting with light and dark textures and tones. The key is to try a few different set-ups to find the one that flows and feels equally weighted.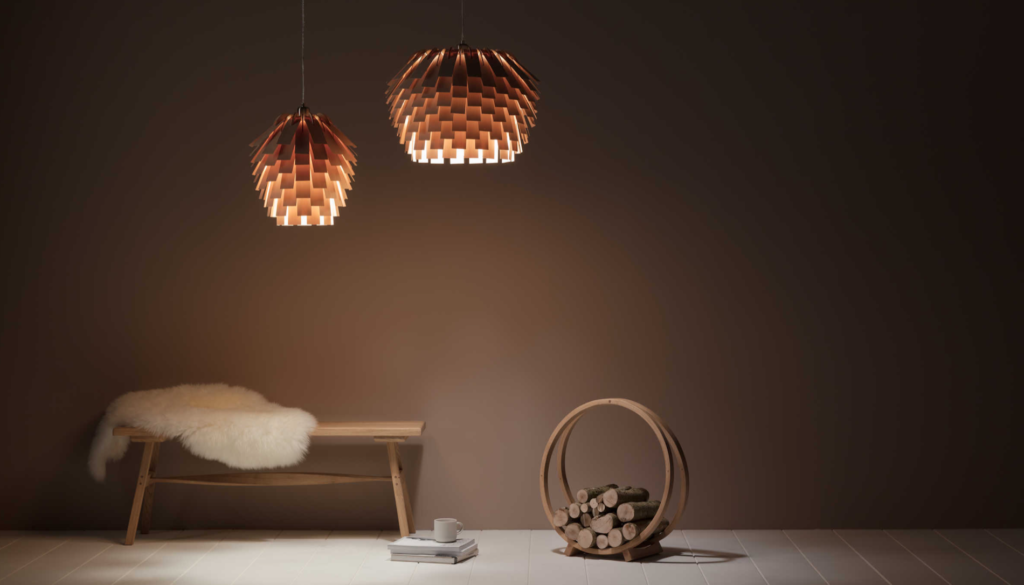 Natural materials
Using materials such as linen and wool is a perfect way to connect with nature and create a deep-rooted sense of calm. While houseplants may not be for everyone, natural textures promote the same levels of tranquility and calm. Original woodwork or woven designs can prove particularly effective in working to ground the overall feel of the room.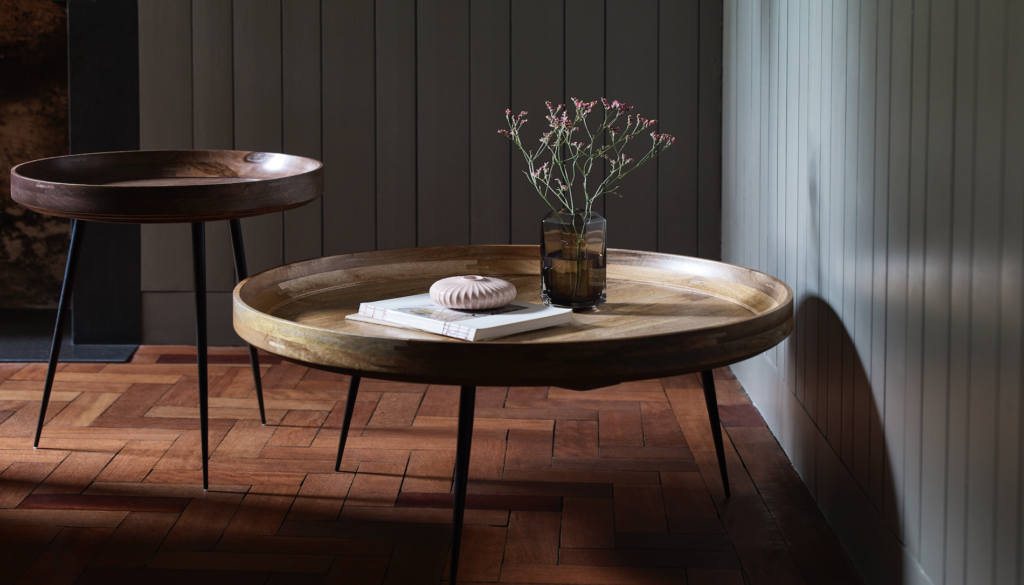 Soothing sounds and soft scents
Evoking the senses is key to creating a calm living space. An all-round sensory experience works to perfectly complement soft textures, neutral tones and natural materials. Why not introduce gentle fragrances with scented candles and aromatherapy essentials oils. And don't forget the room's acoustics. Use rugs and throws to help absorb sound.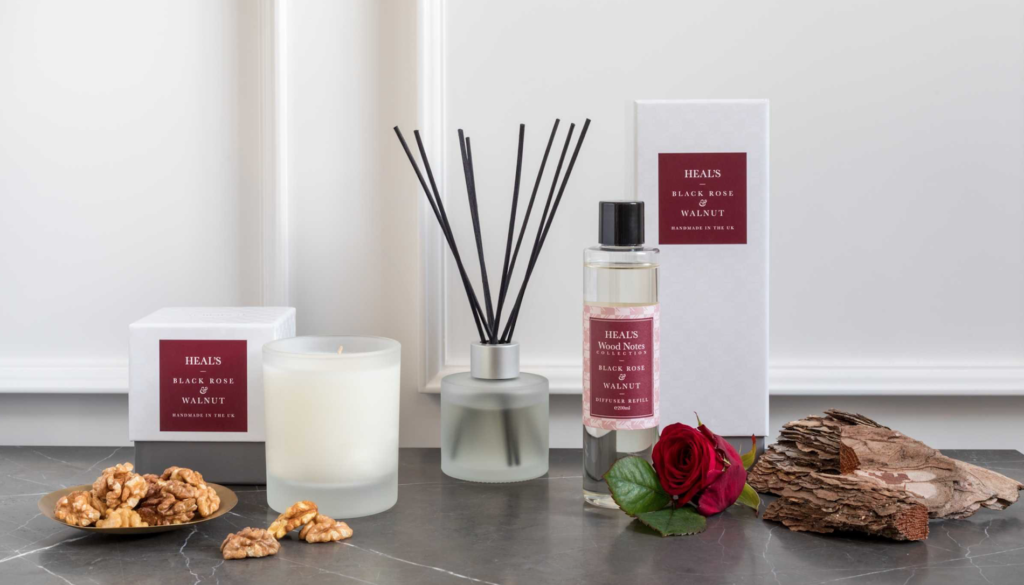 Sunlight and candlelight
Nothing promotes clarity and wellness quite like natural light. A naturally lit room can boost productivity, improve mood and create overall tranquility. So try to let as much light in as possible. For darker days and evenings however, create a landscape of ambient lighting using candles. After all, there's nothing more calming than the warm, flickering glow of a candle.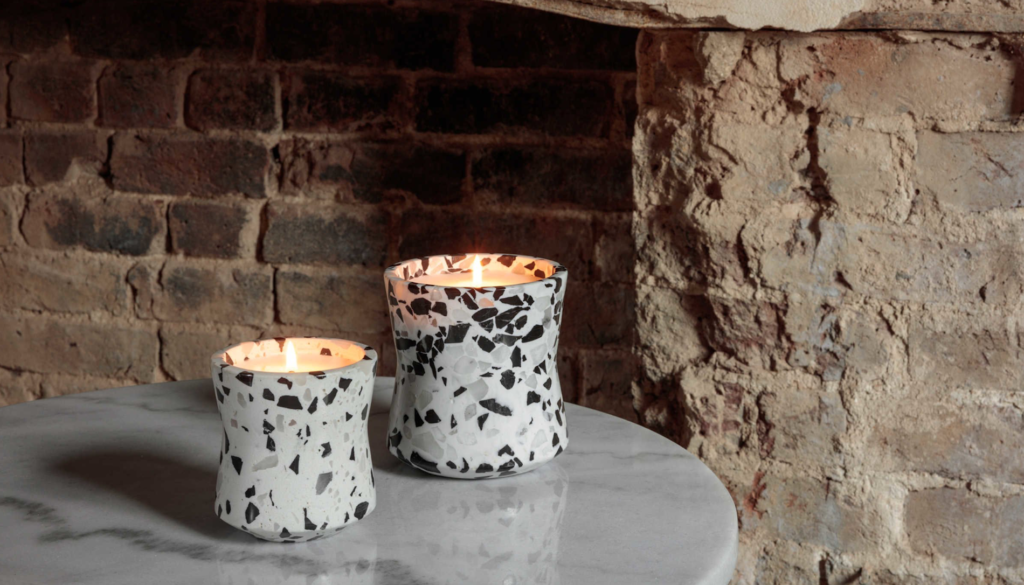 Like what you see? Discover more soothing home accessories here.