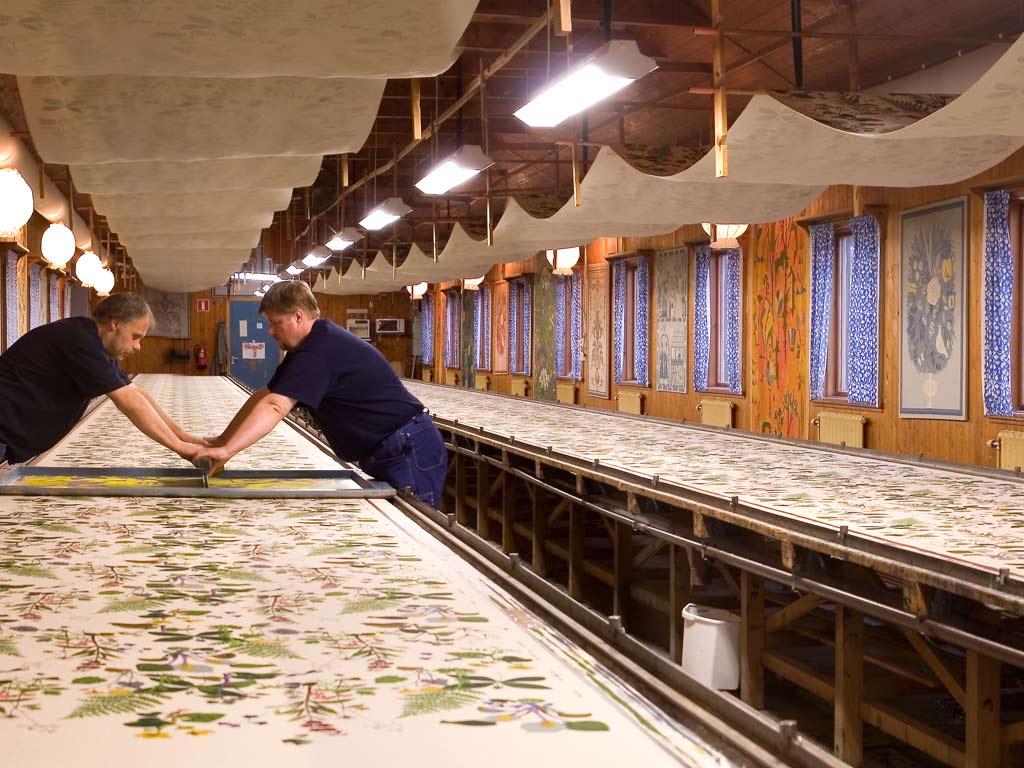 Part of our Swedish Summer of exhibition and events, Jobs Handtryck's specially curated selection of fabrics have taken centre stage within our Heal's showrooms. To learn more about their timeless textiles, we spoke to the printers behind these stylish Scandi designs.
Where is your workshop based?
The workshop is based in a small town called Leksand situated by the beautiful lake Siljan in the centre of Sweden. The region is called Dalarna, or Dalecarlia in English, and is popular with tourists in the summer thanks to a rich culture and heritage that is still very much a part of day to day life.
What's the heritage behind Jobs Handtryck?
Jobs Handtryck was founded in 1944 by Peer Jobs. Inspired by his mother Elisabet Wisén's paintings, Peer introduced her sense of colour to his own interest in textile design reproducing many of his sister's large scale pieces in the process. Since then Jobs Handtryck has continued to collaborate with artists and designers all of which are block or screen printed within the same workshop built by Peer Jobs.
How do you approach the printing process?
All of our fabrics are printed by hand, meaning that we have to work within and around the technical limitations of this process. Other than a radio, we use no machinery as we prefer to produce pieces using these traditional craft methods.
Hand printing does, however, require a great deal of precision, experience and patience. The size and scale of the fabrics we print also requires at least two people to ensure the whole thing runs smoothly.
Before we can even begin printing there is a lot of preparation involved as we have to separate the colours of the artist's original design onto its own stencil, silk screen. A standard piece is usually between 12 and 16 colours, so you can imagine how labour intensive the whole process is from start to finish.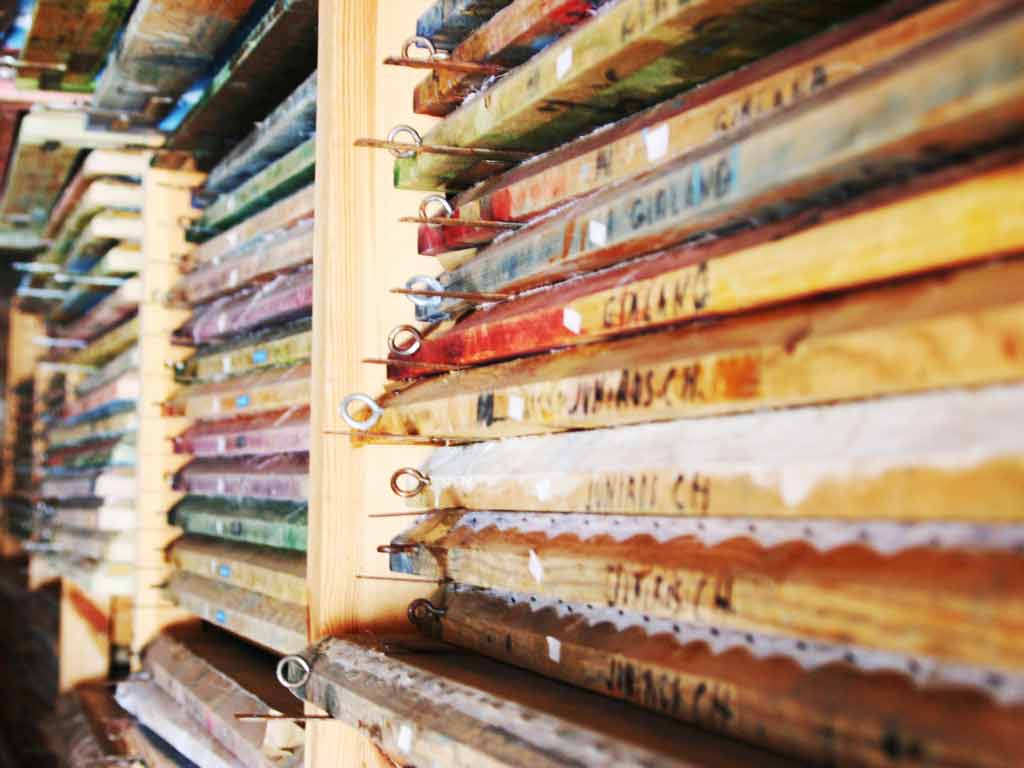 Tell us about some of the designs you will be showing at our Swedish Summer event?
To give you a taste of what we at Jobs Handtryck do, we'll be showing a selection of our best-loved metered fabrics. These include the Rabarber, Trollslända, Tistlar and Lupin, to mention a few.
We feel that each of these timeless designs capture the ethos of a Swedish summer, all of which take inspiration from the natural surroundings of our homeland.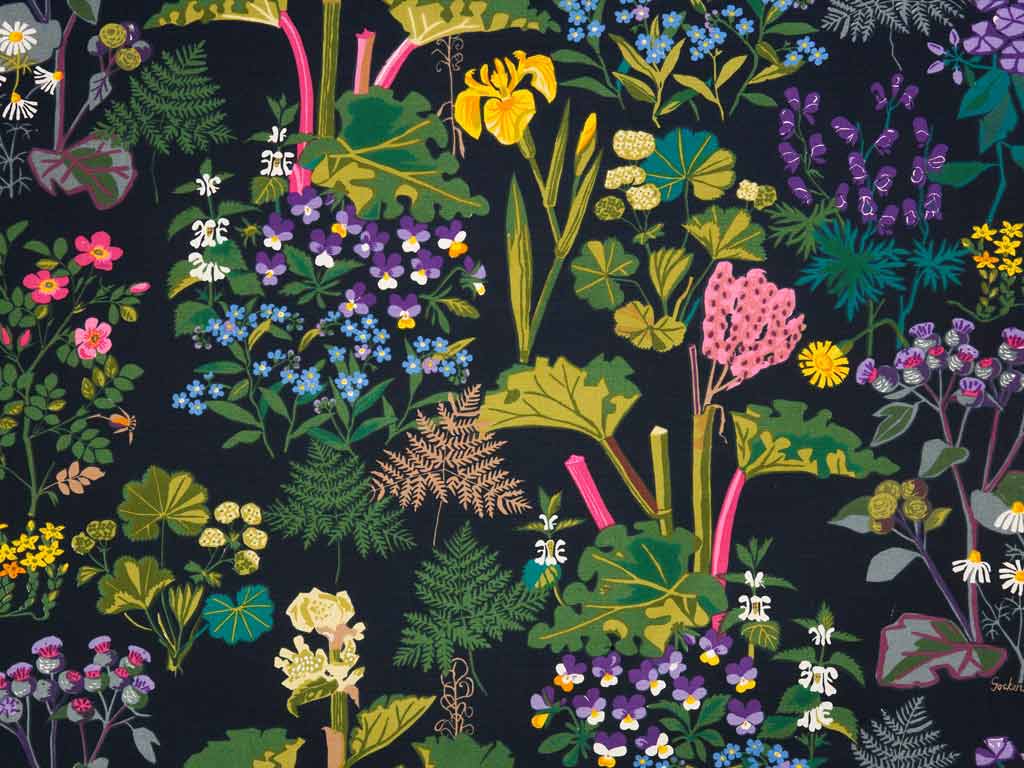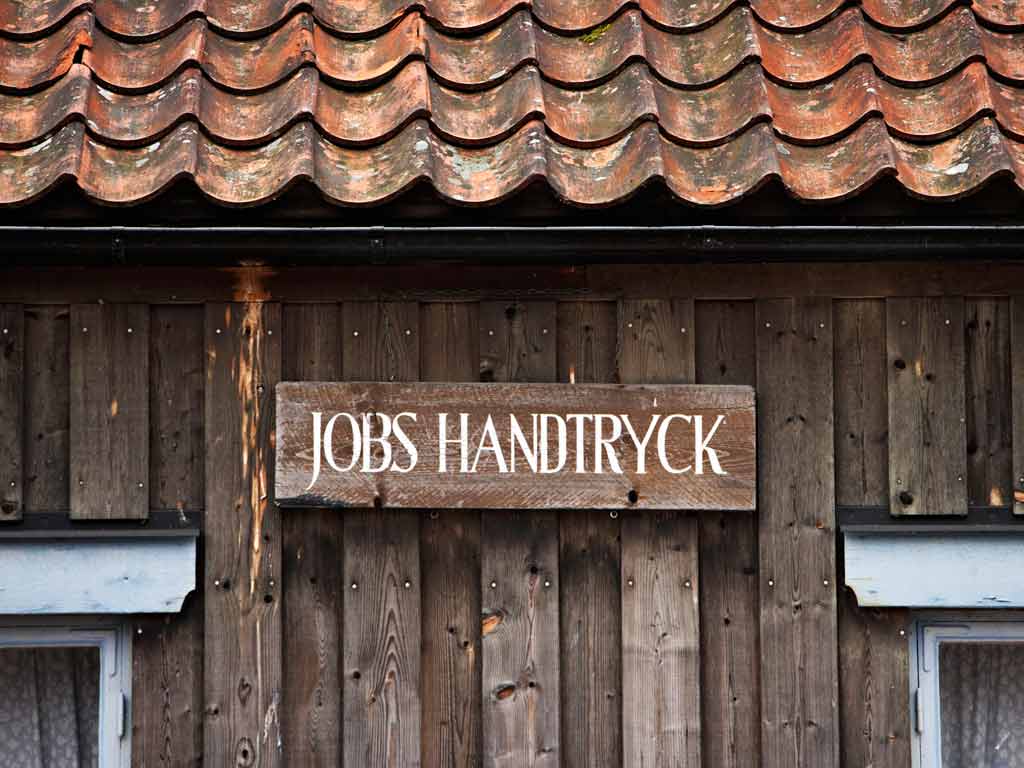 To see the collection and get a quote on your own made to order textiles visit Heal's Swedish Summer exhibition within our Tottenham Court Road store from 27th July to 23rd August 2015 – Now extended to 1st September 2015.