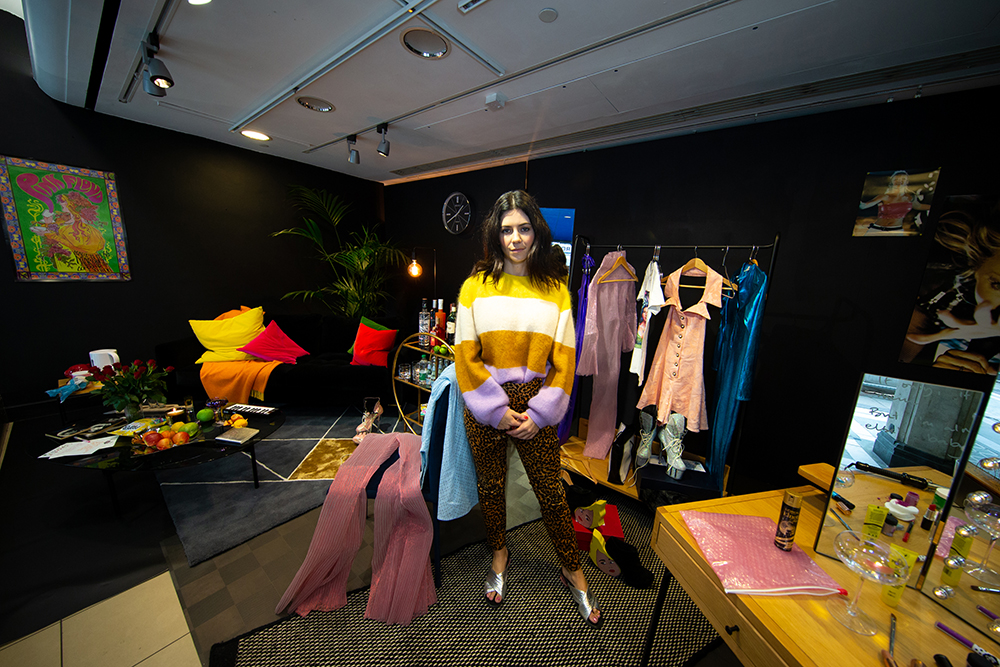 Since hitting the music scene in 2010, Marina Diamandis of Marina and the Diamonds has established herself as a truly unique artist. We've teamed up with Marina as part of our Heal's SPACES campaign, a celebration of the creative spaces that inspire some of London's most pioneering women. Marina has recreated her dressing room giving viewers an exclusive look at a space often unseen by the public.
She has furnished the space with  our exceptionally comfortable velvet Eton sofa which she decorated with pops of bold colour as well as designs from our Brunel range. Hanging on the clothes rail are items she has worn on her tours and music videos – her peach playsuit from her Primadonna video, catsuits from FROOT, and her pink glitter boots that she once broke her ankle in.
Her dressing table features original makeup from Froot, prized letters from fans are scatter throughout, and the walls are decorated with some of her favourite artwork. If you look closely you may even spot new lyrics from upcoming music.
We sat down the Marina to found out why her creative space is so important in the writing process.
–
What do you need around you when you create? 
Just my iPhone to record melodies and write lyrics. Though there's something about writing in a notepad that's better. I usually jot the initial idea down in my phone then expand on it in paper.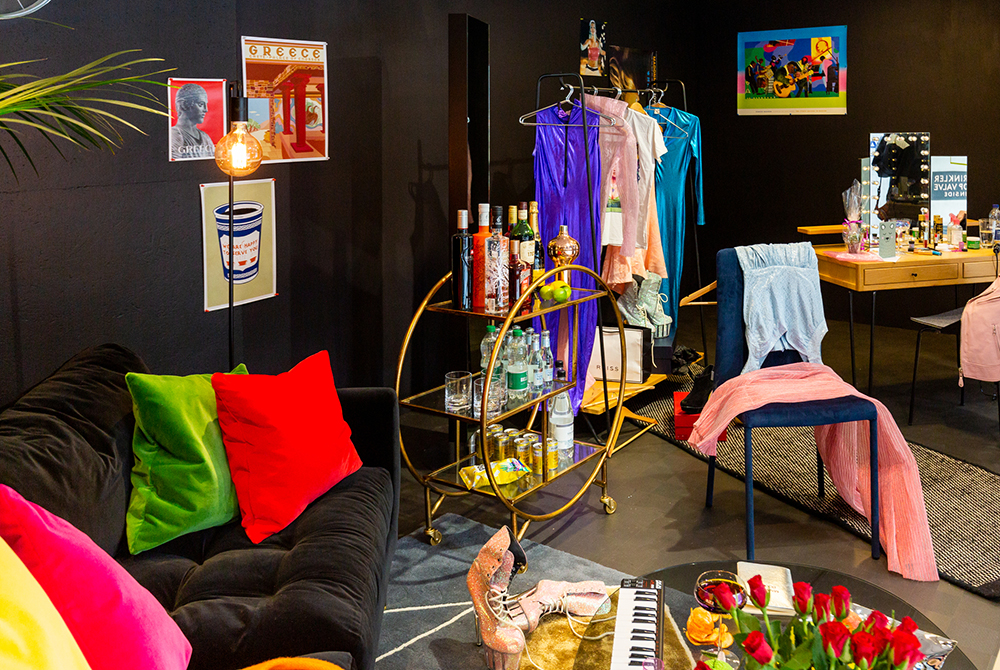 Do you have a creative process you typically go through when you're working on something new? 
Every song I've ever written has had a different process! It's never the same so it's really hard to answer this question. But I would say there are a few constants – I tend to think of a chorus lyric or a title first. I note it down and it may be weeks or months until I come back to it.
When I'm writing with others the process is different to when I write alone. Co-writing gives me a more universal/ objective view of the subject matter – I think about what I want to say more logically. The result is the song's message is clearer, more distilled, which I really like, as it's difficult for me to do this on my own. When I write alone, the subject matter is communicated in a less universal way, involving a lot of personal details and is perhaps more unorthodox, structurally and thematically because I have no one else by my side to reign me in. Both ways of writing are valuable.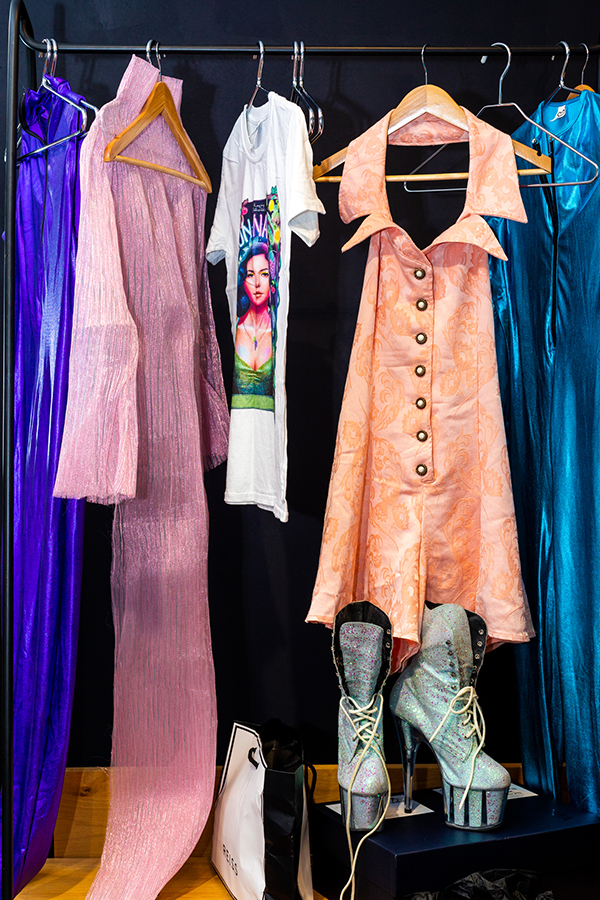 Do you have a particular time that you like to create? 
Afternoon to evening. I'm not an up-all-hours kind of artist.
Have you perfected your creative space, or do you add to it/ change it? 
Definitely. I'm about to move to a much bigger place so I think this will change my creative space considerably. My partner is a writer and musician so we have been semi-sharing our spaces for a while. We're both looking forward to having our own writing rooms!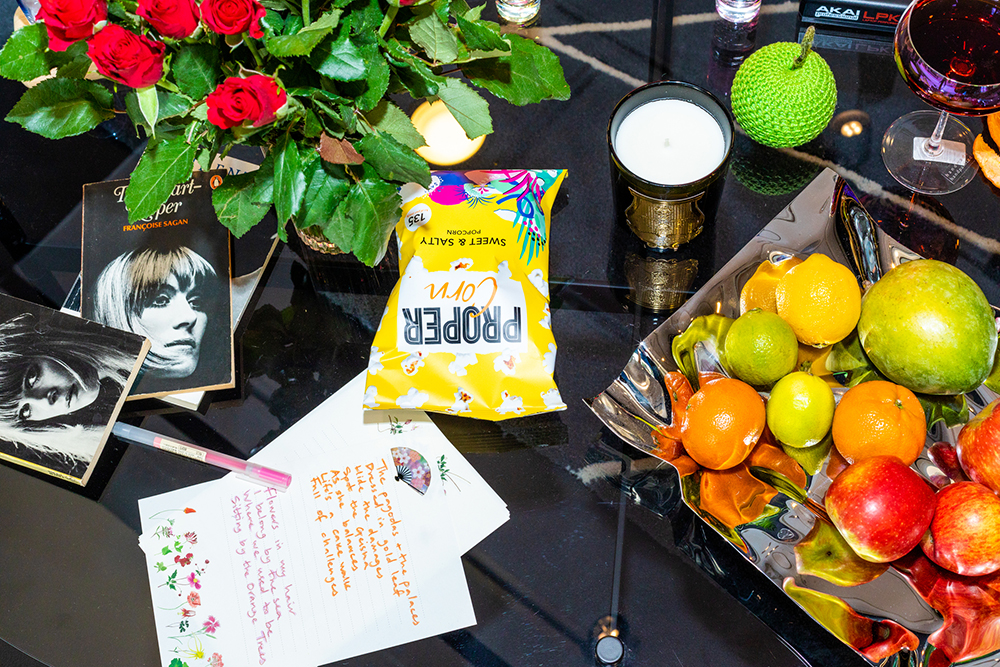 What is your favourite creative space to be in that isn't yours? 
One of my producer friends, Jason Evigan has a lovely set up. Every guest is supplied with fresh socks and slippers when they enter – a nice touch! He also has crazy custom lighting everywhere.
Where is your favourite place to create inside your home? 
Usually the living room – that's always where the piano or keyboard is. I do have a writing room but I connected it more with doing laptop work so I don't write the actual songs there that much at the moment – just record them after they're written.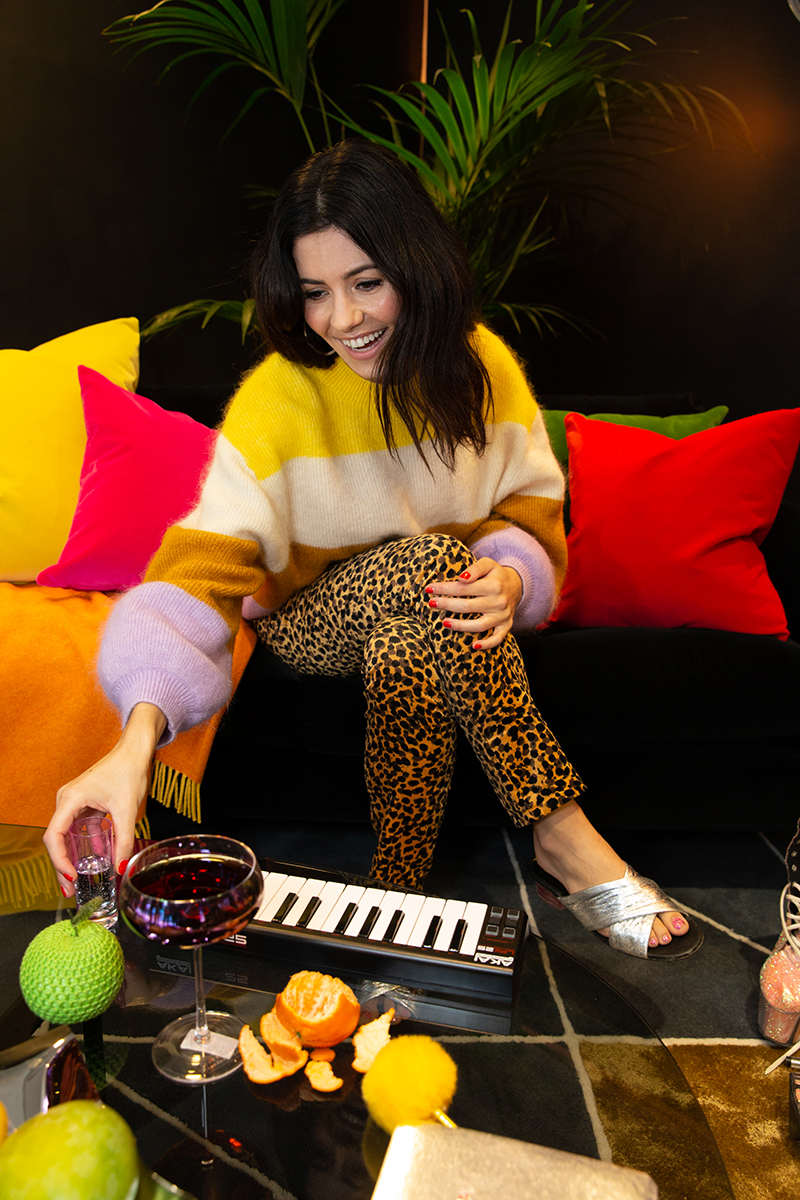 Where is your favourite place to think and create outside of your home?
I love walking in Hampstead Heath. A lot of lyrics have come to me whilst strolling there on my own. When you're doing something meditative like walking, or getting from A to B on the tube, flying somewhere, you subconsciously remove any pressure from your brain and creative ideas seem to bloom easily.
---
Explore Marina's dressing room, and the spaces of our other four collaborators, at our Tottenham Court Road store until 23rd September 2018.