When it comes to lighting for SS23, functionality and innovation combine to spectacular effect across table lamps, pendant lights and wall scones – plus, more – all designed to enhance the way we interact with our homes. Bright ideas, indeed.
Read more
Read less
Drawing upon a moodboard of mixed materials, organic shapes and uplifting prints, a neutral backdrop of soothing almond, peach, auburn and stone is energised by green, freesia, amber and blue tones, coming together to showcase a confident palette.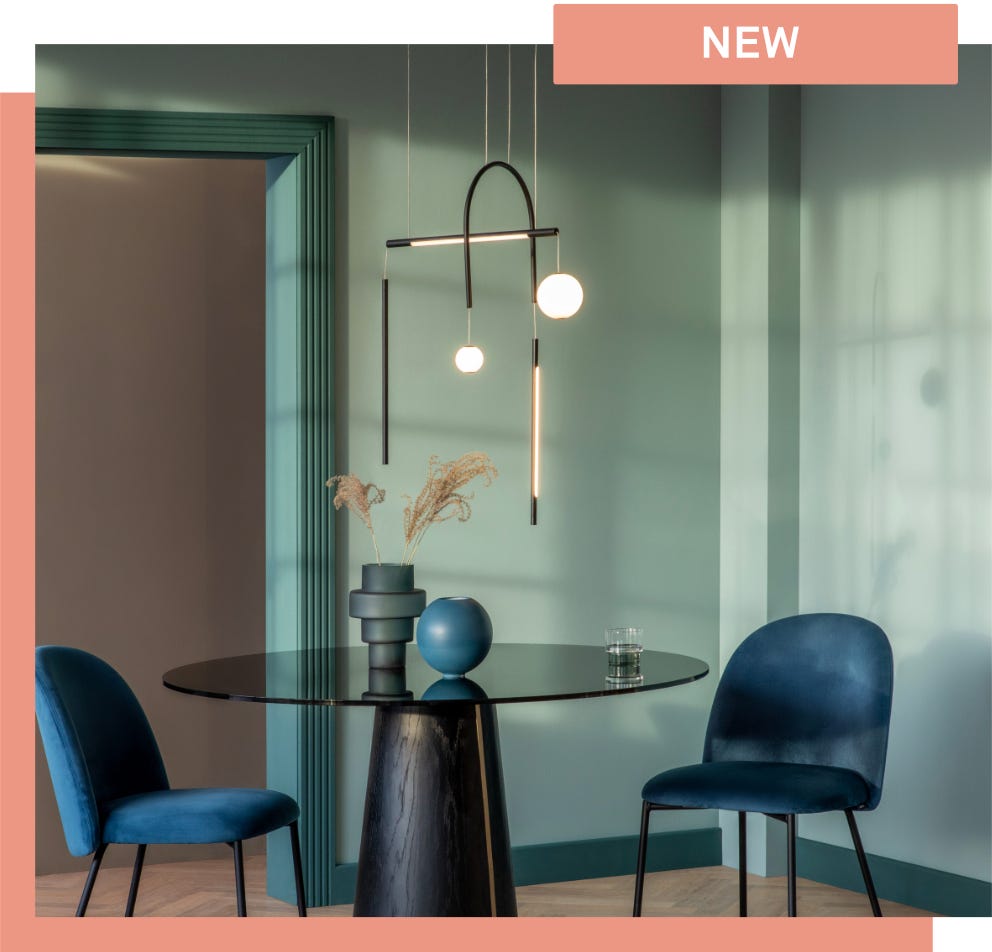 Saber Mobile LED Chandelier
Inspired by an on-trend mobile design, the LED chandelier in the best-selling Saber collection adds a touch of luxury to any space, while providing a variety of different lighting sources. Better still, the individual parts that make up the asymmetrical design can be hung at different heights for dramatic effect, while everything is dimmable for adjusting the ambience as required. Complement with other pieces from the collection for a cohesive look.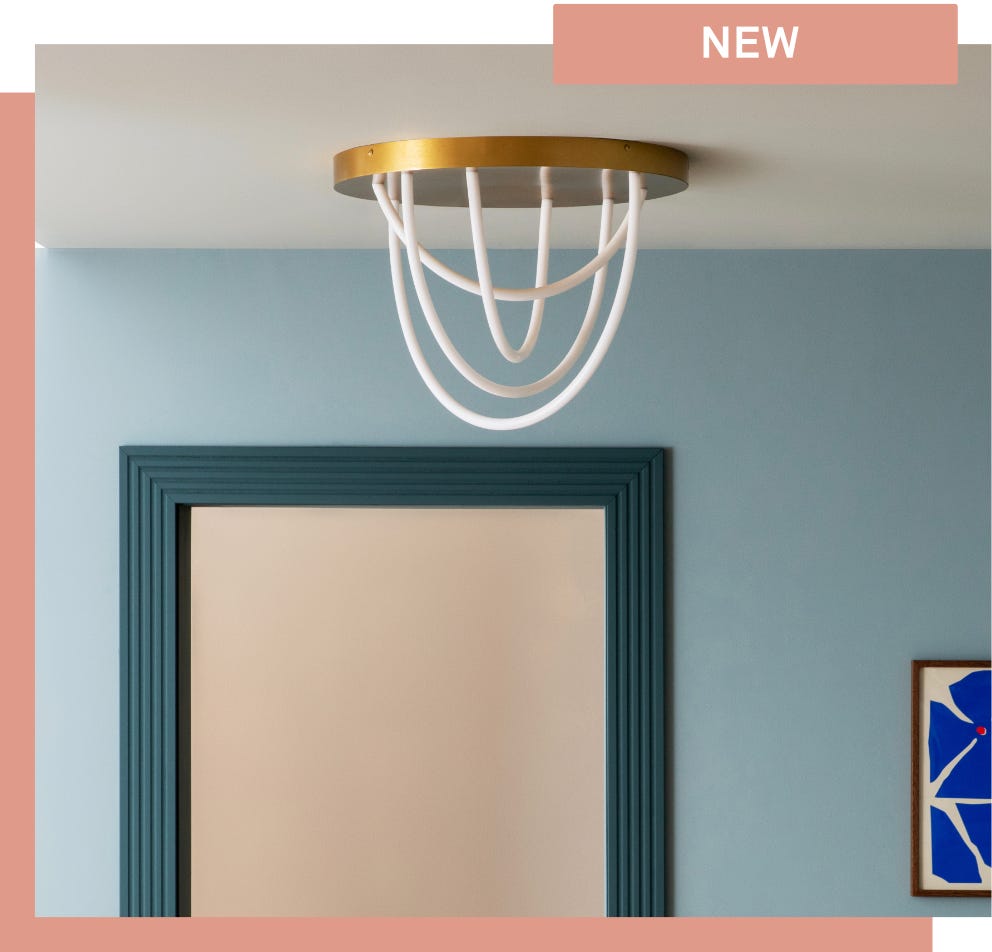 Joining the Wave collection – which already includes long pendant lights, a floor lamp, table lamp and wall light – is this LED flush ceiling light available in two sizes. The design features all the same attributes, including a looping-shaped silicon lamp with accentuated curves, albeit fitting flush to the ceiling. Inspired by a classic crystal chandelier, it's perfect for spaces with low proportions. Dimmable technology also means the ambience can be adjusted as required.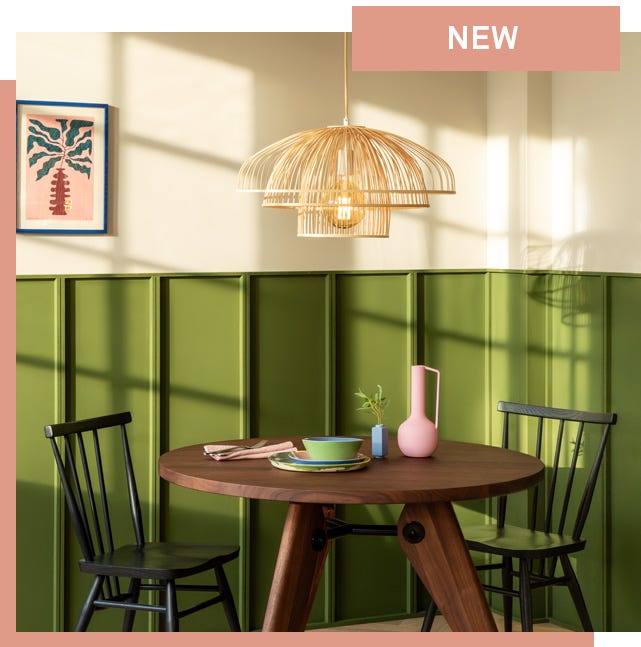 Add to the current Makiko collection for dramatic effect – or make a subtle but impactful statement on its own – with the Makiko pendant in sustainable bamboo.
Crafted organically so no two are the same, the delicate bamboo frame is handmade, using the essence of simple yet flawless design to play with shapes and light. With an open frame, the style also showcases the natural tones of the material, while an opal glass or filament-style bulb casts different lights.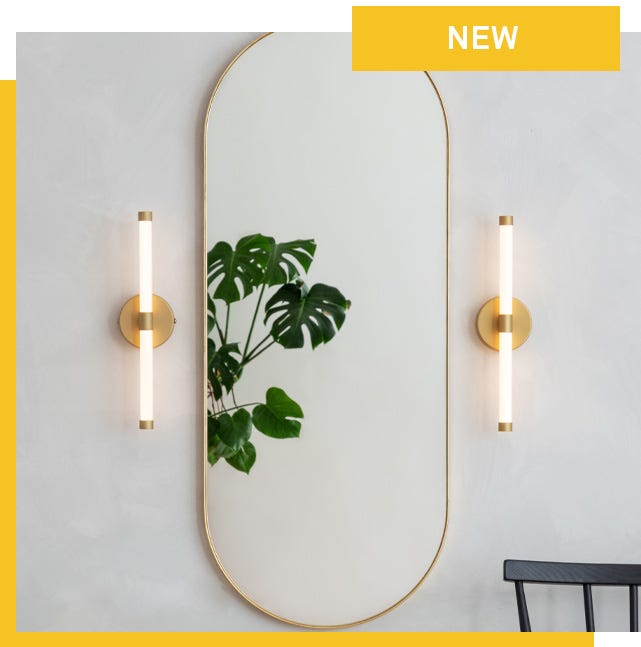 Tubular LED Bathroom Wall Light Gold
Offering a bright but diffused glow for bathrooms, the Tubular LED wall light features a distinctive shape that can be installed horizontally or vertically, making it a flexible addition to your home.
The tough silicon tube comes with gold-coloured metal caps on either end for a stylish detail with a central fitting. Add either side of a mirror to make a statement.