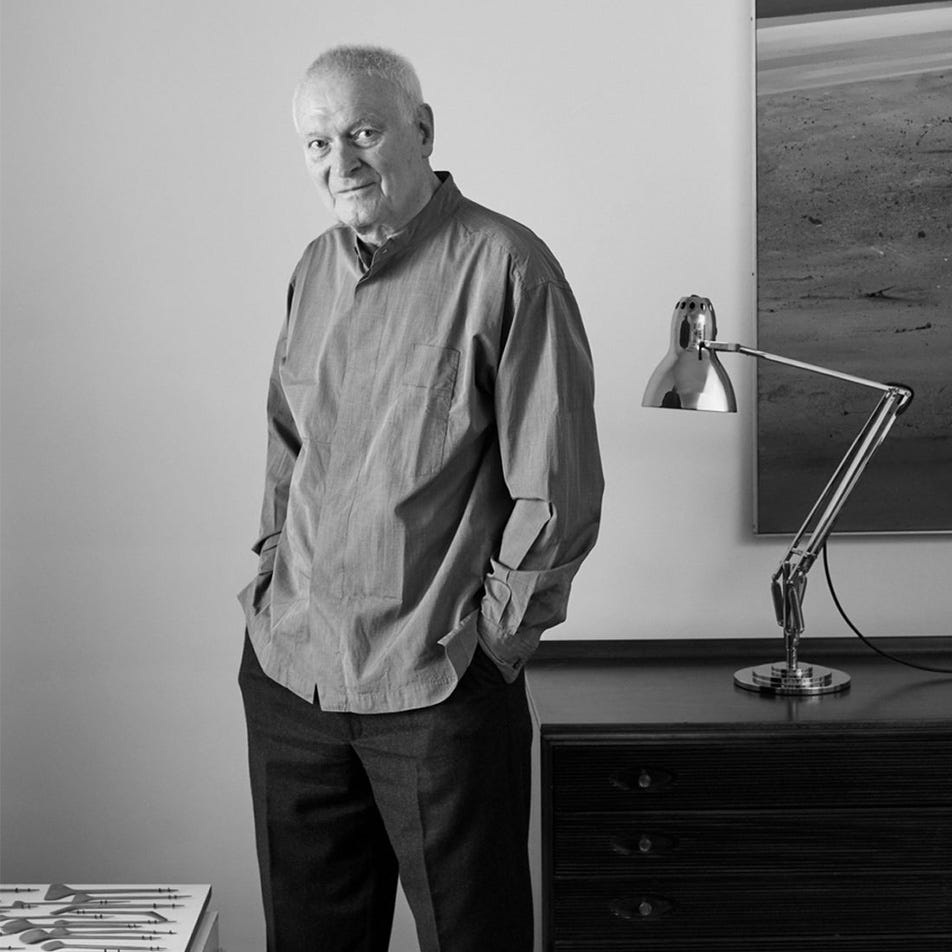 Designed By Kenneth Grange
Design Director of Anglepoise since 2003, Sir Kenneth Grange began his illustrious career as a technical illustrator whilst in National Service. He subsequently made his reputation as an industrial product designer as a founding member of Pentagram, now an international design practice with offices in USA, Germany and London. Grange's remarkable work spans half a century and his user-centered, often quintessentially British designs have helped shape the parameters of everyday life for so many.
Not only everyday household brands like Kenwood, Parker, Kodak – and of course Anglepoise – have received the Kenneth Grange treatment but also the InterCity 125 train, the regional Royal Mail postbox and the latest London BlackTaxi.