There's nothing like waking up with aches and pains to get your day off on the wrong foot, whether a sore back, tight shoulders or a stiff neck, which is why an orthopaedic mattress could be one of the best investments you ever make for yourself. After all, now more than ever, we're finally realising just how important quality shut-eye is to our physical health, mental wellbeing and overall performance. Success, it seems, is all wrapped up within sleep.
But what is an orthopaedic mattress? Are orthopaedic mattresses any good? Are orthopaedic mattresses firm? And what are the benefits of an orthopaedic mattress? So many questions surround these specific types of mattresses. Luckily, we've compiled all the essential information you need to inform your decision in one convenient place, so all you need to do is peruse and choose.
What does an orthopaedic mattress mean?
Taking its name from the branch of medicine relating to bones, joints and muscles, an orthopaedic mattress – invented in the 1950s – is specially designed to support the body in all the right places during sleep, preventing discomfort and alleviating pain. Usually firmer than traditional mattresses (but not always), they distribute the weight of your body more evenly, removing unnecessary pressure on the neck, back and hips, while ensuring correct spinal alignment and healthy posture.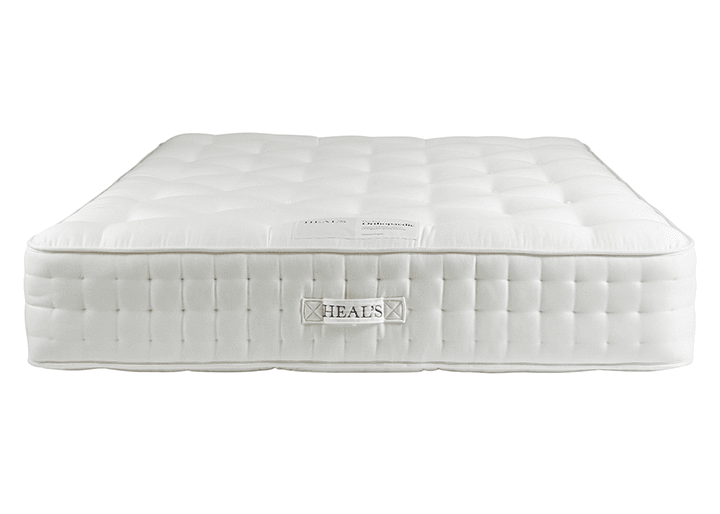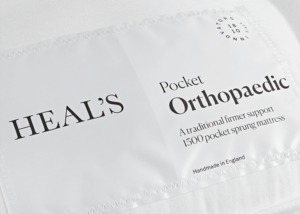 What are the benefits of an orthopaedic mattress?
As well as offering support along the length of your body as you sleep – keeping the spine in a neutral position to eliminate pressure points – orthopaedic mattresses are generally better ventilated than traditional styles because they're usually constructed from a sturdy sprung core rather than soft memory foam. This makes for a sleep that's as cooling as it is comfortable.
Here's a cheat-sheet to help you understand all the benefits before committing to choosing an orthopaedic mattress:
Avoiding pressure points from building in the neck, shoulders, back and hips
Alleviating aches and pains if they already exist or when they occur
Keeping your spine aligned to eliminate back pain
Stopping 'roll-together' and movement transference
Preventing the spine from curving among those who sleep on their front
How do I choose the correct orthopaedic mattress?
Because we've been crafting mattresses since we were founded in 1810 – in fact, we were the first to introduce French-style designs to London – we know a thing or two about orthopaedic mattresses, and our Orthopaedic Pocket is a superior choice. No less than 1,500 springs are nested in hard-wearing fabric pockets that move independently from one another to respond to the body's natural contours and movements during the night. This helps to enhance natural sleep patterns and offer orthopaedic pain relief while avoiding disruption to bedfellows (when you move, your partner doesn't feel the movement, and vice versa). What's more, each mattress is filled with a cotton blend and Superflex foam with a hypo-allergenic layer that help create a healthy sleeping environment, while everything is tailored in a luxurious Belgian damask fabric held together by side stitching and hand-tufting. Those who want the support of an orthopaedic mattress but the softness of a traditional style needn't worry, either – simply add a pillow top to enjoy the best of both worlds with absolutely no compromise.
Because we spend around 26 years of our lives in bed, it's not hard to see why an orthopaedic mattress might be a sound investment, particularly for those who suffer from pain, senior sleepers, or simply those who are generally active or athletic. Do note, that if you struggle to sleep, but the reason for your tossing and turning isn't physical – stress, anxiety or overthinking, for example – then an orthopaedic mattress might not always be the solution. Think about why your sleep may be disturbed before exploring orthopaedic options or talk to your doctor.
While orthopaedic mattresses for back pain are one of the most popular reasons to buy one, it's important to remember they're not just for those who are experiencing pain, as some people simply love a firmer surface to sleep on.
For many, it's the secret to better sleep.
Try and buy our Orthopaedic Pocket in-store to see if it's right for you.