Grey sofas are an incredibly popular choice for many people. Not only do they look elegant, timeless and sophisticated, they also come in many different shades. Plus, a grey sofa is a great option for houses with pets or young children because any spillages and crumbs are less noticeable. The biggest benefit is that a grey sofa is a completely blank canvas, so you can express your personality through cushions and throws.
When it comes to choosing what colour cushions go with a grey sofa, you have plenty of options. It will pair well with most shades of pink, red, green, blue, yellow and purple, as well as many more. Stay away from grey cushions as too much of the same colour can make the sofa feel flat and dull.
Read on to find some of our favourite cushion colour combinations with a grey sofa.
Brighten a grey sofa with bold colours
Brightly coloured cushions bring playfulness to rooms with plenty of subdued colours and a grey sofa. The best part is that this look couldn't be easier to achieve. From reds and blues to yellows and greens, most bright colours will work with your grey sofa. Simply choose a combination of colours that speaks to your style and that go well together.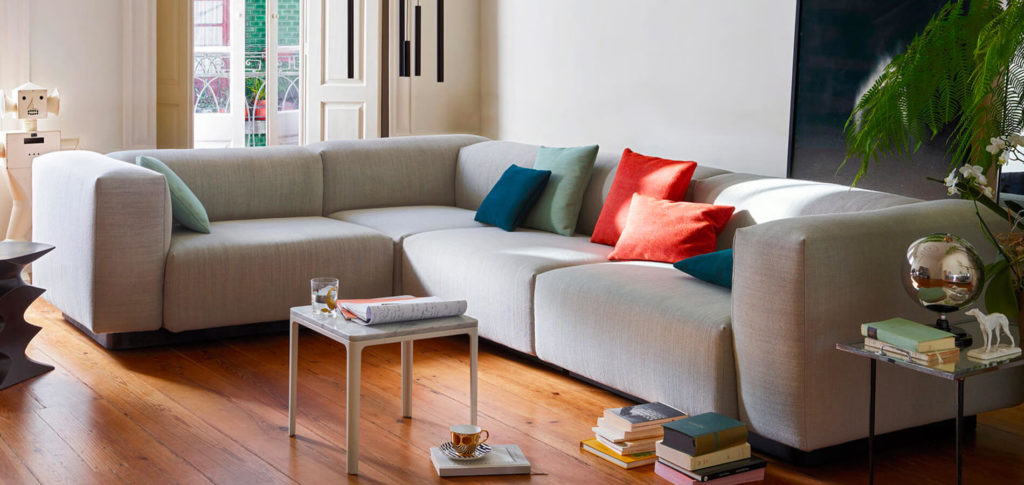 Mix and match in different sizes and colour but keep the cushion texture the same to create a cohesive display. Adding in more texture as well as different sizes and colours could lead to quite a chaotic look.
Calming Grey Sofa With Beige Cushions
If your living room is the place you go to unwind, relax and be tranquil, you might want to keep the colours fairly pared back. But that doesn't mean you can't have fun with your design. Decorating your grey sofa with natural-coloured cushions will lend an air of calm and sophistication to your living room.
Bring in pattern and texture to add more depth to the cushions and your grey sofa will look great. We suggest looking for cushions in natural materials like linen and cotton.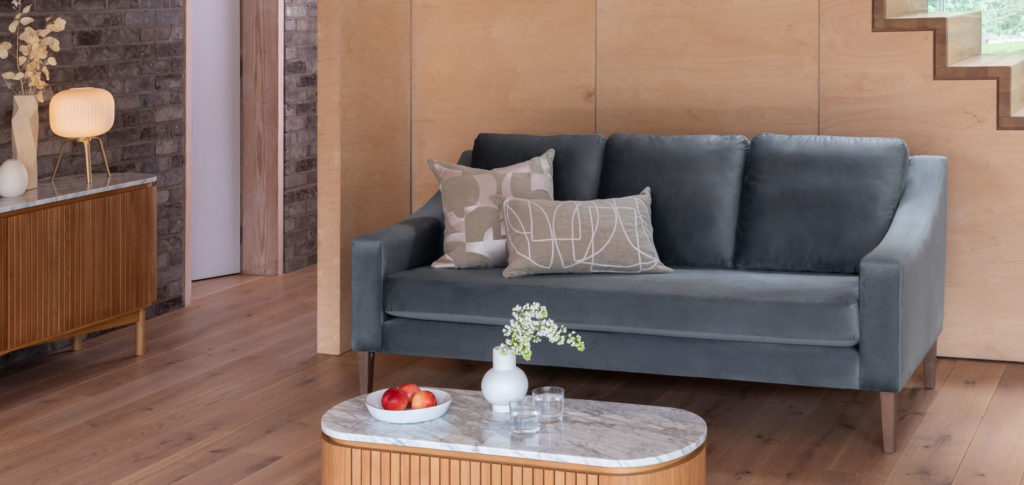 Blue Cushions With a Grey Sofa
Blue is one of the colour cushions that goes incredibly well with a grey sofa. It's a pairing that can look incredibly sleek and put together when done right.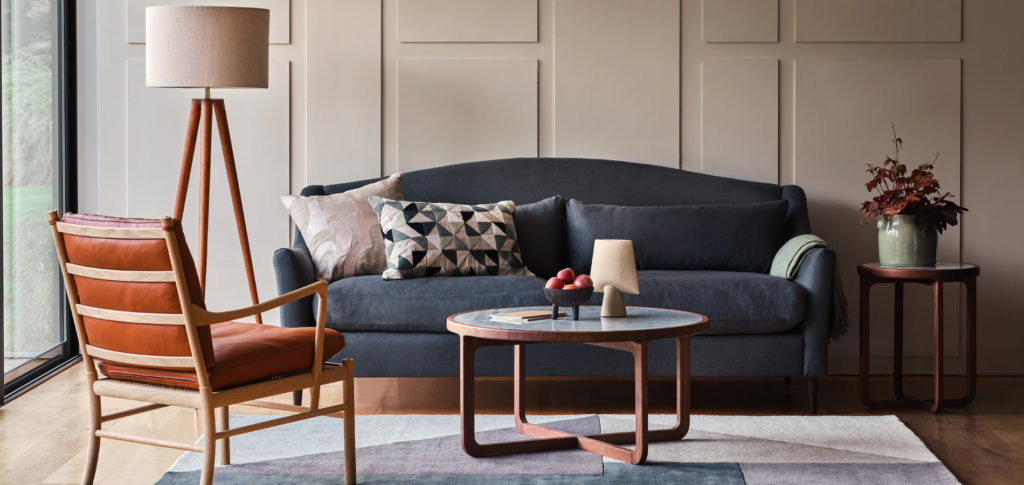 In this example the cushion features hints of blue in the pattern which is a great way to tie blue into the room without going overboard. However, if you're after a bolder look then you could choose a pattern with more blue in it or even a block colour. If you're creating a cluster on your grey sofa then we suggest choosing different shades of blue for each cushion. This will make it look more refined and elegant.
Grey Sofas With Jewel-Toned Cushions
If you're looking to elevate your grey sofa and lend it a more luxurious aesthetic, why not accessorise with jewel-toned cushions? That means colours like amethyst, emerald, ruby and sapphire. These bold, beautiful colours will bring warmth and comfort to your sofa, whatever shade of grey it is.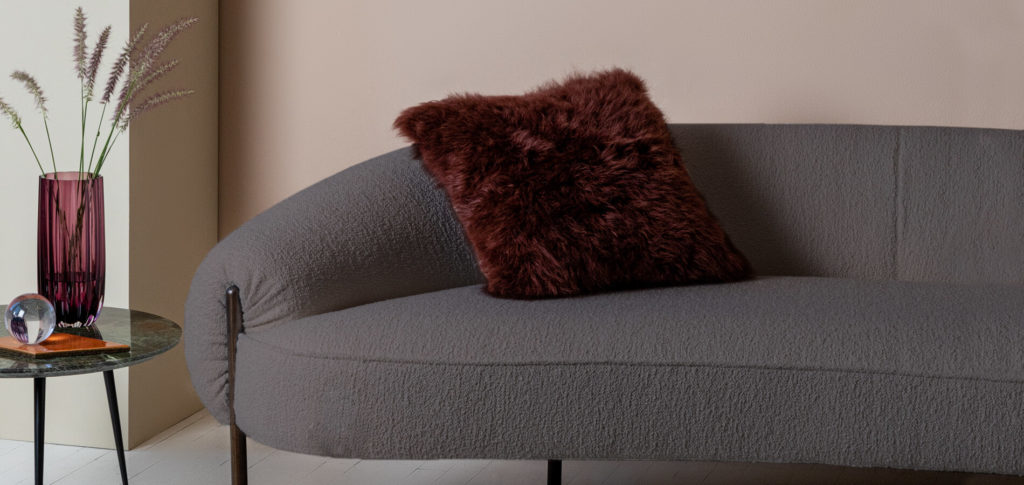 Using jewel-toned cushions is also a great way to bring colour to your space without painting walls or investing in new furniture. Despite being particularly on trend at the moment, jewel colours are incredibly timeless hues, meaning they'll have a place in your home for years to come.
For an even more opulent look, use materials like velvet, fur and silk in jewel tones. These materials have been celebrated as premium fabrics for centuries and it's still the case today. If your sofa has finely textured upholstery, then these premium fabrics are perfect for your cushions. Mix and match using both colour and texture to give your sofa a luxurious depth.
Yellow cushions on a grey sofa
A grey sofa can feel quite overwhelming in a darker or more shaded room. Pairing your grey sofa with yellow cushions is a great way to brighten it up. This works particularly well if your cushion has some sort of pattern or texture to it. Too many block colours and fabrics in the same weave can make the scheme feel a bit flat and boring.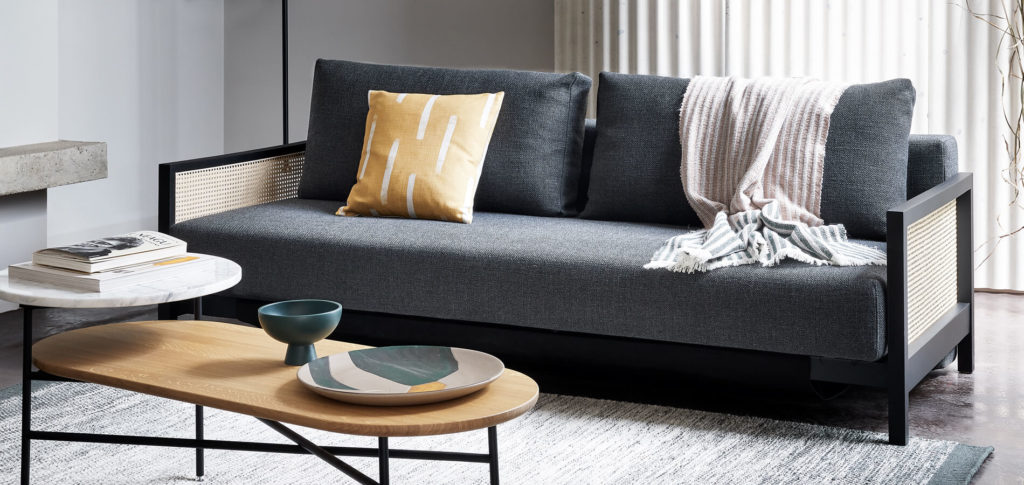 Yellow also works well with blue tones. So, if you want to create a cluster of pillows in different colours then yellow and blue makes a great choice. If natural hues are more your jam, then opt for light yellow cushions instead. The beauty of a grey sofa is that most shades of yellow will go well with it.
Looking for some new cushions for your grey sofa? Check out our collection of premium cushions.