Despite having been used in homes for centuries, in recent years terracotta has been making a huge comeback. Following an increased focus on natural materials and creating a calming space, interior designers have turned to the fired clay material.
With a rich, earthy red hue that is easy to incorporate into redesigns, it's no wonder terracotta has re-entered our homes in a big way. Today, terracotta's burnt orange, cinnamon and deep brown hues are consistently top of the list for interiors.
Big changes to your scheme may include retiling floors or walls using terracotta. However, then there are plenty of ways to get on top of this trend without making changes to your flooring. We've selected five easy ways you can add terracotta to your home.
Terracotta upholstery
Terracotta upholstery is perfect if you're looking for a new sofa and want to get on board with the trend. To take the natural trend one step further, opt for a textural fabric like bouclé.
For most people, a new sofa or chair is a long-term investment. So, we would encourage you to really consider if you're likely to still love it in a few years. Whilst terracotta is a trend that's been around for centuries, it's still a trend. Always consider a design choice's longevity. If not, perhaps opt for a neutral brown or cream shade that may offer more longevity.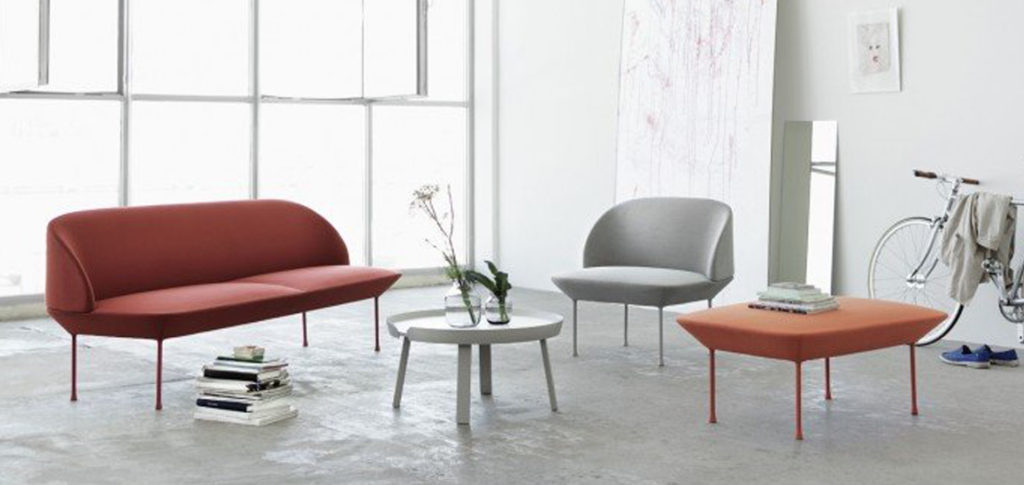 Relaxing terracotta hues
Bedrooms should be a calming haven and deep red hues in a bedroom can be quite a distracting design choice. Instead, consider softer variations or terracotta. We love this shade because it's almost a toasted pink, ideal for peaceful bedrooms. Follow the same rules when selecting your curtains, bedding and cushions. If you would like a pop of colour, perhaps consider using botanicals to achieve this. A sprig of flowers in a vase or a potted plant in the corner of your room.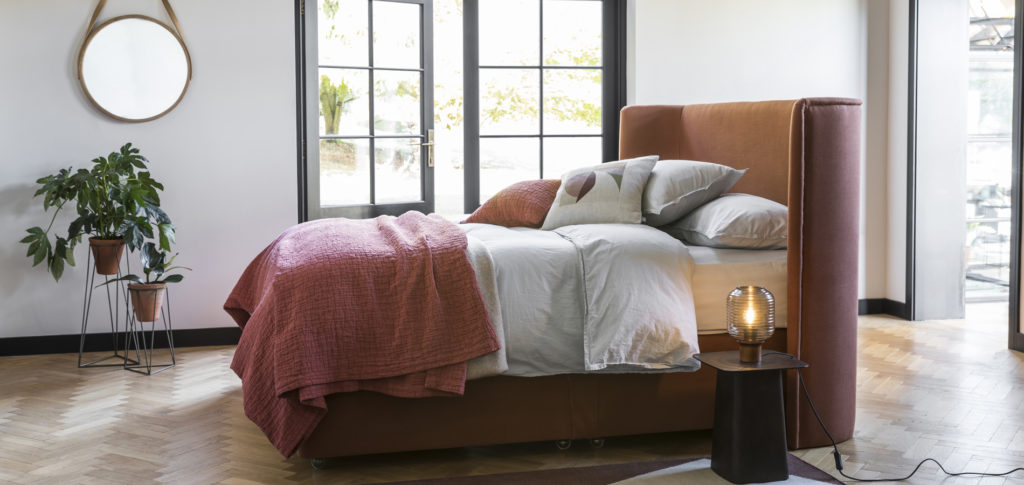 Re-imagine garden design
Terracotta tiles and plant pots are popular ways of bringing the material into your garden. So why not think outside the box and opt for some colourful furniture? This terracotta edition of the Eos outdoor furniture collection is perfect. Complement it with other bold colours or opt for natural materials like glass and linen.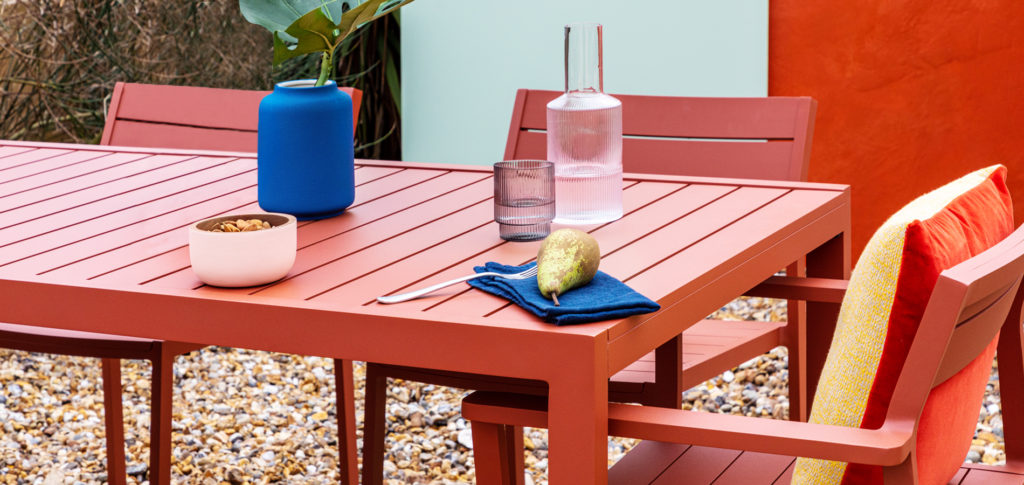 Bring terracotta to the table
With modern tableware really getting on board with the rustic, natural trend, terracotta fits right in. If you aren't looking to replace all your crockery with earthier alternatives, why not accent your collection with a new tablecloth? Similarly, next time you're looking for a new serving bowl or ramekin, why not consider terracotta?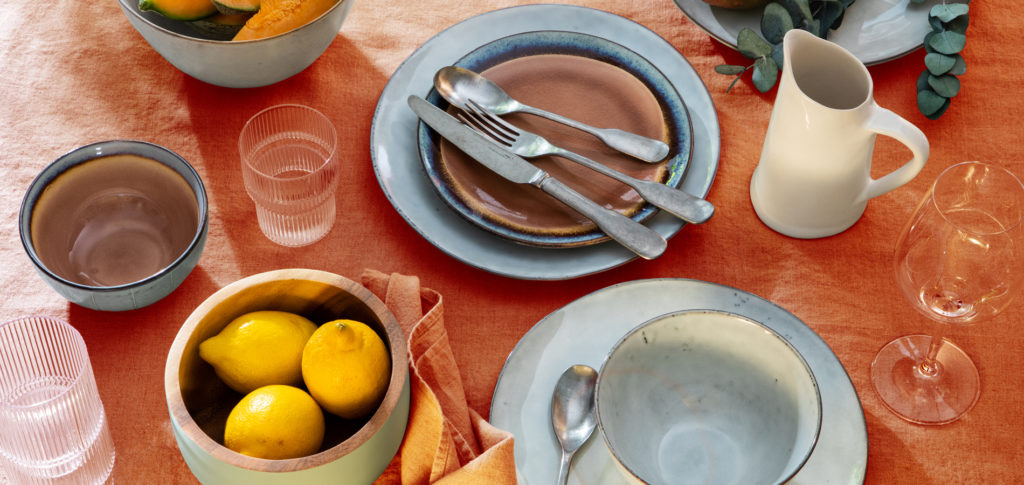 On the walls
If retiling is out of the question a great way to bring terracotta into your home is on your walls. To really get on board with the trend, opt for a paint that's eco-friendly. Since the whole focus of this trend is getting closer to nature, we recommend going the whole hog. Renowned eco-friendly paint brands include Little Greene, earthBorn and Auro.
If you're eager to throw yourself headfirst into this trend, have you considered a textured wall? There are many ways to achieve this so shop around first to find the right one for you. 
When you have a statement wall like this, perhaps consider more pared-back furniture. We love blonde woods and natural leathers with an earthy red wall.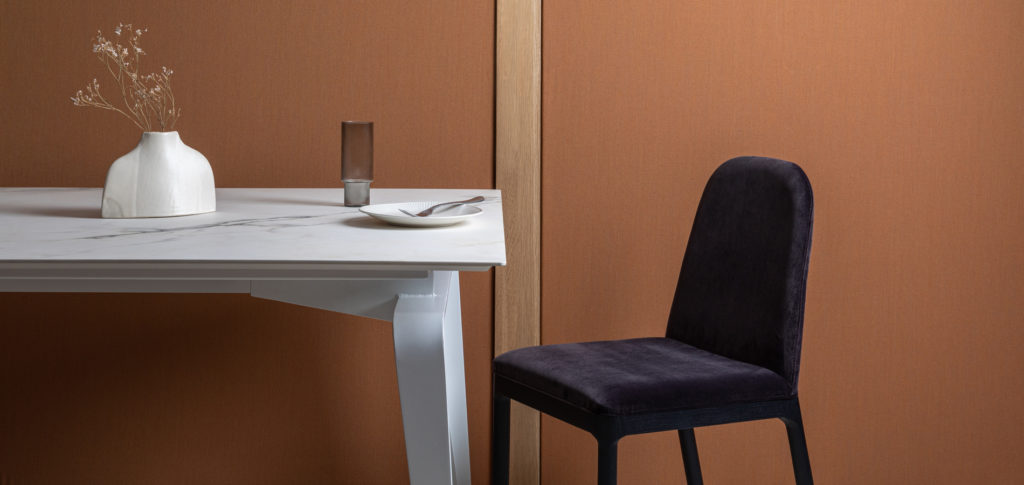 Like what you see? Shop terracotta furniture and accessories at Heal's.