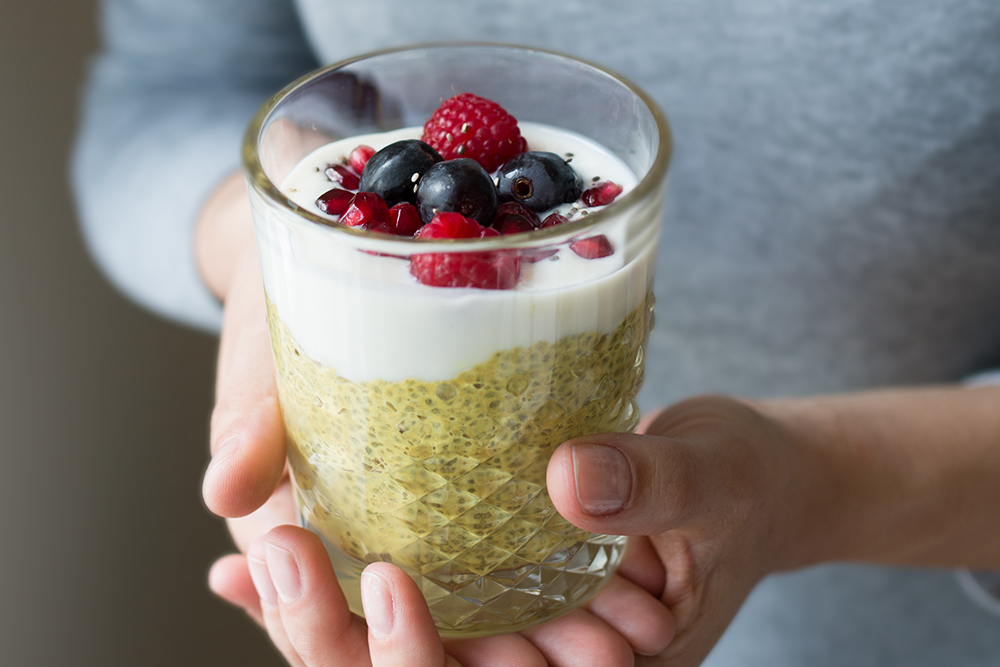 Fresh from the Little Plantation kitchen, have a go at this Raw Vegan Turmeric Chia Pudding recipe. Quick, easy and delicious, it's the perfect option for a healthy breakfast.
—
RAW VEGAN TURMERIC CHIA PUDDING

(ChF, GF, NF, R, V+, V)

Preparation Time: 5 – 10 minutes
Soaking Time: 15 – 30 minutes
Serves: 2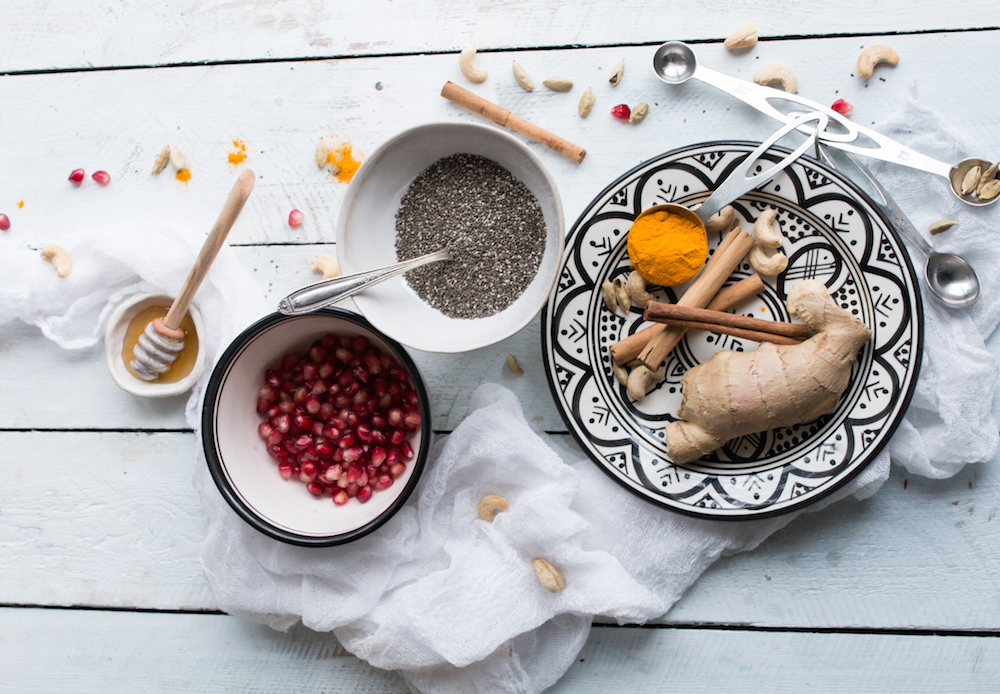 Just like honey: Mervyn Gers Dinnerware and Moroccan Dinnerware
Ingredients for the chia pudding:
1 cup/240ml plant-based milk (I used home-made cashew milk for extra creaminess, but any milk will do)
4 tbs chia seeds
3/4 tsp turmeric powder
1/2 tsp ground cinnamon
1/2 tsp ground ginger
a pinch of ground cardamom
a pinch of pepper
Ingredients for the topping:
1/2 cup/120ml of (vegan) yoghurt (I used a soya based yoghurt but a raw coconut yoghurt would work really well here too)
a handful of pomegranate seeds
a handful of berries of your choice – strawberries, raspberries, blueberries etc.
a spinkle of chia seeds or ground flax seeds
2 tsp (or more to taste) of raw honey or maple syrup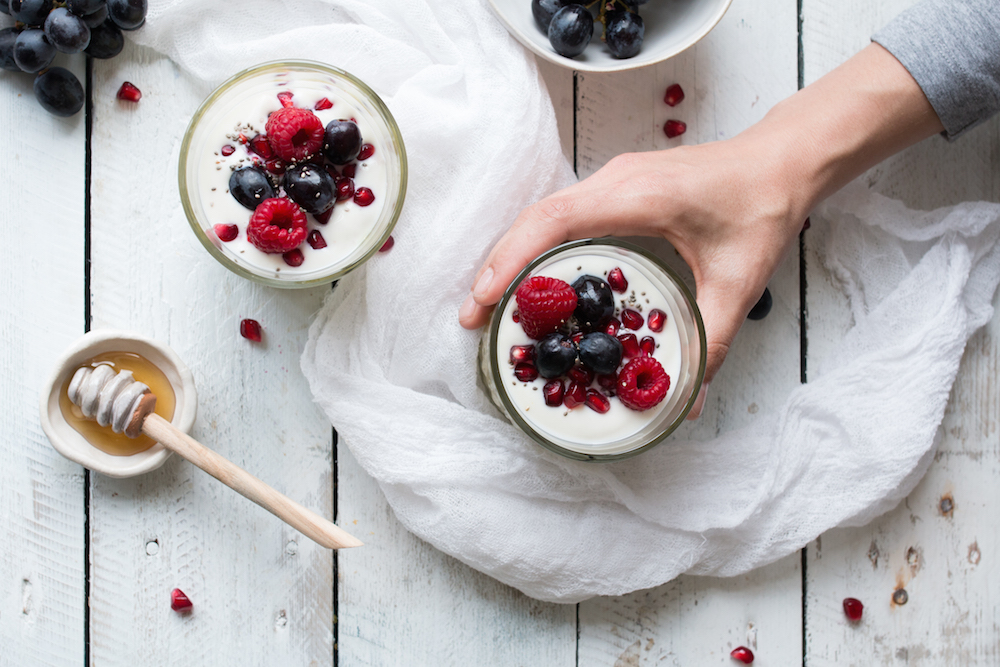 You old smoothie: Carats Glass Tumblers
Instructions
Combine all the chia pudding ingredients in a large bowl by mixing them thoroughly. Then set aside for 15 – 30 minutes, until the chia seeds fully absorb the liquid and spices.
When the chia seeds are ready, spread them evenly into two serving glasses, top with the yoghurt, fruits, seeds and sweetener and enjoy!
Tip 1: If you wish to use a home-made plant-based milk, remember to soak your nuts the night before assembling this chia pudding. As noted above, I used cashew milk, but you can use any milk really. Remember that many store bought plant based milks are sweetened and hence you may need to reduce the amount of honey you use. Though I don't encourage it, you can also use regular milk which will make this a vegetarian, rather than vegan recipe.
Tip 2: Both the pepper and the fat from the yogurt will help you better absorb the turmeric, so they are essential parts of this recipe
Tip 3: You can use fresh ginger and turmeric, but as they tend to be more potent you may need to reduce the amounts you use :).
Tip 4: To make this recipe kiddie friendly, I had to add an extra dollop of honey. Just saying 😉