With the nights drawing in and the weather on the turn, we begin to spend more time sheltering in the comfort and warmth of our homes. If your space isn't as inviting as it could be there are small changes you can do that make all the difference.
Our advice in a nutshell? Add plenty of layers, warm colours and soft lighting to update your space and create a cosy home.
–
Layer up
Let's start with the obvious: winter is cold. Many evenings are spent huddled up on the sofa with a warm beverage rather than outside in a sunny beer garden. Adding chunky

throws and blankets

to your space not only provides a practical source of warmth, but also give a luxuriously layered look that adds texture and visual intrigue.
---
Opt for pieces that incorporate wool, sheepskin, faux fur or velvet that will encourage you to cuddle up and get cosy. Choose colours that complement your existing scheme or, if your space is lacking in colour, choose a hue that will add warmth. This year jewel tones are dominating winter colour palettes so consider teals, cherry reds and deep blues.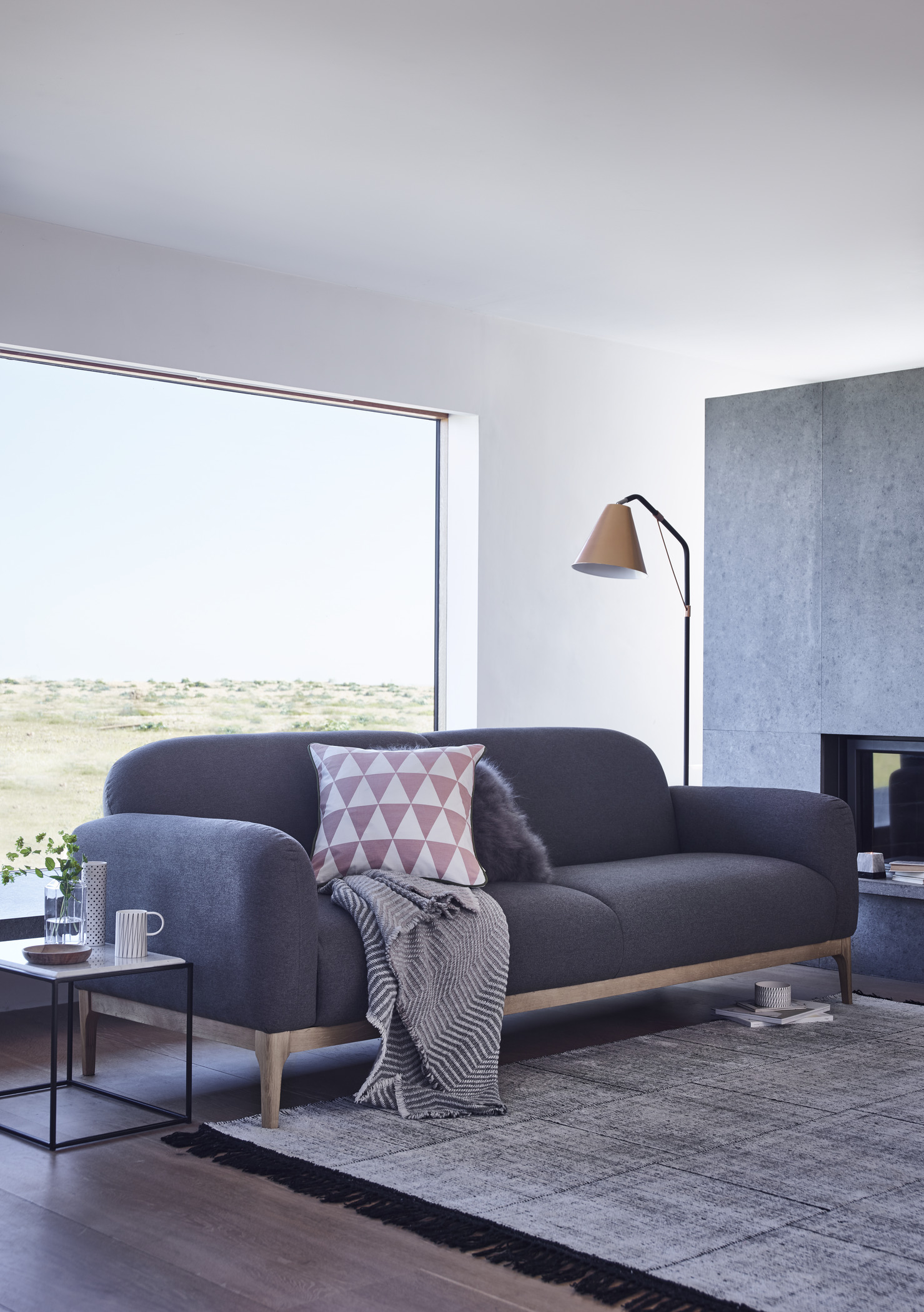 The Morten three seat sofa
---
Get the light right
Have you ever bought a bulb home to find that it emits a bluey-white light that makes you feel like you've just taken a trip to the dentist? You're likely to have bought a bulb that has a high Kelvin temperature.
The colour of a bulb is measured on the Kelvin scale, which is actually a measure of temperature. To create a warm and calming atmosphere, find a bulb with a temperature close to 2,700 Kelvin which emits a warm yellow light. This temperature is similar to the light at sunset or sunrise, which is around 2,500 Kelvin.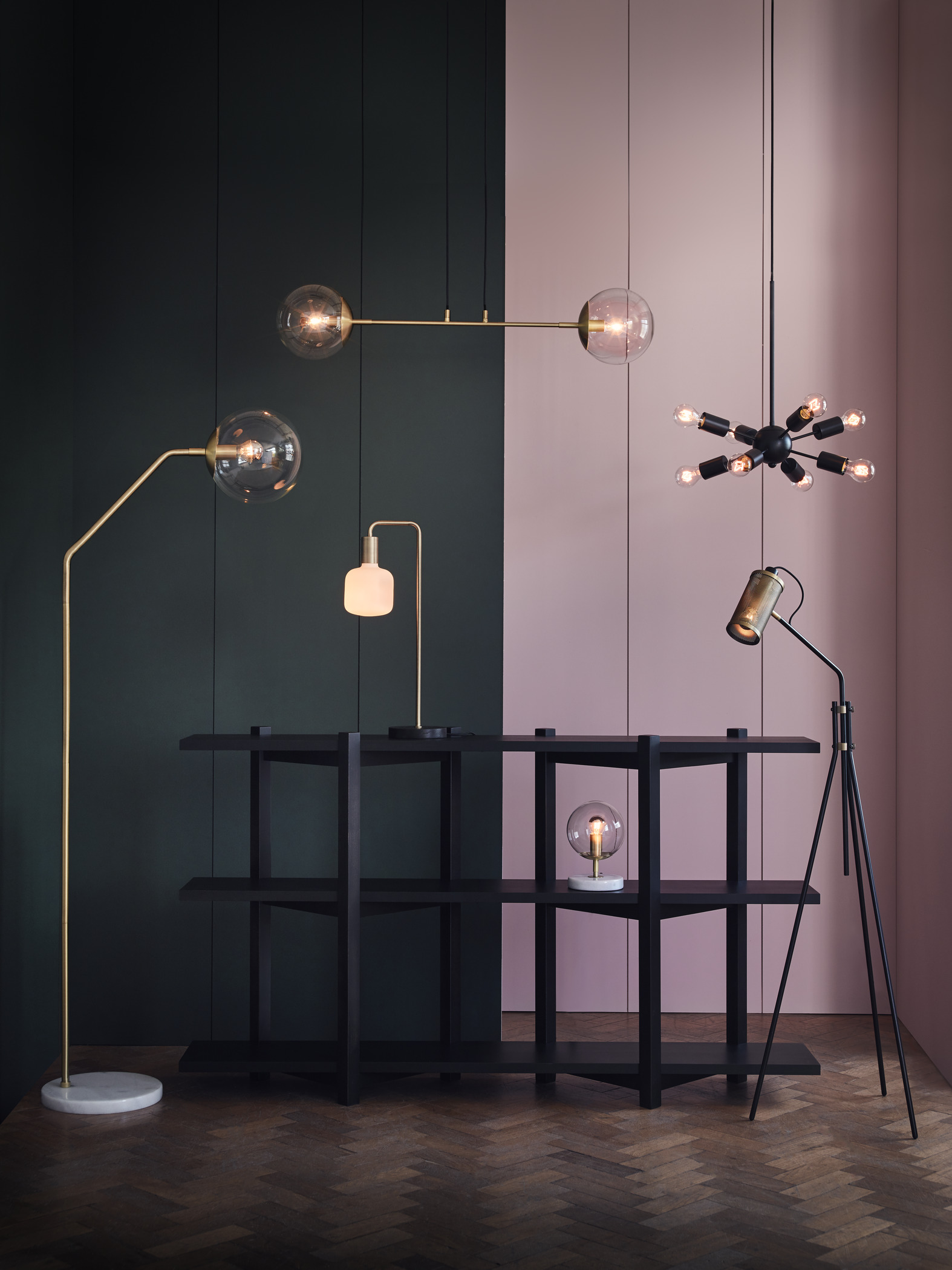 ---
Make sure you have multiple sources of light that will give plenty of different options for different moods and settings. We suggest having a mixture of overhead lighting, pendants, floor-standing lights, and table lamps meaning you can layer your lighting.
Tala have a beautiful selection of

decorative bulbs

that have a temperature of around 2,200 Kelvin, giving off the perfect light for a cold winters evening.

---
Style it dark
If you're looking to make a more dramatic change for the winter months, why not follow the trend (and the popular Instagram hashtag) and style it dark?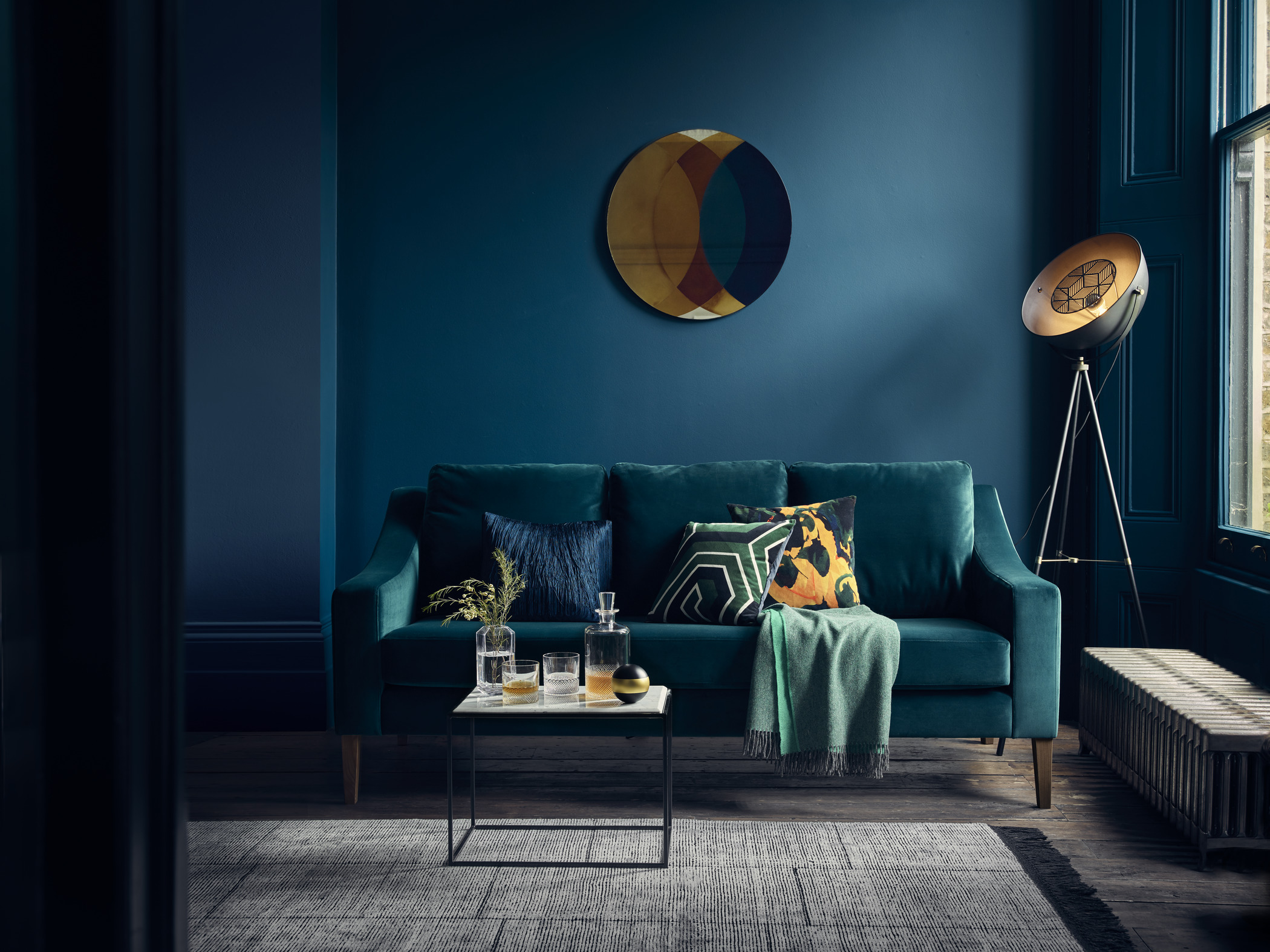 ---
Dark paint on the walls are striking, make a statement, and ultimately create a cosy space to spend the winter evenings.
Our tip? If you're going dark, go dark. Make it look like you meant it. Don't settle for a mid-shade on just one wall. Dark neutrals like greys and navys go with pretty much any colour giving you the freedom to spread it around your room. Metallic accessories and rich textures pair beautifully with dark colours and are bang on trend for the season.
Alternatively, make your sofa, bed or bedding dark to create a striking focal point in your room.