Hosting Christmas dinner has earned a bad reputation for being stressful, but it needn't be. There are plenty of ways to make hosting Christmas dinner so enjoyable, you'll want to host next year too. To help, we've compiled some of our tips. Read on to discover how to make this year's Christmas dinner extra special.
Set the scene
Design your Christmas table scheme and compile all the napkins, decorations and crackers ahead of the big day. That way, come Christmas, you'll know exactly what you'd like the table to look like and you'll have everything you need.
Feeling extra organised? Then you could even lay the table the night before Christmas so it's ready for the next day. That way you can make sure the table looks just right, rather than rushing to do it ten minutes before serving food. Check out our blog for some inspiration on decorating your Christmas dining table.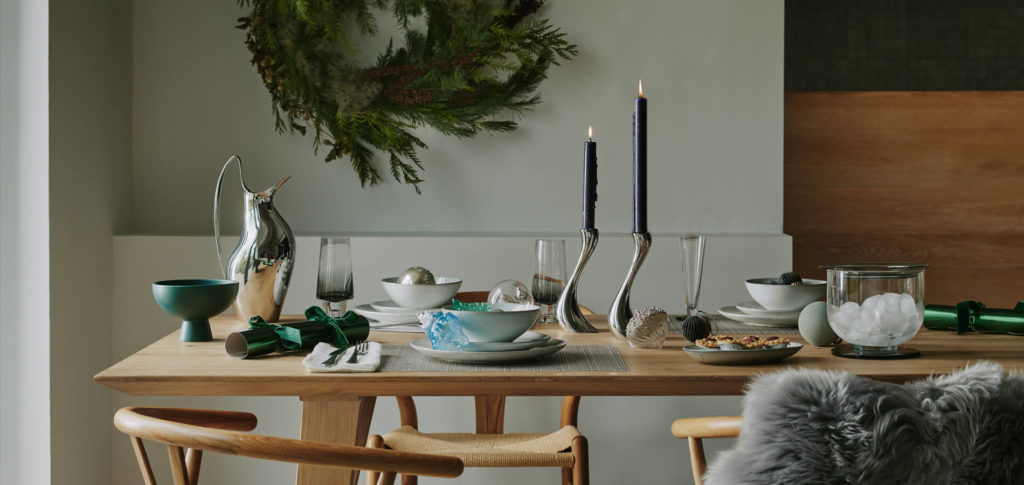 Be prepared
Prepping food ahead of Christmas Day is one of the best things you can do to make the day run a little smoother. You can prep your carrots, parsnips and potatoes the night before. To keep them fresh simply submerge them in cold water and cover with cling film or eco-friendly wrap. Chopping up all the onions the night before and storing them in an airtight container will also save time the next day. As will making your stuffing a few weeks earlier and freezing it. You can also make any dressings or sauces up to two days before Christmas.
We also suggest planning out how everything will fit in the oven. It might sound like overkill but knowing how to fit all the veg and meats into the oven in advance will help massively. This should also help you figure out timings and the order everything needs to enter the oven. Trust us, planning ahead will save you from a massive game of Tetris on the day.
Prepping ahead also means you won't be busy peeling spuds whilst everyone opens their presents on Christmas Day. You'll be able to enjoy more of the day and spend quality time with your guests, rather than being preoccupied in the kitchen.
Give your turkey a rest
We've consulted the chefs, our resident Christmas connoisseurs and our grandparents and the results are in… rest your roasted turkey for up to an hour before carving it. Resting your roasted turkey gives it time to reabsorb all the juices around it. That means you'll end up with succulent slices of turkey, rather than a slab of dry meat. There's no need to cover the turkey with foil, in fact, covering it may make the skin soggy. The turkey should retain its heat well so no need to worry about it getting cold.
This really is a Christmas miracle because it frees up oven space for the all-important vegetables. That means less humidity in the oven and more space for your roasties to crisp up.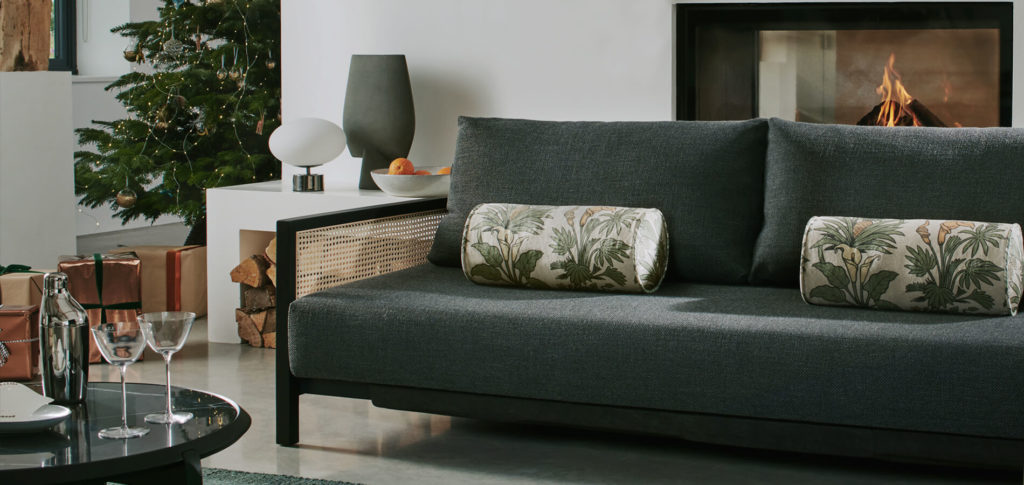 Entertainment
Christmas is a celebration, after all, so remember to have fun. Thinking up some activities or games in advance will take the pressure off on the day. Get the board games out of storage so your guests will have plenty to entertain themselves with whilst you're cooking. If games aren't your style, then some Christmas music playing in the background will guarantee everyone feels festive. Plus, it will give your guests more time to catch up and talk.
Teamwork
Sharing the load is a great way to make hosting Christmas dinner easier. After all, there's no fun in running a one man show. Encouraging children, partners and even some guests to help will make sure Christmas is fun for everyone.
One way to do this is by delegating tasks. For example, one person oversees decorating the Christmas table. Another is charged with serving drinks and topping up glasses. Someone else recycles all the wrapping paper and tidies up the living spaces. This means you can focus on the food, whilst still having time to entertain your guests.
Spoon stock take
If you're hosting a large Christmas dinner this year, then it's worth making sure you have enough glassware, cutlery and crockery. That's everything down to serving spoons and side plates. Sure, it sounds like an obvious move, but after a year of covid-disrupted festivities, this may be the largest event you've hosted in a while. You may have cracked a few plates, smashed a couple of glasses or misplaced some cutlery since you last hosted. Check in advance and you'll have plenty of time to source any missing cutlery or glassware.