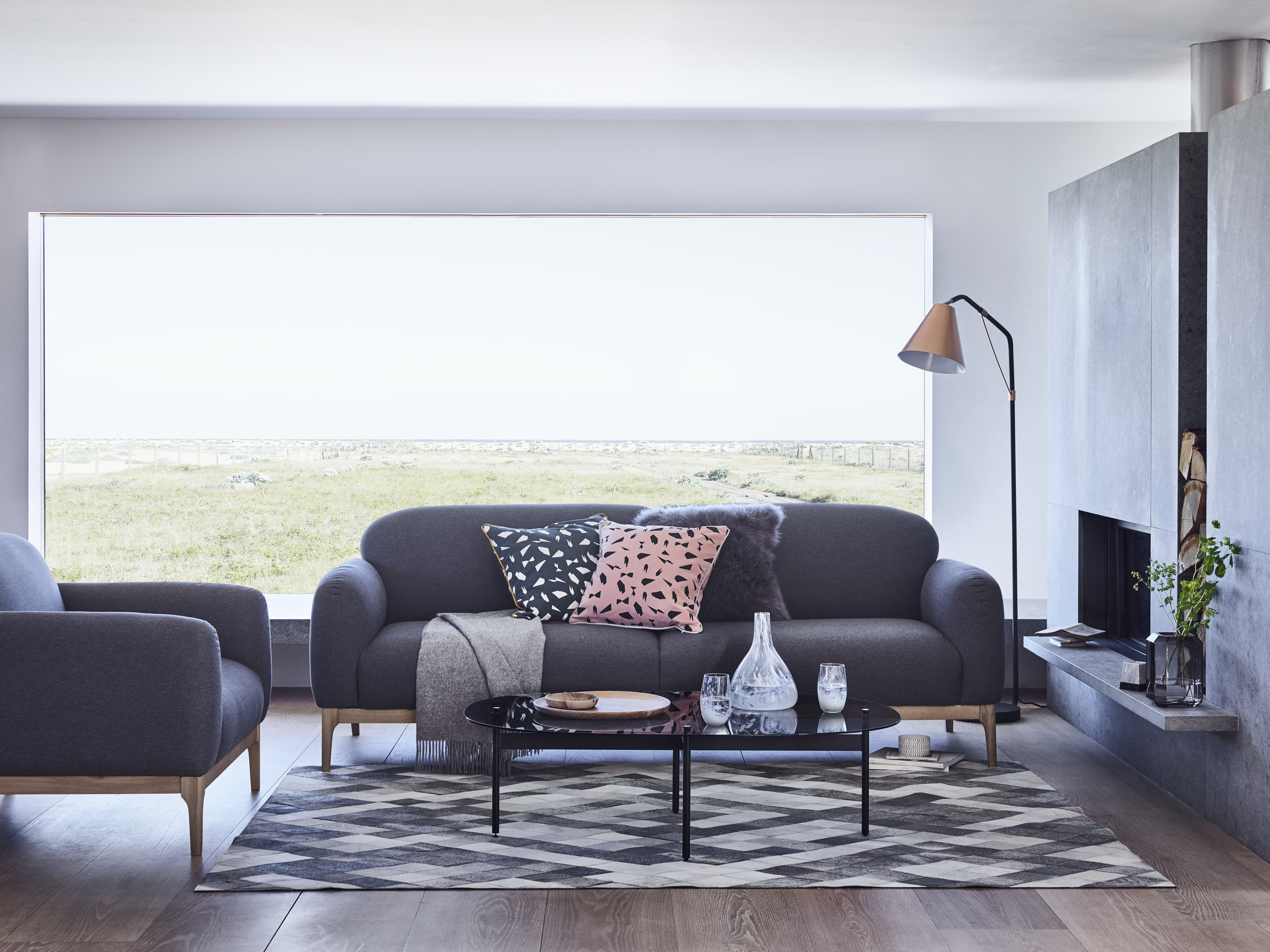 Finding the perfect sofa for your home is hard enough without the additional constraint of space. If your home is on the small side, there are few sofa features that you can look out for that will help maximise the space.
Below we round up five of the best sofas for a small home.
–
Brunel

Let's start with Brunel, our industrial-style bestseller. Designed by John Jenkins with small homes in mind, this sofa is perfect for city dwellers that need a comfy place to relax after a hard day's work.
When furnishing a small space you should avoid designs that are 'visually heavy' i.e. those that are flat to the ground or skirted. Brunel has tapered black feet that raise it effortlessly off the ground giving it less visual weight creating the illusion of space.
It is also very adaptable which is important for a space that requires its furniture to work twice as hard. The chaise has a removable footstool that can be switched from either side of the sofa or used as additional seating for visiting guests.
Morten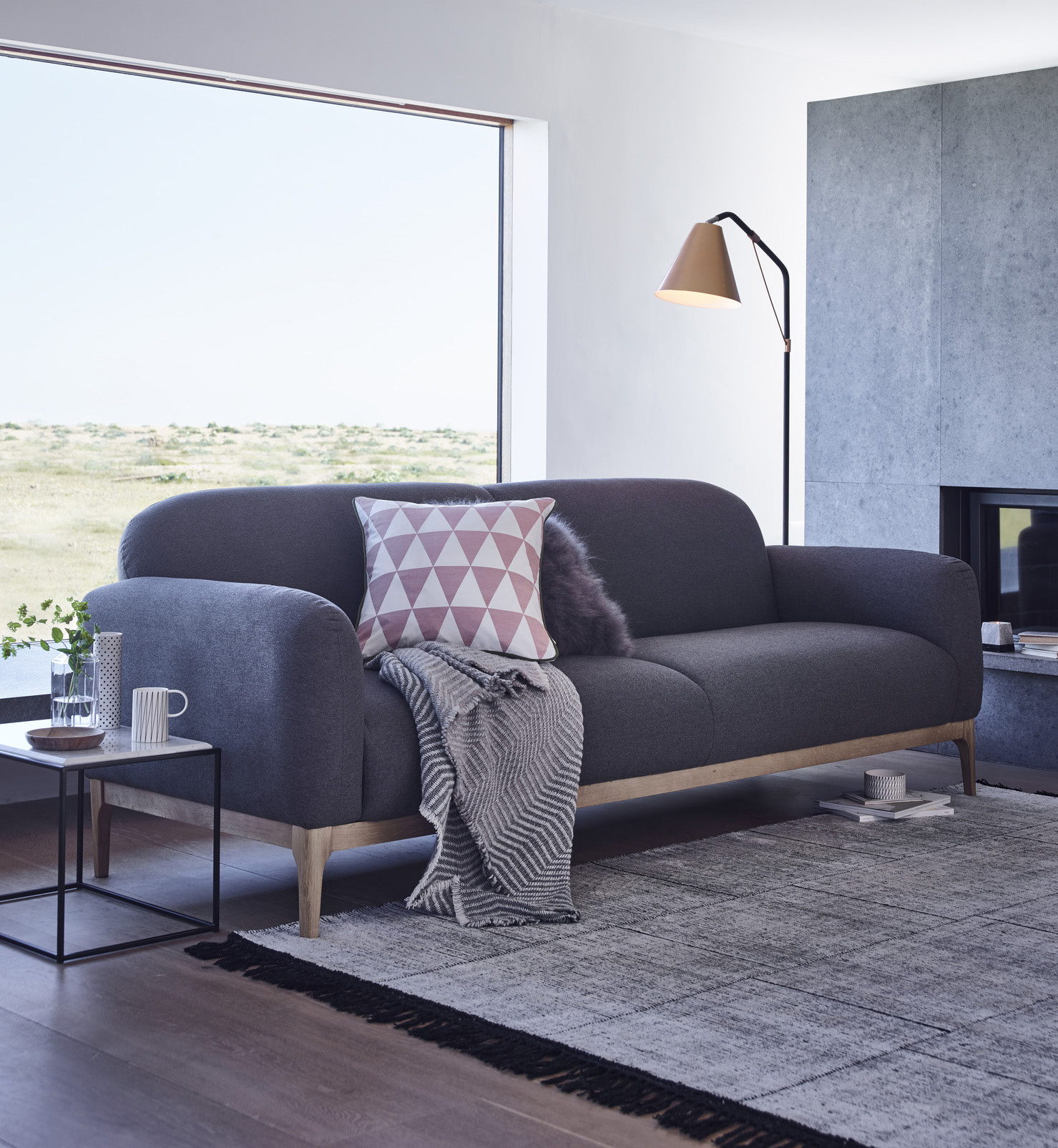 Next up is Morten, a scandi-inspired design upholstered in a light grey wool. New for AW17, we again commissioned John Jenkins to design a sofa that was suitable for smaller homes.
It has a surprisingly spacious seating area despite its small footprint, which is largely thanks to its plump shape that makes it seem much larger than it is.
Fixed seat and back cushions also cut down on excess cushions, and give scope to layer with lots of luxurious textures, cushions and throws.
Balmoral

If your taste is a little more traditional look no further than Balmoral. A contemporary take on traditional Chesterfield design, the Balmoral sofa blends neat proportions with decorative upholstery to create the ideal piece for sophisticated living spaces
It's high back and arms give the illusion of being large in size when in fact it is fairly petite at only 90cm deep. Featuring generous deep button detail, sleek arms and hardwood feet, this comfortably appointed sofa comes complete with a wide lumbar cushion for added support
Pendel
 
Compact yet comfortable, the Pendel sofa was expertly designed by Russell Pinch. Pendel features his signature high backrest and curved arms making for an elegant and understated design.
The frame is filled with a pocket sprung base as well as foam and wadding cushioning which means, despite its lack of seat cushion, it remains comfortable.
As just 79cm in depth, the Pendel is the smallest sofa on our list and can slot into the tightest of spaces.
Togo

Instantly recognisable and impossibly comfy, the Togo sofa by Ligne Roset makes a real statement in any modern home.
At just 131cm wide, the Togo two seat won't take up a lot of room but will give plenty of comfort and flexibility.
Whether you love or hate it, the Togo sofa has remained a cult classic for over 40 years, meaning its wonderfully versatile shape won't ever go out of style