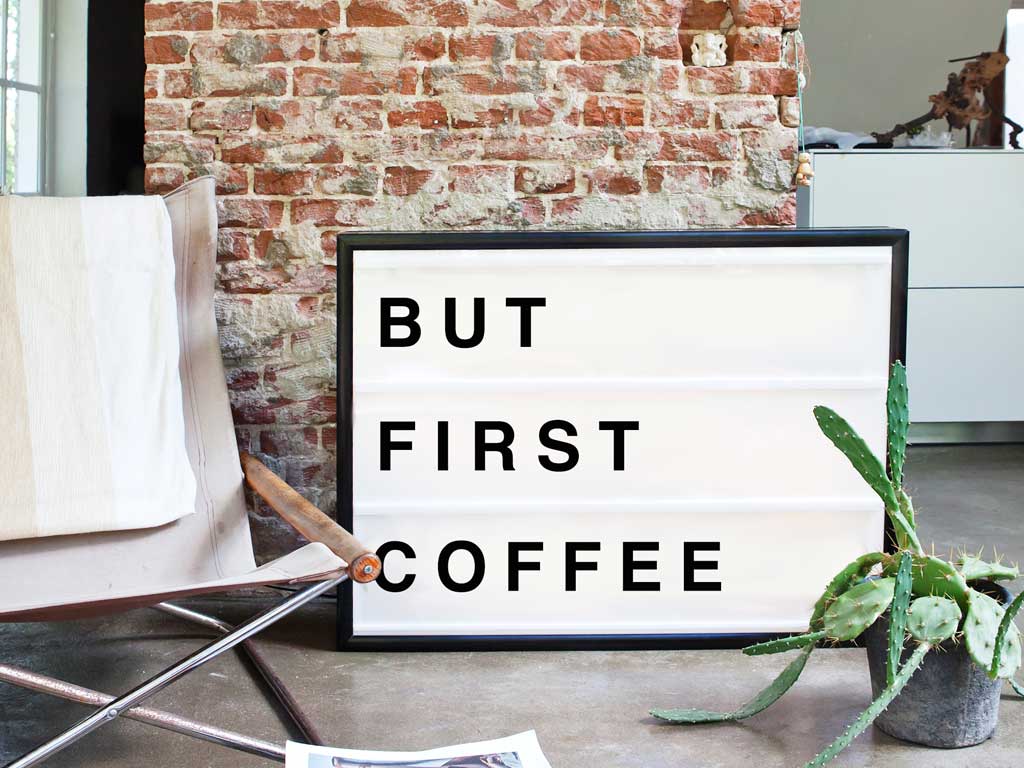 Design writer Ellen Himelfarb reveals the quiet charm of Swedish design.
"The first time I saw an all-white room was in Stockholm. In a perfectly quaint gabled house, past a lane of shops whose windows were meticulously curated, the owners hand painted the walls and wood floors an almost bluish white that faded out into the overcast sky out the windows.
Their furniture – simple leather dining chairs by David Design, a wooden kökssoffa (kitchen sofa) pulled up to the Super-Ellipse table by Bruno Mathsson, the designer bookshelves from ROOM Stockholm – seemed to float enticingly in the space. In the corner of the compact living space was a 19th-century kakel ugn, a cylindrical wood-burning stove nearly three metres tall, with a glazed white surface garlanded with fanciful ceramic and brass detailing. People were actually ripping them out of their homes back then in the 1990s, said my friend, and leaving them on the street for the taking.
Scandinavian design, and Swedish in general, had been influencing UK furniture manufacturers for decades by then. Ercol and later G-Plan had embraced Northern European values of functionality, sustainability and a low-slung look throughout the latter half of the 20th century. Yet it wasn't until the late '90s that Nordic functionalism truly took hold and the British began to steer away from heavy farmhouse pine and Italian flash.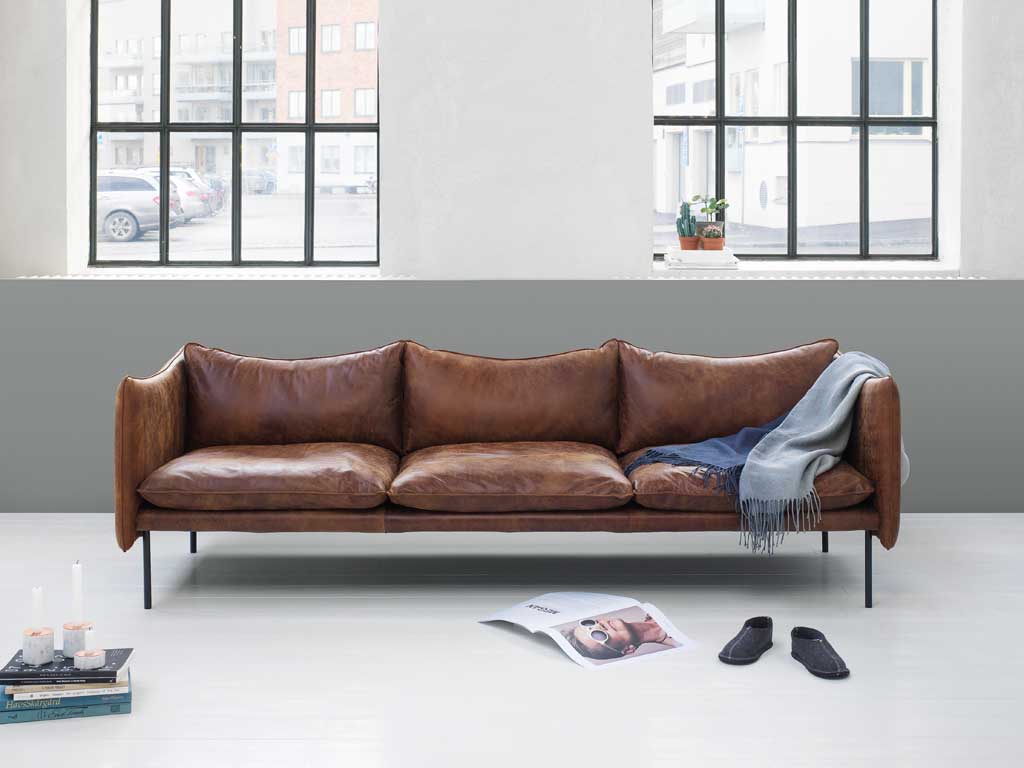 Our two nations weren't all that different, after all. We share a great deal of dreary weather, and the idea that white could reflect what little light we got meant that paint companies were suddenly producing more whites than the Eskimos had words for snow to cover our deep heritage reds and greens. Dwindling resources meant we had to make do with available, sustainable materials – and eco movements put paid to the notion that we could and should look beyond our borders for the finest of everything.
British shelter magazines brought us white and teak interiors from the length of Sweden. The Wallpaper* generation caught up on names like Børge Mogensen – available only through the rare enlightened importer like Twentytwentyone. And they began scheduling holidays to coincide with the Stockholm Furniture Fair, despite the fact that it landed smack in the middle of February. In 1999 Wallpaper* founder Tyler Brûlé bought a weekend home on an island in the Swedish archipelago, near Stockholm, and sang its praises in print. Often.
The world began coming around to postwar design – not only furniture but architecture and fashion – partly from being exposed to that Swedish ideal. Simple, accessible funkis, or functionalism, was born of the tradition of craftsmanship and the necessity of making efficient use of limited materials after the wars.
Like the Italian olive oil industry or strawberry farming in Belgium, small family businesses have allowed the Swedes to maintain a consistent quality across its furniture manufacturing, and it shows in the products' quiet accessibility. I once asked Anna-Lena Knutsson, executive director of Hyssna-based furniture designer Albin i Hyssna, what it was like to compete in her industry as head of a small, private operation run from her grandfather's hometown. She replied: "We're all family-owned businesses here." Certainly there's an echo of that in the UK's current lust for handicraft and the efforts to restore furniture manufacturing with skilled regional makers.
Not long after Acne Studios opened on Dover Street to showcase its outré jeans and graphic casuals, our perception of Swedish design began to broaden. A new generation of designers out of colleges like Beckmans, Konstfack and Umea were breaking out of the established canon and moving beyond what we'd expect from a Swede. Arctic-born Monica Förster, designer for Swedese, Offect and a dozen international manufacturers, comes to mind. As do Stockholm-based architects Claesson, Koivisto and Rune, who design not only striking minimalist homes but also the furnishings that belong there – like the customisable Concord chair and the deceptively simple Kelly chair.
More recently Marcus Huber has brought young designers like Stefan Borselius and the seven-year-old design studio Note to design furniture for Fogia, a Stockholm-based manufacturer with its own factory and a penchant for unexpected curves and colours. Daniela Upmark, who studied in Lund, took advantage of our current obsession with lighting and atmosphere when she hooked up her BXXLight, a made-to-order lightbox that resembles a vintage cinema marquee. Even Acne itself has designed prototype sofas and chairs that defy classic Swedish lines.
The rebels occasionally come from surprising places. Markus Johansson, scion of the Albin i Hyssna family, has developed a much more surreal, organic look, referencing underwater life and often appearing in a historically un-Swedish matt black. Former furniture consultants Chris Martin (an Englishman) and Magnus Elebäck launched the furniture company Massproductions to explore industrial production in a more efficient way than perhaps their previous clients had.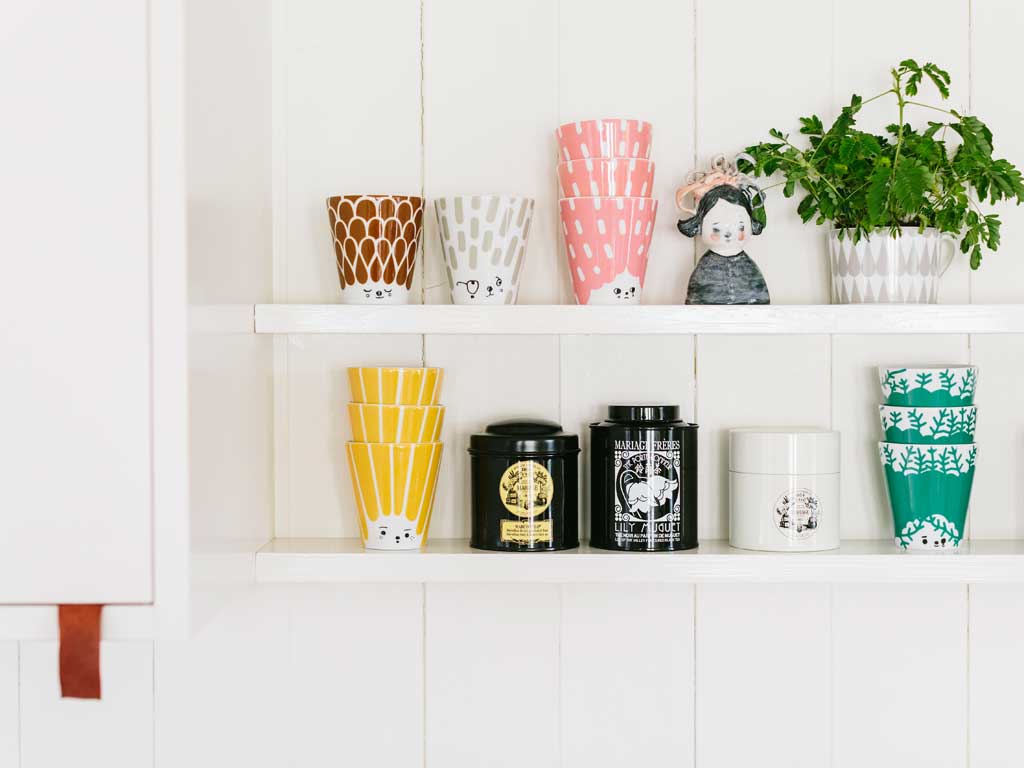 The New Guard of Swedish designers might flout the traditional Swedish ideal yet their pieces sit rather comfortably within a Swedish context. Or any context, really. When was the last time you saw someone reach for a step stool that wasn't the Step by Karl Malmvall? It retails with everyone from Design House Stockholm to MoMA Store and has come to define a new standard in functional design.
Today more than 50,000 Swedes live in London and the landscape of Swedish businesses in the capital proves the two cultures are not just fair-weather friends. A few years back a Scandinavian friend passed me a box of Läkerol liquorice sea salt pastilles, and despite the fact I spent the rest of the afternoon wrenching them out of my teeth, it was a habit-forming moment.
I discovered Läkerol about the same time the most talked-about bakery in East London was the new, fabulous Fabrique, and twisted kanelbullar rolls were the reason nobody could keep to their anti-carb diets. (Denizens of Soho had long since been hooked since Nordic Bakery pitched up in Golden Square.) By the time &Other Stories opened near its sister COS on Regent Street in 2013, our relationship with contemporary Swedish culture was bonded like so many asymmetric jumpers.
Visit any of those establishments (and their imitators) and you'll also get an eyeful of Swedish design in all its incarnations, from tall wood Windsor chairs to punchy, patterned ceramics to slick, slimline display rails. It seeps under your skin. That's quite a legacy for a handful of families plugging a time-honoured craft. But there it is, plain as day, a sign we've seen the light. "
Ellen Himelfarb lives in London and is a writer specialising in architecture, design and travel. Ellen writes for Wallpaper* and The Sunday Times Travel Magazine, and is the co-author of the London Design Guide.
Swedish Summer at Heal's is an event at our flagship store from 27th July – 23rd August 2015.