There are plenty of reasons why you might be considering adding a summer house to your garden. Perhaps you're after a quieter workspace, a spare bedroom or simply a place you can go to and relax. After all, summer houses are a great way to increase your living space. However, many people leave their summer house interior lighting to the last minute. That can lead to a lighting design that lacks the warmth and character your summer house needs. We suggest considering lighting throughout the process of designing, building or renovating your summer house.
To get you started, we've compiled some of our favourite summer house interior lighting ideas.
Pendants for summer house interior lighting
For summer houses that are lucky enough to have mains electricity, then pendant lighting makes a great choice. In a space that's typically dedicated to relaxing, spotlights can feel very harsh. Summer house interior lighting should bring a warming ambience to your space. That's why pendant lighting is our go-to choice. Opt for a pendant light with an opaque diffuser. This will help it to cast a warm glow around the room. Bring the outdoors into your summer house interior lighting with a wooden lampshade. Or upgrade your existing pendant light by replacing the bulb with a warm halogen bulb.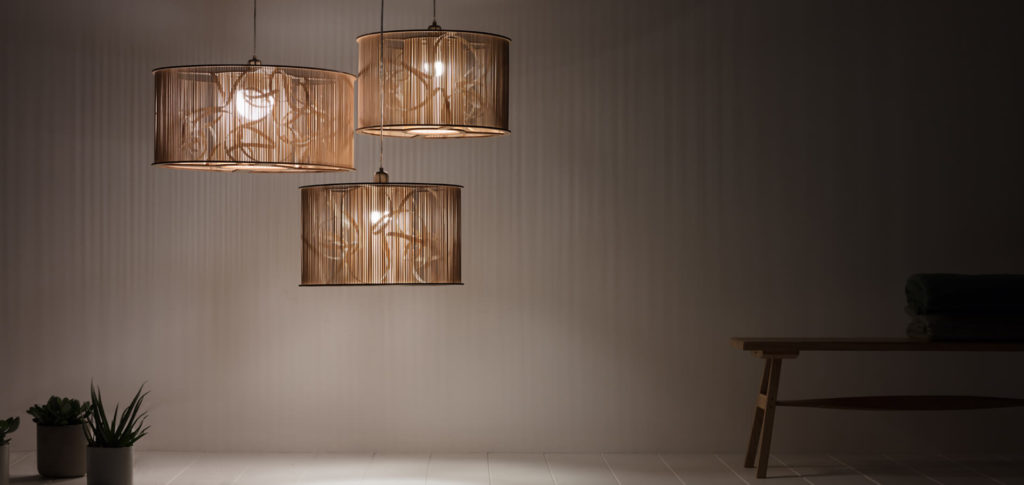 Floor lamps in a summer house interior
A well-designed summer house interior lighting scheme offers a variety of lights at different levels. So, we recommend accenting your pendant lighting with the glow of a designer floor lamp. Floor lamps offer an alternative light source and can transform a room into a cosy retreat at the flick of a switch. Plus, they're great for offering a little more light for board games, reading or unwinding with a glass of wine. If you're currently planning your summer house's electrics, we recommend factoring a handful of plug sockets into your design. Ensure you have enough for a floor lamp and a table lamp, as well as sockets for any chargers or appliances you may want to include.
Fairy lights in summer houses
No mains electricity? That shouldn't mean your summer house becomes obsolete as soon as the sun goes down. Solar-powered fairy lights are perfect for making sure your summer house interior is illuminated well into the night. You can use them to customise the lighting in your summer house, changing the arrangement whenever suits. You could suspend them from the ceiling, or perhaps arrange them elegantly around the walls or on shelving. You could even move them outdoors if you want, as long as they're suitable for use outside. Battery-powered fairy lights are also a great alternative if your summer house doesn't get enough sun.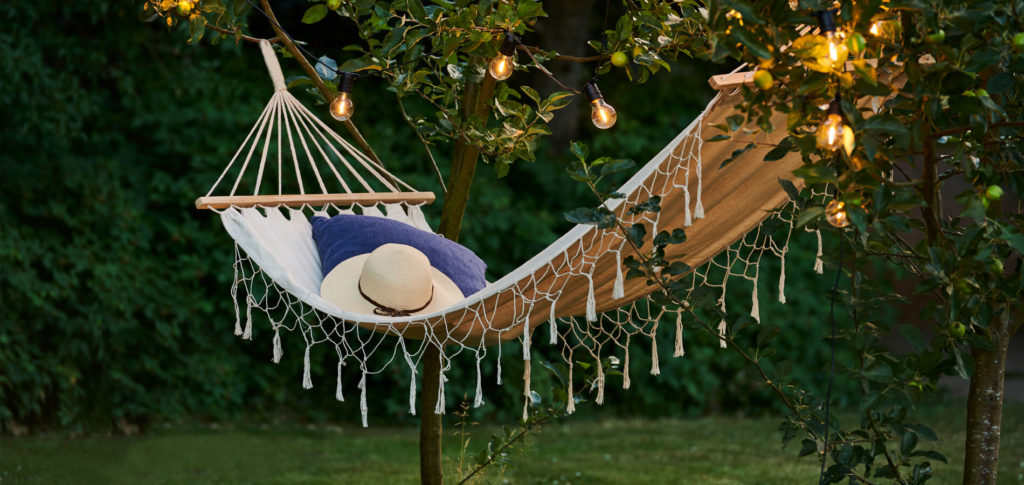 Portable lamps for summer house interior lighting
If festoon lights or fairy lights aren't your style, but your summer house doesn't have mains electricity, there are other options. Portable lamps are a great alternative for summer house interior lighting. That's because they offer a beautiful warmth to both inside and outside spaces. You can move them around your summer house to customise the lighting scheme and create a welcoming ambience that encourages your guests to make their way down the garden path. Then, after a warm summer's evening spent socialising, you can use your portable lamps to guide you back to the house.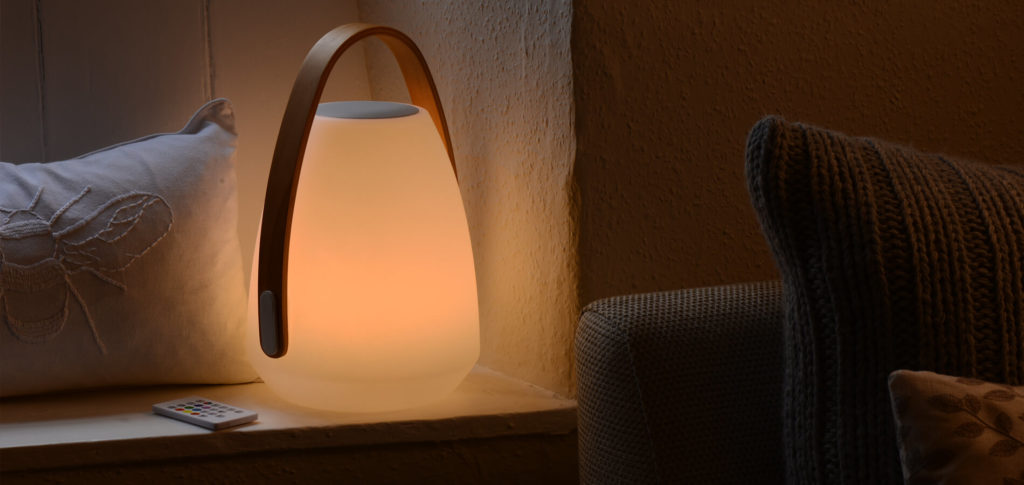 Using candles for summer house lighting
For a truly atmospheric ambience, why not use candles to light your summer house? Place a few strategically, and safely, around your summer house to create a romantic retreat, cosy spot for catching up or place to unwind. Not only will scented candles bring a natural glow to your summer house interior, but they will fill it with a beautiful aroma. That's perfect for the first time you use it after winter, or if you simply enjoy a scented candle.