A well-positioned mirror can work wonders for a room, transforming it into a bright and open space. To help you on your interior design journey, we've compiled some of our favourite ways to style mirrors in your home.
Make an entrance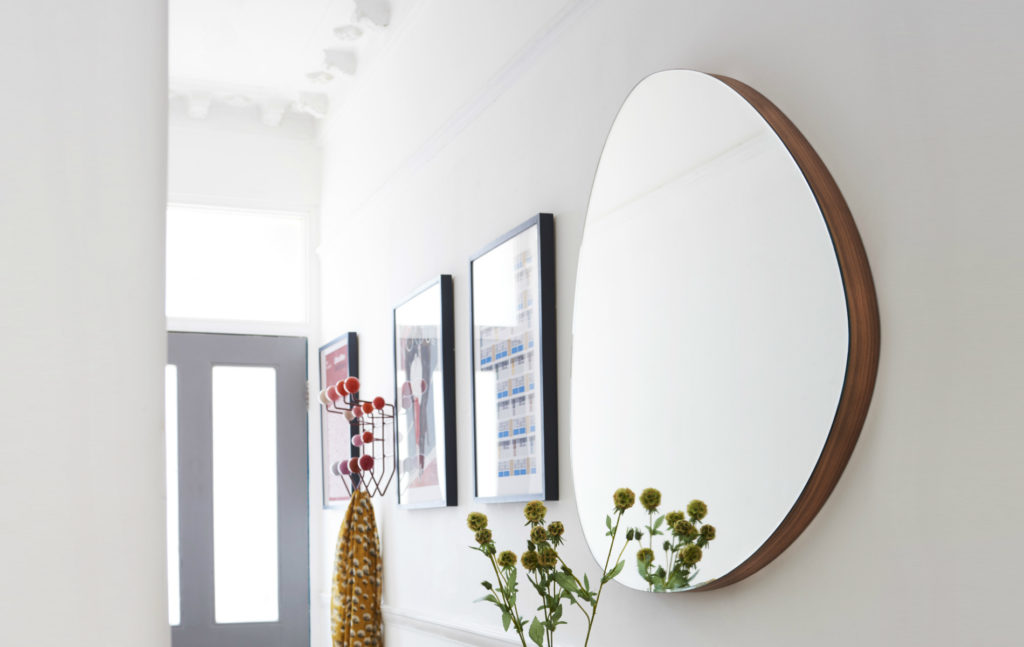 A contemporary mirror in your hallway will make the entrance feel light and airy as soon as you walk in. It also provides the perfect place to pause before you leave the house.
Position your chosen mirror above a slim console table, or place a floor-length mirror at the end of the corridor to elongate the room.
Now, thanks to the Heal's Designed By You collection, you can step into the shoes of designer and create the perfect mirror for you. Find out more here.
Brighten up the room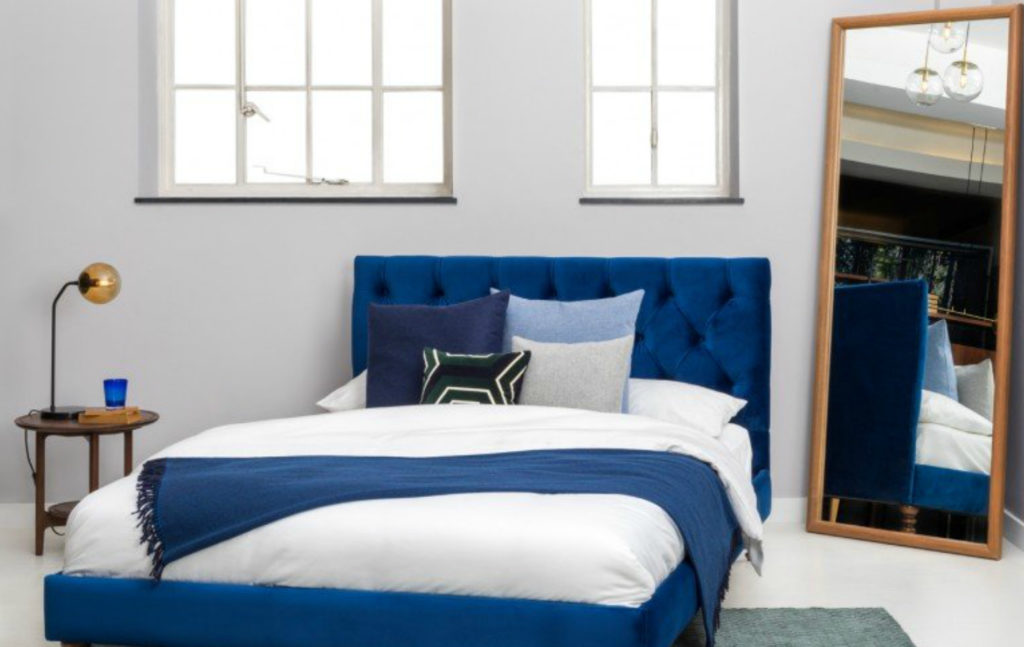 Struggling to bring natural light into a dark space? A carefully positioned mirror could be just what you need.
Use a leaning mirror to capture the sun at the right angle and bounce light back into the room. Alternatively, affix a mirror to the wall opposite the window to reflect light back into your space.
Paired with warm lighting and delicate curtains, your home will be feeling brighter in no time at all.
The illusion of space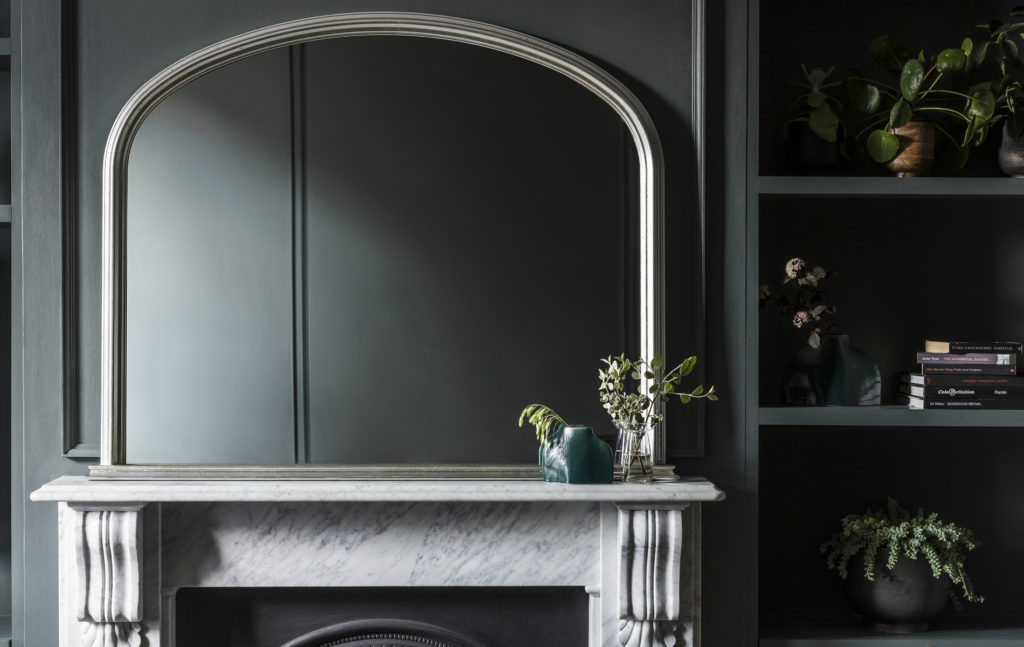 When positioned well, mirrors can be used to open up a room and as such make it feel larger and create the illusion of space.
By affixing a large mirror above the mantelpiece or sofa you can elongate the room and make it seem larger than it is on paper. It also lends an opulent finish to the room.
Opt for contemporary designs or a more traditional flourish, as we've shown here with the Classic Overmantle Mirror.
Additional storage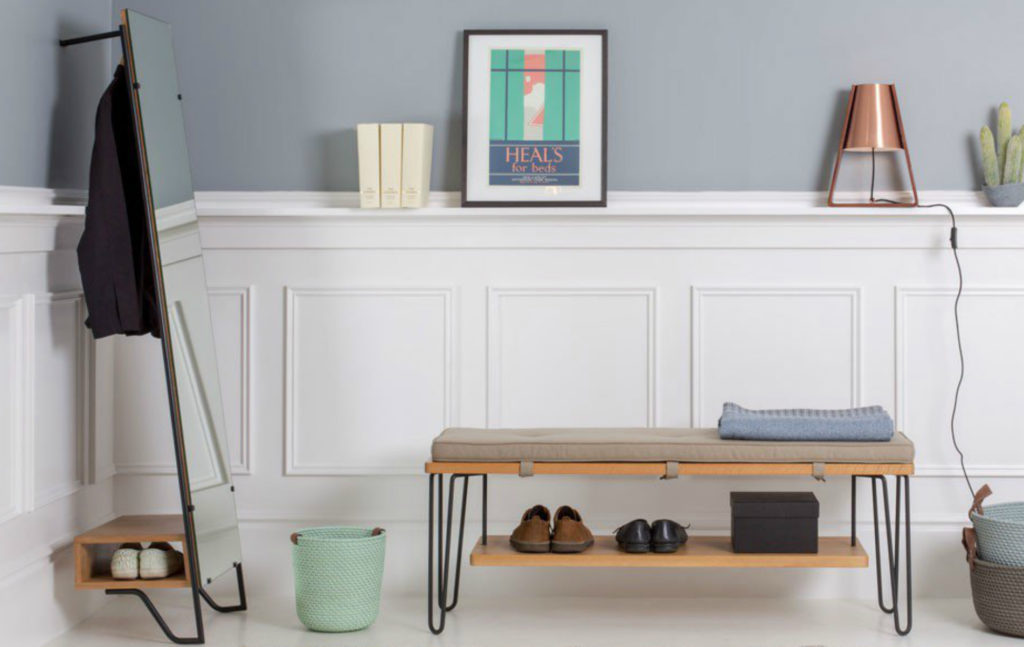 Whether it's in your bathroom, dressing space or bedroom, a mirror is a clever way to conceal additional storage. For example, the Brunel Lean Mirror boasts a small shelf for shoe storage and a hanging rail for clothes.
In addition to providing some much-needed storage, these designs provide a practical place to get ready and brighten the room.
Artistic statement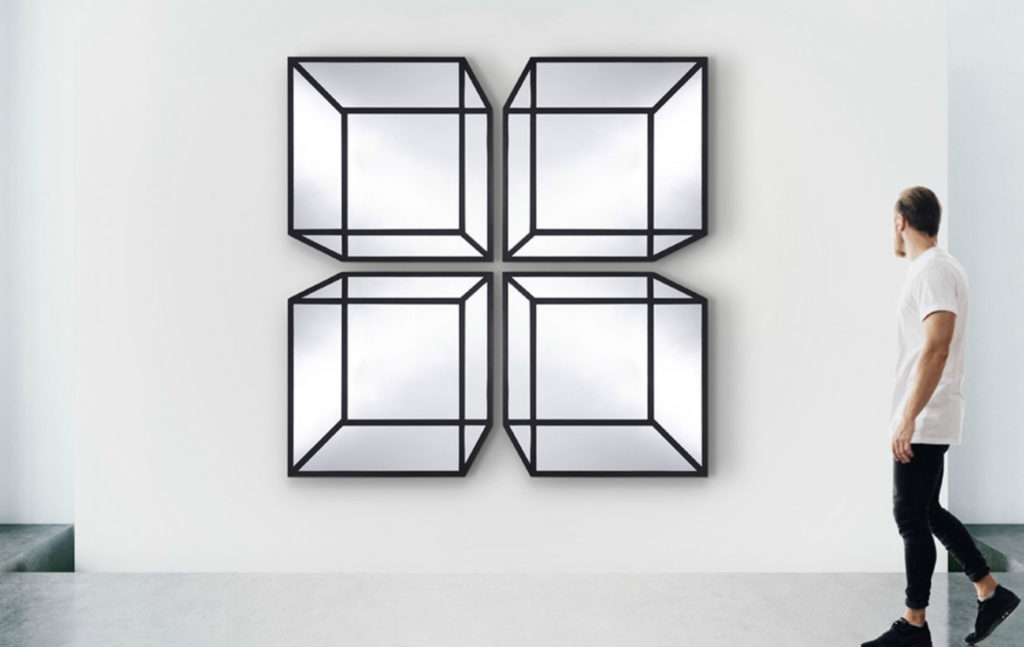 Creating a statement piece of wall art doesn't stop with prints, posters and frames. A decorative mirror such as this one from Homka will add an extra level of intrigue to your room.
Sophisticated splashes of colour, integrated lighting and architectural shapes all present playful options depending on your space. One of our favourite ways to style decorative mirrors is to arrange different finishes in a cluster on the wall.
The added bonus of decorative mirrors is that they also bring light and the illusion of space into a room.
What's the best way to clean a mirror?
Smudged fingerprints and specks of dust are less than desirable when it comes to mirrors. Luckily, it's an easy thing to fix using items you'll already have in your house.
If there are more stubborn marks, start off by tackling them using a cotton pad and some rubbing alcohol. Next, use your glass cleaner of choice and a microfiber cloth to clean the mirror, moving from top to bottom.
Whilst this advice will be suitable for many mirrors in your home, always check its individual care instructions first.