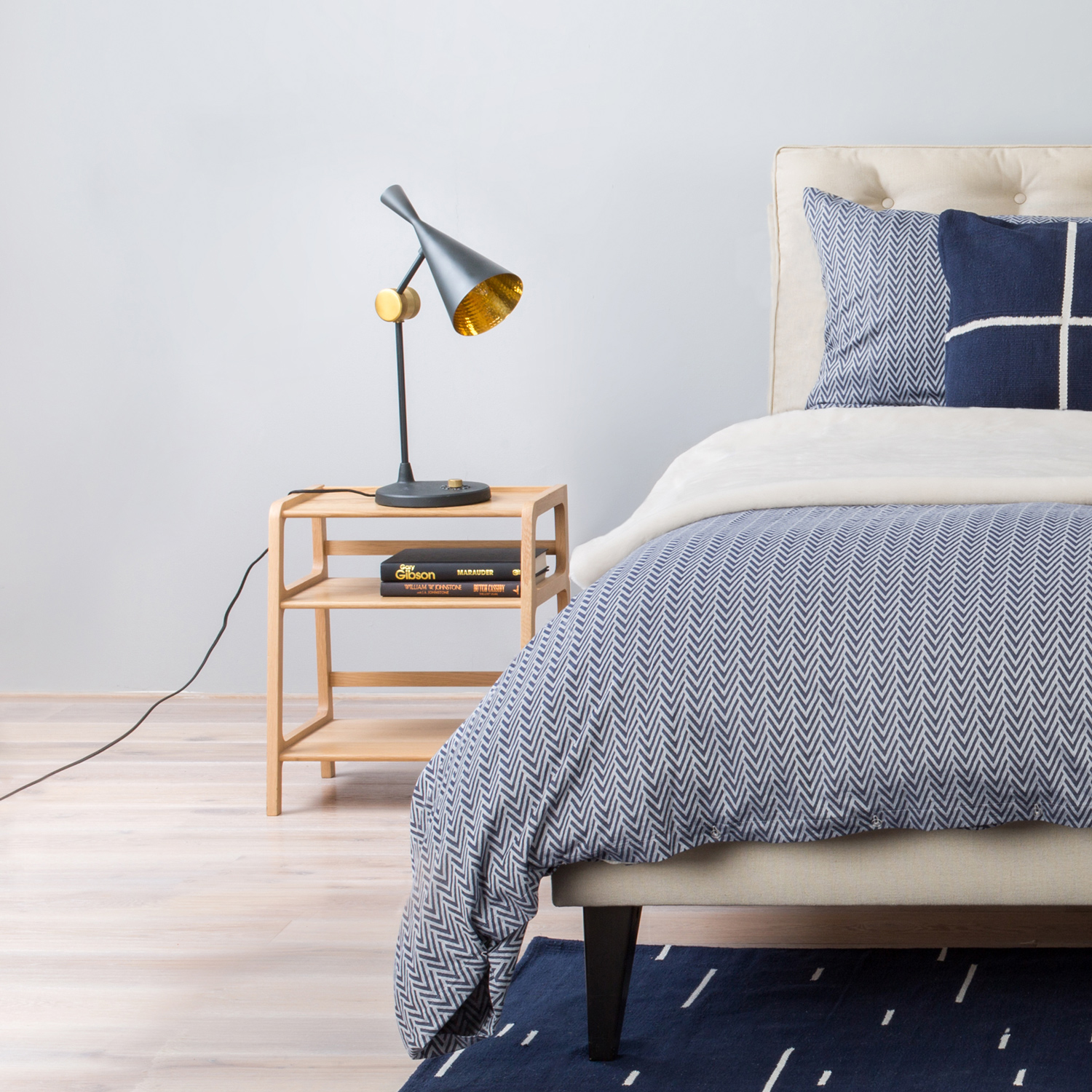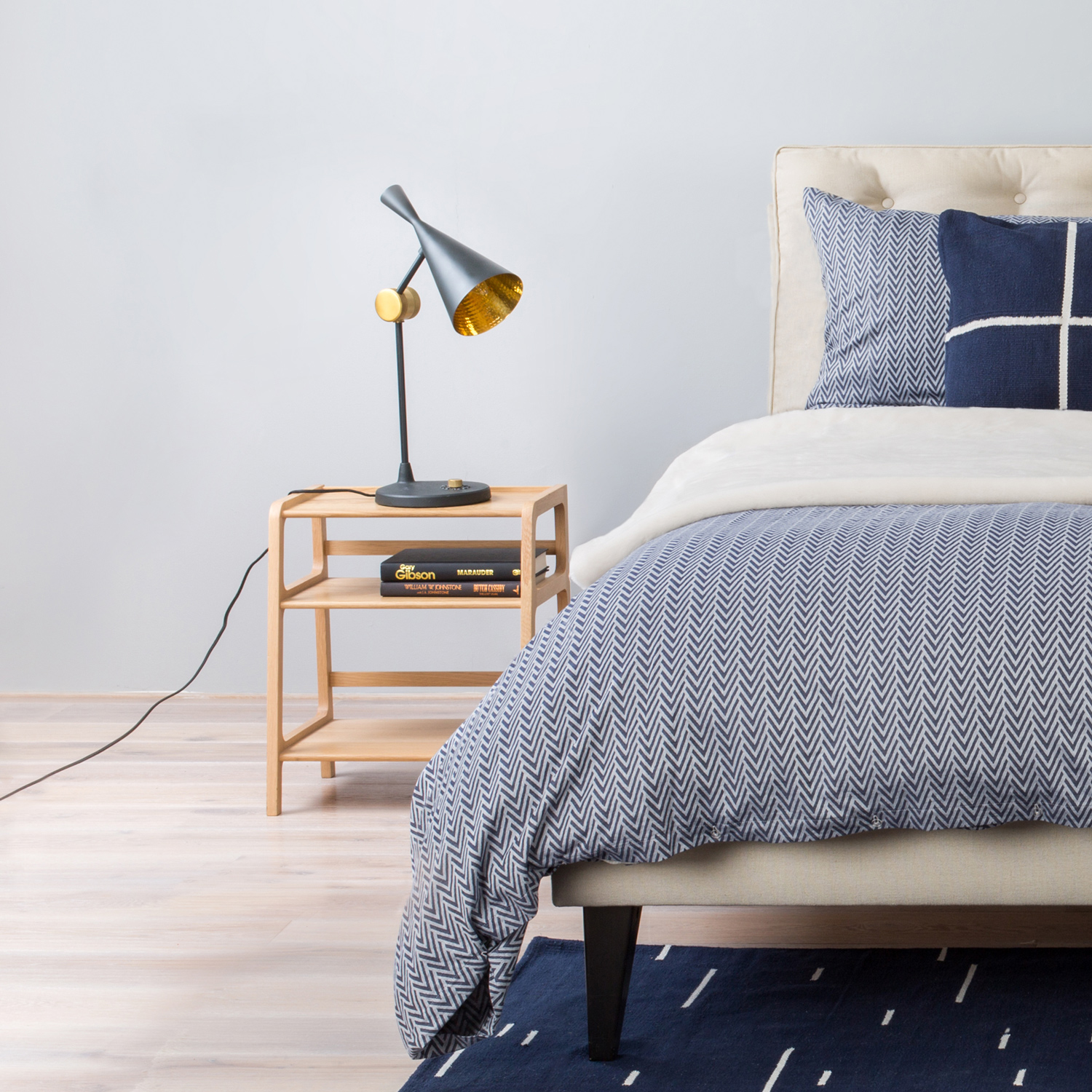 Always by your side when you doze off or rise and shine, we give the modern bedside table the love it deserves with six beautiful ideas for you to try in your bedroom.
Sure the Bedside Table is a handy place to pop a glass of water, but it can be so much more. From space saving storage to a podium for your designer reading lamp, this often overlooked piece of furniture can add a real accent to the bedroom or the perfect complement to your bed. Take a peek at six of our favourite stand-out standalone designs.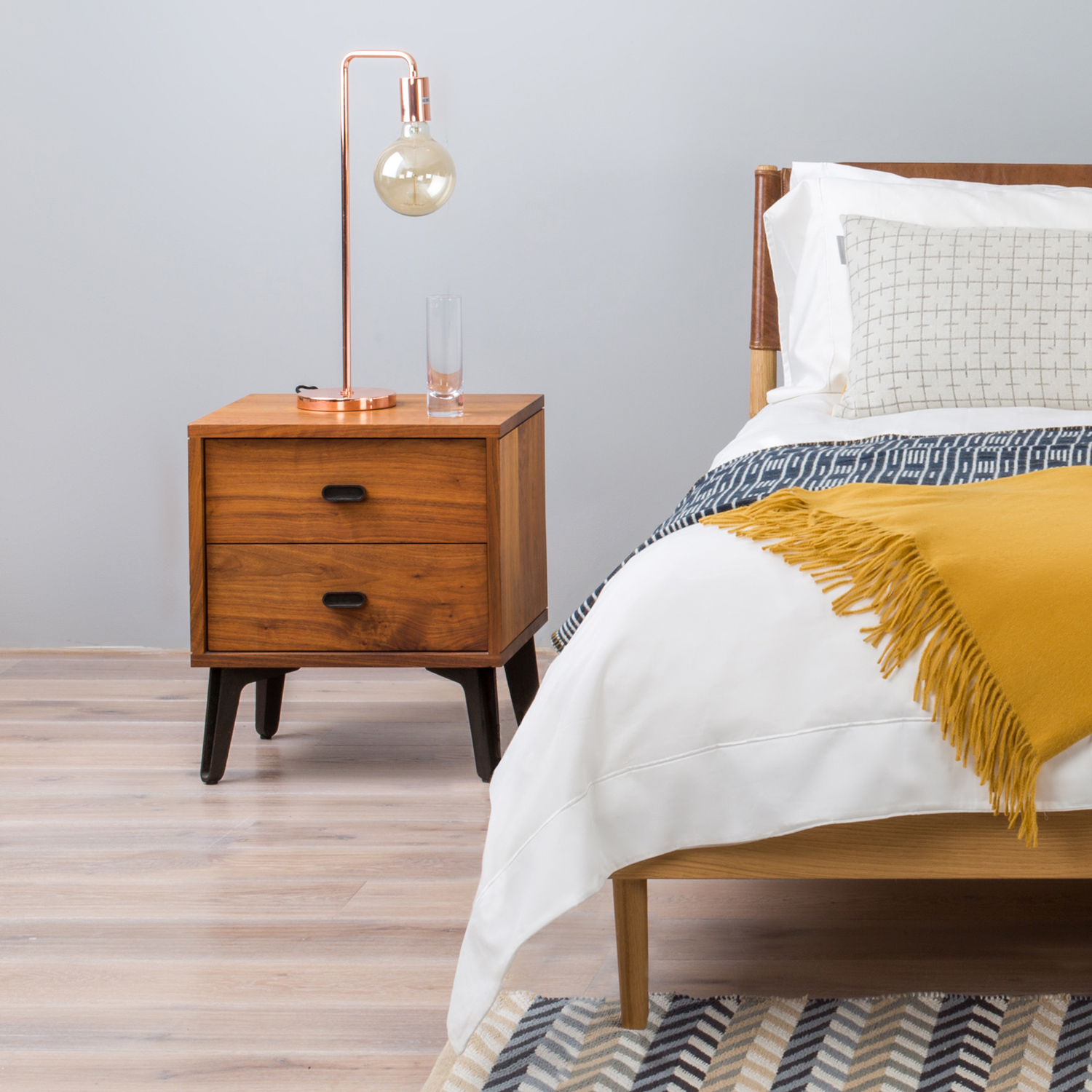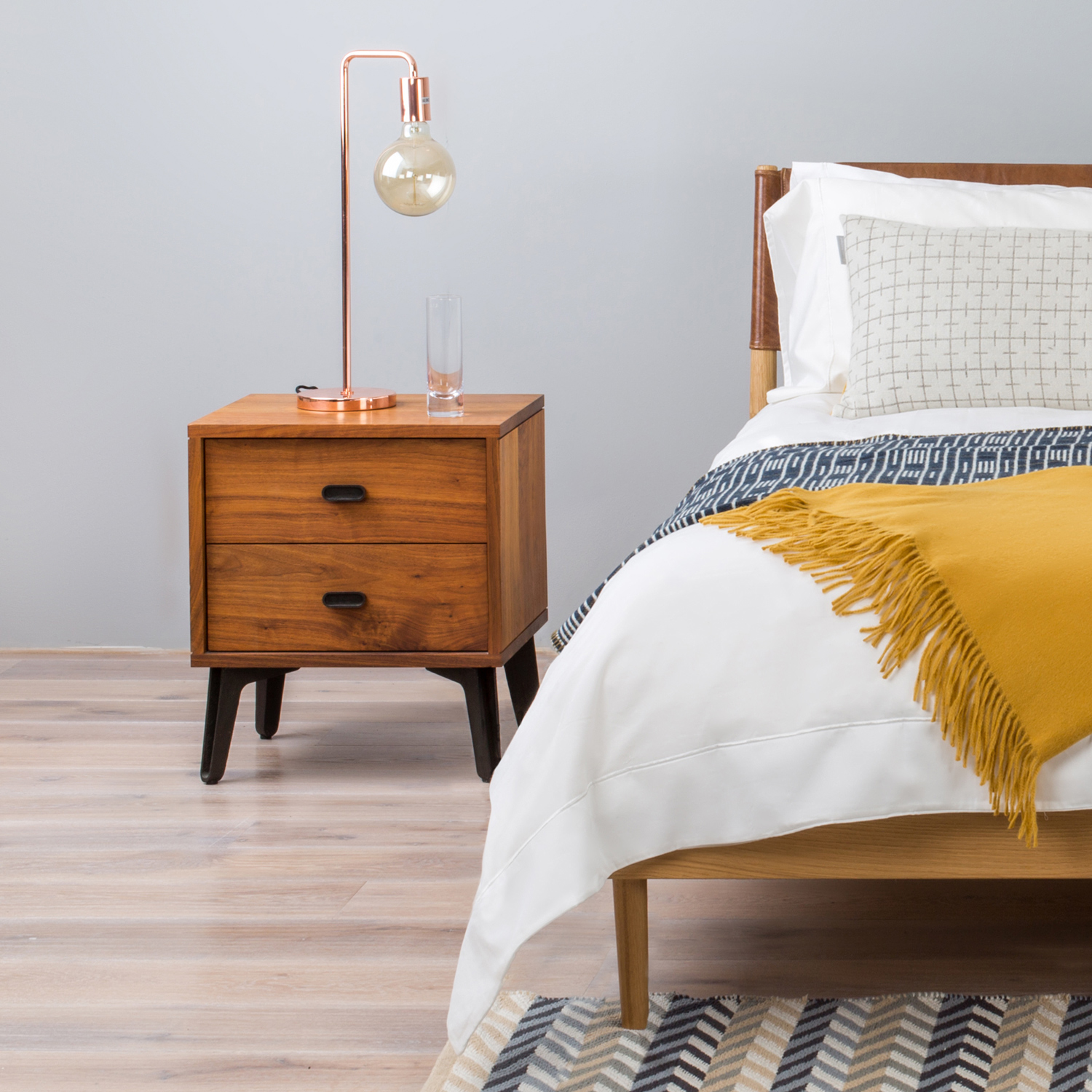 On paper Matthew Hilton's juxtaposition of industrial cast iron legs and opulent walnut carpentry shouldn't work, but it's hard to deny that the compact two drawer McQueen Bedside Table isn't a thing of real beauty. In keeping with the industrial feel, we've topped with our Junction Table Lamp in copper and placed alongside the Nordic King Size Bed.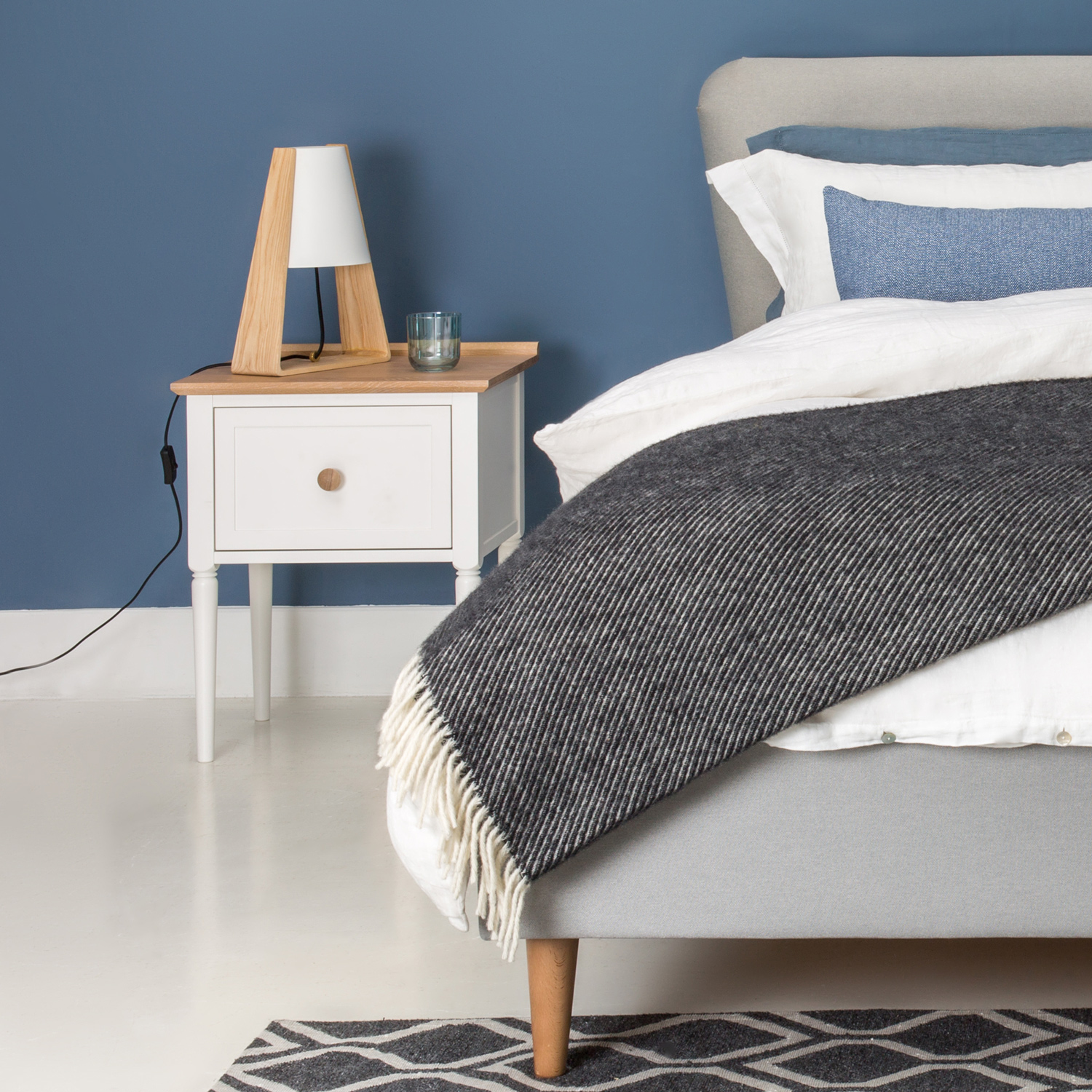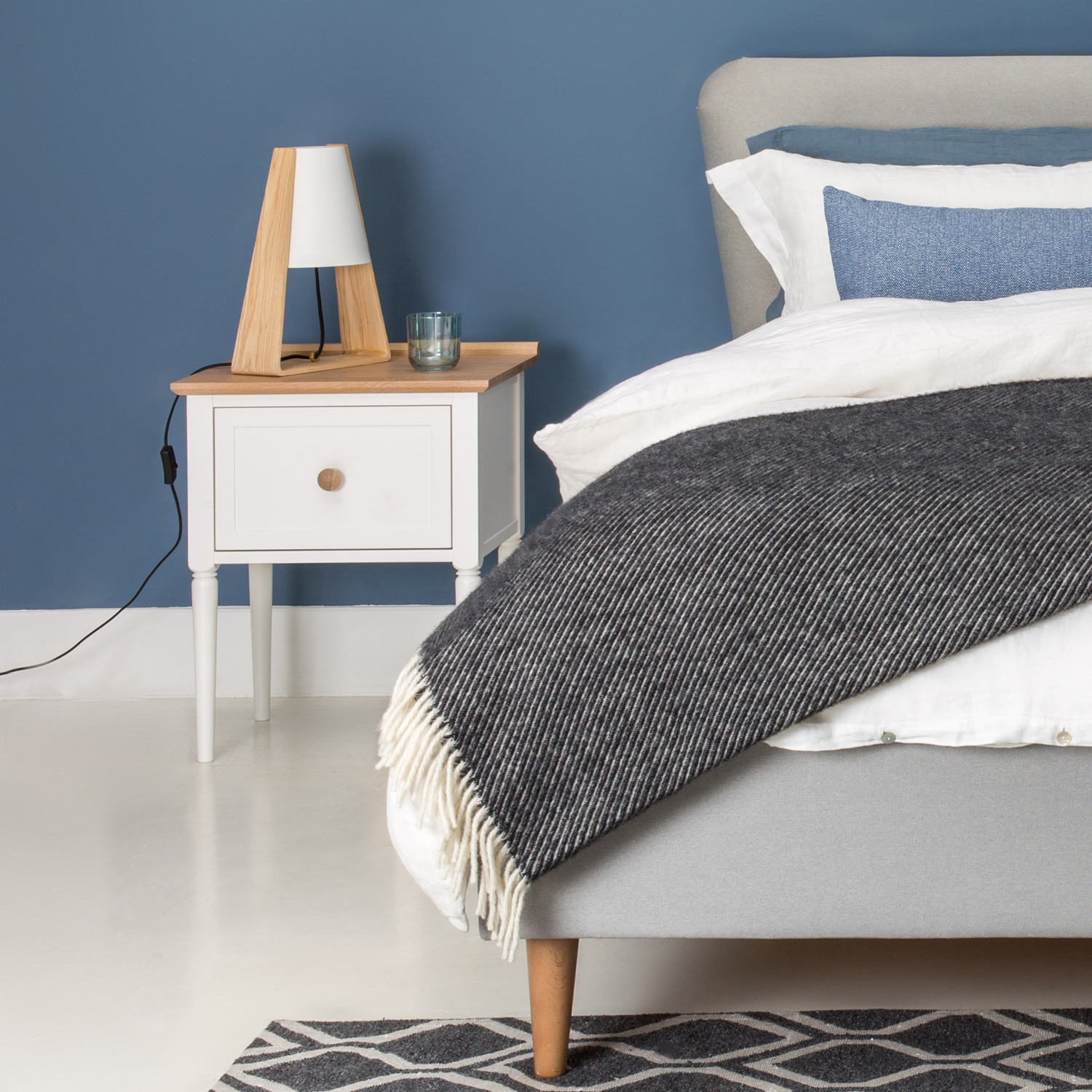 Matching a traditional silhouette with contemporary minimal palette, the Pinner Bedside Table in flint white makes for a harmonious interior design alongside our Bardot Bed. The Bend Table Lamp adds a modern counterpoint without disrupting the theme of clean, natural finishes.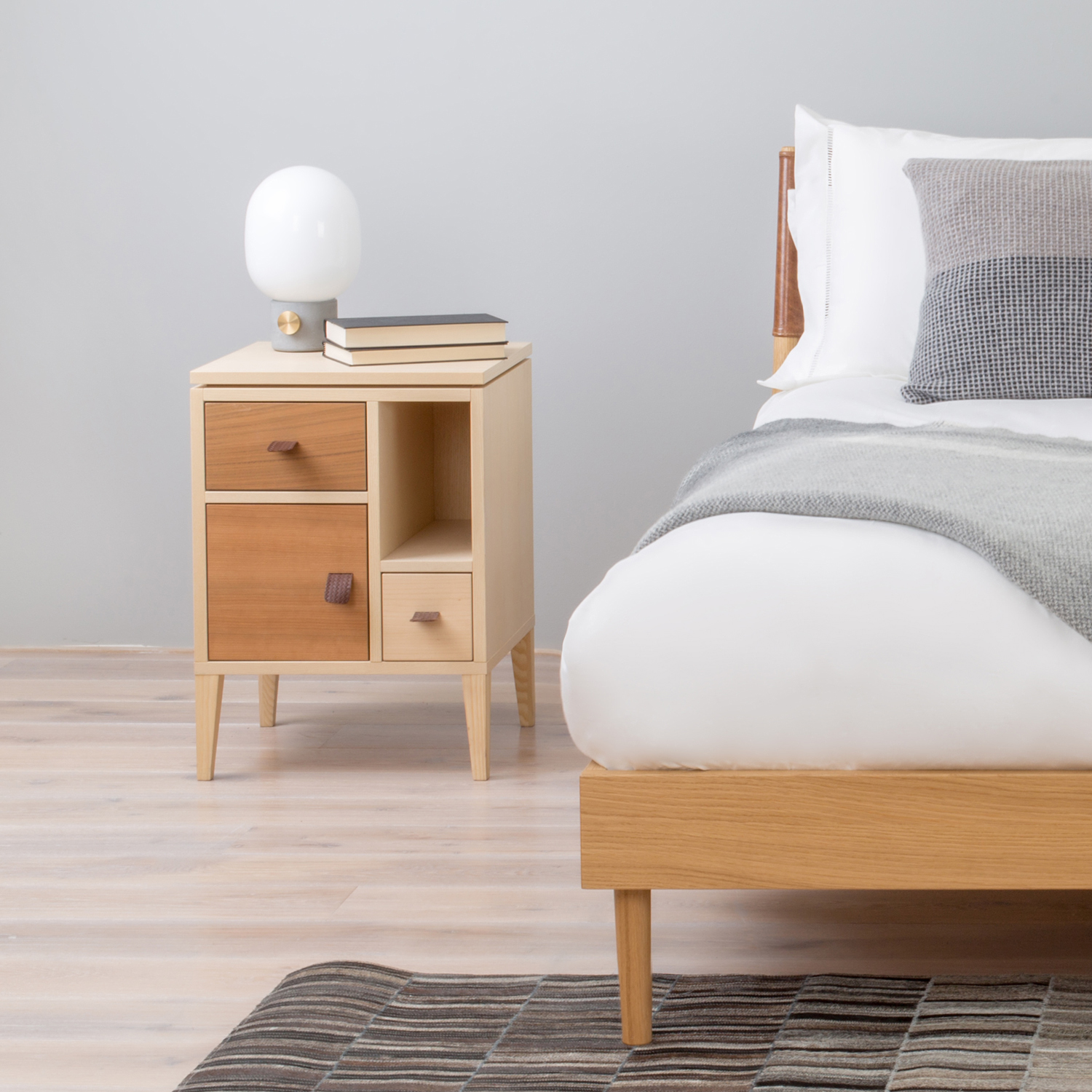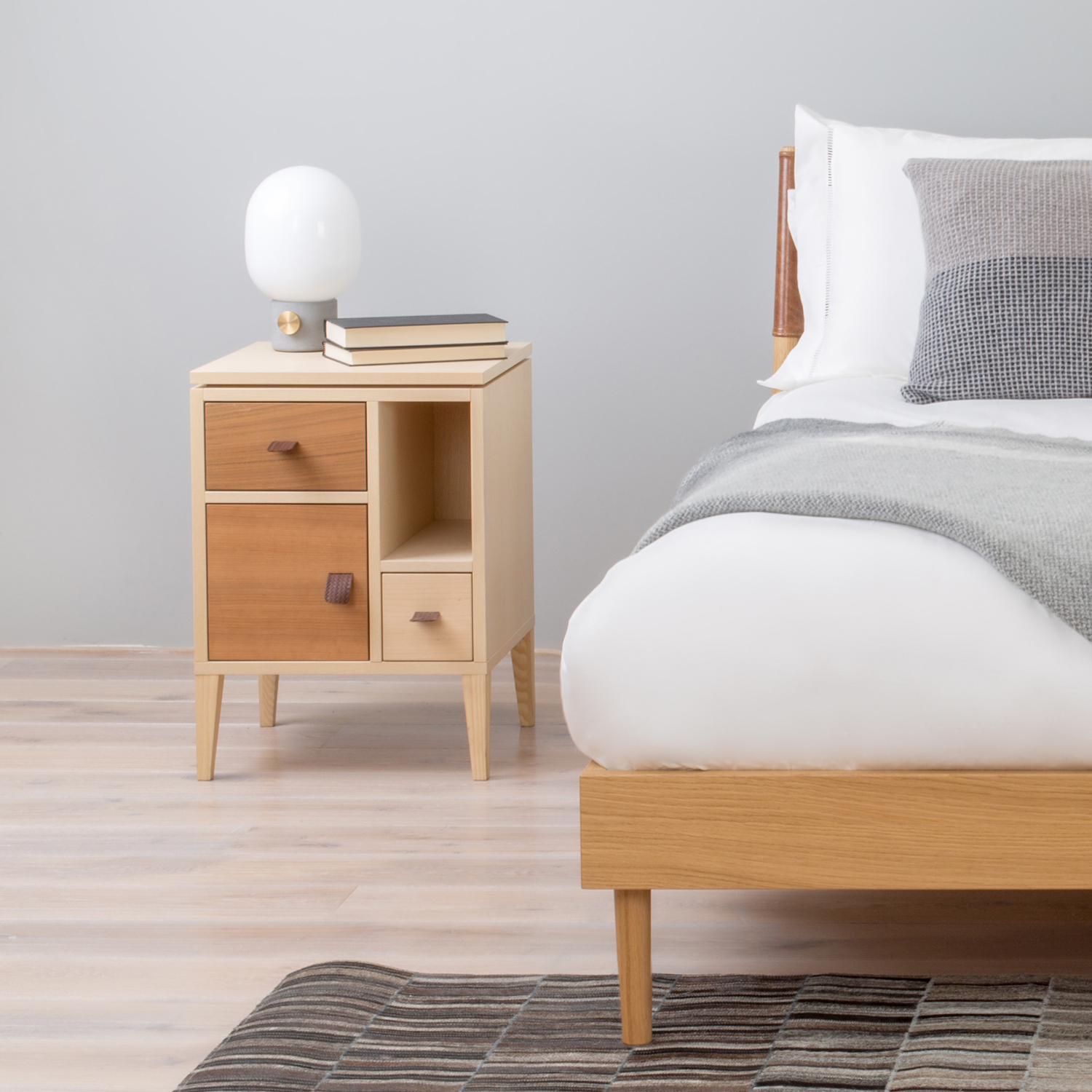 The perfect way to instantly add some character to your bedroom, we love the Nordic Bedside Tables mix of timbers and odd shaped cupboard and drawers. In keeping with the Scandi aesthetic, we've placed the JWDA Table Lamp by Danish brand Menu atop it's natural oak surface.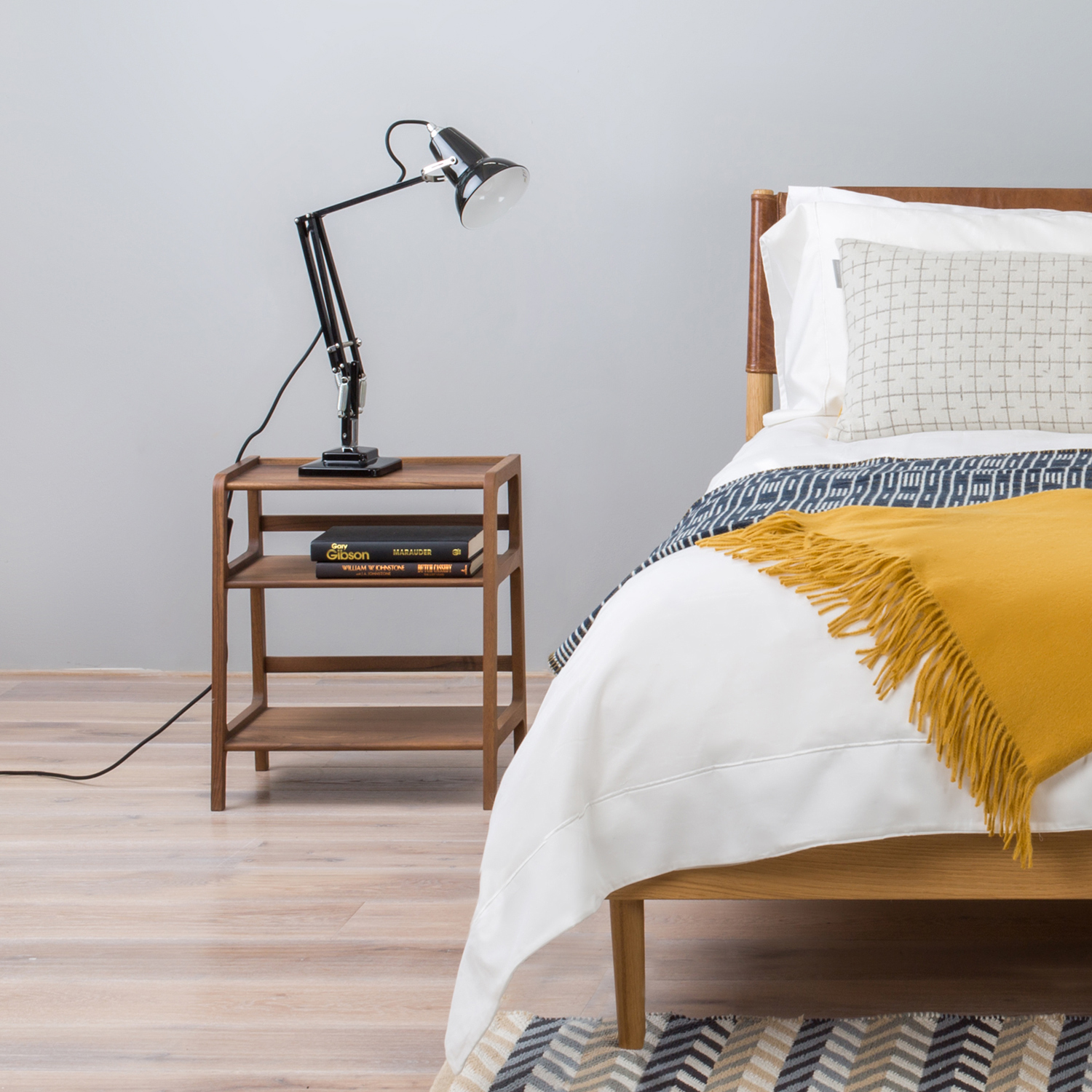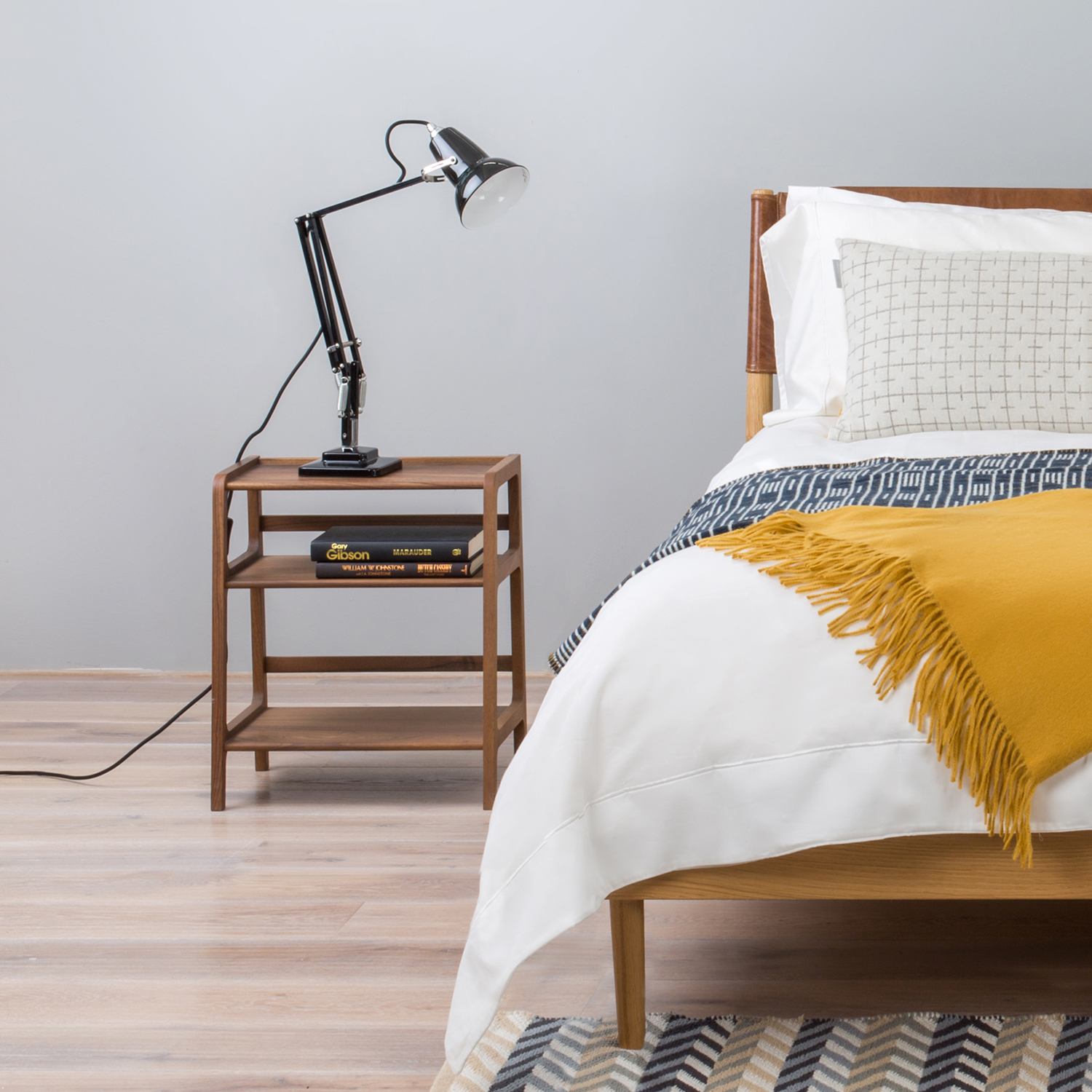 The open and airy design of the Agnes Side Table is inspired by sixties Scandi furniture but still feels fresh within a modern bedroom setting. To match it's heritage feel we've add the iconic Anglepoise Original 1227 Mini Desk Lamp, providing some articulated lighting to your bedtime reading.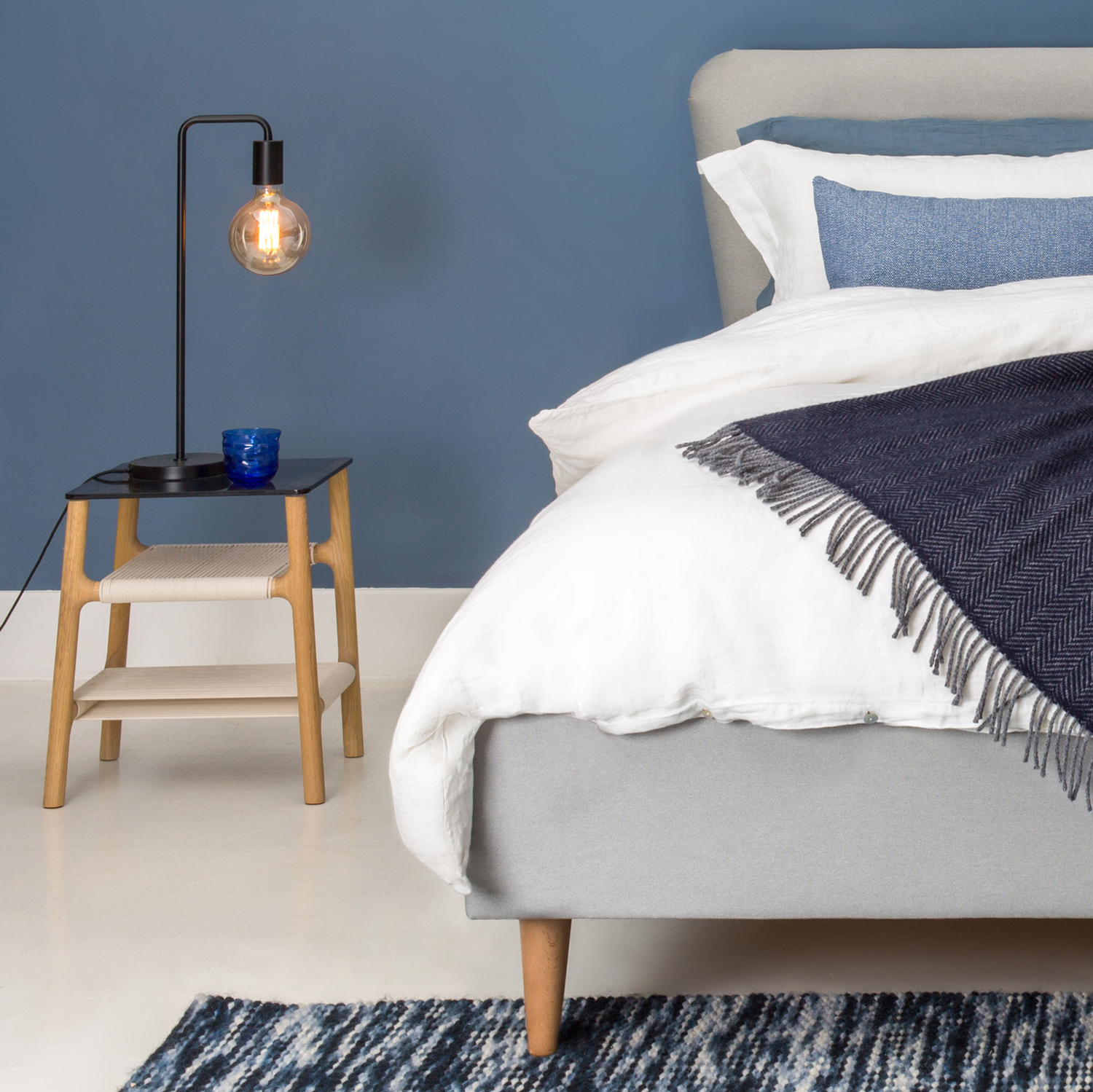 Though designed primarily for the living room, the Fawn Side Tables mix of smooth solid oak frame, smoked glass top and fabric band shelving provides a graceful yet contemporary touch to the bedside.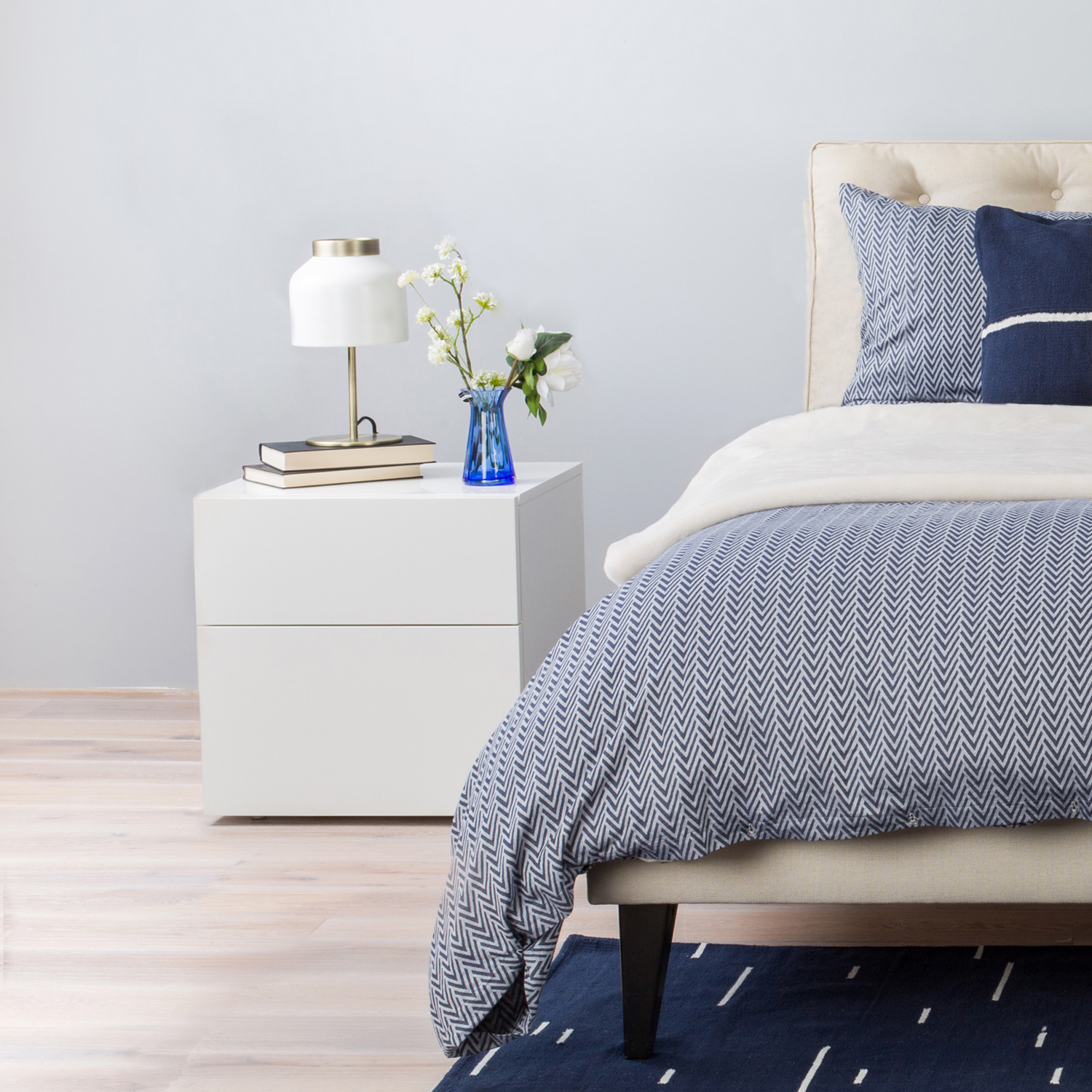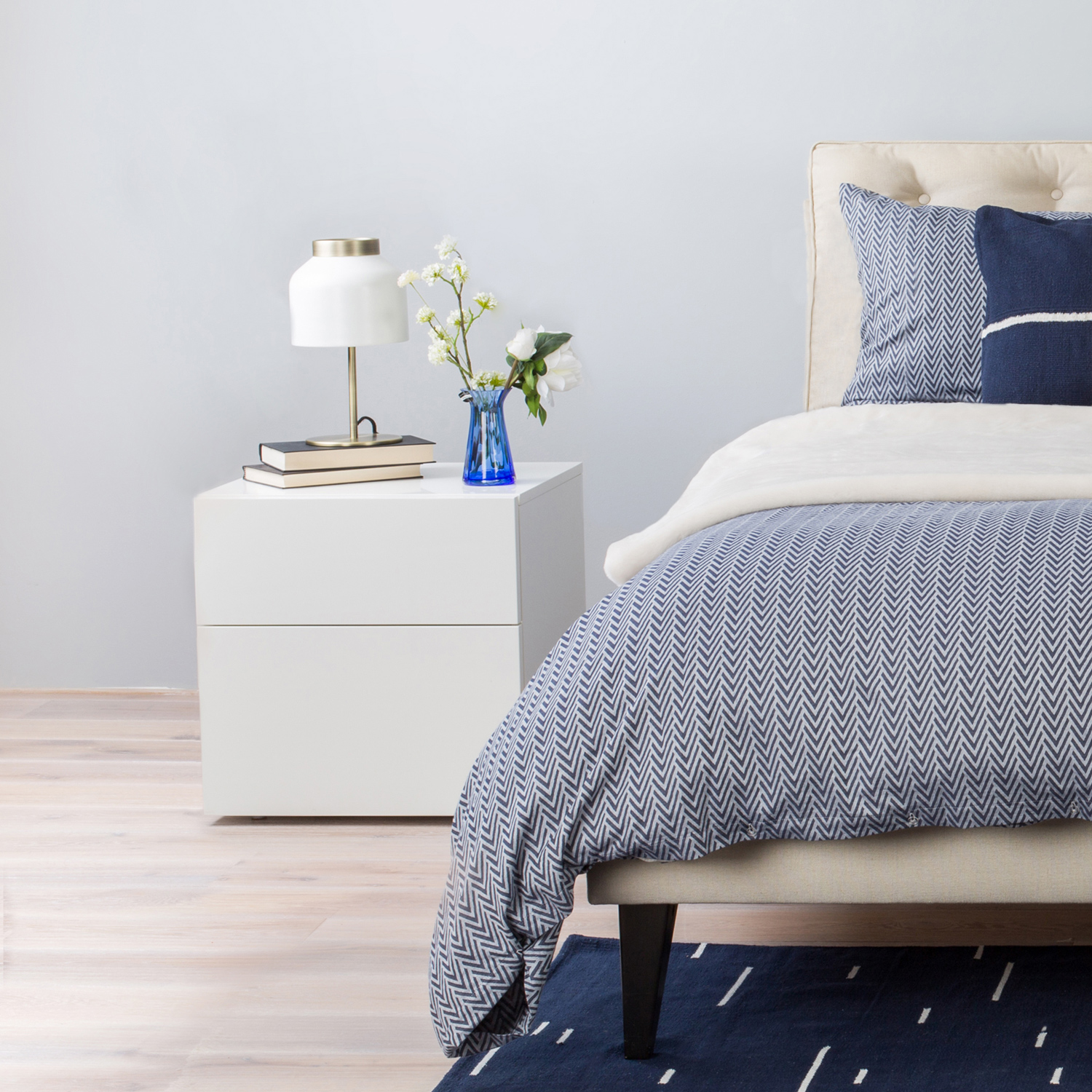 Minimal design reaches its logical conclusion in the Space 2 Drawer Bedside Unit – it geometric lines are maintained through a clever push button opening mechanism on each drawer which erases the need for handles. The simple silhouette of the Crawford Table Lamp in white is an obvious but satisfying fit.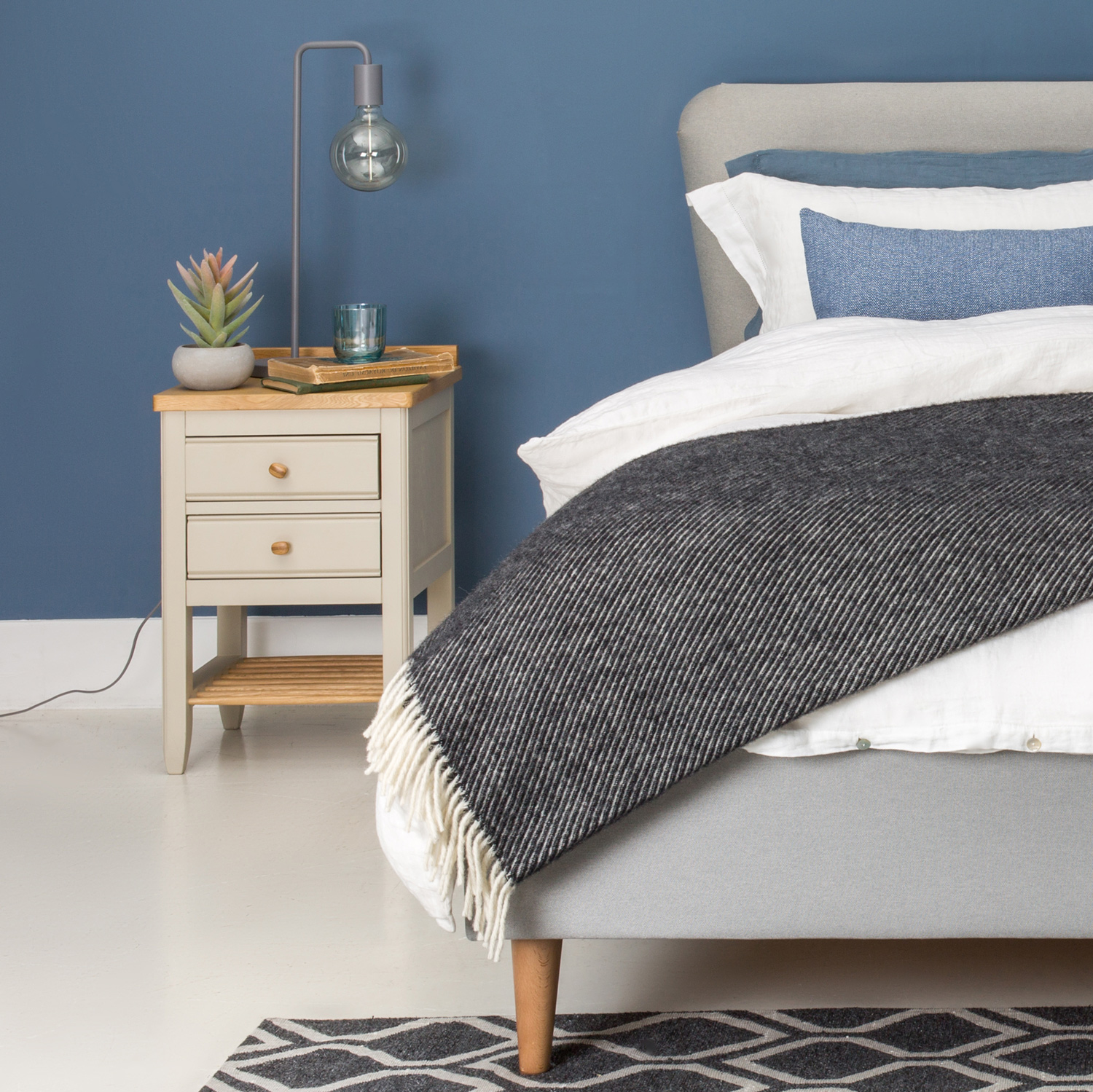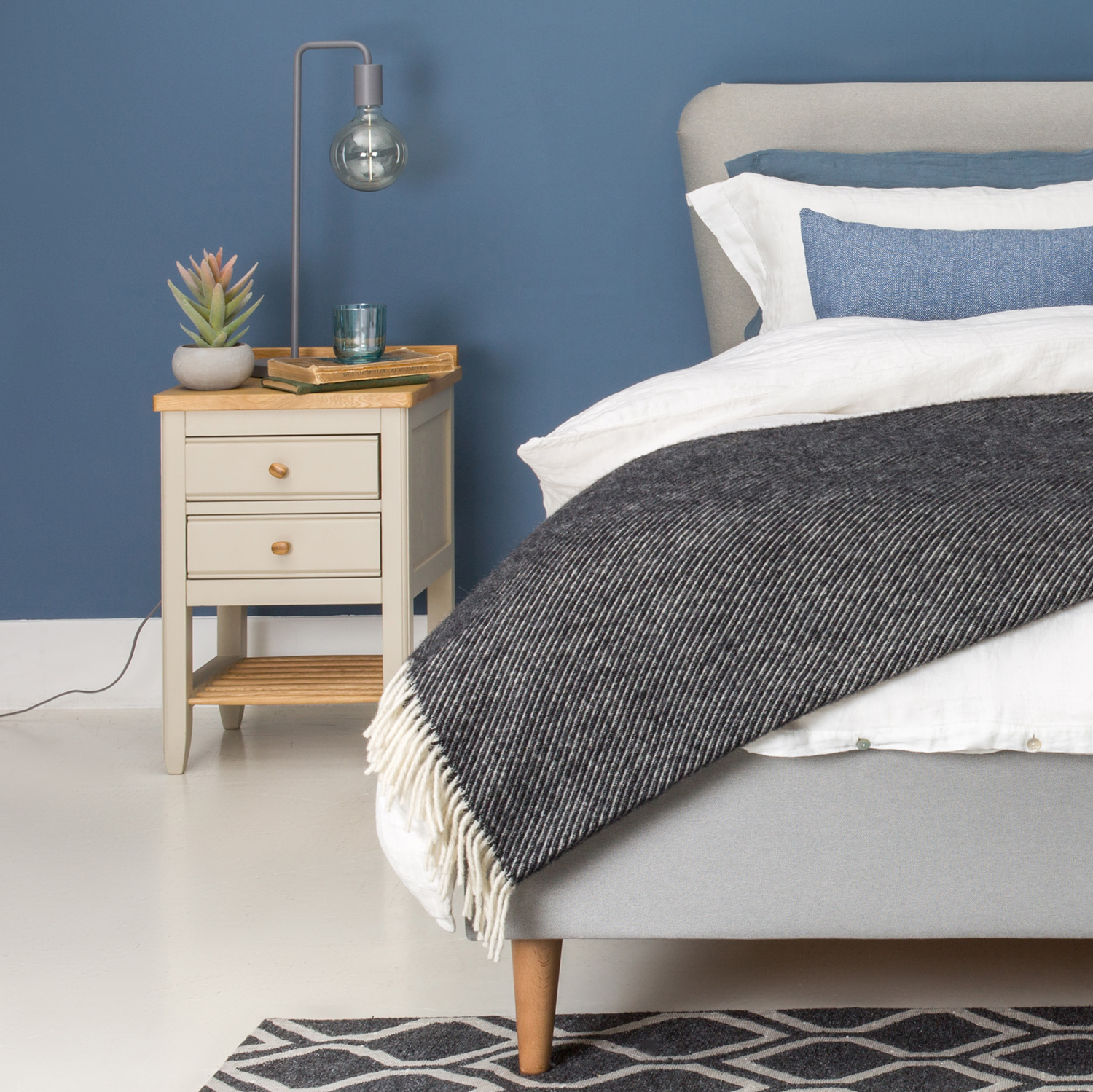 Ercol's classic Pinto range translates English windsor furniture into a soothing Bedside Table. The spindle like shelf and turned handles in oak are a beautiful contrast to the off white finish as is the industrial Junction Table Lamp in grey.