We welcome luxury chocolatier, Prestat, to our flagship store who bring plenty of their signature charm to Tottenham Court Road.
–
Founded in 1902 by French chocolatier, Antoine Dufour, Prestat has had a rich 115-year history. Dufour came from a line of premium confectioneries who produced the very first truffle in 1895. Despite changing hands a number of times since Prestat has remained consistent in its excellence.
The brand has a twice been awarded the Royal Warrant and has had a steady stream of famous customers, from Sarah Bernhardt to Rod Stewart and Sir Paul McCartney.
Perhaps one of its most famous supporters was Roald Dahl who wrote in his autobiography "I do so adore chocolate truffles, as Prestat makes them."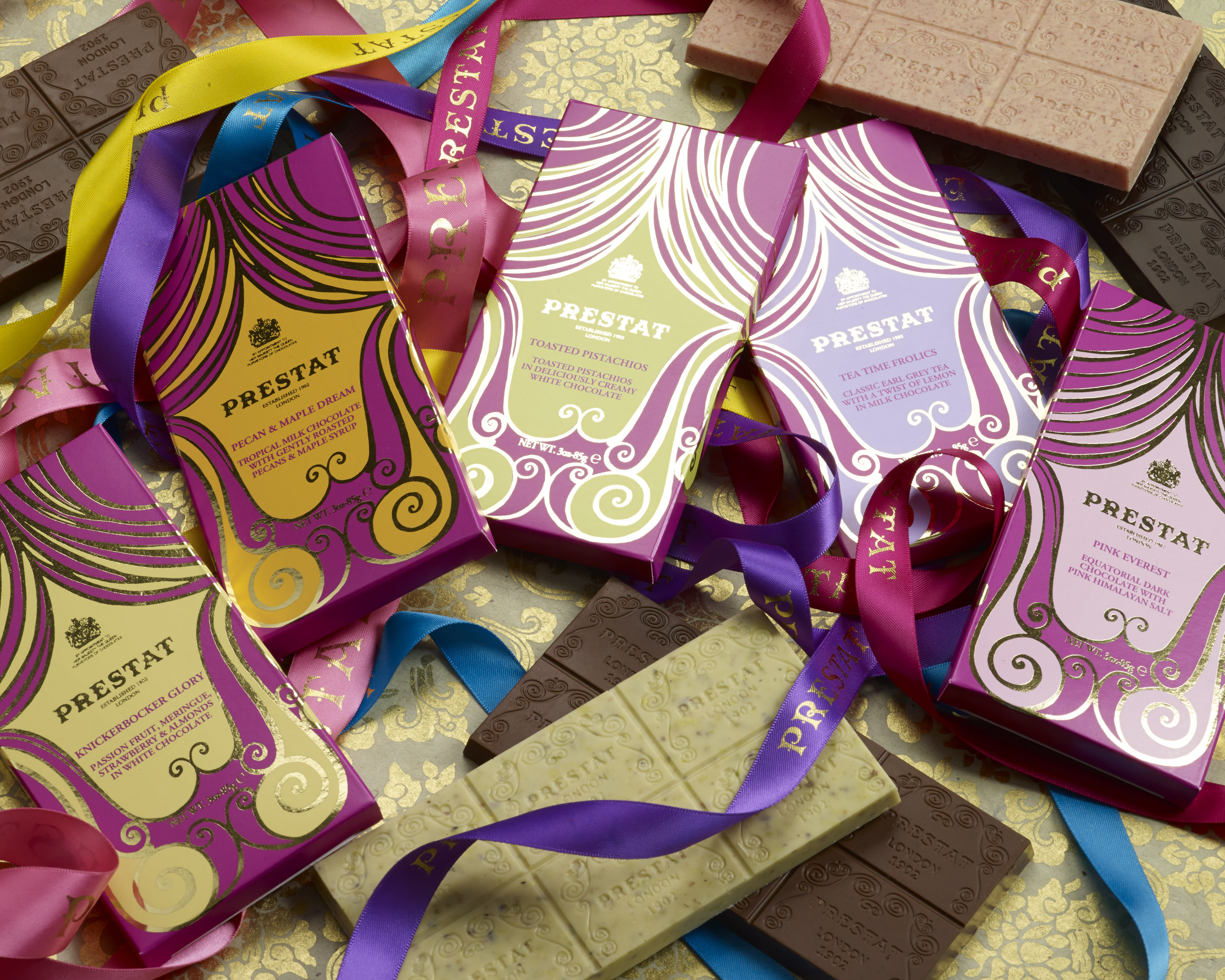 The chocolate is often cited for inspiring his most celebrated story, Charlie and The Chocolate Factory and he even made the Prestat truffle the centrepiece in his novel, My Uncle Oswald. In the book, a raucous comic romp, a love potion hidden inside Prestat truffles is secretly fed to Europe's monarchs.
Despite being founded by a Frenchman, Prestat has a quintessential British charm – colourful packaging and inventive flavours give it a unique eccentricity and cement its reputation as a serious chocolatier with a sense of humour.
A small team of expert chocolatiers hand-finish every chocolate, making up to 60,000 every day, and their wide variety of unconventional flavours – London Gin and Banoffee to name just two – keep its loyal customers coming back for more.
Be sure to stop by the Cabin in our TCR flagship store to try free samples and explore their sensational chocolates.