The French capital is the centre of effortless, luxurious style, from fashion to furniture. So, it's no wonder you might want to bring elements of Parisian style into your own home.
Over time, French style has shifted from gilded furniture, chandeliers and rich tapestries, becoming somewhat more pared back. Today, the look can be achieved by combining traditional styles with modern touches. Think decorative ceiling moulding contrasted with a bold rug for a uniquely Parisian flair.
Even if you don't have a high-ceilinged apartment and a Juliet balcony, there are still ways to channel Parisian style.
The equivalent of a statement lip
Parisian style is all about making statements, whether it's understated or out there. Like a bold lip, there's always room for a stand-out sofa. Like in this photo, opt for a sofa that complements your space. Here, the canary yellow colour pairs perfectly with the herringbone floor and is accented by accessories throughout the room. With such a bold sofa, keep the walls and fixtures light.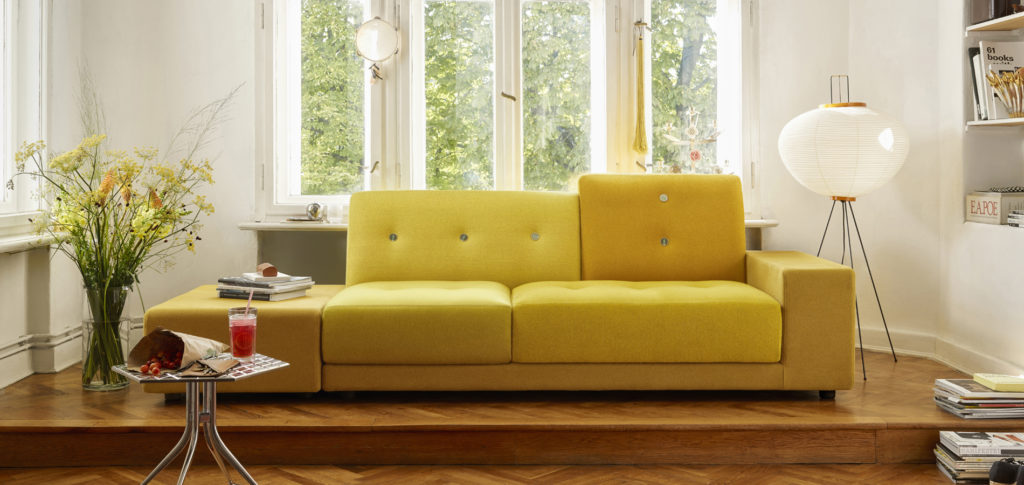 Out-there shapes
Parisian style is all about being yourself. So, when it comes to your furniture choices, don't shy away from bold shapes and colours. In this shot, Ligne Roset's Togo Sofa fulfils both criteria. Again, when opting for a bold colour, use neutral hues around the rest of the room. However, even in cream upholstery, the Togo Sofa still packs a punch.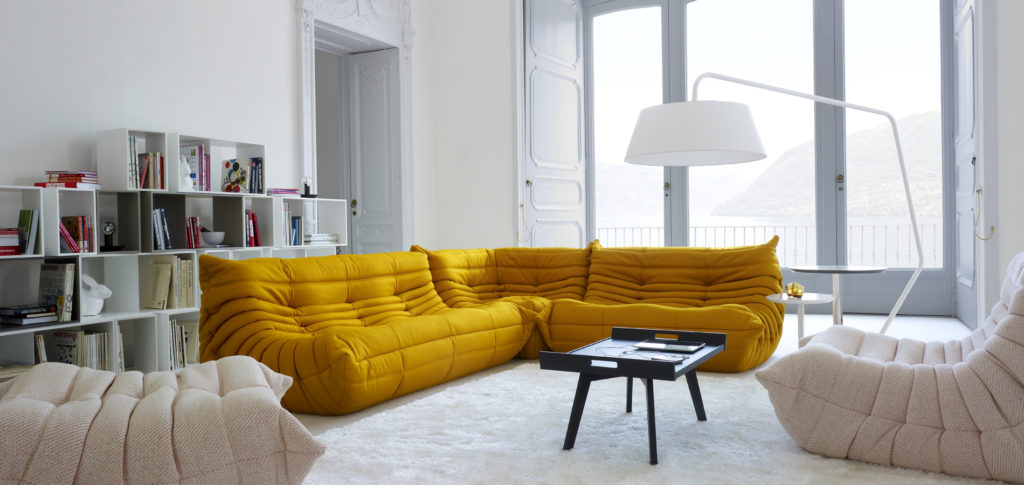 Modern elegance
Despite being separated by just a slim stretch of water, Parisian and British architectural styles vary widely. However, if you're lucky enough to have original features like stone floors and huge windows, then definitely make the most of them. Choose pared-back, modern furniture that enhances a room rather than overwhelming it. These Ligne Roset armchairs and the statement black bookshelf sit independently in the room, letting its features shine through.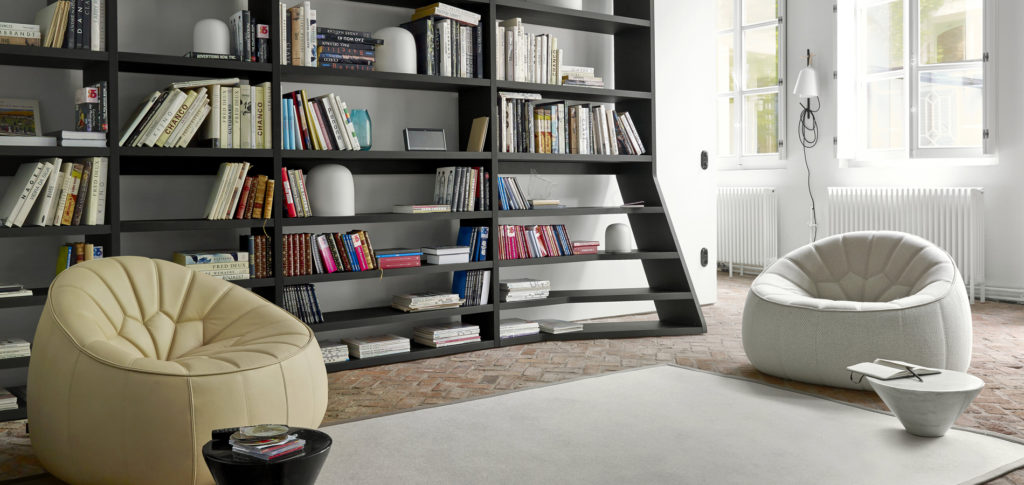 It's all about timelessness
Parisian style isn't about what's on trend. It's about what's going to be on trend for the next fifty years. To get the Parisian look, invest in refined furniture that's well made and sure to last a lifetime. Think premium woods, natural materials and neutral colours. To express a certain je ne sais quoi, scour markets and antique shops for vintage furniture. Well-thought-out vintage additions will lend a sense of history to a space without making it look tired.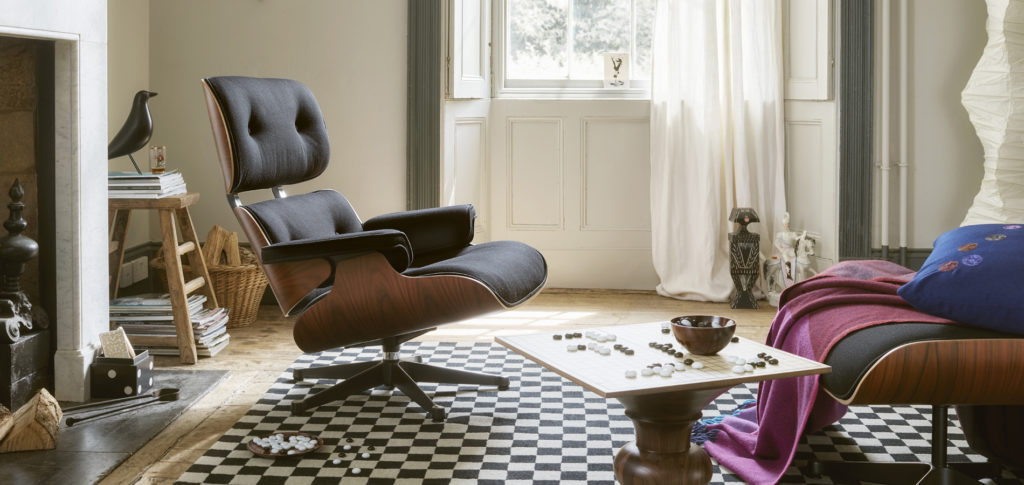 Creatures of comfort
The reason Parisian fashion is so popular is, in part, thanks to the emphasis on comfort. Whilst the stiletto-equivalents of the interior's world still exist, by combining them with comfortable aspects, you create an inviting space. This spacious Mariposa Sofas from Vitra even have adjustable arms so you can customise them for your comfort. We love how they're a similar tone to the walls to keep the room calm and fresh. Note the hard-to-care-for bonsai tree, aka the stiletto of the interior's world.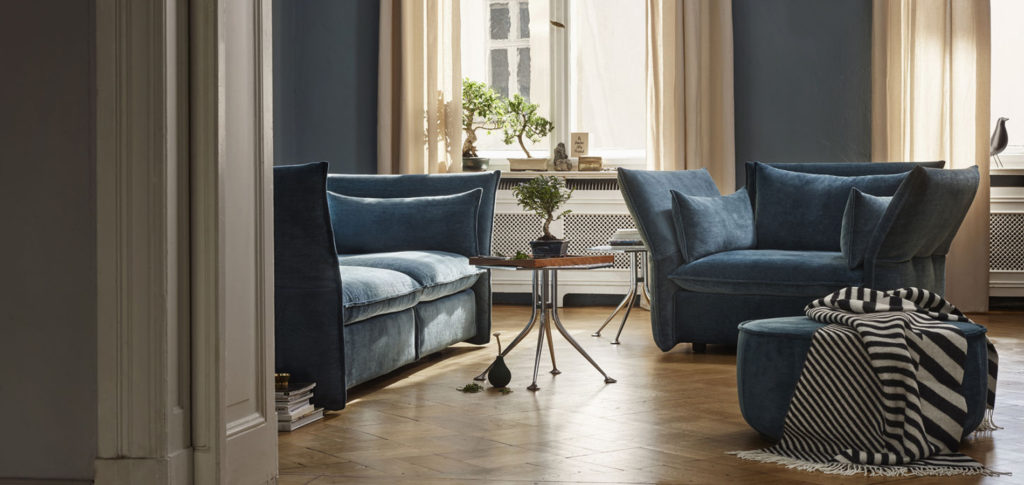 Don't be flashy
When it comes to fashion, Parisians are rarely flashy. Logos are kept to a minimum and wardrobes consist of timeless staples. We suggest doing the same with your interiors. Opt for a few key materials and colours to use throughout your home and stick to them. For example, in this image white marble, natural wood and brass reign supreme. Infuse these throughout the rest of the home for a cohesive, Parisian style décor.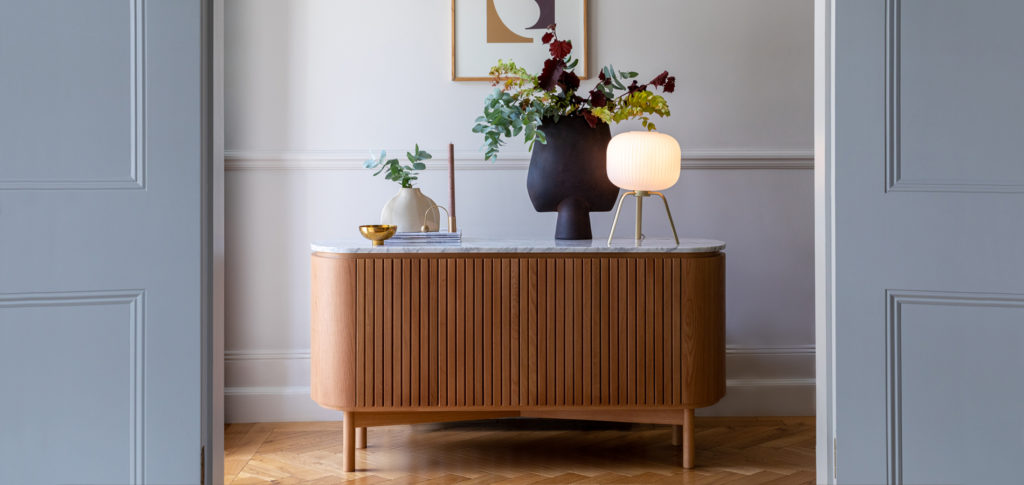 Space to socialise
Britain's reputation for cold weather and rain means Paris' bistro culture is practically non-existent on our side of the channel. Instead, we tend to prefer entertaining in our homes. However, that doesn't mean you can't add some Parisian style to your dinnertime. Opt for classic Picardie Glasses from Duralex and crisp white crockery to enjoy your hors d'oeuvres from. Try to keep table décor simple. However, if you do want to create a centrepiece, channel Parisian opulence with a floral bouquet.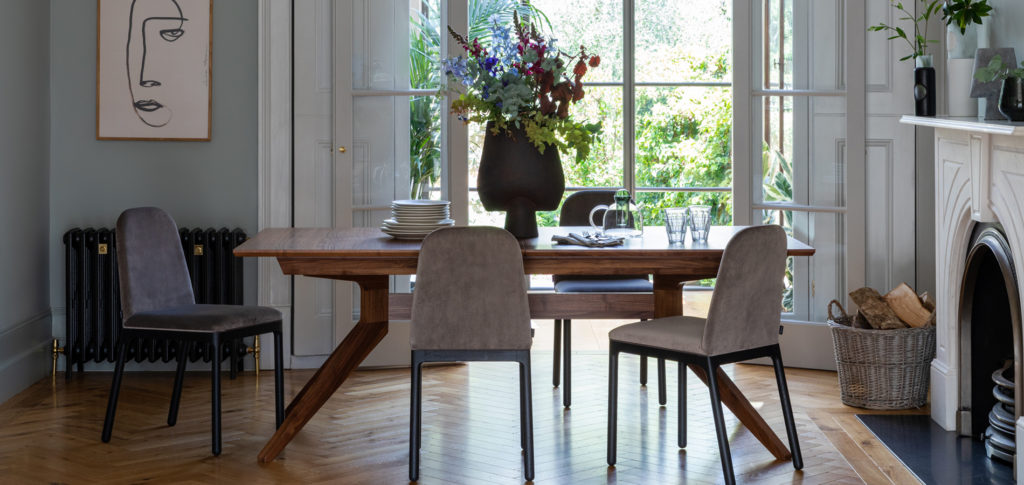 Keep it simple
We love how this image channels Parisian style by combining two similar wood types. Rather than having everything matching perfectly, using similar hues lends a certain nonchalance to the décor. So, although it's clearly been carefully thought out and designed, the space doesn't feel ostentatious. Note the lack of clutter on the shelves and the tonal accessories that have been chosen? These add to the sense of simplicity as they don't stand out in a brash way but still boast design kudos.