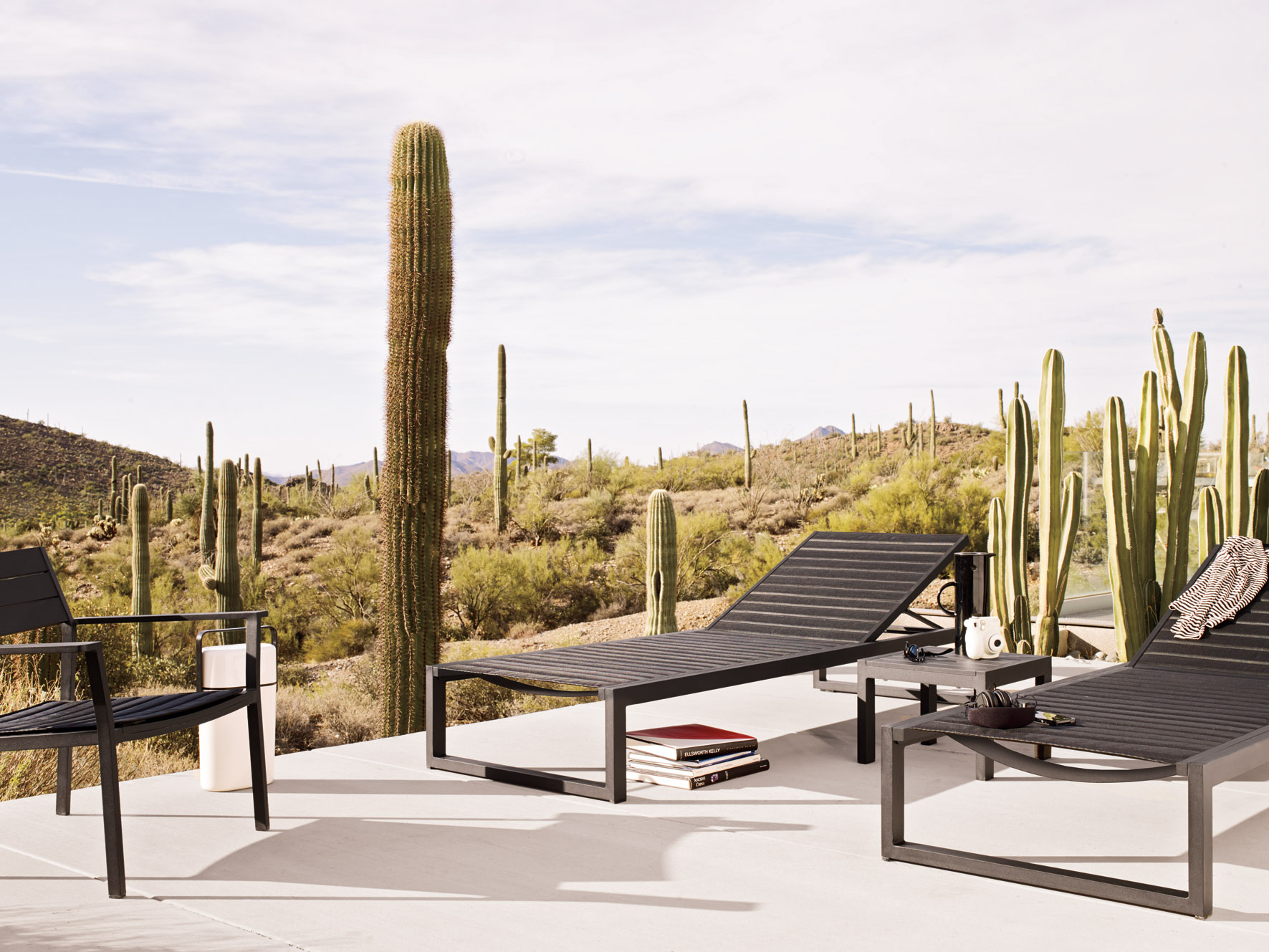 Bringing an element of the outdoors in has been a key trend in interiors so far this year, but as the British summer starts to rear its inconsistent head, it's time to turn our attention to extending our living space outdoors.
Whether you have a petite city balcony, a generous garden patio, or an extensive country garden, it's important that your outdoor space is an extension of your home and a place where you can enjoy the fleeting sunshine. With the right furniture and accessories, your outdoor area can become a stylish space in its own right.
Our advice?
Choose pieces that are of a good quality and don't follow the fashion. It's hard not to be driven by trends, but it's better to invest in something that can evolve rather than be thrown out after a season.
Enter the Eos range designed by Matthew Hilton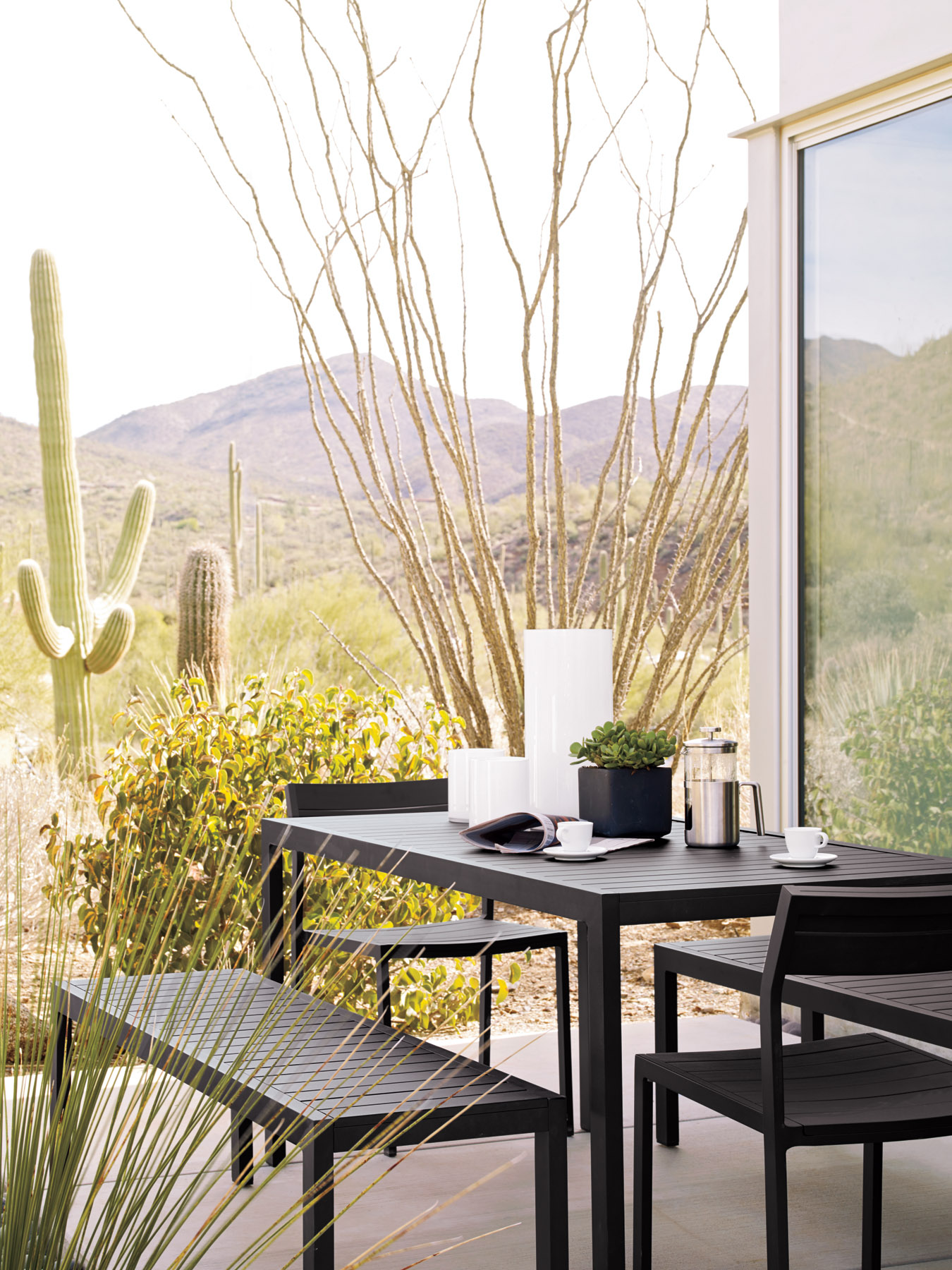 A collection of three chairs, three tables, and a chaise longue these designs are almost deceptive in their simplicity. This contemporary outdoor collection is smartly proportioned, exceedingly comfortable, and (perhaps most importantly for English gardens), entirely weatherproof.
Hilton says, "I don't follow trends, but of course I absorb them and I can't claim that I'm not influenced by them. I design with practicality, functionality, price and aesthetics in mind. We wanted to produce a simple, clean and functional product that was hard-wearing and well-priced. We ended up with aluminium, which is a great material for outdoors, and is stackable, recyclable and affordable."
The Eos armchair, side chair, and lounge chair all have a slim and sleek shape and can be stacked for compact storage.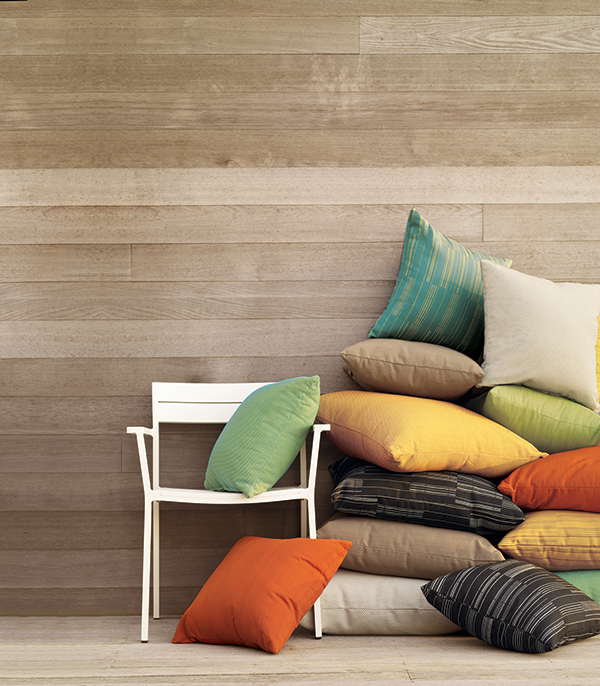 In a similar vein the beautifully simple side table, square table and rectangular table can all be stored outside easily and will look at home in both big and small gardens alike.
For those of us lucky enough to have a bit of poolside space, the Eos Chaise Longue is a truly versatile addition. Made from powder-coated aluminium that stands up to sun and rain, the comfortable sling seat will also withstand mould and mildew. Two discreet wheels make it easy to follow the sun or the shade.
"One of the reasons I'm so pleased with this collection is that it works really well in smaller, urban gardens, or for people who have terraces or balconies. The fact that you can stack it and stow it outside is very appealing. People want to spend their money on something of value that will last the distance. I think this range does exactly that."
We couldn't agree more.
To take a closer look at the Eos range, head to your nearest store or our website.