Always at the forefront of design, the major part Heal's played introducing modernism to British homes is one that is too often overlooked, underplayed or plain ignored. To make amends for this crime against design history, we bring together key pieces from our Heal's 100 exhibition to tell the story of modernist furniture in Britain.
It's a common misconception that modernism did not grab a foothold on these shores until after the austerity of the Second World War. However, one look at a Heal's catalogue from the 1930s shows that, from art deco to the Bauhaus, cutting edge furniture design was already commonplace at the Tottenham Court Road store. Speaking on the link between Heal's and modernism in Britain, Heal's 100 curator Magnus Englund has said:
"What was interesting with the product was to see how on trend Heal's has been through the years. They were the place to go for Arts & Crafts but they also embraced Modernism and quite a stark modernism early on in the late 1920s and early 1930s with black gloss paint and tubular steel, which wasn't to everyone's taste at the time. Then from the 1950s onwards Scandinavian design, which is where I come from and is my background."
---

A major departure from the solid wood, Arts & Crafts furniture for which Heal's was renowned, this desk is a prime example of Ambrose Heal's (Director of the business from 1913-1953) willingness to promote the best of modern design. Sadly, such a daring new direction was not to everyone's taste as the outspoken art critic and anarchist Herbert Read made clear at the time: "Ambrose has become more modish and Mayfairish, always at the expense of logical design."
Of course, what Mr. Read failed to grasp was how ahead of its time this piece really was. In an age long before the laptop-based home office, the desk provided an efficient workstation for those limited on space (sound familiar?) Finished in eau-de-nil lacquer, the vogue for any art deco inspired home, it features an Ivorine Heal & Son disc on the inside of the top drawer.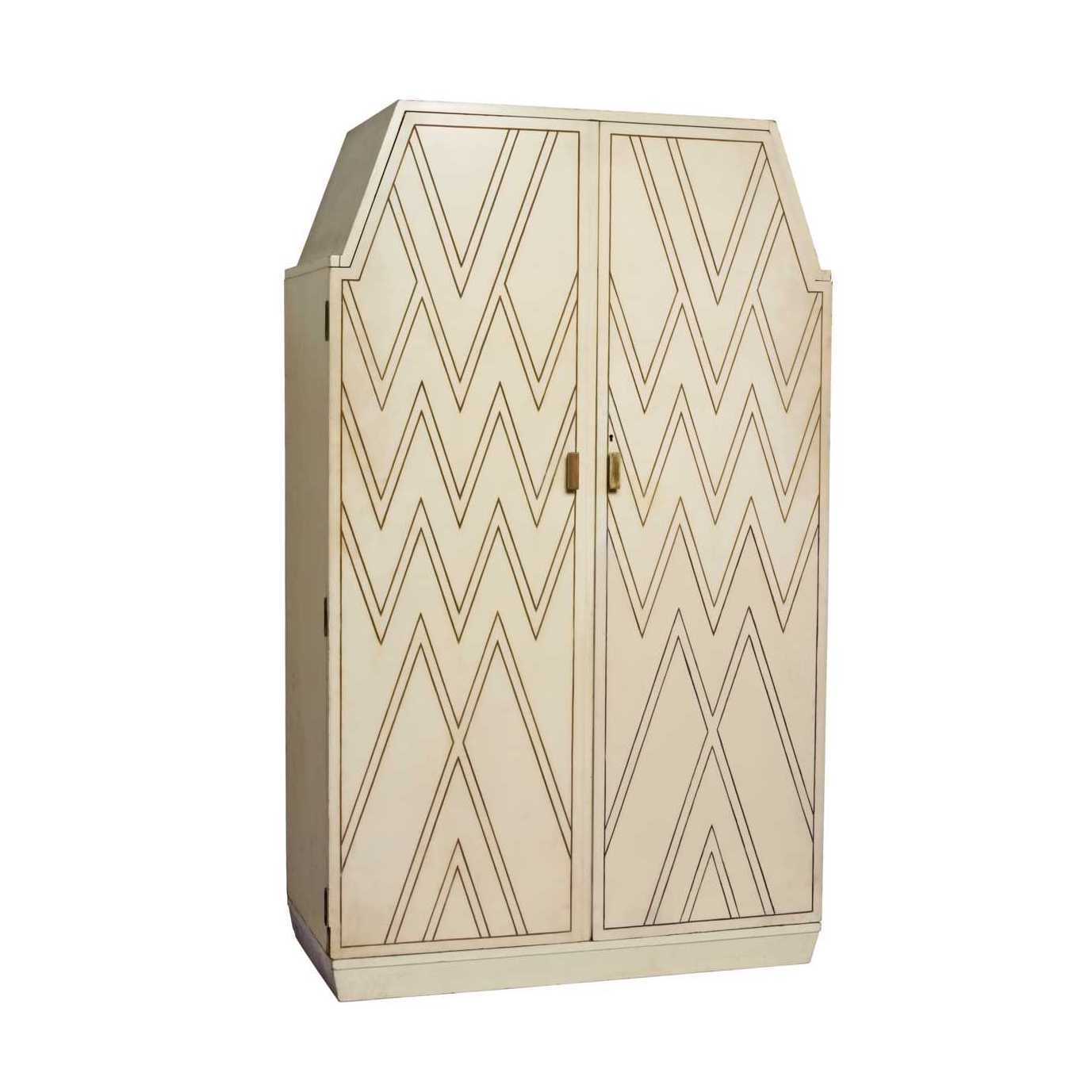 Sir Ambrose Heal designed the Dodie bedroom suite, which includes this inlaid wardrobe, for his mistress Dodie Smith, a shop worker who later became an author and penned children's favourite The Hundred and One Dalmatians. Dodie was a key character at Heal's during the 1920s and 1930s, where she ran the toy department among other responsibilities.
The wardrobe itself is typical of the art deco style that emerged from Paris in the 1920s and would become a hugely popular interiors movement throughout Western Europe during the 1930s. Heal's was an early adopter of deco as exhibited by the Dodie Wardrobe and other Ambrose designed pieces such as the Roman Chair (1933), both of which are now part of the Victoria & Albert Museum furniture collections.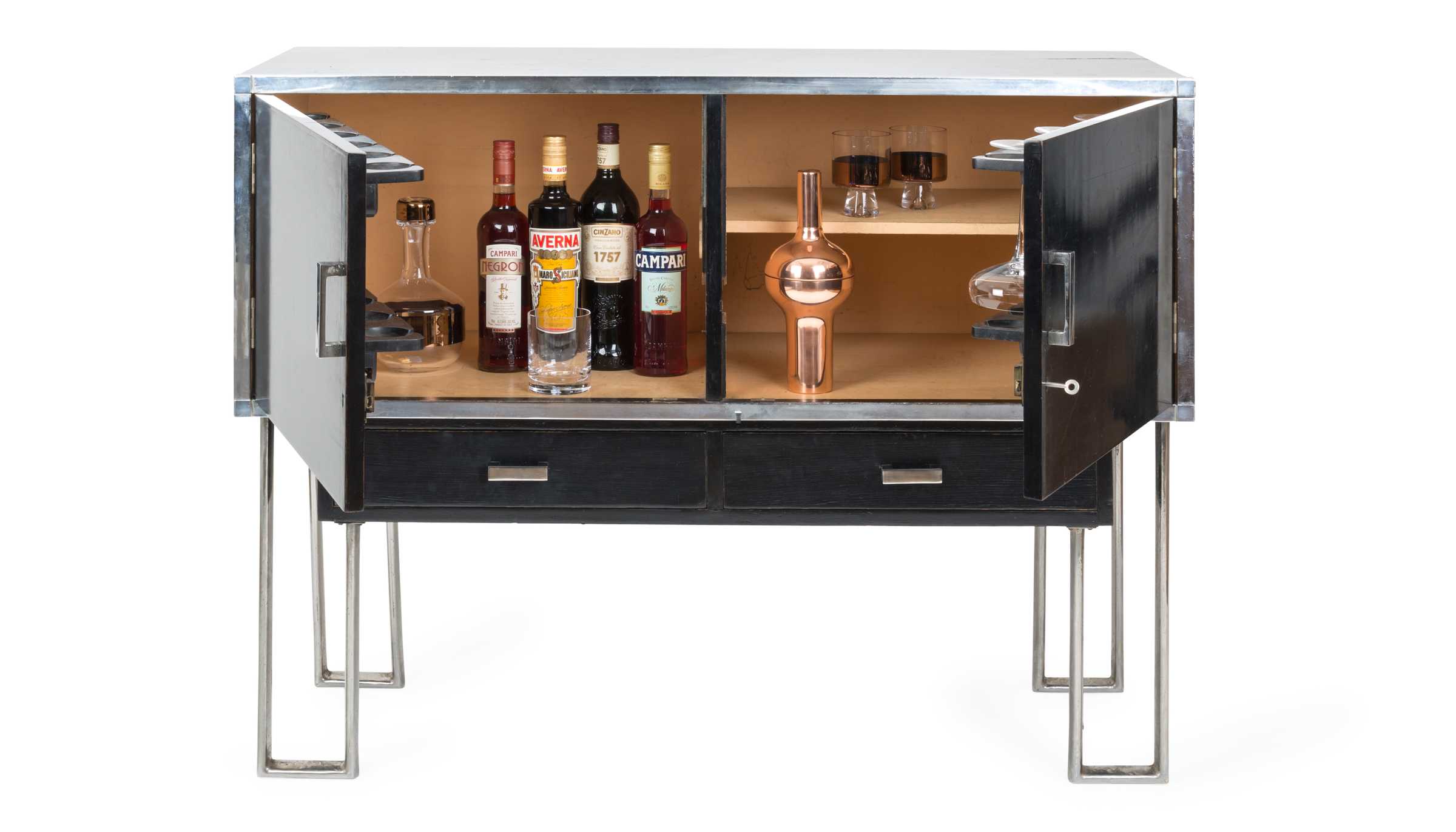 Renowned for its innovative approach to marketing, the company launched a catalogue entitled 'Heal's Economy Furniture 1932 and All That' to help boost sales and survive the Great Depression. It was, however, the following year when Heal's really started to make waves. Taking a step in the Bauhaus direction, the 'Economy with a Difference at Heal's – 1933' catalogue took the bold step of introducing British homes to new chromium-plated steel furniture.
An interesting piece with clear industrial overtones, this sleekly designed cocktail cabinet features a smaller drawer that appears to be divorced from the main unit. Finished in black lacquered solid wood that sits within an angular metal frame, inside one finds all the accoutrements needed for stylish cocktail making (this is the glamorous 1930s after all).

Heal's practice of sending buyers to the continent to visit trade fairs and suppliers led to the firm specialising in imports. The store went on to gain a reputation for being an early adopter of contemporary European brands and designer, one that it still holds to this day.
Danish furniture designer Hans J. Wegner made more than 500 different chairs during the course of his life including this one. A stunning example of Scandinavian solid wood furniture (or 'Norwegian Wood' as the Beatles famously dubbed it) each CH25 Chair is still handmade in Denmark to this day. Such is the lineage of this chair that it has been featured in two advertising campaigns by Heal's: one for 'Scandinavian Furniture' from the 1950s, and more recently in 2015.
---
To learn more about the story of Heal's and its role in 20th-century design, visit Our Heritage page or the Heal's 100 exhibition on display at our Tottenham Court Road store from 8th May – 11th June. You can also shop a selected range of pieces from the collection here.