Modern pastels bring that injection of colour a space needs without being too overwhelming. In fact, quite the opposite, these light but mighty tones are a soothing remedy for stressful commutes and rainy days. Because let's face it, the English summer is hardly renowned for being nothing but blue skies so why not let your living room be the silver lining to those clouds.
So how does one achieve modern pastels perfection? Well, besides giving those walls a fresh lick of paint, allow us to demonstrate with the latest in our 'one room, three looks' series, which this week focuses on the heart of the family home, the living room. At the centre of each shot is our dynamic Adapt sofa bed, an exclusive Danish design whose modern Scandi style, light grey upholstery and ability to switch from day to night encapsulates the versatility one can achieve by investing in a piece of furniture from Heal's and updating the room simply through the use of lighting and accessories from season to season.


Any visitor to Heal's will know that we are big fans of using soft accessories to stamp some personal style on a space, not to mention add a textural contrast. Try mixing and matching pink and green modern pastels from our Linen and Islington cushion ranges to create a soft aesthetic for spring that is just calling out to you to sit down and put your feet up.
In a primary palette the geometric tiled rug by Linie Design would be too loud, but the use of neutral and navy tones with the odd dash of green and grey (mirroring the colours of the sofa and accessories, naturally) helps take the edge off the contemporary pattern while still maintaining the "floor filler" status of the piece. We find that the metallic tones of rose gold and copper are also the perfect complement to pink hues – see the Mini Lounge floor lamp and the Swole small table by Blu Dot – with the Brunel range of furniture adding to the subtle industrial feel.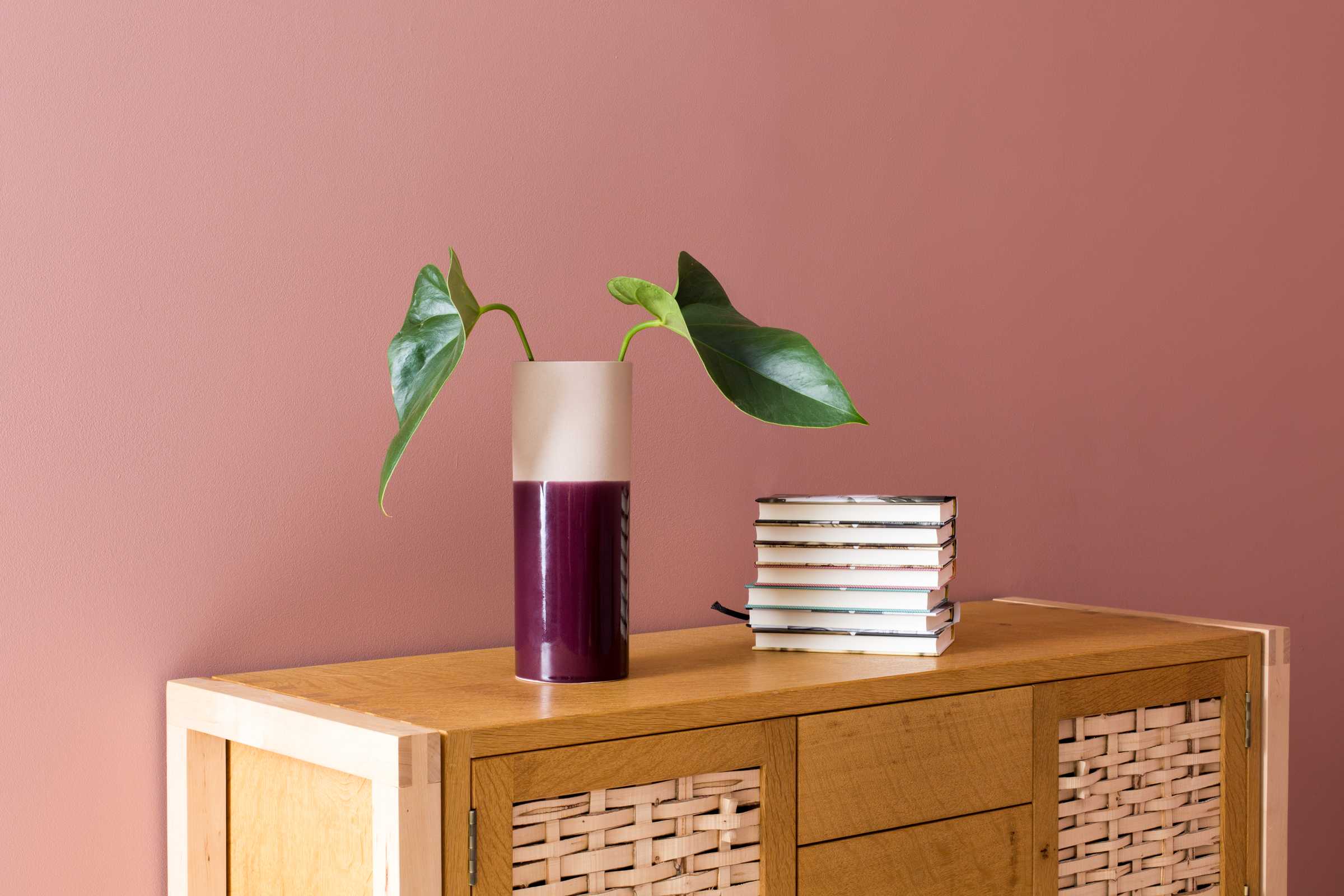 Natural finished solid wood furniture is the only way to go when using modern pastels. Ok, so that may be an overstatement, as we are certain any interiors savvy stylist could work wonders with some walnut and a washed out palette but there is certainly no denying that the rich mix of timbers used in Sebastian Cox's Oak and Hazel sideboard are a natural fit within this pink paradise (Ercol's Svelto lamp table in matt oak would not go amiss either we have to say).
Of course, some will argue that too much of a good thing can become unpleasant but in this context, we know for a fact that more modern pastels can only be a bonus. Case in point, the beautifully lustred Almeria rug by Linie Design gives the appearance of water reflecting the pink walls off its shimmering surface. As you may have also noticed, in each of these shots green is most definitely an ongoing theme. We say embrace the "outdoors in" approach and give your fresh Spring palette extra vitality by incorporating our new range of Dual Tone vases.


It is no secret that a mirror can help make a room appear larger and lighter but when teamed with modern pastels you have the perfect antidote to a small, stuffy space. We've opted for the Loop floor mirror by Case as it is in keeping with the Scandi style of the sofa bed, looks great when flanked across the room from the Baxter floor lamp base (which is topped with the Lohko shade by Scion) and has contemporary curves in keeping with the Bowl extra large occasional table by Mater – arguably the centrepiece of the space.
Discover our colourful collection of furniture, lighting and accessories by shopping online or in store.