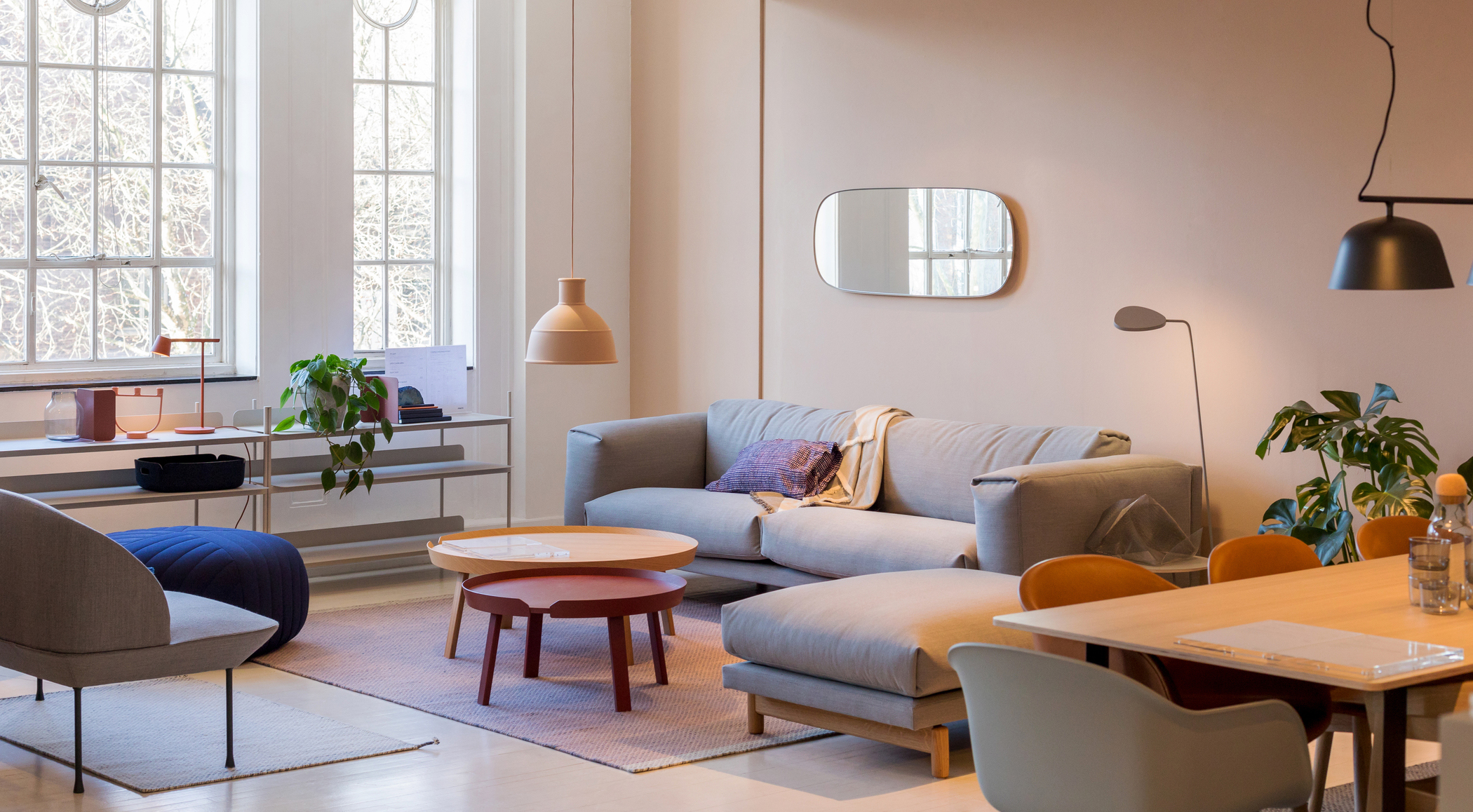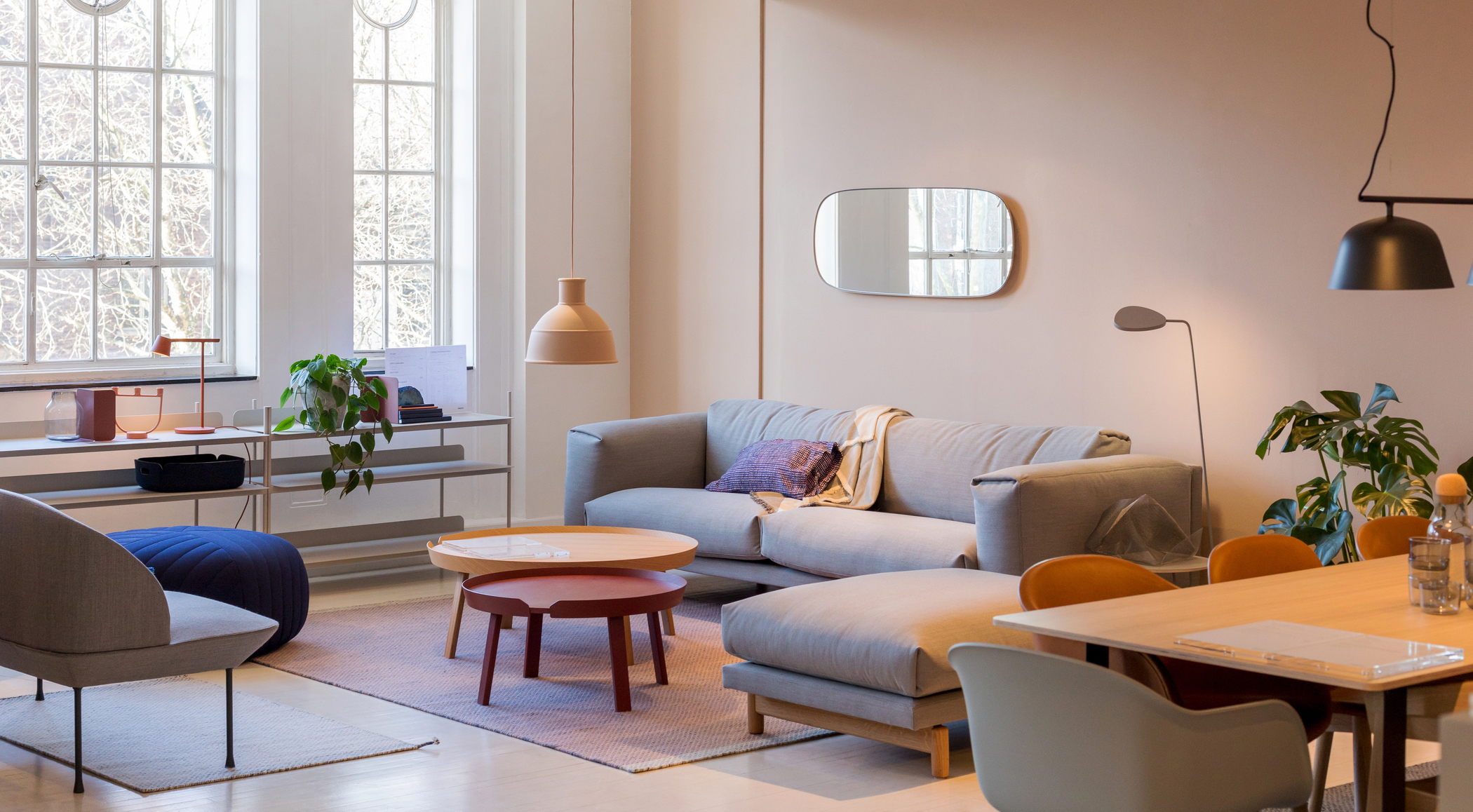 Our passion for contemporary design extends far beyond our own range and we're proud to work with some of the world's best designer brands. We are delighted to welcome the latest addition to the Heal's family: Muuto, a Danish brand with a passion for bringing new perspectives to Scandinavian design. We caught up the Muuto team to find out a bit more about them.
–
Tell us a bit about the story behind Muuto. What is the brand all about?
Muuto was established in 2006 with the ambition of bringing new perspectives to the Scandinavian design tradition, characterized by enduring aesthetics, functionality, craftsmanship and an honest expression. By expanding this heritage with forward-looking materials, techniques and bold creative thinking, our ambition is to deliver new perspectives on Scandinavian design. In fact, our name, Muuto, comes from muutos, meaning new perspective in Finnish.
We handpick leading contemporary designers who are strong interpreters of our philosophy and combine their talents with the passionate Muuto creative team. You will know our design because it has muutos: objects made sublime through new perspectives, enjoyed across the world, representing the best of Scandinavian design today.
Muuto pieces have a beautiful Scandinavian aesthetic. What elements of Scandi design inspire Muuto pieces?
We're inspired by the approach that was set out by the Scandinavian master's of the 1950's and 1960' They designed from the value points of functionality, honesty, quality and craftsmanship. At Muuto, we take those epochal elements of design and combine that with the techniques and materials of today alongside the creative approach to design that co-defines our brand.
What are the most popular pieces in the Muuto range and why do you think this is?
We believe that we're strong across our three categories of furniture, lighting and accessories. In particular, our Outline sofa and Rest sofa embrace the Muuto DNA to the utmost extent by having a simple and refined design language yet a unique expression thanks to an emphasis on details and materials: Outline has an elegant and slim expression with a wide, soft seat while Rest has an incredibly soft seat and contemporary look.
Our furniture category also includes Stacked, a storage system comprised of different modules that allow customers to bring their own perspective to the design as they can create their own unique configuration that suits their space and storage needs.
Looking at lighting, one of the most recent designs that we've introduced is the Ambit Rail Lamp; the lampshades are made from handspun aluminium and have an easy expression that adds to the atmosphere of the room.
In our accessories range, two of our most iconic products are The Dots and the Restore Baskets. The Dots are a family of friendly coat hooks, available in 18 colours across four different sizes, meaning that customers can mix and match The Dots according to their personal taste, style and needs. The Restore Basket is a functional storage basket that comes in 13 different colours. Restore brings a new perspective to the storage basket by being made from a felt that uses fibres of recycled plastic bottles.
You can now find Muuto on the second floor of our flagship store on Tottenham Court Road as well as on our website.