British homeware design studio One Nine Eight Five specialises in print and interior textiles with a focus on ethical design. For SS20 One Nine Eight Five has joined forces with Heal's to release an exclusive edition of the best-selling Wallis Sofa.
We sat down with One Nine Eight Five's founder, Eleanor Nadimi, to discover more about this recent collaboration with Heal's.
How did One Nine Eight Five's collaboration for the Wallis Sofa come about?
I've been working with Heal's to design exclusive cushion collections over the past three winter seasons, but we've always spoken about the prospect of a larger project. After releasing the Labyrinth rug for AW19, Kris Manalo, the senior upholstery buyer at Heal's, reached out with plans for a sofa project and we felt SS20 would be the perfect time.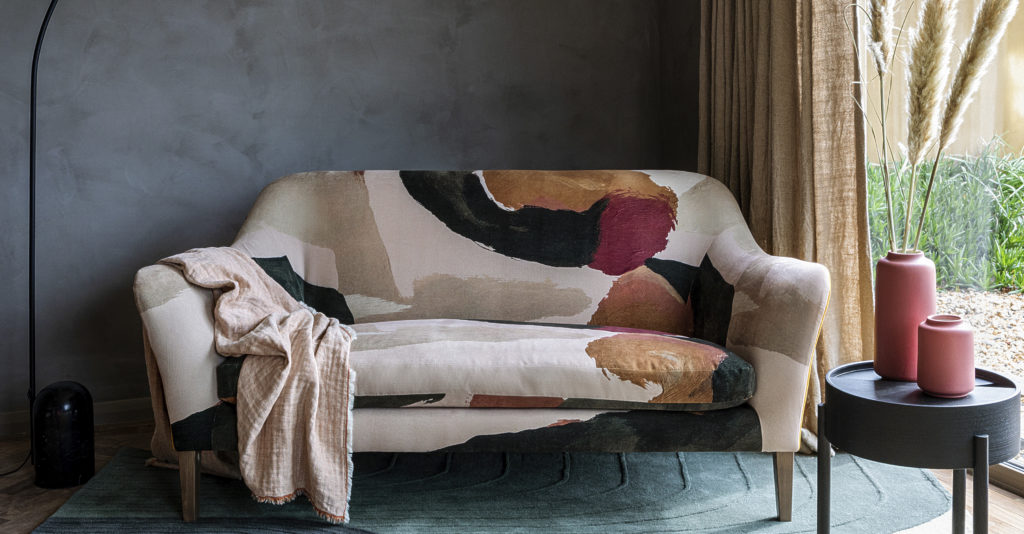 What was your inspiration behind the design?
We took spring as our inspiration, and focused on how nature comes back to life after winter. I wanted to paint the design using soft brush strokes, combining neutral tones with greens and pinks as an abstract reflection of how plants start to blossom during springtime, bringing with them bursts of colour and a sense of new life. I was so happy to get the chance to apply the design to Russel Pinch's Wallis sofa – it has a beautiful, smooth frame and worked so well with the print.
What are your processes in creating new designs and how do you bring them to life?
When coming up with a design, I always begin with research, whether that's exploring an exhibition, taking a trip to new places or burying my head in a good book. Once inspiration hits, I start painting or putting together collages – and the music is always on to keep me in the creative zone!
The hands-on element is incredibly important to me as it helps develop the design and I can play around with the colour and pattern until it feels right. I then scan my work into the computer, refine the designs so they are ready for printing and begin the sampling process.
Have advances in technology enabled you to be more creative with your designs?
Definitely! Sustainability and ethical trading are core values within One Nine Eight Five, so everything I do aligns with this. Now more than ever, people are aware of the environmental implications of production processes, pushing the industry to come up with innovative ways to work with fabrics sustainably, which has then allowed me to be much more creative.
For example, my new Woman throws are crafted using recycled cotton, which has been salvaged from offcuts in garment factories. These are broken down into fibre, re-spun into yarn and then woven into super soft throws. It's really lovely to cross over fashion and interiors, especially when we can help reduce the impact of how wasteful the fashion industry can be.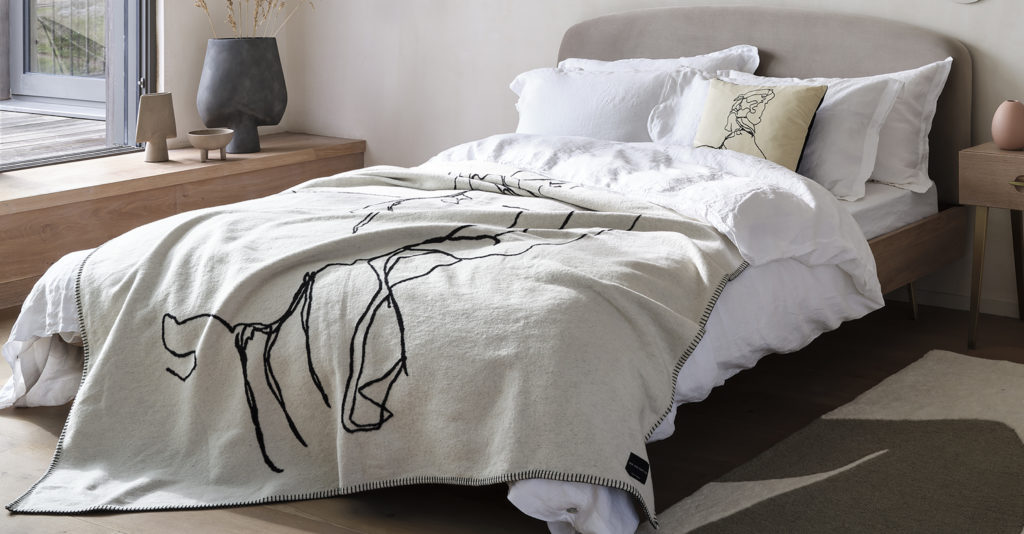 How would you describe your style in three words?
Bold, contemporary, and colourful.
What would you say are the key trends to look out for in SS20?
Sustainability, longevity and craftsmanship. Awareness of the environment is filtering into our everyday lives and homes. There is a real sense of bringing nature indoors and connecting with the environment to transform your space into a haven, not just with plants but through the use of organic materials and nature-inspired palettes.
Textured fabrics are influenced by these ideals too. Tactile and natural fibres such as cottons, velvets, boucle and soft wools help to create the perfect blend of cosy comfort and style.
There is also added emphasis on the quality of pieces you introduce into your home, focusing on items that have been made to last by combining traditional techniques with innovation, craftsmanship and raw materials.