Flexible, space-saving and social, left or right corner sofas are seriously worth considering when choosing new seating for your living room, while neither compromise form for functionality. In our expert guide, we show you how to choose left or right corner sofas according to your style and needs, and all just in time for hunkering down at home this winter. Now all that's left to decide is your next box-set binge.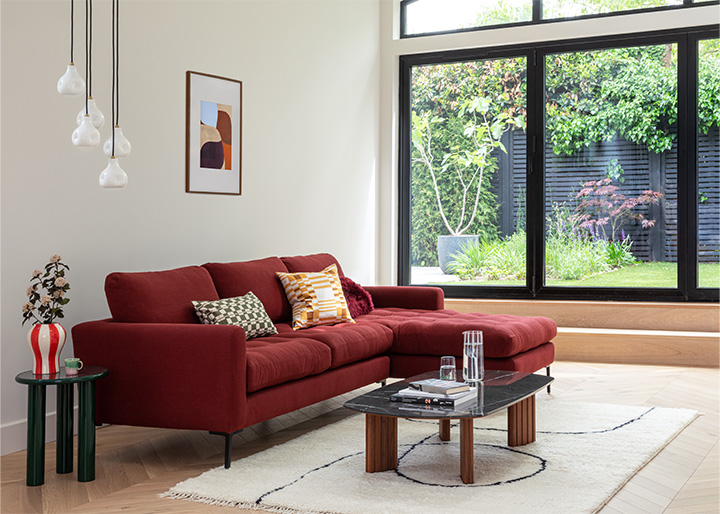 What is a corner sofa?
The clue's in the name when it comes to defining what a corner sofa is – a style with a corner somewhere along its frame so that some of the seats are at right angles to each other. Most are L-shaped, with one side of the corner longer than the other, although some have equal lengths. As one of the most flexible and customisable sofas you can buy, they come in a variety of configurations and sizes to suit every taste and space.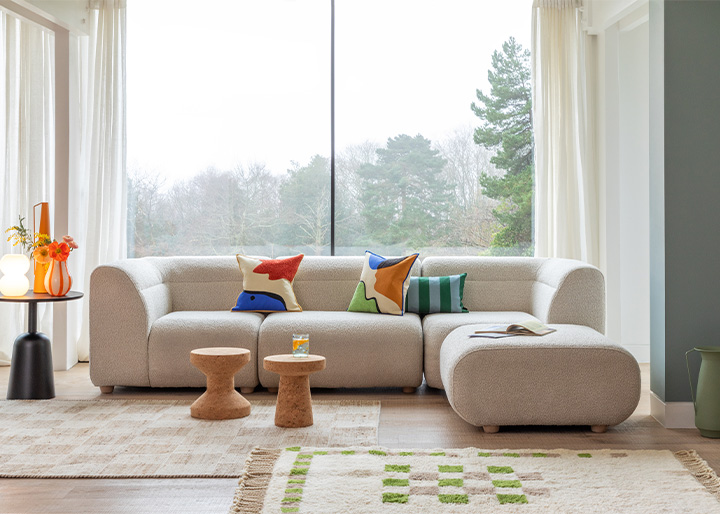 Why choose a corner sofa?
A corner sofa is one of the best styles to consider buying if you're looking to save space, as they can usually accommodate a generous number of people without the need for additional seating, such as armchairs, other sofas or ottomans, while being L-shaped means they can be pushed neatly into a corner to open more floor space in the rest of the room.
Not only that, but corner sofas offer comfort in spaces, as an extensive number of seats enable those curling up on it to stretch out, put their feet up and kick back.
They're highly sociable, too, whether it's a group of friends chatting over cocktails on a Saturday night or the whole family huddled together to watch a movie mid-week. Who doesn't like huddling up in the corner of a cosy room?
Do I need a left or right hand corner sofa?
One of the trickiest things about choosing this highly adaptable style is working out if you need a left or right hand corner sofa.
First thing's first: assess the style of a corner sofa when it's facing you, rather than sitting on it.
From this position, 'left hand' and 'right hand' refer to the longest piece of the sofa. An 'equal' or 'standard' corner sofa, meanwhile, comprises two seating areas measuring the same length and connected at a right angle.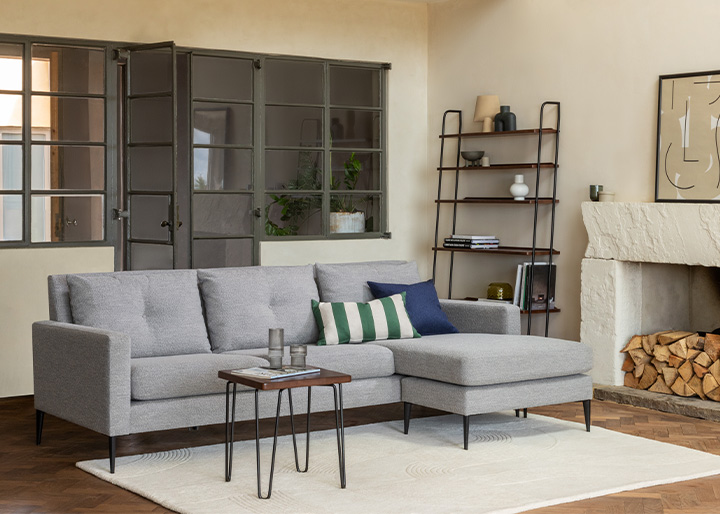 How do I choose a corner sofa to suit my space?
Thanks to their 90-degree angle, or L-shape, this style of sofa works particularly well in square rooms by slotting tidily into their corners.
As a general rule of thumb, the longest piece of the sofa usually works best along the longest wall in a rectangular room, although it's all down to personal preference – really, there is no wrong or right way.
When you're choosing a corner sofa for a specific space, don't forget to take into account features like radiators, doorways, windows and fireplaces, all of which can stop yours from sitting flush against the wall.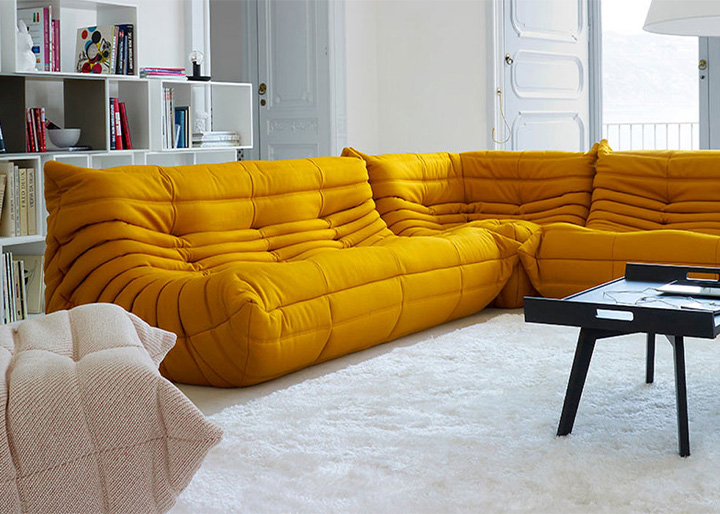 What about a modular sofa?
If you're still worried about getting a left or right corner sofa wrong, opt for a modular corner sofa, which offers superior flexibility by enabling you to 'build your own' configuration.
Comprising individual 'modules', you can essentially create a corner sofa from separate pieces pushed together, making the longest piece on whatever side you want. It also means you can create different configurations whenever you please, which is perfect for accommodating different groups and occasions.
Whatever orientation of corner sofa you select, don't forget to measure the size of the sofa and your space to ensure the latter can accommodate the former. You may also want to consider the other pieces of furniture you have in your room, and measure those accordingly, from the coffee table that will sit in front of it to the side table that needs to fit alongside it.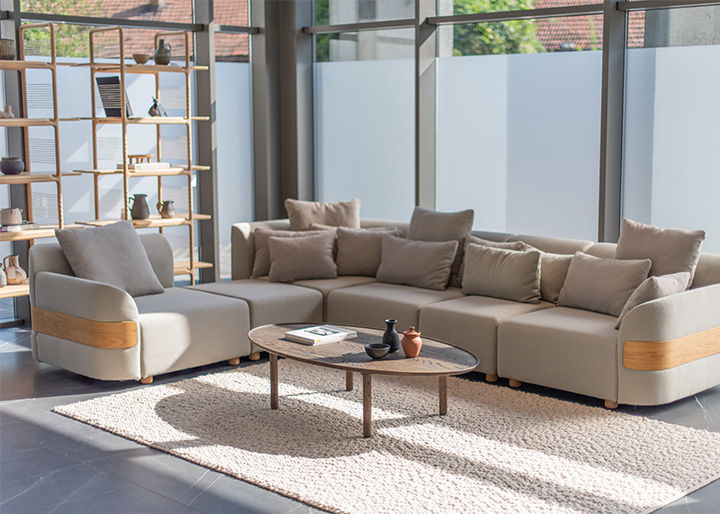 What sort of style do you want?
From contemporary to classic, Heal's is home the best left or right hand corner sofas, whether upholstered in durable leather or stylish fabric. Another element to consider is whether a corner sofa has a chaise end – an extension to the seat with no back at one end – designed for putting your feet up or displaying coffee table books on an oversized tray when not in use. The integration of an ottoman is also available as a left- or right-facing option, too.
For more help with choosing a sofa, read our handy sofa buying guide here.
Browse and buy a corner sofa to suit your taste and space