If Bert Frank were a classic British car it would, without doubt, be an Aston Martin – luxurious, innovative and built to stand the test of time. Launched in 2013 by designer Robbie Llewellyn and lighting manufacturer Adam Yeats, Bert Frank has garnered universal praise for its luxurious take on industrial lighting with accolades including the 2016 Elle Decoration British Design Award for Lighting and the Best Product Award at the design et al International Design Awards.
Keen to take a test drive, we asked Robbie to lift the bonnet on the brand and reveal the inspiration behind their table lamps, floor lamps, wall lights and pendants launching as part of Heal's new Spring / Summer 17 collections.
—
Beginnings
"I studied product design at university, after which I began working for an antique lighting dealer just off the Kings Road. It was there I gained my education in the expansive history and world of antique lighting. After a few more years at larger companies working on more bespoke lighting, I felt ready to start my own collection.
Meeting Adam was the perfect tipping point. We have a genuine respect for one another's skills and are both truly motivated to create designs that look and function beautifully. The name itself is pretty simple really, it's just an amalgamation of my nicknames. Bert comes from 'Robert,' my first name obviously, while Frank stands for 'Francis,' my middle name."

The studio
"We are based in Worlds End Studio, Chelsea. Our space doubles up as an informal showroom so it is always busy, welcoming and creative. We're surrounded by lots of other small creative businesses from fabrics to furniture, so the vibe is great plus Chelsea Design Centre is just down the road so we are close to the hub of interior design. Life in the studio varies from day to day as you never know what exciting job is going to come through the door – from a bespoke chandelier in a private property in Mayfair to lighting the whole of a first class lounge or new chic Hotel in Amsterdam."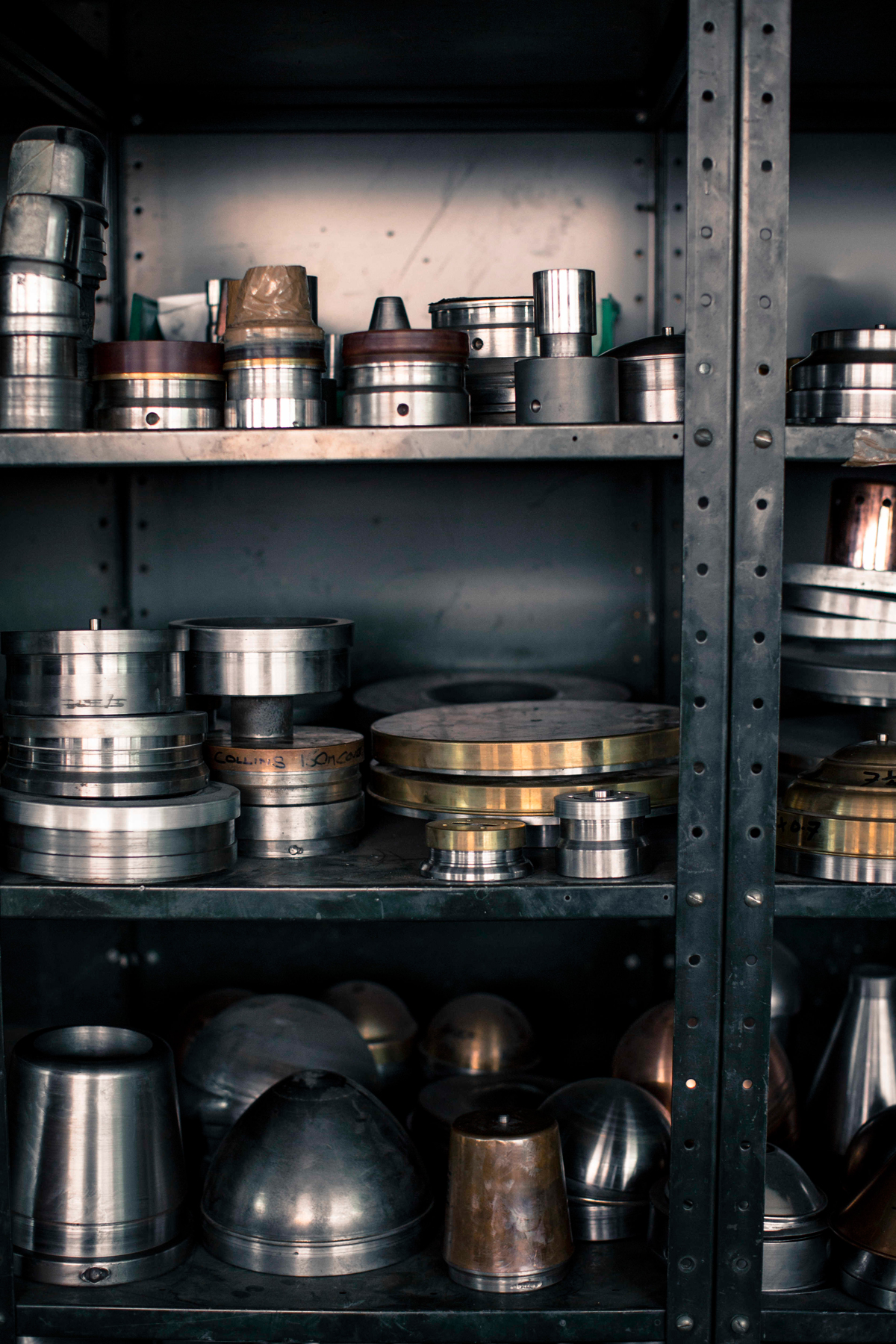 Our ethos
"Our ethos is to make things in a better and more beautiful way rather than take the most cost effective route. An example of this is our table lamps whose bases look and feel so much better machined out of solid brass, so that is what we do. The material, quality and attention to detail is key to us –  we care what the light looks like from above, below, how it feels in hand and to touch.
There's also an industrial influence, but rather than purely industrial style I'd say I love mid-century design with industrial forms. It's the honesty of industrial that resonates with me. Rather than hiding fixings or functional features they are celebrated and given as much design consideration as the rest of the form, if not more! There is such beauty in that idea."

My first design
"The Shear Table Lamp had been in my mind for a long time and I'd already had a few prototypes in various sizes. However, working with Adam at the factory we took it to a place of real beauty. Utilising clever manufacturing methods we ensured that from every angle, even the inside of the shade, it looked beautiful. In all our designs we use a great mix of high technology – laser cutting and CNC machines – and the more traditional methods that require a highly skilled workforce, such as hand spinning shades."

British made
"All our pieces are made by a close-knit team in a Birmingham factory. A family run factory, they have long been established as UK manufacturers of superb quality focusing on luxury lighting. I go there each week to talk through my new designs with the team, so it's a real combined effort between designer and manufacturer.
Designing is a hands-on, creative process so it requires a lot of dialogue. We often get bespoke orders or requests for customised designs, so the fact we can talk face to face with a team that has such a wealth of knowledge and experience makes all the difference. We also try not to be limited by production methods, but rather push the boundaries by doing things a different way. More often than not, we end up with a better solution."

Ones to watch
"The Shear will always hold a special place in our heart being the first in the collection, but the Riddle Pendant in brass and black is a real standout piece – a cluster of these pendants becomes a real focal point and makes such a statement in a room."

Luxurious? Check. Innovative? Check. Crafted to last? Well, this is Heal's after all. Shop the full Bert Frank lighting range and our new Spring / Summer 17 collections at Heal's online or in store.