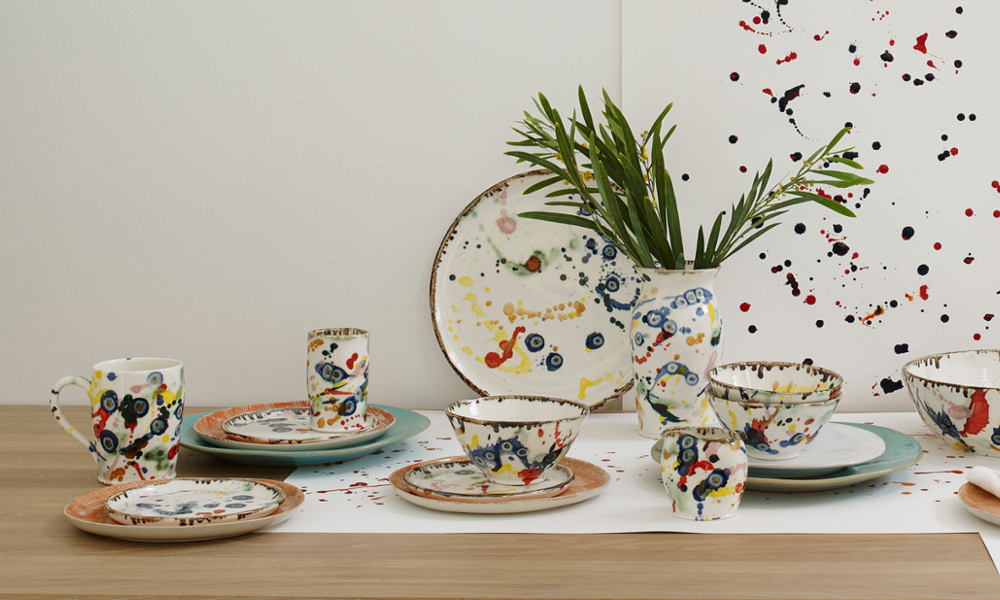 Having recently launched her new collection of handmade ceramics in-store and online, we caught up with Mia Sarosi at her Oxfordshire studio to discuss the inspiration behind her eclectic collectables.
Mia is no stranger to Heal's with her Snowy Robin range a feature of the Collectables section of our flagship store for over a year now. We loved her playful, hand painted ceramics so much that for this year's Heal's Modern Craft Market we launched a host of new Sarosi ranges alongside live demos from the designer.
—
Tell us about the first piece you ever designed?
This would probably be the first potters I worked for. After a certain time of developing my painting skills, I was tasked with creating new designs for customer commissions. I had learned and practiced rules of composition on flatware and hollowware and started to apply these to new works.
Where did you study?
I did math and philosophy at Birmingham University, so I never formally studied art. I am largely self-taught or gained my skills through experience and mentoring from local potters.
"I very respectfully acknowledge
the kiln gods whenever
I fire them!"
What is the inspiration behind your work?
I have many sources of inspiration, the natural world is a huge resource but I also like to create work from philosophical ideas or literature, for example. I also am inspired a lot by the ordinary things in day to day life, and noticing the little things around me
Do you have a design hero that influences your work?
If I could choose only one reference it would (classical Japanese artist) Katsushika Hokusai because of their beauty, sense of life and skilful brushwork. However, there are many designers and artists I admire for different reasons.
Clarice Cliff inspires me on the business side of things, and how prolific she was as a designer. I also admire Lucie Rie for the beautiful stillness and simplicity in her work.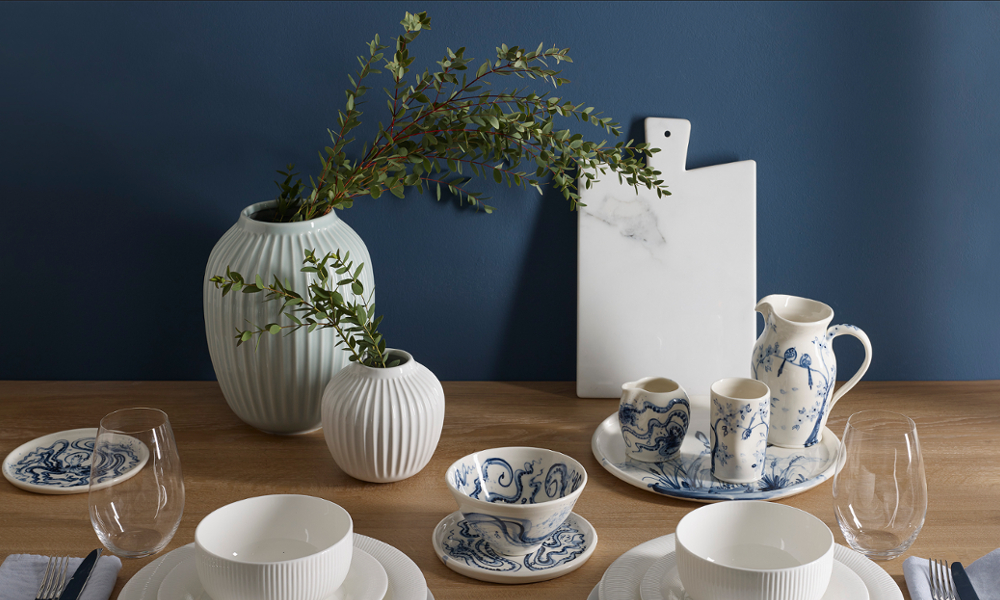 Tell us about your design process, how do you get started?
It starts with an idea or image that I find interesting and inspiring and that I think would make a good form or design. I then do a lot of sketching and research before I make some samples. From there I develop the design further and test the new piece when I am at a show to get feedback.
And finally, do you have any studio superstitions?
I am most superstitious around the kilns in my workshop and very respectfully acknowledge the kiln "gods" whenever I fire them!