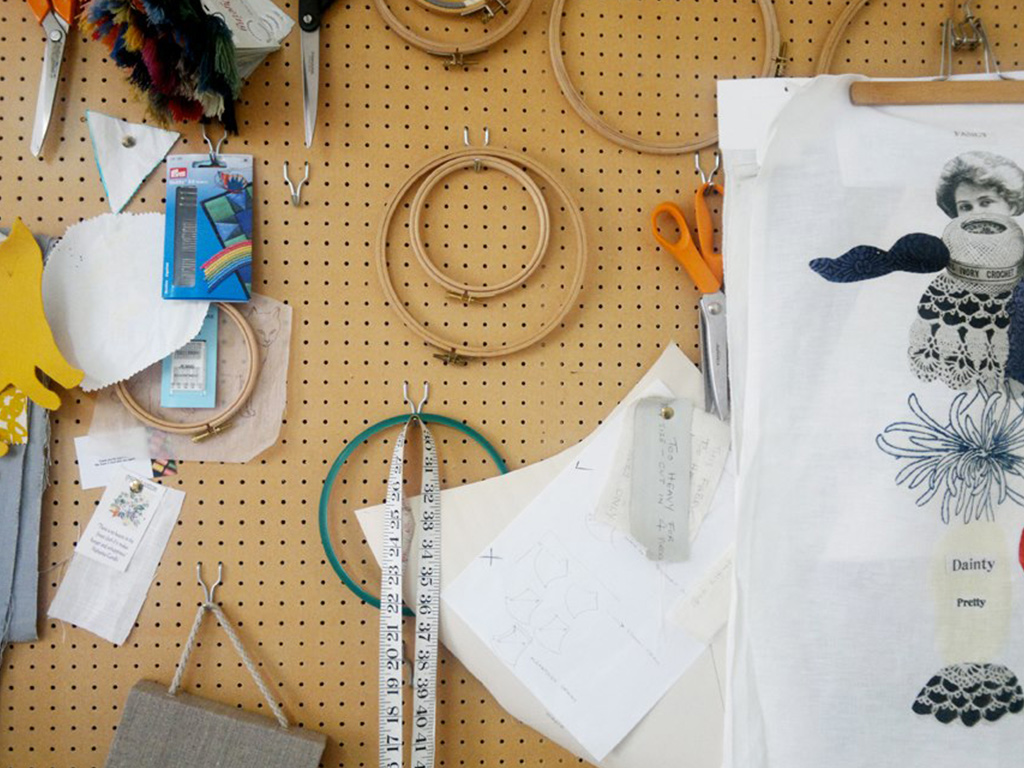 Painterly, abstract and textural, Maxine Sutton's designs bring a soft, playful feel to Heal's Limited Edition cushion collection. We convinced the artist-turned-designer to take a tea break in her Margate studio, and chat to us about her work.
Tell us about your design process Maxine… how do you get started?
Day to day I do different things; I look, draw and doodle, take photos and collect clippings of images and sometimes colours and text. When I start a new body of work I take these collections of ideas, and bits of things in sketchbooks to the studio. Sometimes I'll just begin with collage or watercolour and ink drawings.
I am not trained as a designer, my first degree is in Fine Art. Often my designed products evolve from the artworks I make where I am not constrained by the end use. I design mostly through making: get on the print table, start mixing colours and printing, then work between the print process and embroidery.
Talking about colour, everyone has very personal reaction to it. Are there any colours you instinctively avoid?
I struggle with purples and lavenders but, I never say never! I think it's important to challenge your own habits and instincts sometimes, so who knows? Maybe one day I'll go through a purple phase…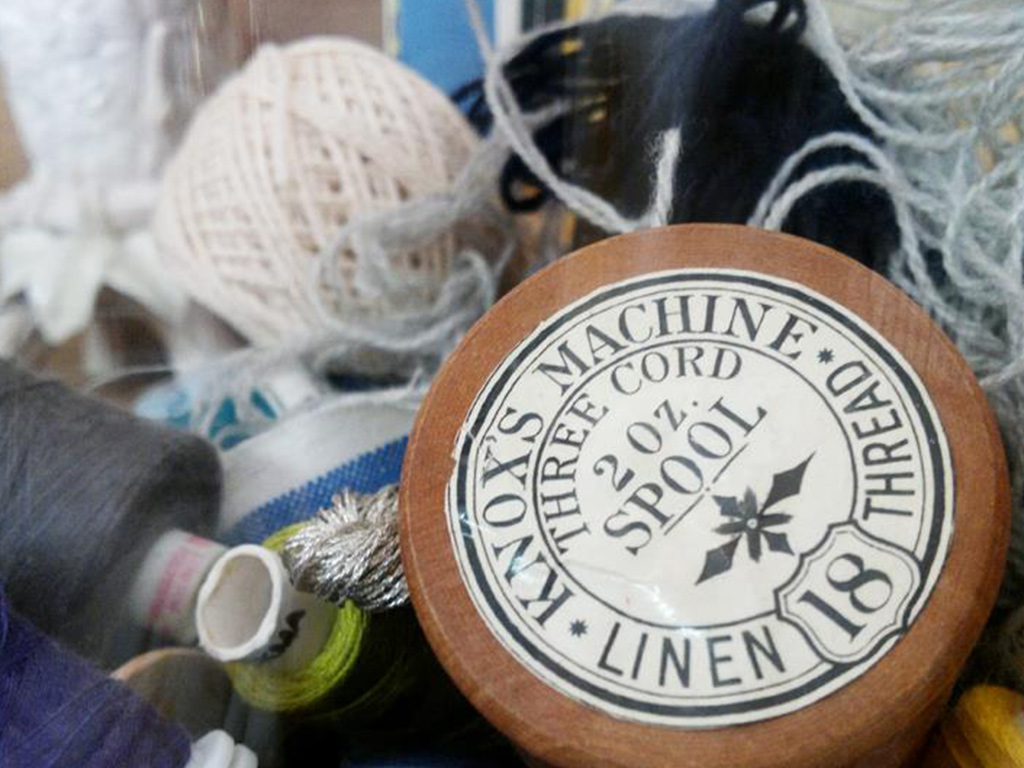 Do you have a design hero that influences your work?
I look at a variety of sources for inspiration – it's often paintings and fine art that move me. I love William Scott's paintings and Kiki Smith's drawings and prints, but really my influences change all the time. For instance, I loved the interiors in Wes Anderson's Grand Budapest Hotel .
Are there any studio superstitions/ design quirks that you're happy to share with us?
I am quite superstitious, but I can't think of any examples right now!
Tell us about the first textile you designed…
 When I graduated, I sold some of my fine art prints as textile designs – painterly abstracts were on trend for fashion in the mid-80s. But technically my first textile was after art school; I was working in the West End as a stage hand, and I hand printed and sewed skateboard shorts with an abstract potato print, and sold them from a market stall. The designs were quite influenced by Body Map and Keith Haring, and I'm sure the print was very crude. My boyfriend and I wore them when we went skating under the Southbank!
So how did you come to get involved with Heal's Limited Editions?
I met Michelle Alger [Heal's Head of Home] and Pia Benham [Heal's Head of Fabric] a year or so ago when they visited my shop and studio space in Margate. Then, when I was showing at TENT London I met Caroline Dulko, and while we were chatting we discussed a Limited Edition range for Heal's.
It was really exciting for me, as I'd rather work on small-batch collections, keeping the making and production in house or close by. I think Heal's really understands craftspeople, and it's so good to work with a company that champion hand-making and traditional / contemporary craft skills.
Finally, what three words would you use to describe your Limited Edition collection for Heal's?
Tactile, Tasty (colour combinations), Tickled (pink)!
(I hope the colour, print and tactile qualities give off a happy vibe, tickled is a good word for happy…)
We think that's cheating Maxine, but we'll let it go!