A favourite of interior designs and homeowners alike, Michael Anastassiades' IC Lighting Series is a modern design icon. Reimagined in numerous iterations, IC now exists as table and floor lamps, pendant lights, wall lights and outdoor lights. Each new edition is just as timeless and elegant as the last. Plus, the versatility of the IC Lighting Series means you can position it throughout your home with ease.
Read on to discover everything you need to know about the IC Lighting Series that Michael Anastassiades designed for Flos.
BEHIND THE DESIGN
A true study of balance, the IC Lighting Series is inspired by the movement of contact jugglers. These skilled artists gracefully spin orbs on their bodies, something Michael Anastassiades managed to transfer seamlessly to his lighting series. The hypnotic spinning orbs inspired the opal glass diffuser that is seen throughout the IC Lighting Series.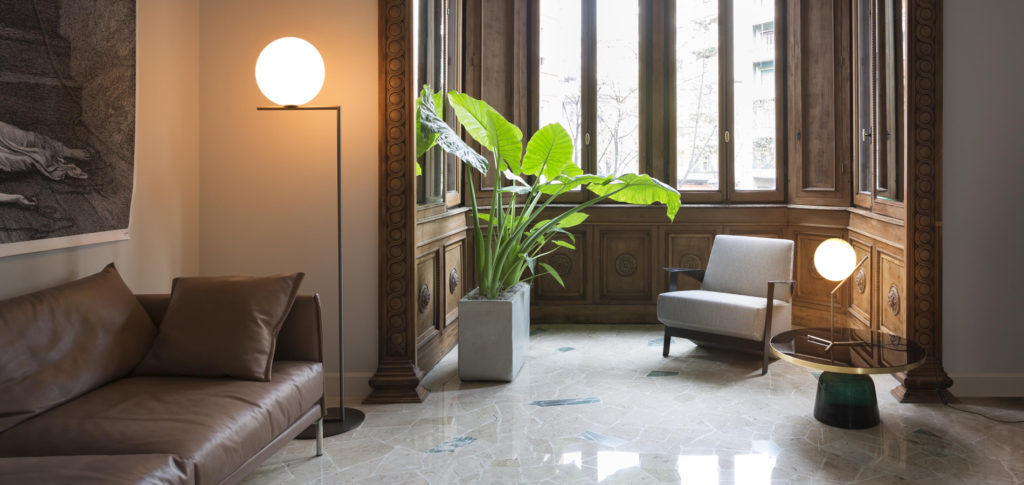 The glass diffuser meets the light's steel frame discreetly and appears as though it's balanced at a near-impossible angle. This mimics the mesmerising movement of an orb spinning across a contact juggler's body at even the most unexpected angles. It also reflects Anastassiades' love for industrial simplicity.
A lamp's glow is always integral to Anastassiades' design process and that's the same for the IC lights. With no exceptions, every light in the collection casts a warm, calming halo of light throughout the room. This lends an ethereal touch to the design and ensures it will only enhance any room it's in.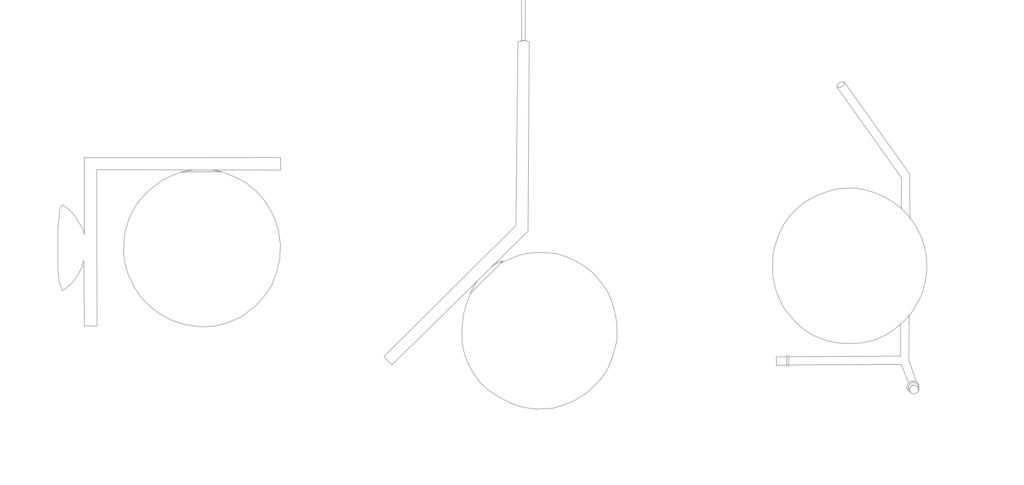 HOW IT'S MADE
Every design in the IC Lighting Series is centred around a spherical diffuser. It's expertly mouth-blown with a frosted finish that transform's the bulb's bright light into a warm glow.
The tubular steel frame is a consistent feature of each iteration, be it a wall, ceiling or table lamp. The variable option is the frame's finish. The traditional options were chrome or brushed brass, but you can now opt for burgundy or black. This makes the IC Lighting Series the perfect fit for all types of interiors.
The outdoor IC Floor Lamp has also been adjusted to include a luxurious Italian stone base. This makes it perfect for harsher weather but ensures it looks great if you choose to display it inside.
ABOUT THE DESIGNER
Cypriot-born designer Michael Anastassiades is now based in London, where he creates timeless lighting designs. His career began studying Civil Engineering at London's Imperial University. He then went on to gain a master's in Industrial Design from the Royal College of Art. Having graduated, Anastassiades deigned freelanced for celebrated design houses before founding his own studio in 1994. Since then he has collaborated with prestigious manufacturers like Flos, Cassina and SCP.
Each design Anastassiades creates offers a unique infusion of eclecticism, individuality and timelessness. As such, his work is often considered finely balanced between fine art and design. By placing the light's glow at the centre of each design, Anastassiades' designs consistently lend a sense of character to every space they illuminate.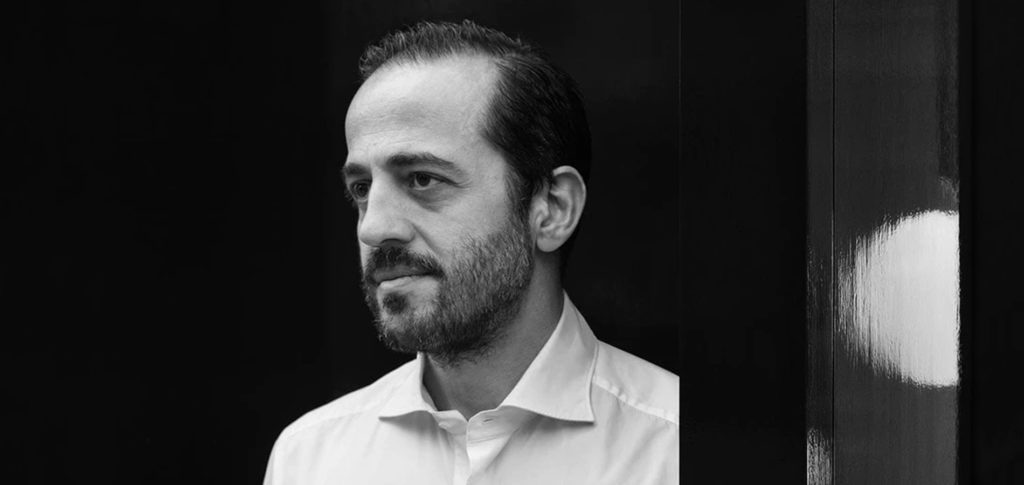 In recognition of his massive contribution to design, Anastassiades has won numerous accolades. As recently as January 2020, he was named Designer of the Year at MAISON&OBJET. You can also find his designs in the permanent collections of some of the world's most prestigious museums. That includes New York's MoMA, the Art Institute of Chicago and London's Victoria & Albert Museum.
Like what you've heard? Shop Michael Anastassiades designs here.