Possibly one of Arne Jacobsen's most celebrated lighting designs, the AJ Table Lamp is crafted by prestigious manufacturer Louis Poulsen. The iconic design sits front and centre in homes, offices and restaurants across the globe. But, did you know it was originally designed for the Copenhagen's SAS Royal Hotel?
Read on to discover everything you need to know about the AJ Table Lamp and the inspiration behind it.
BEHIND THE DESIGN
Arne Jacobsen designed the AJ Table Lamp as part of a series of lights for SAS Royal Hotel. As the architect for the building, the Danish designer was characteristically meticulous. As such, he also designed much of the hotel's original furniture and accessories, including the AJ Lights.
Jacobsen began by designing the AJ Wall Light which could be found lining the hotel's lobby upon its unveiling in 1960. The AJ Table and Floor Lamp followed and quickly became part of the hotel's concept. The lamp found its home throughout the hotel and quickly became popular. It was originally only available in light grey, dark brown and black finishes. Today, more colours are part of the collection to complement modern homes.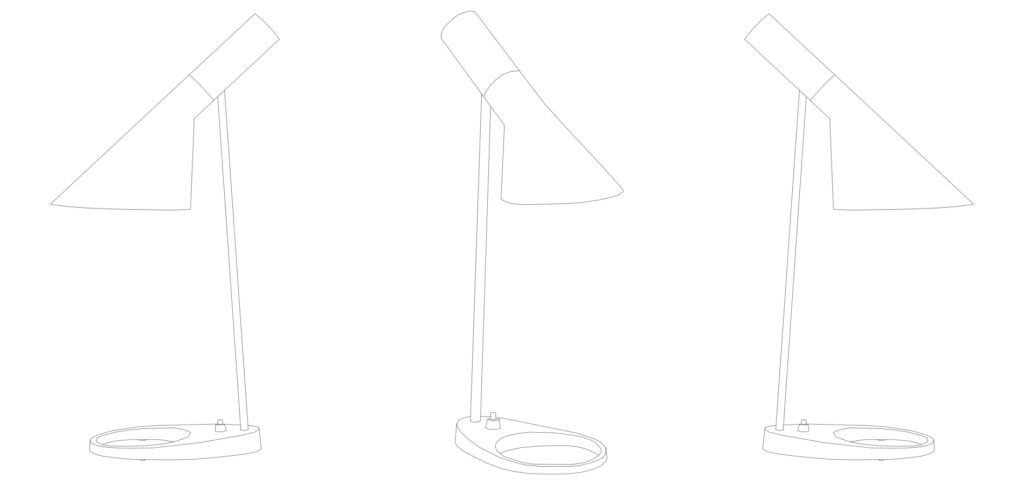 HOW IT'S MADE
Arne Jacobsen cleverly designed the AJ Table Lamp so it provides a soft, comfortable light. Straight lines and a combination of oblique and right angles make up the lamp's recognisable silhouette. This cleverly reflects the geometric profiles of Jacobsen's most celebrated buildings, including the SAS Copenhagen Hotel. The lamp's silhouette is also cleverly paralleled with that of the Series 3300 Armchair, making AJ its perfect companion.
To achieve the right glow, the lamp features an adjustable downward-facing shade. A white interior completes the the spun steel shade and allows light to bounce off it. Together, these elements create the soft, comfortable light Jacobsen was aiming for.
ABOUT THE DESIGNERS
Danish designer Arne Jacobsen was born and raised in Copenhagen. He first studied to be an architect at the capital's Royal Danish Academy of Fine Arts and found his first role working for the City Architect. Just two years later he founded his own studio.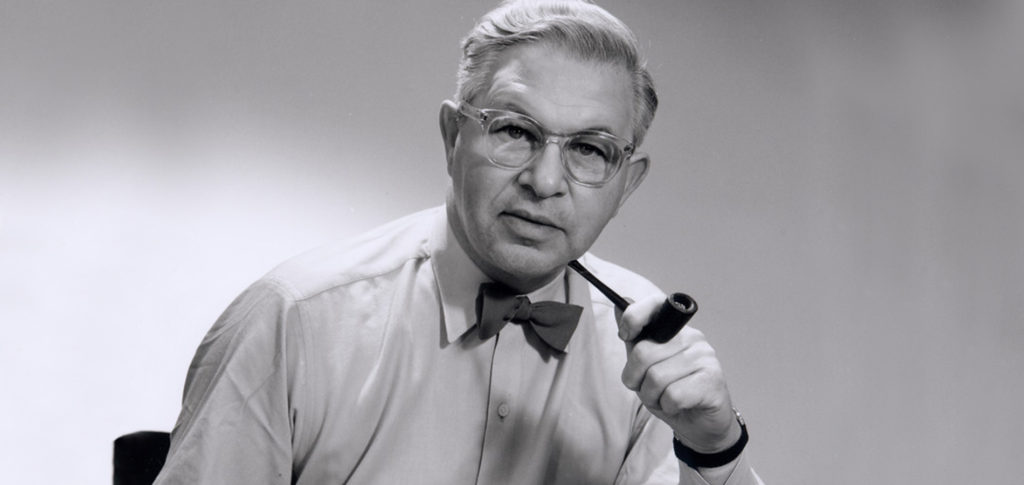 Jacobsen saw himself predominantly an architect, so it's interesting that the world mainly celebrates his furniture and lighting designs. In reality, Eurpe is home to many of his architectural designs. Notable examples include Copenhagen's National Bank, St. Catherine's College in Oxford and, of course, the SAS Royal Hotel.
With a career going at full throttle, Jacobsen also turned to the smaller details of his projects. He began designing everything from cutlery and door handles to furniture and lighting. This is how some of his most celebrated designs rose to fame. Jacobsen also designed two of his most popular chairs, the Egg and Swan Chairs, for the SAS Royal Hotel. They sat alongside the AJ Table Lamp in the lobby.
Like what you see? Shop the AJ Table Lamp

here

.