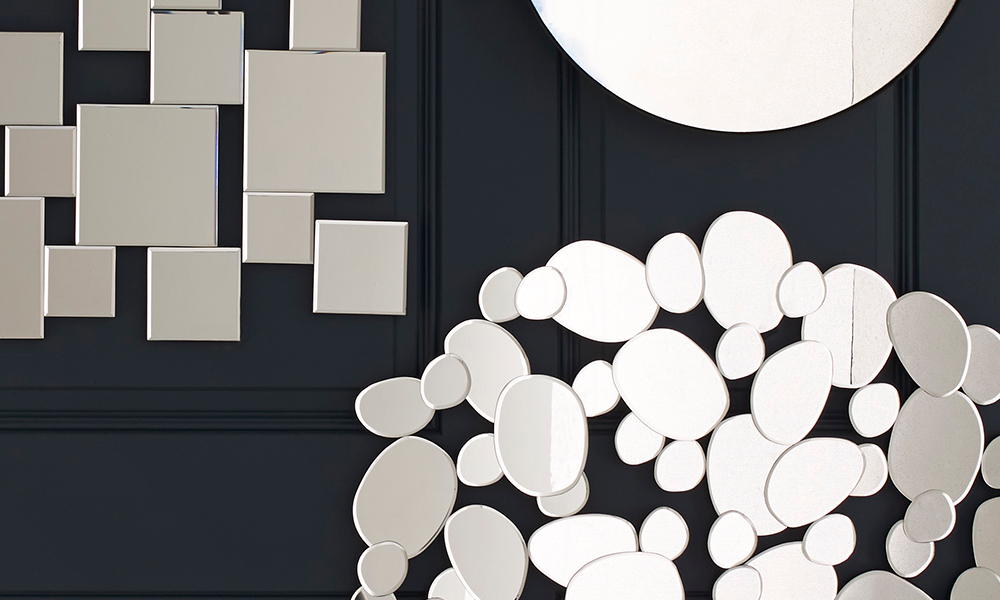 We show you how to give a focal point to that plain wall with tips and tricks on accessorising with a Contemporary Mirror.
If your home isn't blessed with soaring ceilings, south-facing picture windows and vast proportions, some well-placed mirrors can make a huge difference. Try these simple steps and see how a few designer mirrors can help add a sense of space and light to the room.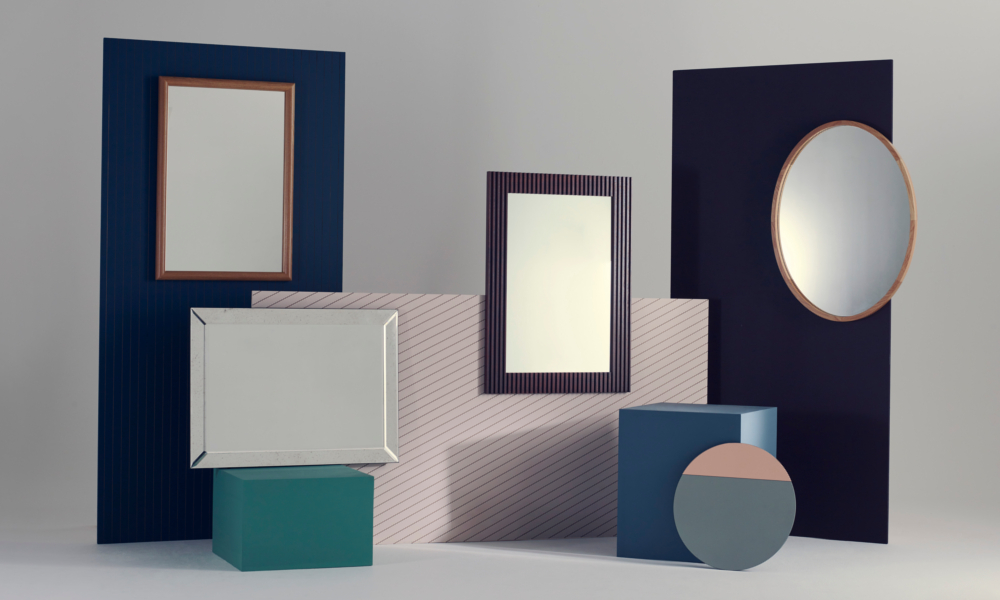 Mirror, mirror: Mitre Rectangular Mirror £200, Verona Walnut Mirror £550, Circle Section Mirror £145 and Oval Oak Mirror £550.
Clever tricks with mirrors
To amplify light, prop a mirror behind a light source – think candles on a mantlepiece, chandeliers or cluster lights in a dining room, and bedside table lamps
To improve your view, put a mirror alongside or across from a window. The reflection maximises natural light and allows you to appreciate outdoor views from more than one angle.
To break up visual clutter, pull a mirror into a decorative grouping to give airiness to busy display of ojects, or stop a highly patterned wall from feeling overwhelming.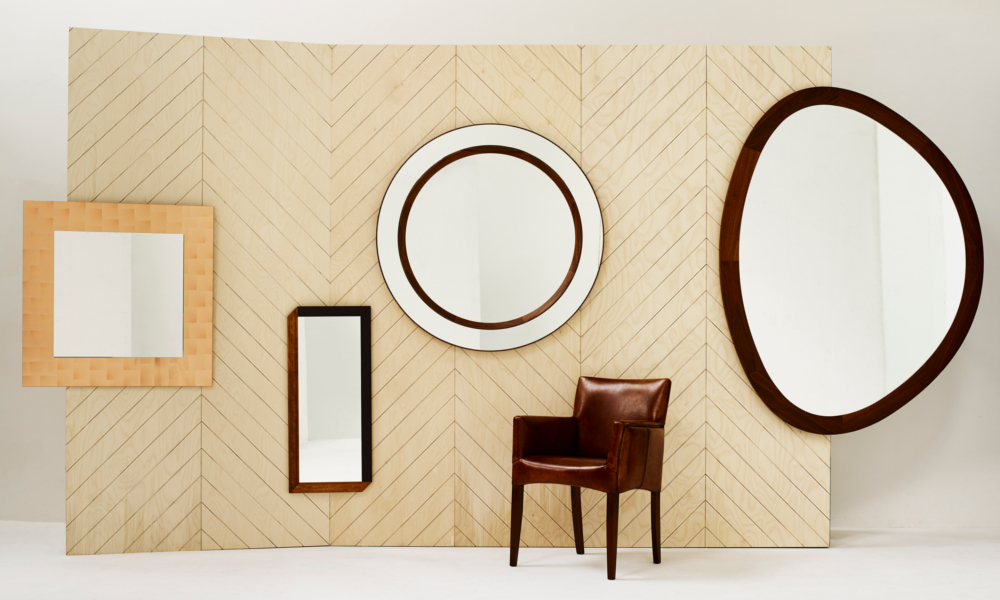 Mirror image: Basic Copper Mirror £350, Walnut Framed Mirror small £285, Tondo Round Mirror £1395, Cuba Armchair in camel leather £395 and Dali Walnut Wall Mirror £1595.
How to hang them
Haning a mirror on the wall may seem like the most obvious way to display it, but try propping larger ones at slight angles against a wall too. They will reflect the ceiling and most the room to suggest extra space.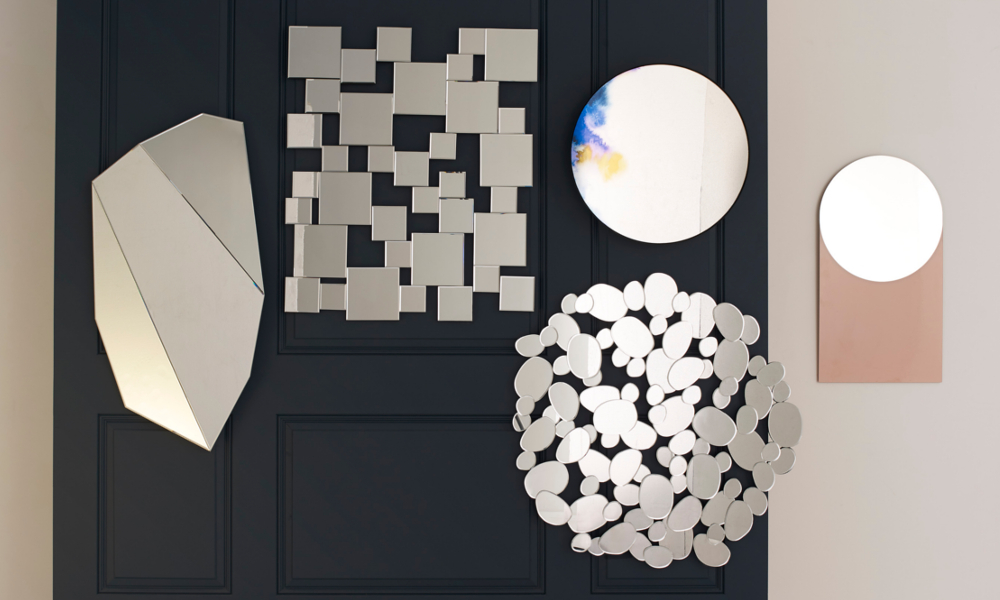 Through the looking glass: Quartz Mirror £795, Cadeau Square Mirror £249, Francis Round Wall Mirror £450, Bio Round Mirror £299 and Round Dusty Pink Mirror £166.