Every October, we celebrate our annual Festival of Light, an illuminating and inspiring display of the best lighting brands in the business, from Flos and Tom Dixon to Tala and Ligne Roset – alongside plenty of our own creations. Better still, we're offering up to 15% off many superior styles, meaning you can switch up the lighting of your space for less this season. To provide a guiding light, we asked Claire Anstey, our senior lighting buyer, to show us how to layer your lighting like a pro – just in time for the dark autumn months ahead.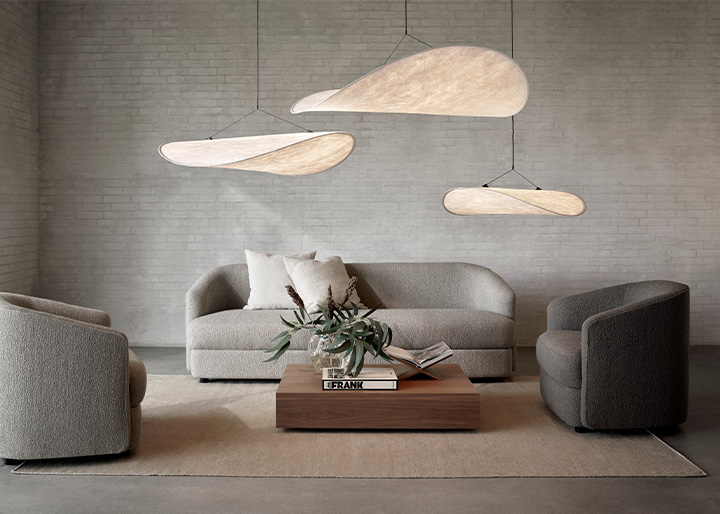 Why is layering your lighting important?
Claire says: "Layering your lighting is the easiest way to create a warm and welcoming atmosphere in a space – just look around your favourite restaurants and hotels and you'll notice they always have a layered scheme." When it comes to illuminating your home, it's similar to how you layer colours, textures, fabrics and materials to create rooms full of depth and character. But layered lighting doesn't only create ambience; it's also key to creating a multi-functional space, whether you're curling up with a good book, watching a movie, or engaging in deep-and-meaningful. "Mixing-and-matching your lighting means your room will work both during the day and come evening," adds Claire.
What types of lighting are there?
"There are three main types of lighting," Claire reveals, "including ambient, task and accent." In short, ambient is general lighting that illuminates a space in a functional way to avoid you knocking into things in the dark. This can come in the form of pendants, wall lights and floor lamps – and doesn't have to derive from a single source. Meanwhile, accent lighting is more for aesthetic purposes and enables you to highlight features, accessories and furnishings. Think table lamps, wall lights and chandeliers that showcase a period fireplace, a cherished piece of art or a stylish sofa. Finally, task lighting is the most functional of all by helping you with specific activities, from desk lamps to kitchen pendants and vanity lights. Claire says: "A combination of all three types will help you create a space that's as atmospheric as it is practical."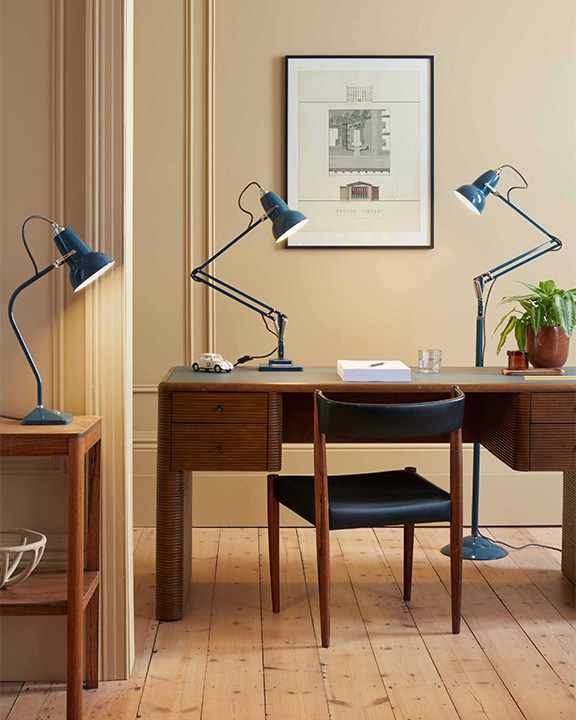 What tips are there for layering your light?
"Have at least three to four light sources in a room you want to create atmosphere in," Claire advises, "or more if it's a darker-hued room that's painted or papered." She adds: "Choose table and floor lamps with shades for diffusing the lighting. And invest in dimmable lights to dial up and down the mood as required."
"Portable lights are super flexible – perfect for spaces with no plug sockets – and have come on leaps and bounds of late in combining form and function," Claire explains. Her top picks are Mantle by Tala – a compact style that mimics the magic of candlelight – and Apollo by Hay, which reinterprets the classic form of a traditional lamp for contemporary spaces.
Claire says: "Light the corners of a room to make it feel bigger. And create layers with a combination of ceiling, wall, floor and table lamps to add visual interest."
Browse and buy lighting for up to 15% off during the duration of our Festival of Light.