While many return to the office this winter, others are continuing to work from home full-time, or are straddling the strange new hybrid combination. Whatever your working pattern, creating a space at home that is conducive to productivity and creativity when you are getting down to business is crucial, balancing both practicality and comfort while separating work from play. From investing in a quality desk to considering an ergonomic chair and getting your light just right, function is as important as form when it comes to choosing pieces that are as hard-working as you, while artwork and accessories add those finishing aesthetics to inspire during the longest, hardest days. Here, we show you how to create a harmonious space for home working, meaning you may never want to be out-of-office again.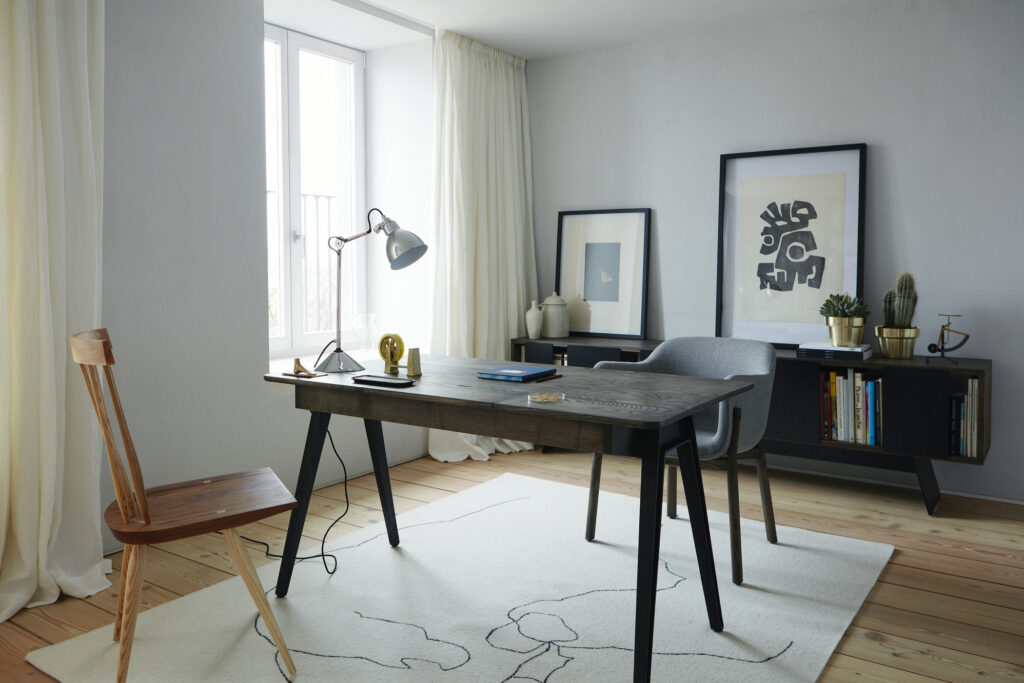 Invest in a desk
It all starts with the desk. It's a platform for productivity, whatever industry your career, and needs to accommodate your things and tasks accordingly. Consider the size – not just in terms of the space it needs to fit into, but how much room is beneath for your legs, and what it's required to house – as your first deciding factor. Next, do you need built-in storage? Or will storage be a separate element? Then, you can choose a style and material that's sympathetic to your home, plus any details. The covetable Orson Desk, conceived by Matthew Hilton and crafted by De La Espada, combines a cantilevered silhouette with a curve-edged top and an angular underside on a solid cast-iron frame to create a finely balanced design. Better still, three convenient angled drawers are concealed underneath a wide surface, while everything is made from walnut or oak and finished in Danish oil for a smooth and tactile feel. Comfortable and chic, it's a timeless style that looks equally at home in contemporary and traditional spaces, and is certain to set the scene for solid work.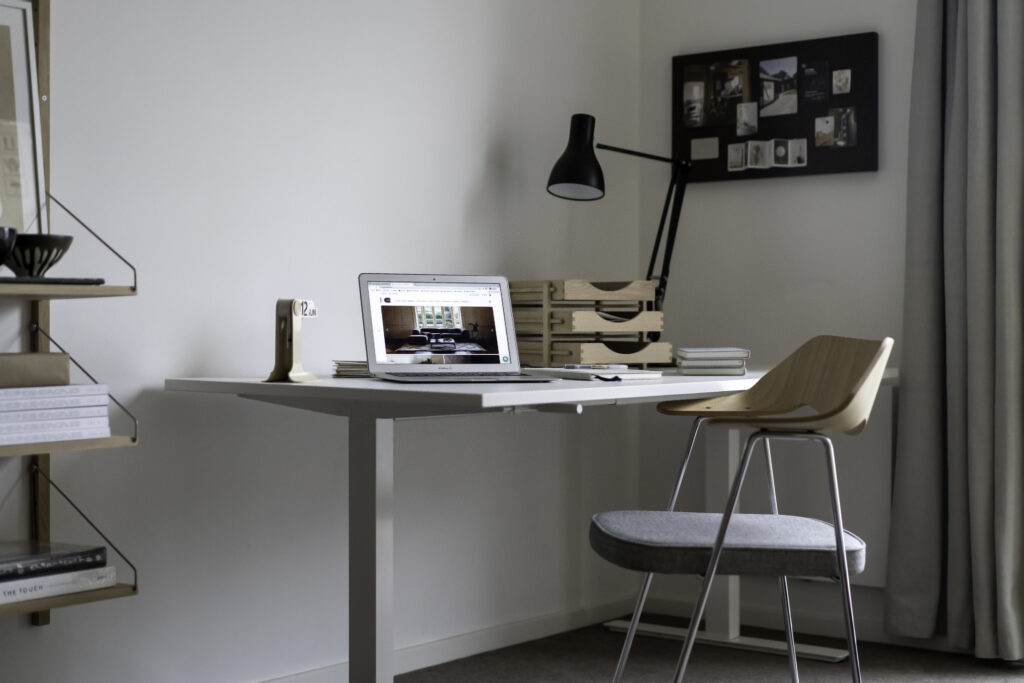 Choose your chair
A chair needs to support your creativity throughout the day – and sometimes, even into the night – so it should cradle your body in all the right places while complementing your desk. You can't go too far wrong with the 675 Chair by Case – awarded the prestigious Design Guild Mark Award – which was originally designed in 1952 by Robin Day and is arguably one of the most iconic pieces of contemporary design in the world. Working in collaboration with the Robin and Lucienne Design Foundation, Case reissued the chair in 2014 with an authentic design featuring the famous backrest placed at exactly the right angle and height to support the small of the back. Meanwhile, the singular walnut-veneered plywood curve is elegant and sophisticated, while being pioneering at the time. But the best bit? Two small touches have been added for contemporary workspaces: an injection-moulded plastic glide insert on the metal foot to avoid damaging the flooring; and a moulded seat pad for superior comfort under-bottom.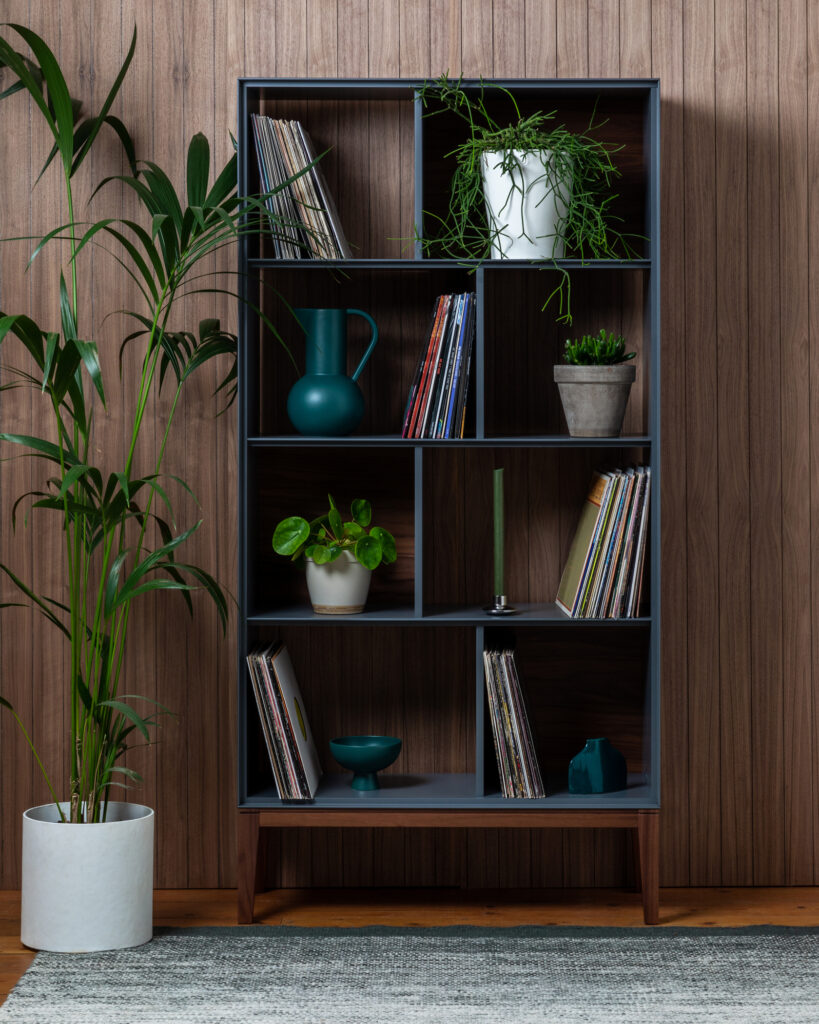 Sort your storage
While your desk may store the likes of stationery and paperwork, a dedicated piece of furniture will accommodate even more, while displaying aesthetically-pleasing pieces at the same time (collectable tomes, objéts d'art, plants in vases, etc). Plump for a statement piece such as the Lars Open Shelving Unit designed by Danish studio Says Who exclusively for Heal's: it comprises no less than eight storage areas within a striking asymmetric design with five open shelves and three concealed behind walnut veneer panels. Better still, it pairs equally as well with the matching Lars Desk as it does the Orson Desk in slick, modern spaces.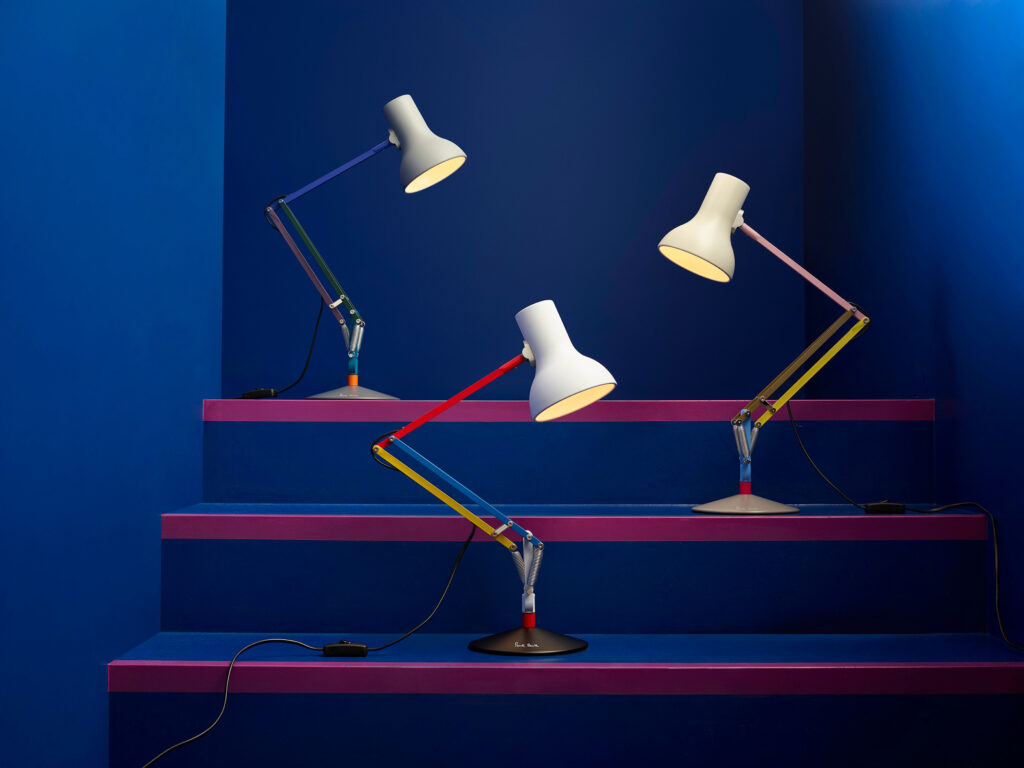 Get your light just right
We don't know what's worse: the harsh, overhead strip lighting of corporate offices or the dark and gloomy 'mood' lighting of members' clubs. One of the benefits of working from home is getting your light right for the job at hand. Consider a task lamp for adjustable, directed light: the Paul Smith-designed Type 75 Desk Lamp by Anglepoise® is retro gloriously reinvented, with spring-loaded technology that allows light to be shone in any direction, while the futuristic Saber LED Desk Lamp is a modern masterpiece, featuring energy-saving LED modules that can be directed wherever they're needed. Space at a premium? Choose a floor lamp with an adjustable arm that can be positioned accordingly over your desk: the Birdy Swing Floor Lamp by Northern is just the thing with strong, geometric looks and a smooth, rotating axis. Easy to use and beautiful to look at.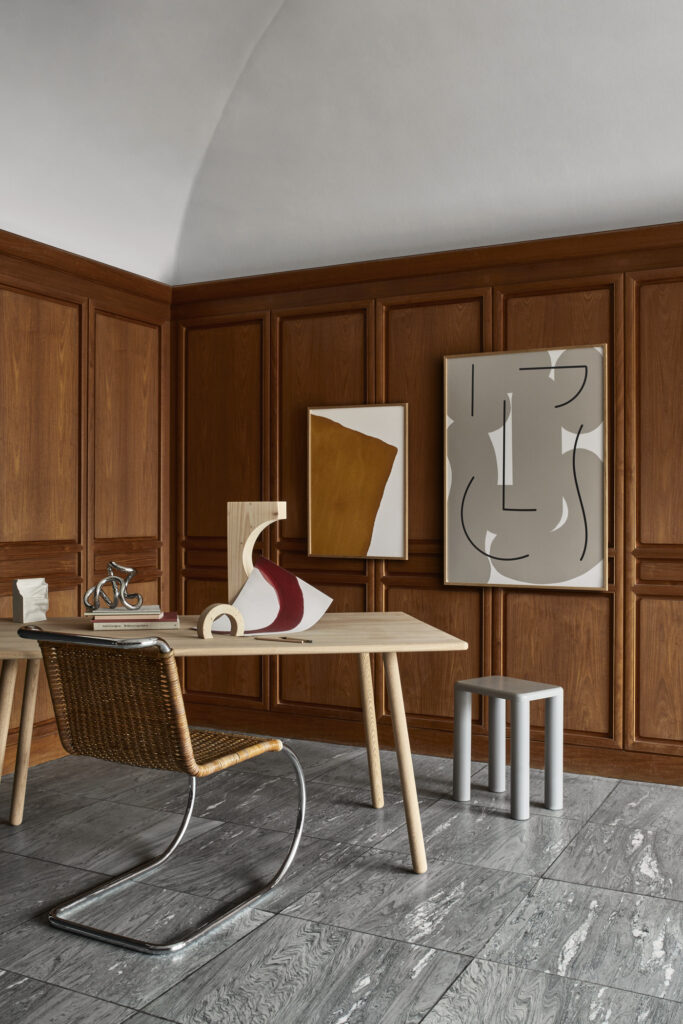 Inspire with artwork
Fill your home office or working nook with artwork to motivate you during particularly tricky jobs or tiresome deadlines. With inspiration taken from around the world – bringing joyful colour, abstract pattern and nomadic warmth into your home – our expert curation of artwork from Paper Collective is as eclectic as it is evocative. Idea: why not lean your artwork against a wall or display on a piece of furniture rather than hang for something a little different? Remember to switch things up on occasion – whether your groupings or pieces – to keep things fresh and interesting. There are plenty of designers, artists and illustrators to choose from.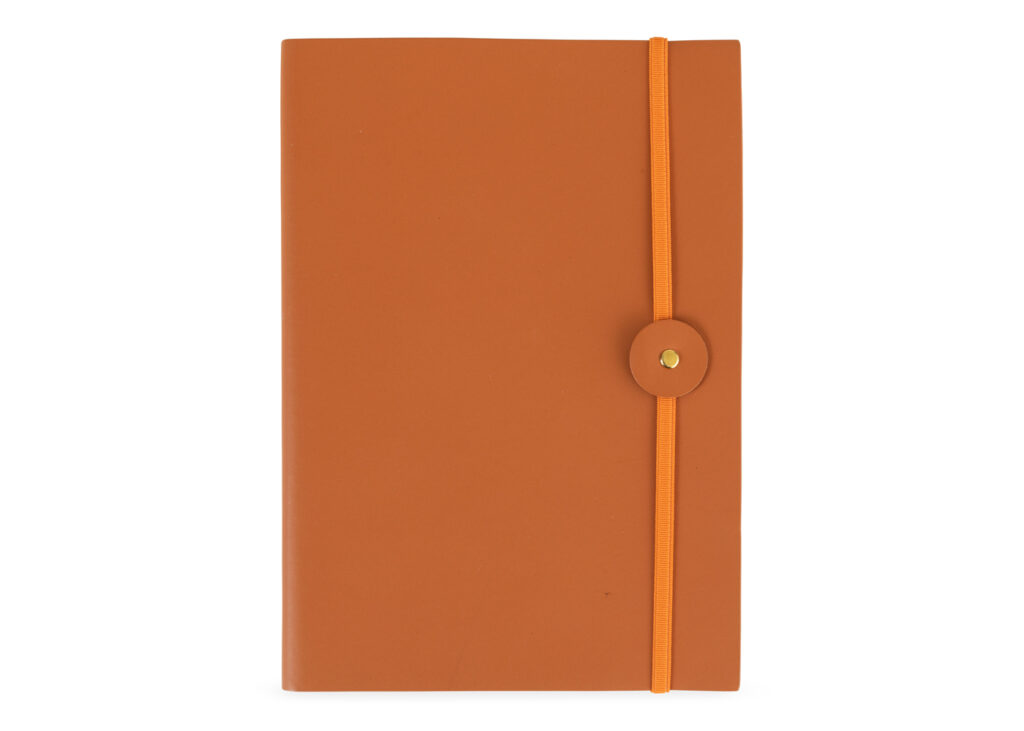 3 more ideas
1 That first-day-back-at-school feeling of using new stationery never goes away. Tap into your inner child with a grown-up take on notebooks and pencil cases beautifully crafted in leather by British artisans from Undercover.
2 It's been proven that plants are conducive to health and wellbeing – releasing oxygen and reducing carbon dioxide – while their lushness brings colour and depth to interiors. The Hourglass Plant Pot by ferm LIVING – available in three sizes – is perfect for housing yours.
3 Every office needs a good clock – ensuring you take breaks when you need them and log-off when the day is done. From a classic circular shape by Newgate – the Mr Clarke is our pick – to an abstract design by Vitra (see Flock of Butterflies), there's something for every taste and space.