When it comes to our homes, furniture and design trends vary over time but retain the same core fundamentals. Chairs tend to have four legs; dining tables vary little and beds aren't too dissimilar from those 200 years ago. However, one massive change that's swept our homes is smart technology.
Starting with white goods like fridges, microwaves and washing machines, technology has revolutionised the way we live. The key thing every new invention has in common is its ability to make our lives easier. Microwaves mean less time spent over a hot stove and washing machines and dishwashers make household tasks easier.
In recent years, our homes have been further revolutionised by the introduction of smart technology. Everyone from search engines to online retailers have been keen to get in on the action. Whilst these new additions make our lives somewhat simpler, they have changed the way we use our homes massively.
In this article, we'll explore the different ways smart technology has entered our homes and how it's changing us.
Smart technology on the front step
Even before we step foot into a home, we're finding more and more smart tech on peoples' doorsteps. With security an ever-prevalent necessity, we're seeing a rise in smart CCTV cameras, doorbells and locks.
Traditional black cameras and industrial security gadgets have been replaced by modern smart technology. Think mobile-controlled doorbells that send alerts to your phone every time someone rings the doorbell. You'll never miss a delivery again.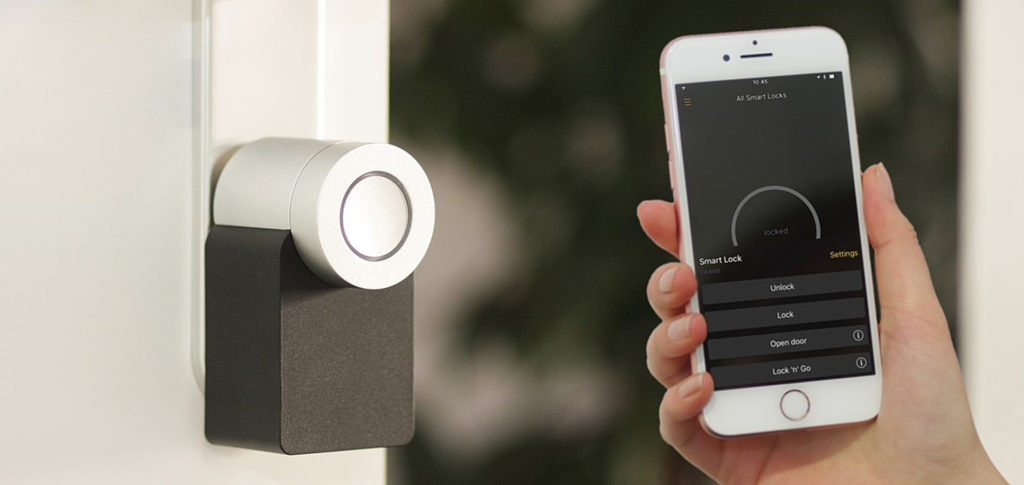 When it comes to smart locks, live out all your 007 fantasies with a fingerprint sensor on your door. If you'd rather use your phone or voice to open the door, there are locks for that too. With many smart locks you can let friends, family or even your cleaner in remotely. The opportunities are endless.
With smart technology a recent addition to home security, only time will tell if it's as effective and secure as its predecessors. But, thanks to how easy smart security promises to make our lives, fingers crossed it's a lasting success.
Utility room
After the dawn of the washing machine, dishwasher and tumble dryer, it was impossible to imagine it could get any better. Well, when it comes to cleaning, there's more smart technology than ever. Head to your nearest technology store and you'll find a device for practically anything.
One of the niftiest, time-saving gadgets around has to be a robot vacuum cleaner. These smart devices clean different floor types, navigating around objects for about an hour before returning to their charging port. Many are voice activated and can also be controlled via your phone, for ultimate low maintenance. With plenty available on the market, it isn't difficult to find one that suits you and your budget.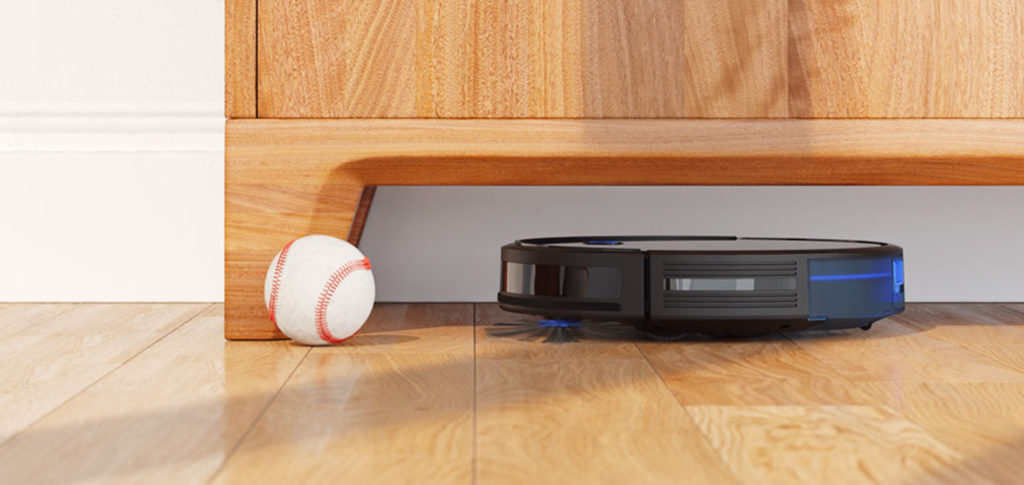 So, you, or your smart device, have vacuumed the floor, but now you need to mop. Why not enlist the help of a robot mop? These handy gadgets are perfect for hard floors like title, hardwood or stone. They can even reach the tight spots underneath cabinets and behind toilets. Plus, they're programmed to make sure they aren't spraying furniture or walls. For hard-to-handle carpet stains that your robotic vacuum can't quite remove, enter automatic carpet cleaners. With just a push of a button, it will spray, brush and suction to remove tough stains.
Robot window cleaners eliminate yet another chore. Instead of enlisting the help of a window cleaner, this compact gadget will remove years' worth of dirt and grime. Many even come accompanied by a remote control so you can direct it to particularly stubborn marks.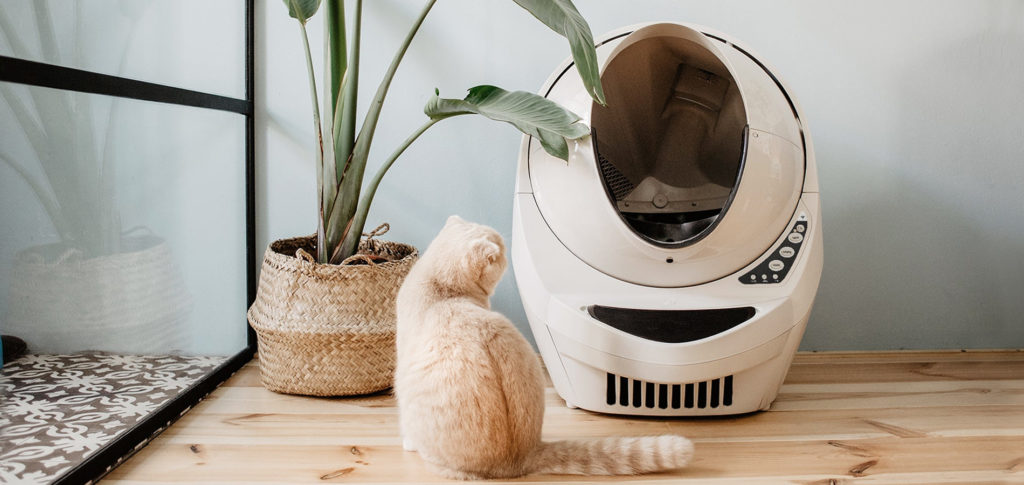 Have a feline companion who needs a place to do a number two? Well, there's a self-cleaning litter box for that. Who would have thought a cat could get even more low maintenance? You can even get similar devices for dogs.
When it comes to smart gadgets that clean the house for you, the list is endless. There are more and more devices being released that make cleaning easier. With technology constantly developing, it's exciting to wonder what the next five years will bring.
Living room smart technology
In recent years, the number of on-demand TV and film services have multiplied. Where Netflix once reigned supreme, it now competes with Britbox, Amazon Prime, Now TV and many more.
But that isn't to say traditional television has faded into the background. In fact, recent years have seen further emergence of smart TVs. Uniting terrestrial channels with streaming services under one remote, it's no wonder there's now a smart TV in almost 50% of British homes. Where Netflix once had us watching TV antisocially on our devices, smart TVs bought entertaining back to our front rooms.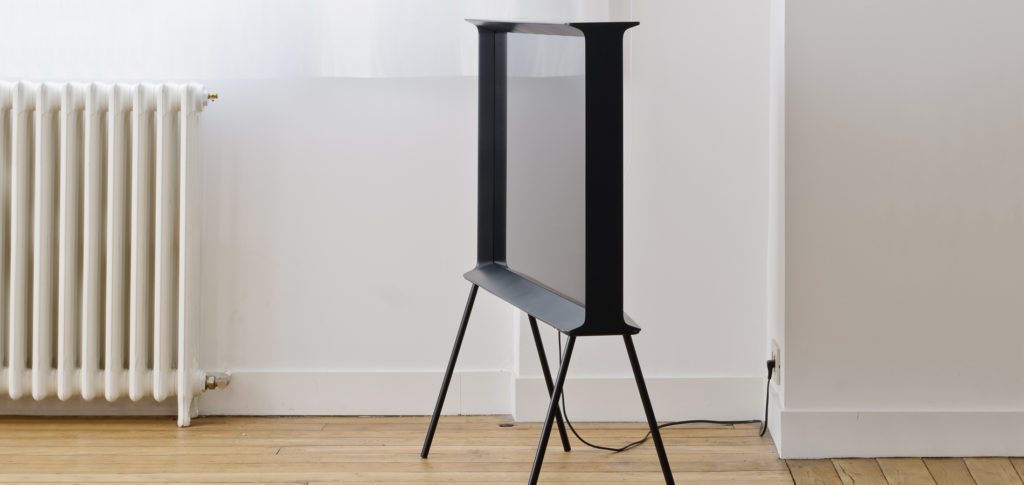 With smart technology getting ever more stylish, televisions are no longer relegated to corners or concealed behind units. Today, they sit front and centre over mantelpieces, on beautiful AV units or freestanding on a dedicated base.
That isn't to say homes without a smart TV are suffering. In fact, in many homes without a smart TV, living spaces have become valuable in a different way. Instead of being a place to binge watch TV, the living room is a place to socialise, read and entertain.
Home office smart technology
Never has our work routine changed more than in the last six months. The COVID-19 pandemic means more and more of us are working from home for the foreseeable future. As companies adjust to this, it's likely that flexible working will be the new normal. So, as we transform spare bedrooms, living room corners and dining tables into home offices, how can smart technology help?
Portability is key when it comes to new home office additions. Lightweight laptops and high-powered tablets are becoming more and more popular as desktop computers become less practical. Aside from travelling between the office and home, this is important even when working from different spaces at home. Whether you're moving between the living room and the kitchen to take calls or simply for a change of scenery.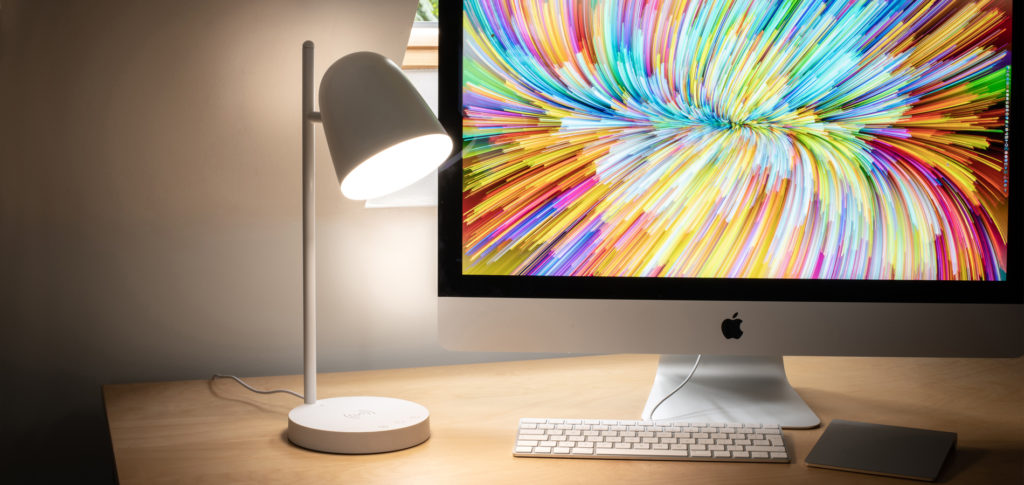 This need for portability also applies to other smart technology. For example, USB-powered desk lamps are often compact but remarkably powerful. With millions packing their home office away at the end of every workday, we envisage USB lighting becoming more popular.
Even classic office essentials are receiving a work from home makeover. New mice, monitors and keyboards enter the market every month with an ergonomic design that increases productivity and comfort. Even plug-in webcams are making a resurgence, thanks to integrated laptop cameras that often provide a sub-par Zoom experience.
Virtual reality (VR) may also come into play in the coming months. SEO Consultant Amine Dahimene says "Virtual office VR will help staff recreate the experience of a working environment as if they are in the office, and also be able to search and shop online without moving from their office."
Smart bedroom technology
As a nation, we're constantly looking for new ways to improve our sleep, wellbeing and mental health. Enter smart bedroom technology. There are plenty of new sleep-focused designs that promise to enhance the place we spend a third of our time.
If you're have a virtual assistant like Alexa or Google Home in your bedroom, there are many ways it can improve your night-time routine. Many virtual assistants can track your sleep, as long as you download the right app for it. If you're having trouble nodding off, then ask your smart assistant to play you relaxing nature sounds or ambient music. Similarly, hook it up with wellbeing apps like Headspace to help you unwind before bed. You can also enhance your virtual assistant by adding additional smart technology to the bedroom. Think voice-activated light bulbs so you don't even need to move to turn off the light.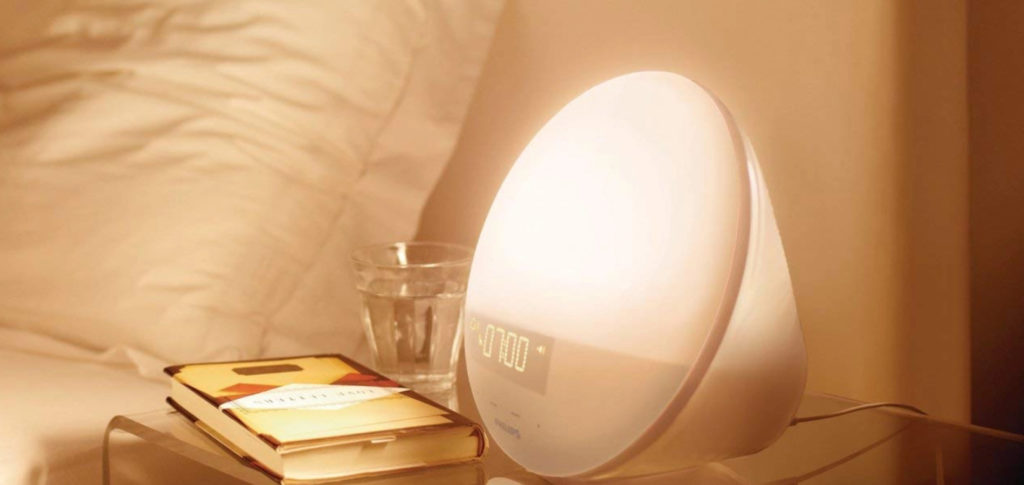 When it comes to comfort, smart technology doesn't have to mean electricals. Every day, sleep specialists release pillows, mattresses and duvets that help guarantee a good night's sleep. Think temperature regulating materials and weighted blankets. Often these make use of existing natural materials but use cutting-edge techniques to optimise them for modern beds.
Once you're asleep, there are many ways to use smart technology to track your sleep. Today, instead of relying on a smart watch digging into your wrist as you sleep, there are plenty of unobtrusive options. You can now use eye masks, under-mattress pads and rings to track your movements at night. There are even sleep monitors that sit on top of your mattress and can let you know if you've been snoring and if your sleep was restless.
After a restful sleep, you can also wake up punctually, yet naturally, with help from a sunrise alarm clock. Whilst these have been around for a while, only recently has the world realised just how useful they can be. Advanced design means they fit seamlessly with your interior style and are less are fiddly and complex to set up.
Like what you see? Shop smart lighting at Heal's

here

.