With printed book sales on the rise across the world, creating a home library is becoming a popular move. Even if you prefer e-readers, you probably have a stack of cooking books or vintage tomes looking for a home.
Scroll down to see some of our favourite images of home libraries and help inspire your space. Plus, discover some of our top tips for creating a home library.
Little or large home library?
When it comes to making your own home library, not all of us have a dedicated room to spare. In fact, a home library can be created almost anywhere. From under-stair alcoves to previously unused corners, with your creative cap on almost any space can work. Modular shelving is incredibly useful when it comes to space as you can pick and choose to suit your room. We love the Everyday Shelving Unit from Ligne Roset (pictured).
Part of the beauty of a home library is that cosy. So, even if you do want to dedicate a whole room to your home library, it doesn't need to be huge. Of course, that's a moot point if your book collection is so vast that you clearly need a larger space.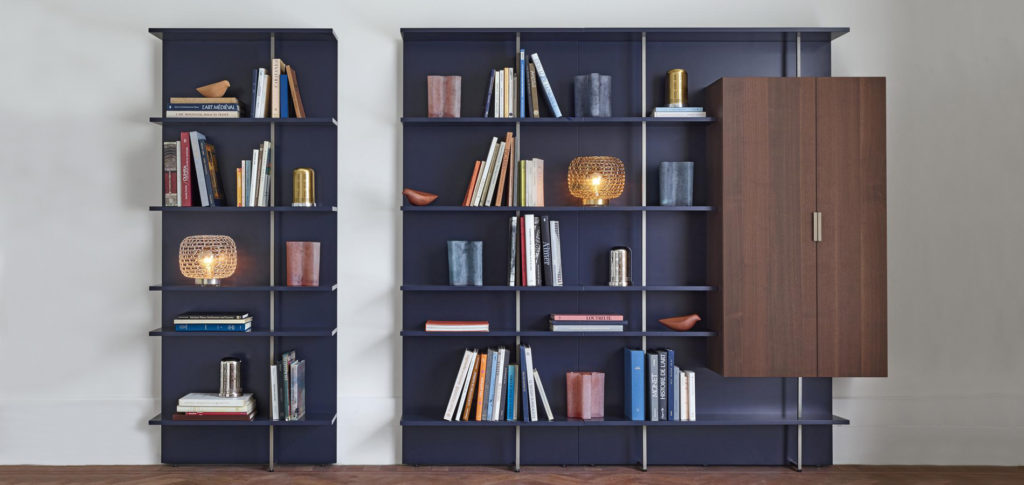 Choose the room wisely
A home library can be an incredibly inspiring space. If possible, opt for a room with a large window that lets in lots of natural light. Similarly, you'll want a room that has potential to accommodate your books. So, choose a room with walls that have lots or space for bookshelves if possible. For example, the Piano Bookshelf from Riva 1920 (pictured) needs lots of space. If your chosen room is full of nooks and crannies then shelving can become an issue. But don't despair; customised shelving units might be for you.
Another thing to consider is noise. If you plan to use your home library regularly then you don't want to be disturbed by exterior sounds. Carefully consider your options and pick the quietest space. That might mean avoiding noisy neighbours, busy roads or loud plumbing.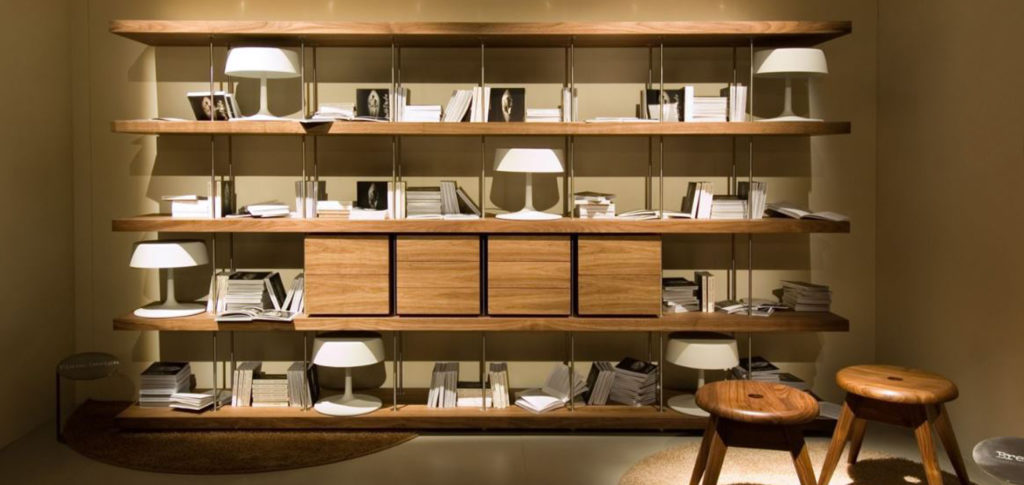 Get creative
If your home library is in a smaller space, you have even more potential to get creative. Whether you choose to integrate storage into your seating or build shelving that curves round your armchair, the opportunities are endless. If you're into your DIY this is something you could try yourself. If not, enlist the services of a local carpenter to help you out. Similarly, modular blocks like the Ligne Roset Cuts Shelving (pictured) are great for customising compact spaces.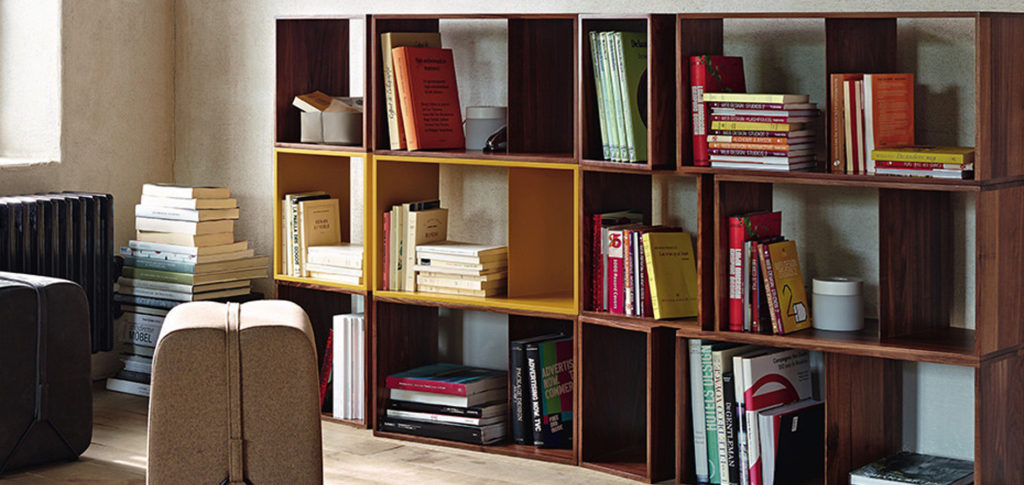 Comfy home library seating
You're not at the public library now. So say goodbye to scratchy upholstery, glaring strip lights and tired tables. Your sophisticated home library is a haven to unwind in, so make sure it's kitted out to suit you.
A comfortable sofa or armchair creates the perfect spot to curl up in with a good book. A statement accent chair would also work too. Similarly, don't ignore lighting. If possible, opt for table or floor lamps rather than a bright pendant. Bulbs that emit a warm glow help form a relaxing ambience, just make sure there's enough light to read by. Complete the scene with a side table that provides enough space for your book, cuppa and table lamp.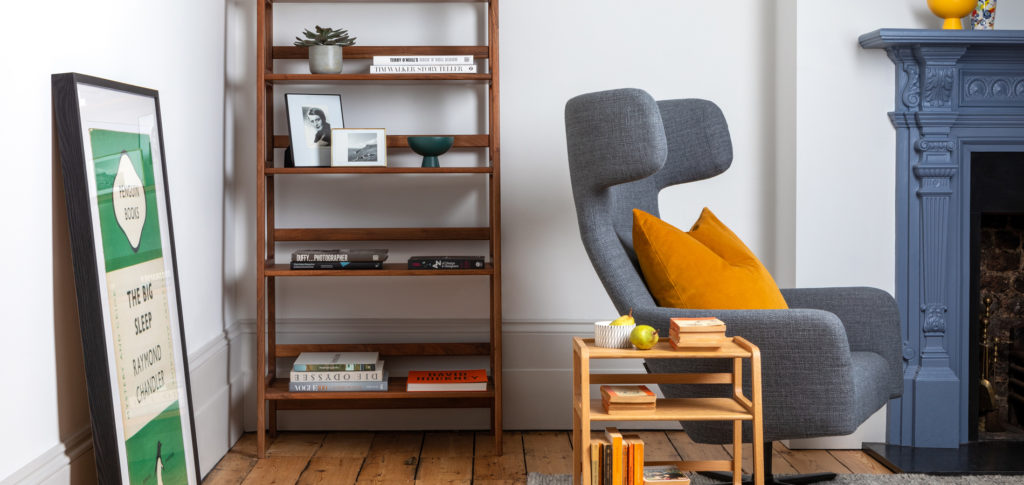 Playful shelving
Home library shelving doesn't need to be standard. There are plenty of wall shelves that allow for a lot of creativity. Take the Bookworm Shelf from Kartell (pictured) for example. This undulating shelf is available in a variety of different shapes, colours and sizes. When filled with books it makes a real wall statement.
If you're building your own shelves, consider painting them a vibrant hue. Or you could even craft them using colourful transparent acrylic for a playful flourish.